10 of the Best Veterinary Schools in the World
The field of veterinary medicine is widely regarded as not only one of the most honorable but also one of the most difficult careers available. You will not be adequately prepared for the challenges of being a veterinarian unless you attend a reputable veterinary school. We have compiled a list of the best veterinary schools in the world so that you can research your options and find the institution that best suits your needs.
What is veterinary science?
To begin, what is veterinary science? During the 18th century, several specialized colleges were established all over Europe, which led to the formalization of veterinary science as a distinct academic field. Since that time, it has developed into a complicated and advanced field, one that, to become a qualified practitioner, necessitates a period of study that is both relatively lengthy and demanding.
A lot like human medical care, veterinary science is extremely competitive and demanding, but it is also highly regarded. It promises the rewards of social status, attractive employability, and salary prospects, in addition to the obvious satisfaction of making a positive contribution to the quality of life of animals.
If you pursue a degree in veterinary science, you will study many of the same topics that are included in a degree in medicine; however, the emphasis will be placed on animals rather than people.
Anatomy, animal behavior, animal husbandry, cell biology, nutrition, physiology, genetics, epidemiology, pharmacology, infectious diseases, pathology, parasitology, and public health may all be covered in separate modules of the course.
You may also have the opportunity to study veterinary science modules that are less scientific in nature but are still an integral part of the preparation for a veterinary career. These modules may include communication skills, law and ethics, business management, and a variety of other topics.
Entry requirements for veterinary degrees
If you want to pursue a degree in veterinary science, you will need to show that you have a very strong academic record in science subjects, particularly chemistry and biology. You will need to demonstrate that you have achieved excellent grades throughout your previous studies in both of these topics, in addition to having a good overall diploma.
In most cases, having strong grades in mathematics and physics is not required, but having such grades could be beneficial to your application. Because there is typically a lot of competition for veterinary degrees, applicants are also expected to provide evidence that they have had a continuous interest in the field for a significant amount of time, perhaps by completing some relevant work experience or volunteer work.
Structure of the course and methods of evaluation
Education and training in veterinary science, much like medical education and training, are organized differently from country to country. In some countries, veterinary science can be studied at the undergraduate level, while in others, it is only available for study at the postgraduate level, which requires students to have already graduated from an undergraduate program in a related field, such as biology or animal science.
In either scenario, you should anticipate that your educational pursuits will take at least five years, and frequently even more time.
You will spend the first few years of your education becoming acquainted with the primary background knowledge and theory that is necessary to become a veterinarian. In the subsequent phase, you will be presented with options that will allow you to specialize in particular domains that are of particular interest to you.
You will typically complete a work placement towards the end of the program. This may involve working in a clinic, farm, zoo, or another organization in which animals are examined and cared for.
You will typically be required to complete a research project at the end of the course on a subject that you have selected yourself. Exams given in class, essays, brief projects, and practical demonstrations all fall under the category of assessment methods.
Key Skills
Veterinary science skills
The majority of degrees in veterinary science are geared toward preparing students for one of two specific career paths: working as a veterinarian or conducting research in the field. In the meantime, you should work on acquiring a variety of transferable skills, which will be useful to you far beyond the confines of a laboratory or clinical setting. These are the following:
Capacity for diagnosis, even in the absence of the patient's ability to communicate with one directly.
Capabilities in laboratory research
Clinical skills
A comprehension of the relevant scientific literature
A rock-solid foundation in the biological sciences
The interpersonal competencies required for calming irate property owners
Team-working skills (vets work with a team of support staff)
Acquiring the skills necessary to operate the cutting-edge machinery found in contemporary medical settings and academic laboratories
What are the best veterinary schools in the world?
What are the best veterinary schools in the world?  You might be interested in attending one of them, or you might simply be curious as to what characteristics define the best veterinary schools in the world.
Here is the list of the best veterinary schools in the world.
1. University of Cambridge's Department of Veterinary Medicine
For those interested in veterinary medicine, the University of Cambridge is an excellent option. It has earned a stellar reputation all over the world for the innovative teaching methods, forward-thinking programs, and educational prowess that it employs.
The Doctor of Veterinary Medicine (DVM) program at the Department of Veterinary Medicine lasts for a full-time duration of six years.
2. University of London's Royal Veterinary College
Because of its forward-thinking research practices, state-of-the-art instructional infrastructure, and engaging course offerings, this veterinary school is widely regarded as being among the very best in the world.
Here, students receive thorough training to handle animals with the utmost caution and care. The following is a list of the primary programs that are available to students at the Royal Veterinary College:
Biology, Behavior, Welfare, and Ethics of Animals (Hons)
MSci (Hons) in Applied Bioveterinary Research – (4 Years)
Bioveterinary Sciences BSc (Hons) – Full Time. (3 Years)
MSc in Bioveterinary Sciences with Honors (4 Years)
Bioveterinary Sciences BSc (Hons) – Full Time with Certificate in Work-based Learning & Research (4 Years)
Veterinary Medicine – Full-Time BVetMed (5 Years)
3. The University of Edinburgh
One of the best veterinary schools in the world can be found at the University of Edinburgh, which can be found in the United Kingdom. The university can maintain its status as a unique institution due to the existence of a wide variety of academic programs, thriving campuses, well-equipped research labs, and superior physical facilities.
The following is a list of the primary course options provided by the institution:
BVMS – Full-Time Veterinary Medicine (Graduate Entry) (4 Years)
Full-Time Veterinary Medicine BVMS (5 Years)
4. Copenhagen University
The School of Veterinary Medicine and Animal Science at the University of Copenhagen is widely recognized as an exceptional institution of higher learning. It is widely considered to be among the most prestigious veterinary schools in the world due to the significant contributions it has made to the field of veterinary medicine.
An even more intriguing aspect of the university is that it provides veterinary care at two of the most modern hospitals in the area. Take a look at the following list of available classes at this university:
Herd and Population-oriented Research (HERD) is a full-time Ph.D. program that lasts for three years.
Ph.D. in Veterinary Clinical Sciences offered on a full-time basis (3 years)
5. University of California
The comprehensive academic offering at the University of California, which can be found in the United States, has earned it a stellar reputation around the globe.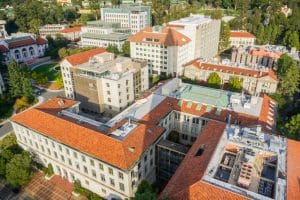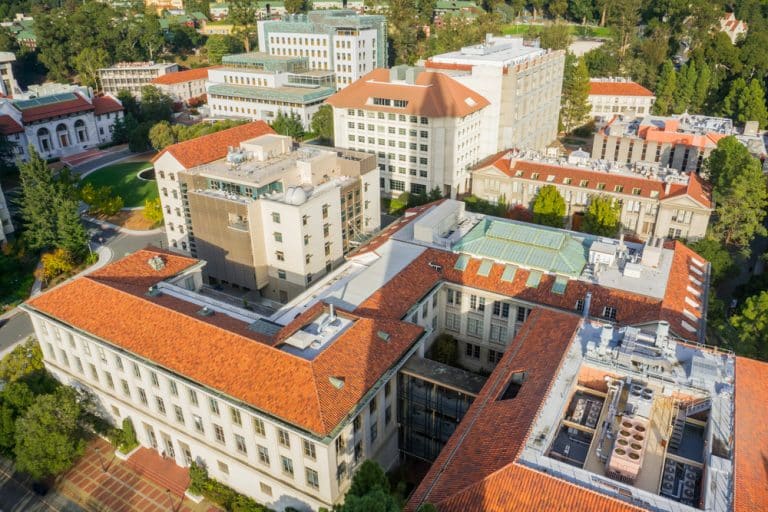 It is widely recognized as one of the best veterinary schools in the world, with a curriculum that emphasizes the welfare of all animals, including poultry, pets, wild animals that are allowed to roam freely, and poultry, in addition to a wide variety of other areas in which medical research is conducted. These are some of the most popular programs:
Master of Preventive Veterinary
Medicine DVM/Ph.D. Dual Degree (2 years)
Veterinary Medicine Training
Also Read: 20 Fully-funded Undergraduate Scholarships
6. University of Glasgow
Students at the University of Glasgow can benefit from the institution's wealth of experience thanks to the fact that it was established in 1451 as a result of an edict issued by Pope Alexander VI. When compared to other countries with the English language, it is considered to have the fourth-oldest colleges.
All undergraduate and graduate programs in veterinary medicine are supported by educational institutions that can be found in the United Kingdom.
7. Cornell University
Cornell University, a current member of the Ivy League Universities, was established in the state of New York in the year 1865.
The well-equipped institution is not only excellent in terms of theoretical learning; it is also well-known for its excellent practical sessions, which help to foster a strong bond between its students and the animal kingdom. Not only is the institution excellent in terms of theoretical learning, but it is also excellent in terms of practical learning.
The College of Veterinary Medicine at the university places a significant emphasis on areas of study including biomedical research, animal medicine, and public health.
8. Utrecht University
Utrecht University is another institution that must be taken seriously on the world stage because of its commitment to providing students with engaging learning environments and excellent pedagogical practices.
The school was established in 1663 and is located in the Netherlands. It is comprised of more than one hundred colleges, one of which is a faculty of veterinary medicine that is renowned for its excellence in both patient care and educational research.
9. University of Guelph
This Canadian university has been recognized by the QS rating as having one of the best veterinary schools in the world. This recognition is based on the clear achievements that this university has achieved since its founding in 1964.
The postsecondary institution, which has its headquarters in Guelph, Ontario, is well-known for its ability to provide first-rate research facilities as well as high-caliber educational opportunities for its students.
Because the administration strives to make the learning environment as inviting as possible, separate laboratories have been established for each of the departments.
10. University of Liverpool
The educational establishment, which was first established in 1881 and operated as a college before transitioning to university status, is currently regarded by QS as being among the best veterinary schools in the world.
You can be assured that you will receive an education of the highest caliber in this field thanks to the presence of two working farms on the premises, as well as three first-opinion practices and two referral hospitals.
From the information provided about the University of Liverpool, we can deduce that it not only has a hygienic and appropriate learning environment, but also a charming side attraction. In addition to this, the academic schedule is designed to be as flexible as possible, which allows students to participate in extracurricular activities or start small businesses.
How to choose from the best veterinary schools in the world?
How to choose from the best veterinary schools in the world? Consider the following factors when selecting a school of veterinary medicine:
Fees of the curriculum
When selecting a school for veterinary medicine, one of the many factors you should think about and compare is the cost of the curriculum. When comparing tuition paid by students from other states to that paid by students from the same state, you will notice a significant gap between the two sets of figures. In addition to that, you will need to include all of your daily living costs. That will provide you with an accurate depiction of the overall financial commitment that is necessary.
Location
There are a variety of reasons why location can be a significant factor. Do you wish to maintain a close relationship with your family? What kind of climate do you prefer to be in? What kinds of possibilities lie in wait for you?
The location of your veterinary school provides the answer to every one of these legitimate questions. Think about how much it will cost you to fly into and out of the city during the holidays. If you are the type of person who enjoys traveling and discovering new places, then location is an essential factor that should be added to your list.
Hands-on Training
You need to give some thought to attending a veterinary university that places a strong emphasis on practical training because a significant number of DVM graduates enroll in postgraduate programs and look for additional veterinary training after they have finished their degrees because they don't believe they are ready for full-time employment. The reason for this is that there is insufficient practical experience.
Before you sign up for the program, make sure you have done all of the necessary research. The website of the veterinary school may provide you with some helpful tips. But if you want a more in-depth comprehension, you should talk to both the current students and the alumni. Please feel free to ask any questions you have about the programs as well as the career opportunities that are available after completion of the program.
Opportunities to explore your interests
You will begin with general veterinary medicine, but as you progress through the program, you will have the opportunity to explore equestrian veterinary medicine as well as other areas of specialization if you so choose. Then, your veterinary school ought to encourage you to concentrate and explore those areas while not placing any restrictions on your ability to do so.
Facilities of world-class standard
Technology is an essential component of veterinary medicine, and its development is accelerating at a rapid pace. Your veterinary college should be quick to adopt new technologies and should have modern facilities and equipment to keep up with the rapid pace of technological advancements in the field of veterinary medicine.
Again, the website of the veterinary school can provide you with some inspiration, but taking a tour of the facility is your best bet. It is highly recommended that you visit the best veterinary school that you are considering attending if you have the opportunity to do so.
Off-campus training opportunities
There are times when simply spending time in the teaching hospitals of veterinary universities is not enough. When compared to what you might have experienced in veterinary school, working in private practice at a veterinary clinic can be very different.
Check to see how much time you are allowed to spend away from the campus during your clinical years so that you can receive training at other locations.
When selecting the best veterinary schools in the world for you, there are a few other factors that you should take into consideration. One of these is the class size; over the past decade, the typical class size at veterinary universities has increased from fifty to one hundred students.
The more intimate the setting, the better it will be for you. Second, if the school of veterinary medicine had a teaching hospital. The majority of them do, and only a few of them don't. Therefore, ensure that you incorporate it as a criterion into your list.
Career options for veterinarians
In addition to having a list of the best veterinary schools in the world, you need to have an understanding of the various career paths available to you. Working in veterinary hospitals, veterinarians can also find work in a wide variety of other environments and for a variety of employers, such as government agencies or research establishments.
Except for certain jobs with government agencies, all types of work that can be done in the field of veterinary medicine typically require meeting licensing requirements.
Traditional career options for veterinarians
The majority of veterinarians are required to have the same level of education. To enter this field, you must first earn a Doctor of Veterinary Medicine (DVM) degree from a school that has been granted accreditation, and then you must obtain a license to practice veterinary medicine from the state in which you intend to work. However, once you have completed your education and obtained your license, you will have more options available to you.
Opening one's own veterinary care office, going into practice with another veterinarian, or working in an animal hospital are the three most common ways for a veterinarian to advance in their career. It has been reported in the U.S. According to the Bureau of Labor Statistics, the veterinary services industry employs more than 76 percent of the nation's veterinarians.
These experts examine, diagnose, and provide treatment for small animals that are afflicted with illness or injury. Licensed veterinarians do, however, have other career options available to them besides this one.
Alternative professions to consider
Your options for a future profession are quite diverse, and they range from working in private practice to working for the government. You could treat horses or farm animals in a private or group practice, instead of treating companion animals like dogs and cats.
You might choose to specialize even further in treating animals that are raised for their meat. You also have the option of specializing in the treatment of unusual animals or zoo animals.
Aside from working in private practice, you could also work for the government, an educational institution, or a research establishment. In certain jobs, you might be asked to develop more secure standards for the care of animals, stop the spread of diseases from one animal population to another, find ways to make animal food products that are healthier for the animals, or investigate the possibility that a treatment for an animal disease could also be used to treat humans.
At AdmissionSight, we have more than ten years of expertise assisting students in navigating the tough admissions process at the greatest colleges. Consult with AdmissionSight and see what we can offer to make sure that you are well-prepared and knowledgeable enough to enter your choice of school.