4 Dartmouth Application Mistakes to Avoid at All Costs
When students are applying to an undergraduate program as prestigious and selective as Dartmouth College, there are a lot of things that a student must do in order to improve their chances of getting in. Learn more about Dartmouth application mistakes.
After all, Dartmouth and other similarly competitive private schools have acceptance rates that are typically in the low double – or in many cases, single – digits.
Sometimes, the difference between getting into a school like Dartmouth and being rejected is about avoiding Dartmouth application mistakes.
In fact, the application itself is a very important part of the application process. It serves as just another thing that admissions officers and admissions committees can look at and evaluate in order to decide who will and will not end up getting into Dartmouth.
This is where AdmissionSight can come in. At AdmissionSight, our highly experienced and trained admissions officers help high school students get into the school of their dreams.
It's why we're so proud of our track record of getting 75 percent of the students that we work with into Ivy League schools or other top-10 schools elsewhere in the United States.
So, whether you are an incoming freshman just about to start high school next fall, or a senior getting ready to send in your applications to your top colleges and universities, then you have absolutely come to the right place!
Let's start breaking down some of the basic facts related to admissions at Dartmouth as well as the top 8 application mistakes that you can avoid if you want to improve your chances of getting in!
Dartmouth admissions basics
Before we get into the Dartmouth applications mistakes to avoid when applying to the school, it is important that you gain a basic understanding of what kinds of students typically get into Dartmouth.
Of course, Dartmouth has adopted what is known as a "holistic" admissions process, meaning that the admissions officers consider anything and everything that an applying student sends in as part of their application. However, there are some basic benchmarks that students will want to hit if they are serious about their chances of getting into Dartmouth.
When it comes to what kinds of courses are on a student's curriculum, Dartmouth has no required list of courses that a high school student has to take in order to apply to the school.
With that in mind, there are certainly a certain number of courses that the school's admissions officers look out for so that they can feel confident that an applying student will succeed once they get to Dartmouth. That includes the following:
English – 4 years (preference for writing-intensive courses)
Math – 4 years (calculus recommended for STEM majors)
Science – 3 years of lab science (four years including physics for engineering majors)
History & Social Science – 3 years
Foreign Language – 3-4 years of one language (ancient or modern)
Beyond making sure that you have a curriculum that is filled with core classes, students that are determined to get into a school like Dartmouth also need to be sure that they are taking as many AP courses – or other advanced high school courses – as possible.
There is one primary reason for this: Admissions officers at schools like Dartmouth are always looking for proof that a student will be able to succeed when and if they end up attending the school. Because the curriculum at Dartmouth is so rigorous and competitive, admissions officers want to make sure that students can not only keep up, but in fact thrive in that kind of environment.
AP courses are styled after introductory college-level courses when it comes to both the pace at which material is covered and in terms of the difficulty of the subject matter.
For that reason, students who are interested in attending Dartmouth will want to enroll in as many AP courses as they can throughout high school.
They should focus primarily on AP courses that cover subjects that they are either naturally adept at or have a real passion for. These courses will be challenging and they require real commitment and understanding to get the grades that Ivy League schools expect.
What are the average GPA and standardized test scores at Dartmouth?
Without a doubt, the most important thing that students need to keep in mind when they are in high school is that if they want a strong chance of getting into Dartmouth and similarly competitive schools, they are going to have to excel in the classroom.
The truth is that the GPA is the most important single factor that will decide whether or not a student gets into a top school.
With that in mind, while a low grade point average can keep a student out of a top school, a great grade point average still won't be enough for a student to get on its own. It takes a lot more than that to really separate yourself from the pack.
The average GPA for students that get into Dartmouth is an incredibly competitive 4.11 GPA. From this, you can see that in order to have a solid chance of getting into Dartmouth, you are going to be either near – or at – the very top of your class in high school.
Students who get will perform at a very high level from the beginning of their freshman years to the end of their senior years.
Aside from a student's grade point average, another factor that has historically been incredibly important has been their standardized test score.
In the United States, the two standardized tests that students have taken are either the ACT or SAT. Take a look at the average scores that students earn who go onto get into Dartmouth:
The average SAT score for students that get into Dartmouth is 1500 out of the perfect score of 1600. The 25th percentile score is a 1450 and the 75th percentile score is a 1550. That should give you a fairly accurate range of scores that you are going to want to target when you take the test yourself.
As for the ACT, the average score for students that get in is a predictably high 34 out of the perfect score of 36. The 25th percentile ACT score is 32 and the 75th percentile ACT score is 35. That should give you a good range of what kinds of scores you will want to target if you are serious about attending Dartmouth.
With all this in mind, students need to know about the current status of standardized tests in the Ivy League. Right now, all eight of the Ivy League schools have adopted a standardized test optional policy. This change was a result of the ongoing COVID-19 pandemic. Here is what Dartmouth has to say about its current policy:
"As the high school class of 2023 begins its college search amidst the ongoing COVID-19 pandemic, Dartmouth College has extended its test-optional admission policy through the 2022-23 application cycle. College Board and ACT continue to advise "flexibility" in standardized testing requirements during the pandemic, and Dartmouth's extended policy pause follows that advice."
With that being said, the school does still allow students to send in scores and Dartmouth makes it clear that if a student submits "multiple scores from the SAT or ACT, we will look at your highest section scores in either test, regardless of the test dates."
That means that if a student wants to take either the SAT or ACT multiple times, they will be able to use the top scores of each individual section to create the best possible overall score, even if those section scores come from different individual test dates.
The Dartmouth acceptance rate
The final thing to go over before we get into the mistake on Dartmouth application to avoid, let's quickly go over the Dartmouth acceptance rate.
When it comes to the students that applied to Dartmouth in 2021 via regular decision, 20,034 total students applied and just 2,092 students were accepted. It marked an acceptance rate of 10.4 percent which was the lowest admissions rate for the school since 2013. Still though, 10.4 percent is quite a bit higher than the acceptance rate of other schools in the Ivy League such as Harvard, Princeton and Yale.
The Early Decision applicants in 2021 had an even better chance of getting into Dartmouth. Out of a record high 1,999 Early Decision applicants in 2021, 555 students were offered admission. That marked an Early Decision admission rate of 27.8 percent!
Dartmouth application mistakes to avoid at all costs
Now that you have a great idea of what kinds of students get into Dartmouth based on their grades, standardized test scores and more, you may be wondering what you should avoid when you are crafting your application to make sure that you give yourself the best possible chance at getting into Dartmouth.
Keep in mind, these mistakes are big-picture things to avoid and have to do specifically with how you approach the actual application process.
If you keep these in mind and make sure to avoid these mistakes, you will without a doubt be giving yourself a better chance to get into this incredibly prestigious and selective school.
Mistake 1 – Overthinking the entire process
This is one of the most basic things for students to keep in mind, but just because it is basic does not mean that it is easy to remember.
There is a lot of pressure that students face when they are applying to colleges, and that is even more true when students are applying to top schools like Dartmouth. After all, these students tend to be the ones that are most competitive academically and therefore put the most amount of pressure on themselves.
This kind of pressure can definitely lead to overthinking the entire process, which will only get in your way as you try to fill out your application to the best of your abilities.
The best that you can do for yourself and for the process overall is supply the schools that you're applying to with everything that they are asking for and wait for the schools to make their decisions.
Mistake 2 – Assuming every school has the same application
Depending on how many schools a student applies to, the application cycle can be an incredibly busy and stressful time. Overall, it is advised that students do not apply to around eight schools because of the amount of time and effort that has to go into creating strong applications.
Students spend months completing their applications and sometimes the draw to cut corners certainly exists. That is especially true given the fact that a lot of the college applications are incredibly similar to one another.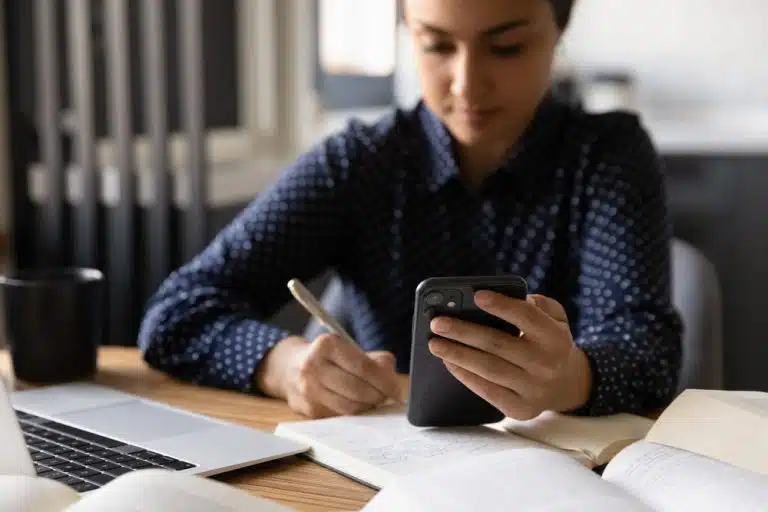 However, students should never assume that two different colleges have the same applications or want the same supplemental material.
No matter what schools you are planning on applying to, you should be sure to read every application thoroughly and understand what is expected of you in terms of what kinds of materials to send in in what formats and much more.
Read the specific instructions and make sure that you're fulfilling everything that is expected of you so that your application does not face any hiccups.
Mistake 3 – Thinking quantity of extracurriculars matters more than quality
It used to be encouraged for high school students to take part in as many extracurricular activities as possible. The reason why this approach was seen as a good thing was because it meant that a student was very well-rounded and had many different interests.
These days, it is far more preferred for students to focus specifically on a smaller number of extracurriculars and engage in activities that they are uniquely passionate about.
On top of that, it is preferred let's students invest deeply in those few groups, teams or clubs and earn positions of leadership and impact within them.
So, make sure to really only talk about the extracurriculars that you really invested in heavily and have something to show for your time spent within those groups, competitions, teams, etc.
If you got involved in other activities in a less committed way, you would probably be better served to just leave them off your application entirely. The reason for that is because an overly long application can actually end up hurting the overall quality of your application.
Make your application clear and concise so that people working in the admissions committee at Dartmouth get as clear a look at you as a student and a person as possible!
Mistake 4 – Putting off your application until the last minute
Hopefully, avoiding the issue of procrastination and putting off important tasks until the last minute has been something that you have learned to do during your high school years. However, there are definitely students out there that are able to procrastinate and still manage to score A grades on their papers and high scores on their exams.
Even if you are not the kind of student that tends to procrastinate, you may find that you are having trouble getting started on your college and university applications. There is no doubt that it is a natural reaction to things that cause a lot of anxiety.
But putting off your applications is a mistake that any student looking to get into a top school like Dartmouth absolutely needs to avoid at all costs.
In fact, a huge portion of the applications to even some of the best schools in the country only come in within the final 48 hours before the application deadline. Waiting until the last minute to start and send in an application is a mistake for a number of reasons.
First off, procrastinating makes it much more likely that you will either miss or simply overlook mistakes and issues in your application. Admissions officers will see these mistakes as an extension of yourself and will likely think less of your overall application as a result.
On top of that, waiting until the last minute to start an application is a bad idea because it takes away the opportunity for you to apply as an early decision student. It is a well-known fact that early decision applicants at Dartmouth often enjoy higher acceptance rates than regular admissions students.
So, making sure that you get started as quickly as possible it's especially important if you have one specific school – such as Dartmouth – in my mind as the school that you truly want to attend.
Get more Dartmouth admission advice
Getting into Dartmouth, or similarly competitive schools is a very hard thing to do. That fact is reflected every year in the school's acceptance rate. To put it simply, you have to be an exceptional student, but you also have to send in an exceptional application. Hopefully this quick breakdown of mistakes to avoid has helped you understand why.
If you are interested in learning more about applying to Dartmouth and getting more assistance when you apply, contact AdmissionSight to set up a free and informative consultation today.