6 Things to Do on Your College Visit to Harvard
For students who have the goal of attending Harvard University, it is not rare for the dream of attending that school to date back many years. Without a doubt, some students have the goal of attending a school like Harvard, Princeton, or Yale from early childhood. Having a goal like that often inspires students to work as hard as they can in and out of the classroom during their high school years. But what are the best things to do when visiting Harvard?
While simply touring Harvard is not going to do much when it comes to improving your chances of getting into the school, it can play a really important role in any student's decision to actually apply. After all, any student who believes that Harvard is the school for them should try to spend some time on the school's campus to really confirm that they could see themselves being at home there for all four years of their undergraduate education.
So, if you are wondering how to set up a college visit to Harvard or want to know how to make the most of a college visit, then we are happy that you found AdmissionSight.
At Admission inSight, we make it our top priority to help the high school (and transfer) students that we work with at every school yet get into the colleges and universities of their dreams. Unsurprisingly, a lot of the schools that we work very hard to help our students get into include the eight schools that make up the Ivy League. We have great success helping our students get into the Ivy League and other top 10 schools, and 75.0 percent of the students that we work with end up gaining admission to at least one such school.
While grades and extracurricular achievement of course play a major role in a student's ability to get into such a school, the entire admissions process is far more in-depth and admissions officers at highly prestigious and selective schools consider a lot more information when it comes to identifying students who will be the best fit at the school.
On your end, it is important to make sure that you feel like you would be a good fit at the school. While taking part in online research, speaking with alumni or current students that you already know, and trying to take part in the optional admissions interview can definitely help, the very best resource available to you in terms of learning about Harvard is the school itself.
That is why so many students travel to Cambridge, Massachusetts each year to get a taste of what it would be like to attend as a student.
So, if you want to know what your goals should be when you schedule your own tour and how to make sure that you are getting the biggest bite of the Harvard experience in a relatively short amount of time, then you have absolutely come to the right place. Let's start breaking down all the best things to do when visiting Harvard.
How to set up a college visit to Harvard?
While you can simply walk around the public parts of Harvard's campus whenever you please, you would be closing yourself off from a lot of the benefits of actually being there if you chose not to sign up for an official campus visit.
The school welcomes all prospective students to visit Harvard's beautiful and historic campus. As part of that tour, students get to take part in a one-hour information session with an admissions officer at the school as well as one to two current undergrad students.
After that, students get to take part in a one-hour campus tour led by a current undergraduate student. To make matters even more fun, if you and a group of friends from high school are planning on applying to Harvard, you can schedule a group tour by contacting the Harvard Information Center.
Though the process of scheduling a tour is rather simple, the school does ask that students looking to come for a visit look over some important information regarding the experience. Here is what the school has to say:
Special Accommodations – there will be space on the registration form to request special accommodations. Please note that we require 21 days advance notice in order to secure ASL interpreters. We cannot provide interpreters for other languages at this current time. Those requesting the use of a wheelchair must leave a current driver's license or state ID with our Visitor Center personnel until the chair is returned.
Most buildings are closed to the public, due to pandemic restrictions. Public restrooms will be available in the Elizabeth Cary Agassiz House before/after the information session, and at the end of the tour at Smith Campus Center.
At this time, it is not possible to store luggage or other personal property during your visit. We apologize for any inconvenience this may cause, especially for families who have traveled long distances to join us.
Your registration and attendance have no bearing on the admissions process should you decide to apply.
Though the answer to the question, "Can you tour Harvard by yourself," is yes, you can likely already see why anyone would prefer to set up and take part in an official visit with the school. Before we finally get into the best things to do when visiting Harvard, let's quickly get through a quick campus tour checklist.
Campus tour checklist
Though you may be specifically interested in learning about what you should do when touring Harvard – and we'll get to that in just a little bit – we also wanted to spend just a bit of time going over what your basic college campus tour checklist should be wherever you are planning on visiting a school.
So when it comes to general things to do, here is a quick but useful breakdown that we think you'd benefit from!
Gather important information
Remember, while having fun is an important part of any student's visit to a college campus, the main goal of your trip should be to gather important information about the school and the experiences that students have there. To gather that info, consider:
Picking up brochures, financial aid forms and campus maps
Try to audit a classroom (either official or unofficial) in a subject that you are interested in. Get a sense for what it's like to be in a smaller classroom and a lecture hall at the school
Try to meet with a professor who teaches a subject that you're interested in
Talk to students about their experiences on campus
Take part in a group information session and try to meet with an admissions officer (as previously mentioned)
Take lots of notes and keep a rating on factors like facilities, dorms, classes, social life, dining and more on a scale from 1 to 10
Get a feel for student life
Above all, the most important part of a campus visit is for you to figure out whether or not you see yourself enjoying your time as a student at a given school. To do that, you should try to live out the basic activities of a student at whatever school you are visiting. You can replicate what being a student might be like by:
Visiting dorms, dining halls, fitness centers, libraries, bookstores and other campus facilities
Speak with current students and see how their lives have changed from high school to college
If you plan on playing or trying out for varsity of club sports, try to reach out to the coach (beforehand) to meet with him or her
Walk the campus and see what areas you might like living in if you plan on living outside of the dorms past your freshman year
There are also important services that students should keep in mind when it comes to how they can seek assistance in many different aspects of their day-to-day life, such as:
Residential services
Counseling
Health centers
Religious centers
Financial aid office
Information technology support
Career centers
Commuter services
Questions to ask
Taking a somewhat passive approach can be useful when you are taking part in a college tour. Simply try to take it all in and see where your mind wanders while walking around. However, there are also students who want to do some real hands-on research when they are visiting a school, and that often comes in the form of questions. Asking good questions is definitely one of the best things to do when visiting Harvard.
So, to get you on the right track, we've decided to list a few useful questions that you may want to ask while you are on your campus tour:
What are the best reasons to go to this college?
What's it like to go from high school to college?
What do you do in your free time? On the weekends?
What do you love about this college?
Why did you choose this college?
What is it like to live here?
What does the college do to promote student involvement in campus groups, extracurricular activities, or volunteering?
Are there special interest student organizations?
What are the housing options?
Are first-year students required to live on campus?
Do professors, graduate students, or juniors and seniors mentor students?
Are there research opportunities for students to work with professors?
What's the graduation rate?
For the majors I'm interested in, how many years do students usually take to get their degree?
Are there work-study programs and part-time jobs available?
Best things to do when visiting Harvard
Now that you've got a great foundation of information in terms of what you should do, ask and consider when touring any school, we want to finish up this quick breakdown by going over some of the options that you have when it comes to Harvard specifically. As it is an incredibly diverse campus in terms of what to see and learn, we hope that this list helps you get an idea of some highlights that you could enjoy.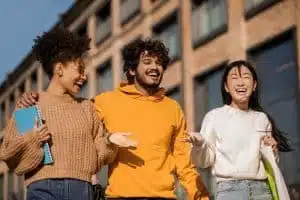 Here are some of the best things to do when visiting Harvard.
Head to the Observatory
At the very top of the Science Center, you can venture into the small observatory that is actually open to any Harvard student who takes a 45-minute instructional class. This is truly one of the coolest and most unique places on campus. Make sure to spend some time looking over the breathtaking view of Harvard and the Boston skyline on the adjacent balcony.
Walk around the Widener Library Stacks
Students who love extreme quiet and solitude when studying, often end up discovering the Widener Library Stacks. For those who don't love that intense quiet, they may actually end up finding this location on Harvard's campus a bit creepy. Whatever you think of it, there is no doubt that it is quite incredible and definitely specific to Harvard.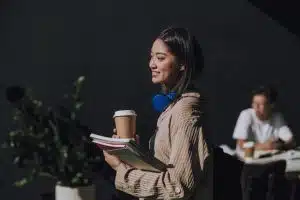 You can explore the seemingly endless halls in the stacks and also explore some of the incredibly old – and valuable – books that call the Stacks home. Above all, this destination will give you a very real insight into just how many opportunities will be available to you if you end up being lucky enough to actually attend Harvard.
Take in the smells at the Annenberg Dining Hall
Not only will you get a sense of what kind of food you'll be able to grub on during your days at Harvard, visiting the Annenberg Dining Hall will also give you a chance to see the second-largest collection of secular stained glass in the entire world. Thanks to its New England climate and historic buildings and architecture, Harvard often feels a lot like Hogwarts. When it comes to feeling like you're in the famous school of witchcraft and wizardry inside, no place accomplishes that quite as well as the Annenberg Dining Hall.
You won't be able to actually taste any of the food without a student ID card (unless you know a student who can offer you a guest pass), but you'll get a good sense of how tasty the food is just by looking at all the Harvard students chowing down.
Explore the Adams basement tunnels
Though housing at Harvard is now completely random, that wasn't always the case. And in the past, Adams House used to be known as the house for artistic and creative upperclassmen. For that reason, these ultra-creative past students took it upon themselves to decorate the underground tunnels (and yes, all the houses have such tunnels) with personal and unique art. While there's no way to guarantee that you'll end up in the Adams House as an upperclassman, it's still a really awesome thing for any prospective student to take a look at.
Go to some classes
This is really one of the most important things to do when you are visiting Harvard, or any school for that matter, so even though we have touched on it already, we thought we would do so once again here. Truly, auditing a few classes is the best way to really get a sense of whether or not you could be a good academic fit at Harvard. Don't worry about trying to grasp or retain any of the information, instead you should focus on the size of the class, the style of teaching that the faculty members use, the involvement that the teachers have and any other indicator that you think could help you decide whether or not you'd be a right fit.
Even though attending Harvard may be a dream for you, it is important that you consider the reality of the school and your potential fit in it.
If the weather is nice, head to the Yard
The final thing to do during your visit to Harvard is to grab a snack at a nearby sandwich shop or deli (our fav is Clover Food Lab) and head to the Yard to eat your sandwich and take in the people watching. You'll surely see a lot of students hanging out, walking about and more at the Yard so it can really give you a sense of what it's like to learn and live at Harvard!
We'll help you prepare for your Harvard application
After you visit Harvard and know that it's your number one choice, you may be anxious about what your chances are to actually get in. While there is no doubt that Harvard is one of the hardest schools in the entire world to get into, students do it every single year. There is no reason why you can't be one of them. If you're interested in learning more about how we help our students achieve their admission dreams, contact us today to schedule a free consultation.