A Closer Look at Stanford Medical School
The Stanford Medical School, officially known as the Stanford University School of Medicine, was founded in 1908 as a part of Stanford University in Palo Alto, California. It has since then evolved into one of the most prestigious medical institutions in the world, dedicated to promoting medical knowledge and providing the finest healthcare professionals.
The school's mission focuses on three core principles: education, research, and patient care, emphasizing the advancement of medical knowledge, the discovery of innovative treatments, and nurturing compassionate future physicians. Stanford Med School has consistently ranked among the top medical schools in the United States and worldwide, with its research programs receiving significant recognition for their pioneering work in various fields.
The institution has successfully produced some of the most distinguished leaders in the medical field, contributing significantly to advancements in healthcare, biomedical research, and medical education. The school's commitment to excellence, innovation, and collaboration has allowed it to maintain its outstanding reputation and continue shaping the future of medicine.
Stanford Medicine Academic Programs
Doctor of Medicine (MD) program
The Doctor of Medicine (MD) program at Stanford University Medical School is a comprehensive and innovative program that combines a rigorous curriculum with opportunities for scholarly concentrations and hands-on clinical experiences. The curriculum is structured to provide students with a strong foundation in basic sciences, clinical medicine, and research, while fostering interdisciplinary collaboration and critical thinking skills.
Students are encouraged to pursue scholarly concentrations in a variety of fields, such as biomedical research, community health, medical education, or global health, to deepen their understanding of specific areas of interest.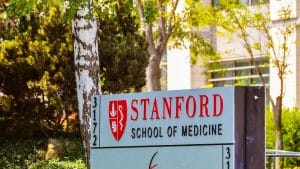 As one of the Stanford Medicine Academic Programs, the program also places a strong emphasis on clinical experiences, providing students with early exposure to real-world patient care through clinical clerkships, preceptorships, and elective rotations. This well-rounded approach helps prepare graduates for successful careers in medicine and healthcare by integrating scientific knowledge, clinical skills, and a passion for improving patient outcomes.
MD/PhD program
The MD/PhD program at Stanford Medical School, known as the Medical Scientist Training Program (MSTP), is designed to cultivate future physician-scientists who are capable of advancing both clinical practice and biomedical research. This highly competitive program offers students the opportunity to seamlessly integrate their medical and graduate studies, providing them with a comprehensive understanding of the complexities of medicine and research.
The program structure typically involves the completion of the pre-clinical MD curriculum, followed by the pursuit of a PhD in a related field such as biology, bioengineering, or neuroscience. Once the PhD requirements are met, students return to complete their clinical training and earn their MD degree.
This dual-degree program equips graduates with the skills and knowledge necessary to excel in both patient care and scientific research, contributing to the advancement of medical knowledge and the improvement of healthcare outcomes.
Other joint degree programs
Stanford Med School offers several other joint degree programs designed to provide students with interdisciplinary knowledge and skills that complement their medical education. The MD/MBA program, offered in collaboration with the Stanford Graduate School of Business, prepares students for leadership roles in healthcare management, policy, and innovation.
The MD/MS in Bioengineering program, a partnership with the School of Engineering, combines expertise in medicine and engineering to develop novel healthcare technologies and advance the field of biomedical research.
The MD/MS in Epidemiology, offered through the School of Medicine's Department of Epidemiology and Population Health, equips students with the skills necessary to understand and address public health challenges, focusing on the distribution and determinants of diseases in populations. These joint degree programs offer unique opportunities for students to broaden their horizons and make significant contributions to the medical field by integrating diverse disciplines and perspectives.
Continuing Medical Education (CME)
Continuing Medical Education (CME) at Stanford Medical School serves as a vital resource for healthcare professionals who strive to stay current with the latest advancements in medicine and maintain their clinical competence. CME programs at Stanford offer a wide range of learning opportunities, including conferences, workshops, seminars, and online courses, which are designed to enhance clinical skills, promote evidence-based practice, and foster interdisciplinary collaboration.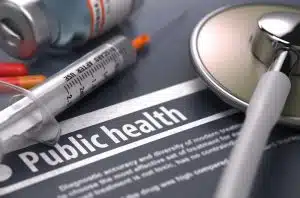 By participating in CME activities, physicians and other healthcare providers can ensure they are up-to-date with the most recent medical knowledge, emerging technologies, and best practices in patient care. Additionally, CME helps healthcare professionals meet licensing and certification requirements while promoting lifelong learning and professional development in the ever-evolving field of medicine.
Stanford Medical School Admissions Process
Application requirements
The application process requires several components that help the Stanford Medical School Admissions committee evaluate a candidate's qualifications and potential as a future physician. First and foremost, applicants must take the Medical College Admission Test (MCAT), a standardized exam that assesses problem-solving, critical thinking, and knowledge of natural, behavioral, and social science concepts relevant to the study of medicine.
Additionally, applicants need to submit letters of recommendation from individuals who can attest to their academic and personal qualities, such as professors, mentors, or supervisors. These letters provide valuable insight into the candidate's character, work ethic, and commitment to the medical field.
Lastly, applicants must submit official transcripts from all post-secondary institutions attended, showcasing their academic performance and the completion of prerequisite coursework. This information helps the admissions committee assess an applicant's preparedness for the rigorous medical school curriculum and their potential for success in the program.
Interview process
The interview process at Stanford Med School is a crucial part of the admissions procedure, designed to assess the personal qualities, communication skills, and professionalism of applicants. Stanford utilizes the Multiple Mini-Interviews (MMI) format, which consists of a series of short, independent interviews or scenarios.
During the MMI, applicants rotate through several stations, each presenting a different challenge or question, allowing them to showcase their critical thinking, ethical reasoning, and interpersonal skills. The MMI format provides a more comprehensive and equitable evaluation of a candidate's abilities, as it minimizes the influence of a single interviewer's biases.
In addition to the MMI, Stanford may also conduct traditional one-on-one interviews, which provide an opportunity for the admissions committee to delve deeper into an applicant's background, experiences, and motivation for pursuing a career in medicine. Both interview formats play a significant role in determining if a candidate is a good fit for the medical school and its community.
Selection criteria
The selection criteria for Stanford Medical School encompass a holistic approach to evaluating applicants, taking into account their academic achievement, extracurricular activities, and personal qualities. Academic achievement is assessed through factors such as GPA, MCAT scores, and the rigor of the applicant's undergraduate coursework. This helps the admissions committee determine if a candidate is academically prepared for the demanding medical school curriculum.
Extracurricular activities, including research, community service, leadership positions, and clinical experiences, demonstrate a candidate's dedication to the field of medicine and their ability to balance multiple responsibilities. These experiences also provide insight into an applicant's interests and passions beyond the classroom.
Personal qualities, such as empathy, resilience, adaptability, and strong communication skills, are essential for success in the medical profession. These qualities are assessed through the application essays, letters of recommendation, and the interview process. By considering all these factors, Stanford University Medical School aims to select well-rounded candidates who will excel as compassionate, skilled, and innovative physicians.
Research Opportunities at Stanford Med School
Basic science research
Basic science research at Stanford Med School serves as the foundation for driving innovation and advancing our understanding of human health and disease. This type of research focuses on the fundamental biological processes, molecular mechanisms, and cellular functions that underpin human physiology and pathology.
By delving into the intricacies of these processes, researchers at Stanford are able to uncover crucial insights that pave the way for the development of novel diagnostics, therapies, and preventive measures. The school fosters a collaborative and interdisciplinary research environment, bringing together experts from various fields to tackle complex medical challenges.
Through cutting-edge basic science research, Stanford Medical School not only contributes significantly to the expansion of medical knowledge but also plays a critical role in translating these discoveries into tangible improvements in patient care and public health.
Clinical research
Clinical research at Stanford University Medical School plays an essential role in bridging the gap between basic science discoveries and their application in clinical practice. As one of the research opportunities offered in Stanford, this type of research focuses on the investigation of novel therapies, diagnostic tools, and medical devices in a clinical setting, with the aim of improving patient care and healthcare outcomes.
Clinical research often involves clinical trials, which are carefully designed studies that evaluate the safety, efficacy, and optimal dosage of new treatments or interventions in human subjects. By conducting rigorous clinical research, researchers at Stanford contribute to the development of evidence-based medical practices, ensuring that patients receive the most effective and safe care possible.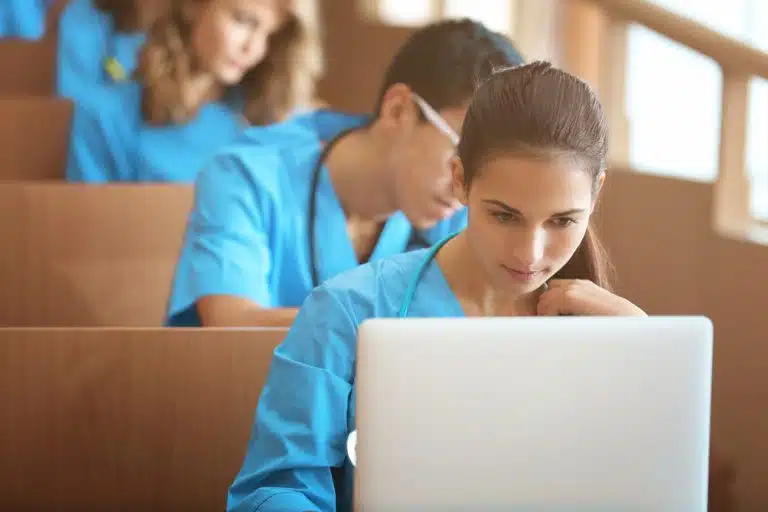 The collaborative and interdisciplinary environment at Stanford Med School fosters the translation of groundbreaking scientific discoveries into tangible advancements in healthcare, ultimately improving the lives of patients worldwide.
Translational research
Translational research at Stanford University Medical School plays a pivotal role in accelerating the process of converting scientific discoveries into real-world medical applications. This type of research aims to bridge the gap between basic science findings and clinical practice, ensuring that the knowledge gained from laboratory studies is efficiently translated into new therapies, diagnostics, and prevention strategies that directly benefit patients.
Translational research encompasses various stages, from the development of innovative concepts and preclinical testing to clinical trials and the eventual adoption of new interventions in clinical settings. At Stanford, researchers collaborate across disciplines and partner with clinicians, industry professionals, and regulatory agencies to streamline the process of bringing cutting-edge solutions to patients.
Through translational research, Stanford Medical School contributes to the advancement of healthcare by fostering the rapid and seamless integration of scientific discoveries into clinical practice, ultimately improving patient outcomes and public health.
Research facilities and resources
Stanford Med School boasts state-of-the-art research facilities and resources that support the pursuit of groundbreaking research across a wide range of biomedical fields. The school provides access to cutting-edge laboratories, specialized core facilities, and advanced research equipment, enabling researchers to conduct innovative experiments and explore new frontiers in medical science.
These facilities are complemented by the school's extensive resources, which include comprehensive research databases, high-performance computing infrastructure, and a wealth of scientific expertise. Furthermore, the collaborative and interdisciplinary environment at Stanford encourages researchers to work together and share knowledge, fostering the development of novel ideas and approaches to complex medical challenges.
By investing in advanced research facilities and resources, Stanford Medical School fosters a culture of innovation and discovery, empowering researchers to push the boundaries of medical knowledge and improve the health and well-being of patients worldwide.
Stanford Hospitals and Clinical Sites
Stanford Health Care
Stanford Health Care is a world-class academic medical center affiliated with Stanford Medical School, dedicated to providing exceptional patient care, advancing medical knowledge, and training the next generation of healthcare professionals. As a leading healthcare provider, Stanford Health Care offers a comprehensive range of services, including specialized treatments, state-of-the-art diagnostic and therapeutic technologies, and access to cutting-edge clinical trials.
The institution is renowned for its multidisciplinary approach to patient care, assembling expert teams of physicians, nurses, and other healthcare professionals to deliver personalized and evidence-based treatments.
Stanford Health Care also serves as a primary clinical training site for medical students, residents, and fellows, offering invaluable hands-on experience and mentorship in a diverse range of medical specialties. Through its commitment to excellence in patient care, research, and education, Stanford Health Care plays a crucial role in shaping the future of medicine and improving the health of the communities it serves.
Lucile Packard Children's Hospital
Lucile Packard Children's Hospital at Stanford is a nationally recognized pediatric and obstetric hospital affiliated with Stanford Medical School. This Stanford-affiliated hospital is dedicated to providing comprehensive, family-centered care for children and expectant mothers, while also serving as a major center for research, innovation, and medical education.
The hospital is equipped with advanced facilities and offers a wide range of pediatric specialties, including cardiology, oncology, neonatology, and transplantation. The staff at Lucile Packard Children's Hospital consists of skilled and compassionate professionals who are committed to delivering the highest quality of care and advocating for the unique needs of children and families.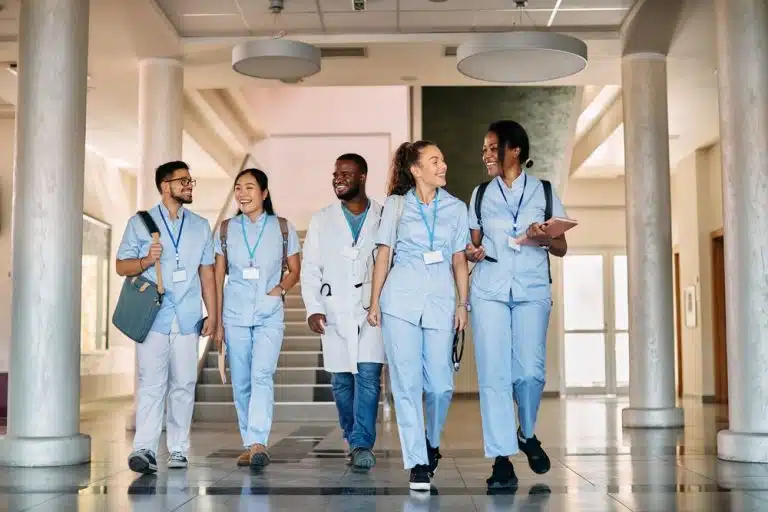 Additionally, the hospital serves as a vital training ground for medical students, residents, and fellows, offering hands-on clinical experience and mentorship in pediatric and obstetric care. Through its exceptional patient care, groundbreaking research, and dedication to training future healthcare professionals, Lucile Packard Children's Hospital plays a crucial role in advancing pediatric and obstetric medicine.
Veterans Affairs Palo Alto Health Care System
The Veterans Affairs Palo Alto Health Care System (VAPAHCS) is a leading medical facility that provides comprehensive healthcare services to veterans in collaboration with Stanford Med School. The facility is committed to delivering high-quality, personalized care to the men and women who have served the United States.
VAPAHCS offers a broad range of services, including primary care, specialized medical and surgical treatments, mental health care, and rehabilitation services, ensuring that the unique healthcare needs of veterans are addressed effectively. As a major teaching affiliate of Stanford University Medical School, the VAPAHCS also plays a crucial role in the education and training of medical students, residents, and fellows, providing them with valuable clinical experience in a diverse range of medical specialties.
By offering exceptional patient care, fostering research and innovation, and training future healthcare professionals, the Veterans Affairs Palo Alto Health Care System contributes significantly to the well-being of veterans and the advancement of medical knowledge.
Santa Clara Valley Medical Center
Santa Clara Valley Medical Center (SCVMC) is a large, public teaching hospital affiliated with Stanford Medical School, dedicated to providing high-quality, comprehensive healthcare services to the diverse communities of Santa Clara County. As an essential safety-net hospital, SCVMC offers a wide range of medical services, including emergency and trauma care, specialized surgical treatments, and comprehensive rehabilitation services.
The hospital is committed to delivering compassionate, patient-centered care to individuals and families, regardless of their ability to pay. SCVMC also serves as a major clinical training site for medical students, residents, and fellows from Stanford Med School, offering valuable hands-on experience and mentorship across various medical specialties.
Through its exceptional patient care, focus on research and innovation, and commitment to training future healthcare professionals, Santa Clara Valley Medical Center plays a vital role in improving the health and well-being of the communities it serves.
Stanford Medical School Notable Alumni Network and Outcomes
Notable alumni
Stanford Medical School has many notable alumni who have made significant contributions to the field of medicine, healthcare, and biomedical research. These distinguished graduates have achieved remarkable success in various areas, including clinical practice, research, education, and healthcare administration.
Among the many accomplished alumni are pioneering physician-scientists, leaders of prestigious academic institutions, influential healthcare policymakers, and innovative entrepreneurs. Notable alumni from Stanford University Medical School have made groundbreaking discoveries, developed novel therapies and technologies, and played critical roles in shaping healthcare policies and practices on a national and global scale.
Their achievements and continued excellence serve as a testament to the high caliber of education and training provided by Stanford Med School and its commitment to nurturing the next generation of leaders in medicine and healthcare.
Residency match rates
Stanford Medical School consistently demonstrates high residency match rates, reflecting the quality of its medical education and the preparedness of its graduates for postgraduate training. The school's strong match rates are indicative of the rigorous curriculum, hands-on clinical experiences, and dedicated mentorship that students receive throughout their time at Stanford.
As a result, graduates are well-equipped to excel in their chosen specialties and secure competitive residency positions at prestigious institutions across the country. Stanford Medical School's impressive residency match rates also showcase the institution's commitment to producing well-rounded and competent physicians who are capable of meeting the demands of the ever-evolving healthcare landscape.
These high match rates speak to the success of the school's approach to medical education, which emphasizes a combination of scientific knowledge, clinical skills, and personal and professional development.
Career opportunities and support
Stanford Med School is committed to providing its students and graduates with the necessary resources and support to successfully navigate their medical careers. The school offers a variety of career development services, including career advising, mentorship, workshops, and networking events, which help students explore their interests, identify potential career paths, and make informed decisions about their professional futures.
Students also have access to resources that guide them through the residency application and matching process, ensuring they are well-prepared to secure positions in their chosen specialties. Additionally, the strong alumni network at Stanford offers valuable connections, support, and mentorship, helping graduates establish themselves in their respective fields.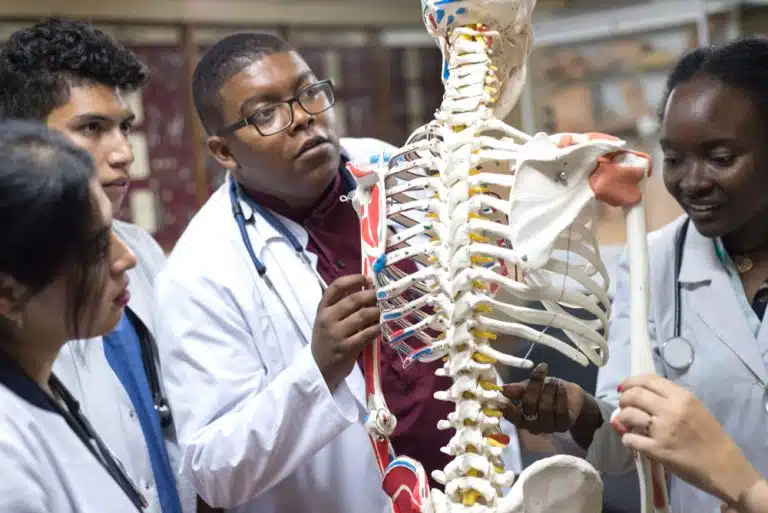 The career opportunities and support provided by Stanford Medical School enable students and graduates to thrive in their professional lives, whether they choose to pursue careers in clinical practice, research, education, or healthcare administration.
Now that you have a clear understanding of Stanford University Medical School, you should also begin preparing for your college admission. You can get help with AdmissionSight with the help of our world-class guidance. You can enter the best university that suits you best with the guidance of AdmissionSight. You can talk to our experts today to get started.