A Closer Look into the Intel International Science and Engineering Fair
The Intel International Science and Engineering Fair (ISEF) stands as a testament to the power of youthful ingenuity, creativity, and dedication in the world of science and engineering. Each year, thousands of talented high school students from around the globe gather to present their groundbreaking research projects, setting the stage for scientific advancements and technological innovations.
As the world's largest pre-college science competition, Intel ISEF serves as a platform for these young minds to showcase their brilliance and passion for science, providing them with unparalleled opportunities to connect with like-minded peers, mentors, and experts in their respective fields.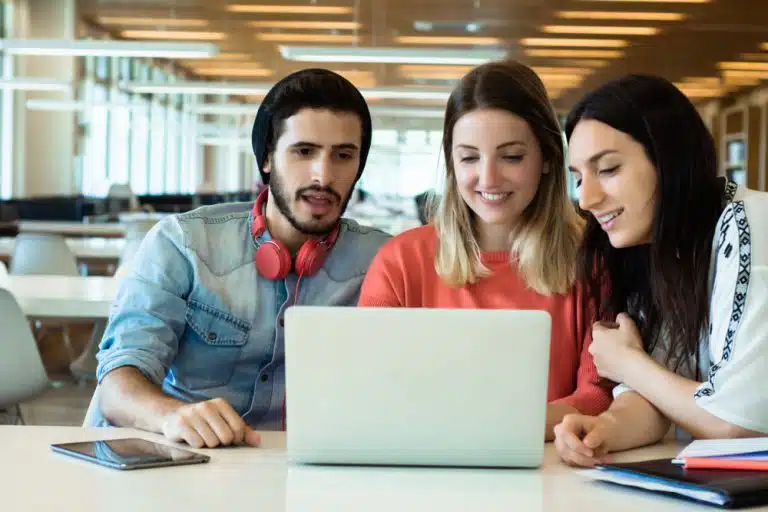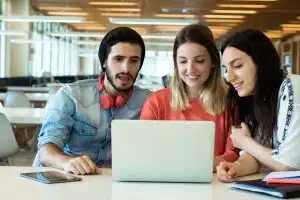 At the Intel International Science and Engineering Fair, participants compete for scholarships, internships, and other prestigious awards, fueling their motivation to pursue careers in STEM. However, beyond the accolades and prizes, the true essence of Intel ISEF lies in the inspiration it ignites in students and the scientific community alike.
By fostering an environment that nurtures curiosity, collaboration, and innovation, Intel ISEF plays a critical role in shaping the next generation of scientific leaders and trailblazers, ensuring that the spirit of discovery and progress continues to thrive in the years to come.
What is the Intel International Science and Engineering Fair?
What is the Intel International Science and Engineering Fair? The ISEF traces its roots back to 1950 when the Society for Science & the Public (SSP), a non-profit organization committed to advancing scientific education and public engagement, established the event.
In its early years, the fair was exclusively an American competition, known as the National Science Fair, which aimed to bring together the brightest young minds in the United States to showcase their scientific prowess and innovative projects. The National Science Fair garnered attention and enthusiasm from students, educators, and researchers alike, highlighting the immense potential of the nation's youth in the realms of science and engineering.
Recognizing the need to extend this platform to gifted students beyond the United States, the National Science Fair transformed into an international event in 1958, welcoming participants from other countries and thus fostering a global community of young scientists.
The decision to expand the fair proved to be a turning point, as it paved the way for greater collaboration, diversity, and exchange of ideas within the scientific community.
In 1997, a significant milestone was achieved when Intel Corporation, a leading technology company, became the title sponsor of the fair, rebranding it as the Intel International Science and Engineering Fair (Intel ISEF). This partnership elevated the event's profile and impact, as Intel provided substantial financial support and resources to further the fair's mission.
Intel's involvement also helped raise awareness about the importance of nurturing young talent in STEM, as well as emphasizing the critical role that science and engineering play in driving technological advancements and addressing global challenges.
Since then, the Intel ISEF has continued to grow and evolve, maintaining its position as the premier pre-college science competition worldwide. The fair attracts thousands of participants each year, showcasing diverse, innovative research projects pushing the boundaries of scientific knowledge and engineering capabilities.
Intel's unwavering support and commitment to the event have been instrumental in its success, ensuring that the Intel ISEF remains a beacon of inspiration and opportunity for young scientists and engineers across the globe.
How Does the Intel International Science and Engineering Fair Work?
How does the Intel International Science and Engineering Fair work? The ISEF is an annual event that typically takes place in May, bringing together a diverse array of talented high school students from across the globe to showcase their innovative research and engineering projects.
Spanning several days, the Intel ISEF is a dynamic and immersive experience for both participants and attendees, offering a robust schedule of activities that include project presentations, panel discussions, and workshops led by esteemed professionals in the fields of science, technology, engineering, and mathematics (STEM).
The competition schedule usually unfolds as follows:
Sunday: Participants arrive, set up their projects, address Display and Safety issues, and engage in a pin exchange.
Monday: Participants continue arriving and setting up, followed by the opening ceremony.
Tuesday: Final clearance of projects takes place.
Wednesday: Judges evaluate the projects over three sessions, involving both scheduled and unscheduled interviews.
Thursday: The public is invited to visit the projects, and the special awards ceremony is held.
Friday: The grand awards ceremony takes place, and projects are dismantled.
Moreover, there is time allocated for students to explore the host city, with ISEF organizing registration for a variety of tours and activities. A significant aspect of the event is the social component, as students mingle with one another during mixers and ceremonies. Throughout the week, numerous seminars are also offered for students, mentors, and teachers.
Central to the Intel ISEF is the project exhibition, where students proudly display their work for evaluation by judges, as well as for the appreciation of their peers, educators, and the general public. This exhibition serves as a platform for young scientists to share their discoveries, exchange ideas, and inspire one another, fostering a sense of camaraderie and a shared passion for scientific inquiry.
In order to qualify for the Intel ISEF, students must first excel at a regional or school-level affiliated fair. These affiliated fairs, which take place across the United States and in over 80 countries worldwide, act as a gateway to international competition.
Each affiliated fair has a predetermined number of projects that it can send to the Intel ISEF, ensuring that only the most exceptional and promising young scientists have the opportunity to represent their regions on the global stage. This rigorous selection process guarantees that the Intel ISEF showcases the brightest minds and the most groundbreaking research projects from around the world.
The Intel ISEF is not merely a contest; it serves as a life-changing event that profoundly influences the career paths and ambitions of the students who participate. By offering opportunities for interaction with experts in various fields, gaining knowledge from practical workshops, and connecting with other young scientists, Intel ISEF plays a crucial role in fostering the upcoming generation of leaders and trailblazers in science. These exceptional individuals are poised to make meaningful contributions to their respective disciplines and to the world at large.
ISEF Categories and Judging Process
The Intel International Science and Engineering Fair (ISEF) features 21 distinct categories that cover a wide range of scientific disciplines, from biochemistry and environmental science to robotics and computer science.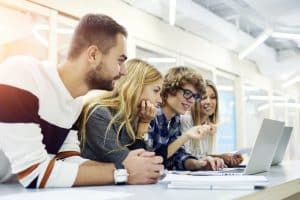 This comprehensive categorization ensures that students with diverse interests and expertise can showcase their talents and innovations, reflecting the multifaceted nature of scientific inquiry and engineering.
Projects and evaluations are organized into 21 thematic categories, which include the following:
Animal Sciences
Behavioral and Social Sciences
Biochemistry
Biomedical and Health Sciences
Biomedical Engineering
Cellular and Molecular Biology
Chemistry
Computational Biology and Bioinformatics
Earth and Environmental Sciences
Embedded Systems
Energy: Sustainable Materials and Design
Engineering Technology: Statics and Dynamics
Environmental Engineering
Materials Science
Mathematics
Microbiology
Physics and Astronomy
Plant Sciences
Robotics and Intelligent Machines
Systems Software
Translational Medical Science
Projects submitted to ISEF are evaluated by an expert panel of judges, who possess extensive knowledge and experience in their respective fields. This panel comprises university professors, industry professionals, and government researchers, who are tasked with providing a thorough and informed assessment of each project.
By assigning judges to evaluate projects within their areas of expertise, ISEF ensures that each submission receives a fair and accurate evaluation based on its scientific merit and potential impact.
The judging process at ISEF consists of two main stages. In the first stage, judges meticulously review each project's display and written report, assessing the quality of the research, the methodology employed, and the overall presentation.
Following this review, judges interview the students to gain a deeper understanding of their research, motivation, and future plans. These interviews provide an invaluable opportunity for students to articulate their thought process, defend their findings, and demonstrate their passion for their chosen field.
In the second stage of the judging process, a team of judges convenes to discuss and evaluate the projects collectively. This collaborative approach promotes open dialogue and consensus-building, ensuring a fair and balanced assessment that considers multiple experts' perspectives and insights. This rigorous evaluation process ultimately enables ISEF to identify and reward the most exceptional and promising projects.
ISEF offers more than $5 million in prizes, which include scholarships, internships, and scientific trips, all aimed at furthering the education and professional development of the winning students. Among the numerous awards presented at ISEF, the most prestigious are the three:
George Yancopoulos Innovator Award: The George Yancopoulos Innovator Award is a prestigious scholarship of $75,000 granted to the top winner among the Best of Category Award recipients. This award is given in recognition of the innovative research and the potential of the project to make a significant impact in the particular field and the world as a whole.
By honoring the most promising and groundbreaking projects, the George Yancopoulos Innovator Award aims to encourage and support young scientists in their pursuit of excellence and transformative scientific discoveries.
Regeneron Young Scientist Award: The Regeneron Young Scientist Award is a distinguished $50,000 prize presented by Regeneron and the Society for Science & the Public (SSP) to two Best in Category projects.
This award recognizes the exceptional work and accomplishments of young scientists, highlighting their potential to contribute to the advancement of their respective fields.
The Gordon E. Moore Award for Positive Outcomes for Future Generations: In honor of Gordon E. Moore's enduring legacy of recognizing and celebrating the best projects at the International Science and Engineering Fair, the Gordon and Betty Moore Foundation provides a $50,000 award, known as The Gordon E. Moore Award for Positive Outcomes for Future Generations.
This prestigious accolade is bestowed upon projects that exhibit a strong potential for creating positive, lasting impacts on future generations, aligning with the spirit of Gordon E. Moore's commitment to fostering scientific excellence and innovation for the betterment of humanity.
These highly sought-after awards not only provide financial support to the recipients but also serve as a testament to their outstanding achievements and potential to make significant contributions to the world of science and engineering.
Who are some of the Notable Winners of the ISEF?
Who are some of the notable winners of the ISEF? Throughout its rich history, ISEF has been a platform for numerous innovative and groundbreaking projects that have made a lasting impact in the world of science and engineering. When Intel began sponsoring ISEF in 1997, the Grand Awards were replaced with the Intel Foundation Young Scientist Awards, which recognize the top three projects each year.
In 2010, the top award was renamed in honor of Intel co-founder Gordon E. Moore. The following are a few notable ISEF alumni who have gone on to make significant contributions in their respective fields:
Richard Zare (1957): An American chemist who received the National Medal of Science in 1983 for his pioneering work in laser chemistry and analytical chemistry.
James Gunn (1957): An astronomer and MacArthur Fellow, Gunn was awarded the National Medal of Science in 2008 for his contributions to the field of astrophysics, including the development of the Hubble Space Telescope.
John Clauser (1959 & 1960): An American theoretical and experimental physicist who was awarded the Nobel Prize in Physics in 2022 for his groundbreaking research on quantum entanglement and nonlocality.
Paul Modrich (1964): An American biochemist who was awarded the Nobel Prize in Chemistry in 2015 for his work on DNA mismatch repair mechanisms, which has significant implications for cancer research and treatment.
Susan Solomon (1972): An atmospheric chemist who received the National Medal of Science in 1999 for her research on the Antarctic ozone hole and her role in establishing the connection between chlorofluorocarbons (CFCs) and ozone depletion.
Kristina M. Johnson (1975): As the Chancellor of the State University of New York (SUNY), Johnson has made significant contributions to the field of engineering and academia.
Dianne Newman (1987): A microbiologist known for her work on microbial respiration and its implications for environmental and human health.
Vamsi Mootha (1989): A mitochondrial biologist and 2004 MacArthur Fellow, Mootha has made significant contributions to the understanding of mitochondrial dysfunction and its role in various human diseases.
Feng Zhang (2000): A prominent CRISPR researcher, Zhang has played a crucial role in the development of the CRISPR-Cas9 gene-editing technology, which has revolutionized the fields of genetics and molecular biology.
Alexandria Ocasio-Cortez (2007): A United States Congresswoman who has become a prominent figure in American politics, advocating for progressive policies and championing issues related to social justice, climate change, and economic inequality.
Alex Deans (2013): An inventor known for creating the iAid, a navigation device designed to assist the visually impaired in navigating their surroundings more effectively and independently.
These remarkable individuals serve as shining examples of the talent and potential that ISEF has nurtured and celebrated over the years, demonstrating the lasting impact and importance of this prestigious competition in shaping the careers and aspirations of young scientists and engineers.
Conclusion
The Intel International Science and Engineering Fair (ISEF) transcends being a mere competition; it serves as a testament to the indomitable human spirit and the power of young minds to shape the future. Each year, ISEF stands as a reminder of the importance of cultivating the next generation of STEM professionals, who will persist in expanding the frontiers of knowledge and contribute to the betterment of our world.
The numerous innovative and groundbreaking projects showcased at ISEF each year demonstrate that age does not limit one's ability to make significant strides in science and technology.
The event provides a unique platform for young scientists to present their ideas, collaborate with like-minded individuals from around the globe, and learn from experienced professionals in their respective fields. This global community is united by a shared mission: to create a brighter, more sustainable future through the power of science and technology.
The Intel International Science and Engineering Fair also plays a pivotal role in shaping the careers and aspirations of its participants by offering invaluable opportunities for networking, mentorship, and learning.
Students gain exposure to cutting-edge research and the latest technological advancements, empowering them to envision new possibilities and explore uncharted territories in their respective fields. The event instills a sense of curiosity and determination in these young scientists, inspiring them to persist in their pursuit of knowledge and innovation.
As we anticipate future editions of ISEF, we can expect to witness even more astounding projects that challenge our understanding of the world and inspire us to continue exploring, inventing, and pushing the boundaries of what is possible. ISEF serves as a reminder that the future of science and technology lies in the hands of these young, brilliant minds, and it is our collective responsibility to nurture, support, and celebrate their achievements as they work towards creating a better world for all.
Want to learn more about getting a degree in STEM? You've come to the right place. At AdmissionSight, we have over 10 years of experience guiding students through the competitive admissions process.
AdmissionSight can help you put your best foot forward when applying to college this fall. Contact us today for more information on our services.