A Guide for the Early Assurance Program
What is an early assurance program?
What is an early assurance program? An early assurance program, often known as an EAP, is a mechanism for a student to ensure that they will have a place in medical school after they have completed their undergraduate studies.
The typical time to apply to medical school is between the third and fourth year. However, students must apply for an EAP either after their second year or at the beginning of their junior year to be considered.
Students who already have a firm commitment to a future in the medical field and who have a high level of qualifications are ideal candidates for the EAP. It is an opportunity for students who have excelled academically during their first and second years of college to be guaranteed a seat in certain medical schools, typically without having to worry about the MCAT or applying to multiple medical schools.
This is a huge benefit for these students because it allows them to focus on their studies and prepare for their future careers. Additionally, students who apply and are accepted into the program do not need to worry as much about maintaining a good grade point average, which frees them up to explore additional academic and extracurricular interests. They are permitted to enroll in classes that they otherwise would avoid due to the possibility of a negative impact on their grade point average.
How to apply for an early assurance program?
How does one go about applying for a program that provides early assurance? To be eligible for enrollment in an EAP, you need to have an outstanding academic record, which must include both a high-grade point average and a curriculum that is in line with the prerequisites for medical school.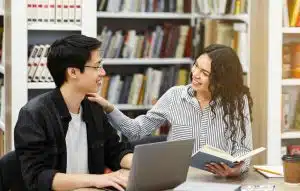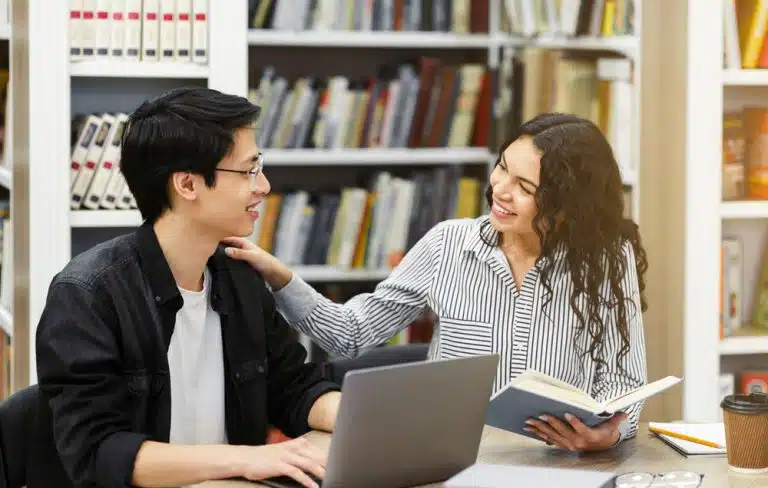 You must also be willing to put in the work to maintain a solid GPA. Once you have been accepted into the program, there are frequent criteria for keeping your grades up to the standards expected of students in the program.
The overwhelming majority of students who are accepted to EAPs already have a solid foundation in clinical medicine and research from when they were in high school. This is true for both fields.
Typical requirements
The prerequisites for EAPs might differ from one program to the next, but in general, they include the following components:
Undergraduate institution
Some undergraduate universities only allow students from their schools or a small group of other schools to participate in certain exchange academic programs (EAPs).
Prerequisite courses
Before being accepted into a medical school, it is customarily required of applicants that they have completed at least five prerequisite classes, including biology, chemistry, and organic chemistry. Certain programs may be more explicit about the coursework that students need to finish. When applying to EAP programs, students need to have completed only a few of those prerequisites to be considered.
Minimum GPA
If you want to participate in an early assurance program, you need to have a grade point average that is at or above a specified cutoff point during the first two years of your undergraduate education. The vast majority of students who apply to participate in EAP programs have, at the very least, maintained an A average during their first semesters of college.
Test scores
Many programs do not need applicants to take the MCAT; however, they may ask for their applicants' SAT or ACT scores. To reiterate, candidates that are accepted into the EAP have ACT and SAT scores that fall inside the 99th percentile.
Extra materials and information
Additionally, applicants are expected to provide the materials that are necessary for admission into regular medical programs. These materials include things like:
Personal Statement
Supplementary Essays
Letters of Recommendation
Participation in Extracurriculars, Activities, and Work Experience Related to Medicine (volunteering, shadowing, research, and so on)
Interviews
Interviews are necessary for participation in any EAP programs; these days, they can take place online.
What are the top medical schools with early assurance programs?
Which medical schools provide the best early assurance programs? Please keep in mind that the information provided below is just meant to serve as a general guide. It is vital that you verify any information with the educational institution to which you are considering applying. This is because the information is subject to change regularly. A further point to be made is that it is important to keep in mind that this list is not guaranteed to be thorough. This is because new programs are constantly added, and sometimes older programs are eliminated.
Albany Medical College Early Assurance Program
Boston University Early Medical School Selection Program
Brody School of Medicine Early Assurance Program
Dartmouth University Geisel School of Medicine Early Assurance Program
Drexel University College of Medicine Early Assurance Program
The FlexMed Program at the Icahn School of Medicine at Mount Sinai
Georgetown University School of Medicine Early Assurance Program
Michigan State University College of Human Medicine Early Assurance Program
Northwestern University Feinberg School of Medicine Early Assurance Program
Penn State College of Medicine Early Assurance Program
SUNY Upstate Medical School Early Assurance Program (on hold for 2023)
Temple University Lewis Katz School of Medicine Early Assurance Program
Tufts University School of Medicine Early Assurance Program
UC Riverside School of Medicine's Thomas Haider Program
University at Buffalo SUNY Jacobs School of Medicine Early Assurance Program
University of Chicago Loyola Stritch School of Medicine Early Assurance Program
University of Cincinnati College of Medicine R.O.S.E Program
University of Florida Medical Honors Program
University of Kentucky Early Assurance Program
The University of Rochester School of Medicine Early Assurance Program
University of Toledo Medstart Program
Wake Forest School of Medicine Early Assurance Program
Zucker School of Medicine at Hofstra/Northwell
Is an early assurance program right for you?
Is early assurance the correct program for you to participate in? An EAP presents several opportunities for improvement, but this does not mean that it is the most suitable way forward for everyone. The following are some indications that you have arrived at the correct decision for yourself.
You have an impressive track record in the classroom.
A very high-grade point average (GPA) is typically required for acceptance into an academic enrichment program. If you have an excellent academic record and have completed the prerequisite pre-med courses, then you may be well equipped for this kind of program.
You have the desire to engage in classes, topics, and activities that lie beyond the boundaries of your current comfort zone.
Keep in mind that enrolling in an early assurance program does not guarantee that you will begin medical school earlier. Instead, it indicates that you'll be able to complete your undergraduate studies without the pressure of applying to medical school looming over your head at any point in the future. You won't have to worry as much about your grade point average (GPA), although in many circumstances, you will still need to maintain a specific minimum, and you'll have the opportunity to take classes that are outside of your comfort zone so that you may challenge yourself.
Since you won't be required to spend your time working on your med school applications and developing medicine-related extracurricular activities, you'll have the opportunity to participate in activities that you haven't attempted before.
You are interested in reducing the cost of the application process.
Aside from easing your worry, the fact that enrolling in an early assurance program will save you both time and money throughout the medical school admissions process is one of the most tempting components of these programs. You won't be required to submit applications to several different schools, pay the associated application costs, or go through several different interview rounds. You might not even have to prepare for the MCAT or take it at all if certain conditions are met.
You haven't the slightest doubt in your mind that you want to pursue a career in medicine.
This indicates that you will need to decide on your future profession a great deal earlier than your contemporaries. If you are unsure about whether or not a career in medicine is the best option for you, it is probably not worth your time to put in the work required to apply to an EAP because you will not be compelled to attend one in most cases if you are accepted.
Having all the necessary information is important before choosing any course of action. AdmissionSight is always here to assist you if you have any questions or concerns. We have more than ten years of expertise assisting students in successfully navigating the challenging admissions process.
Consult with AdmissionSight and find out what we can do to help you get into the school of your choice by ensuring that you are sufficiently aware and well-prepared for the application process.