A Guide to Acing Harvard Secondaries
For countless medical school aspirants, the Harvard secondaries have become a crucial and challenging step on the journey to a fruitful career in medicine. As one of the most prestigious medical institutions worldwide, Harvard Medical School requires a meticulous, well-structured, and thought-provoking secondary application to further scrutinize the motivations, character, and professional potential of its prospective students. This blog post aims to provide a comprehensive guide to these Harvard Medical School secondary applications, outlining the best strategies to tackle them efficiently.
Understanding the Harvard Secondary Application Process
The secondary application is a crucial step in the admissions process, as it allows the admissions committee to evaluate your candidacy more holistically. It provides them with more in-depth information about your personal and academic background, extracurricular activities, and motivations for pursuing a career in medicine. Therefore, it is essential to understand the secondary application process to increase your chances of getting admission.
Importance of the Secondary Application
The primary application indicates your interest and initial qualifications for medical school. Still, the secondary application enables an academic institution to understand more about you, your background, and your application intentions. Medical school admissions committees receive an enormous number of primary applications; thus, securing an interview invitation is a significant achievement, and the secondary application can mean the difference between an interview and an outright rejection.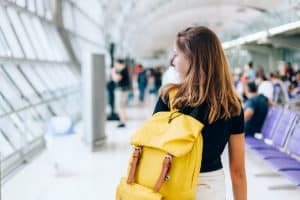 Moreover, the secondary application is a platform for you to showcase your personality, interests, and unique qualities that make you stand out from the rest of the applicants. It is an opportunity to provide the admissions committee with a more comprehensive picture of who you are and what you can bring to the medical school community.
Timeline and Deadlines
It is vital to stay up-to-date with application deadlines and necessary dates. Take note of when the application becomes available, the deadline to submit it, and the day the interview invitations are released. This knowledge allows you ample time to prepare, ensuring quality and timely submissions.
It is also crucial to manage your time efficiently, as the secondary application process usually takes several weeks to complete. You need to allocate enough time to brainstorm, write, and revise your essays. Rushing through the process can lead to subpar essays that do not reflect your true potential.
Harvard's Unique Application Requirements
Acing your Harvard secondaries require a unique approach compared to other medical schools. It requires that applicants answer around ten essay prompts, which need to be both compelling and thought-provoking. This section of the process usually takes several weeks to complete, and students often start drafting their essays a month ahead of the submission date.
Harvard's essay prompts are designed to assess your critical thinking skills, communication abilities, and overall suitability for the medical profession. They cover a wide range of topics, from your motivations for pursuing medicine to your views on healthcare policy. It is essential to answer each prompt thoroughly and thoughtfully, showcasing your unique perspective and experiences.
In conclusion, the secondary application process is a crucial step in securing admission to Harvard Medical School. By understanding its importance, staying up-to-date with deadlines, and approaching the essay prompts with a unique perspective, you can increase your chances of getting accepted into one of the most prestigious medical schools in the world.
Tips for Writing Compelling Essays
The essays you write for your application are the primary way admissions committees learn who you are and why you are interested in attending their program. Here are some tips to follow when writing to ensure your essays are compelling and impactful:
Answering the "Why Harvard?" Question
This essay prompt asks you to describe why you're applying to Harvard's medical program. It would help if you convinced the admissions committee that you are passionate and knowledgeable about the program and how attending Harvard Medical School will position you for success in your future career as a doctor.
One way to demonstrate your passion for Harvard Medical School is to research the program thoroughly. Look into the courses offered, the professors teaching those courses, and any research opportunities available to students. By doing so, you can show the admissions committee that you have a genuine interest in the program and a clear understanding of what it has to offer.
Showcasing Your Extracurricular Activities
You must highlight your community involvement, research experience, and volunteer service, as these activities help set you apart from other candidates of Harvard secondaries and demonstrate your passion and dedication to the field of medicine.
When discussing your extracurricular activities, it's important to go beyond simply listing them. Instead, explain how these experiences have shaped you as a person and as a future physician. For example, if you volunteered at a free clinic, describe how this experience gave you a deeper understanding of the healthcare needs of underserved communities and inspired you to pursue a career in medicine.
Demonstrating Your Commitment to Diversity and Inclusion
Medical schools are looking for candidates that show a critical understanding of diversity and inclusivity. Your essay should showcase your ability to work with diverse groups of people, your awareness of healthcare disparities, and how you plan to be part of the solution.
One way to demonstrate your commitment to diversity and inclusion is to discuss any experiences you've had working with diverse populations. For example, if you volunteered at a community center that served a predominantly immigrant population, describe how this experience taught you about the unique healthcare challenges facing this community and how you plan to address these challenges as a physician.
Addressing Any Gaps or Weaknesses in Your Application
If you have any gaps in your academic work, taking a break from school, or any other potential weakness in your application, this is your opportunity to explain and provide context for this. Keep in mind that the admissions committee will appreciate your honesty and willingness to address concerning factors thoughtfully.
When addressing any weaknesses in your application, it's important to take responsibility for any mistakes or shortcomings and explain how you've learned from them. For example, if you had a low GPA during your freshman year of college, explain what steps you took to improve your academic performance and how this experience taught you the importance of time management and study skills.
By following these tips, you can write a compelling and impactful essay that showcases your passion for medicine and your potential as a future physician.
Strategies for Acing the Interview
The interview process is an essential part of Harvard secondaries. It provides an opportunity to showcase your personality, explain your academic achievements, and convince the interviewers that you are the best fit for their program. Here are some tips to practice:
Preparing for Common Interview Questions
Practicing potential interview questions is an excellent way to prepare. Remember to personalize your responses to ensure you answer in your voice and not a rehearsed one. It's also important to research the most commonly asked interview questions. Some of these include:
Tell us about yourself.
What are your strengths and weaknesses?
Why do you want to attend Harvard Medical School?
What are your long-term career goals?
By preparing answers to these questions, you'll be able to answer them confidently and in a way that showcases your unique qualities.
Demonstrating Your Passion for Medicine
Show your passion for medicine by explaining your unique reasons for pursuing medicine, values, and experiences, and what you hope to achieve in your career. Be sure to highlight any experiences you have had that have solidified your interest in medicine, such as volunteering at a hospital or shadowing a doctor. Additionally, discuss any research or academic projects you have worked on that have contributed to your passion for medicine.
Showcasing Your Knowledge of Harvard Medical School
Thoroughly research the institution and program-specific details. Having a strong understanding of the program and its opportunities shows your interest and dedication to the institution. Some ways to showcase your knowledge of Harvard Medical School include:
Researching the school's mission statement and values
Reading about the specific programs offered at the school
Looking into the school's faculty and their research interests
By demonstrating your knowledge of Harvard Medical School, you'll show the interviewers that you are serious about attending the institution and have done your research.
Tips for Virtual Interviews
Due to the pandemic, many interviews may be conducted virtually. Ensure you have prepared for equipment and software issues, dressed appropriately, and that the lighting and background for your interview is professional and well lit. Additionally, it's important to ensure that you have a quiet and distraction-free environment for your interview. Consider using headphones to minimize background noise and distractions. Finally, make sure that you have a reliable internet connection and that you have tested your equipment prior to the interview.
By following these tips, you'll be well-prepared for your Harvard Medical School interview and will be able to showcase your unique qualities and passion for medicine.
Letters of Recommendation: Choosing the Right Advocates
Letters of recommendation play a crucial role in Harvard secondaries. They are a way for medical schools to verify your credentials and form an opinion, therefore it is crucial that you select your recommenders wisely. A strong letter of recommendation can make a significant difference in the outcome of your application.
Selecting the Best Recommenders
The best recommenders are those that know you well and can speak to your academic and personal qualities. It is important to choose recommenders who can provide specific examples of your strengths and accomplishments. This can include professors, research advisors, supervisors, or mentors. Make sure that they are competent in communicating your attributes in a way that showcases your entire personality.
It is also important to consider the reputation and credibility of your recommenders. A letter of recommendation from a well-respected and established professional in your field can carry significant weight in the admissions process.
Providing Guidance to Your Recommenders
Important guidelines regarding what to write in the letter or the formatting should be communicated to your recommenders to ensure that they stay relevant and persuasive. You should provide your recommenders with a clear understanding of the purpose of the letter and what you hope to achieve with it. This can include highlighting specific skills or experiences that you want the letter to emphasize.
It can also be helpful to provide your recommenders with a copy of your resume or CV, as well as any other relevant materials that can help them write a more comprehensive and effective letter.
Ensuring Timely Submission of Letters
Submit your letters of recommendation as early as possible to allow your recommenders adequate time to complete their documents thoughtfully before the deadline. It is important to follow up with your recommenders to ensure that they have submitted their letters on time. You can also provide them with a thank-you note or small gift to express your gratitude for their support.
Remember that letters of recommendation can be a powerful tool in your application process. Choose your recommenders carefully, provide them with clear guidance, and ensure that they submit their letters on time. With these strategies, you can maximize your chances of success and stand out as a strong candidate for medical school.
Conclusion
Knowing how to ace your Harvard secondaries is crucial for pre-med students who desire to gain admission to one of the most prestigious medical institutions in the world. Through careful preparation, planning, and attention to detail, you can complete a successful application, demonstrating your passion for medicine and readiness for a career in the field.
How AdmissionSight can help you with college admissions
AdmissionSight is a college consulting firm that provides personalized assistance to students throughout the college admissions process. Here are some ways that AdmissionSight can help you:
Admissions strategy: AdmissionSight can help you develop a strategic plan for your college application process. Our professional consultants can assist with identifying schools that are a good fit for your academic, extracurricular, and personal goals and help you plan and prioritize your application strategy.
Application review: AdmissionSight can review your application and provide feedback on how to improve it. We can offer suggestions on how to make your application stand out and highlight your strengths and unique qualities.
Essay coaching: AdmissionSight can help you craft compelling essays that showcase your personality, goals, and achievements. We can guide you through the essay writing process and provide feedback on your drafts to help you refine your writing.
Interview preparation: AdmissionSight can provide interview coaching to help you feel confident and prepared for your college interviews. Our experts can offer tips on how to present yourself professionally and how to answer common interview questions.
Extracurricular planning: AdmissionSight can help you plan and develop your extracurricular activities to make them more impactful and meaningful. We can suggest activities that align with your interests and goals and provide guidance on how to demonstrate your leadership and initiative.
Overall, AdmissionSight can provide valuable guidance and support throughout the college admissions process to help you maximize your chances of getting accepted into the college of your choice.
With a high success rate of over 75%, we have built a strong network in the past decade. Book an initial consultation today, free of charge!