Acing Your College Application Essay
A college application essay can make or break your chances of being admitted to your dream school. It is a personal statement that allows you to showcase your unique qualities, experiences, and aspirations to the admissions committee.
With a well-written essay for a college application, you can differentiate yourself from other applicants and demonstrate why you would be a great fit for the university. Whether you're just starting to think about writing your essay or are in the final stages of revising it, it's important to approach this task with care and thoughtfulness.
What is a college application essay?
What exactly is an application essay for college? You have most likely composed a good number of essays. The abilities you have developed by writing those essays can benefit you when it comes to writing your essay for the college application. Nevertheless, there are several key differences.
The essay you write for your college application gives admissions officers a chance to become more familiar with you and gain a deeper understanding of your personality, environment, and circumstances.
Some colleges do not require you to submit an essay with your application, while other institutions demand that you do so. Make sure that you look into the prerequisites for admission to the institution.
You can personalize your college applications in ways beyond your grades and test scores through the use of the essay.
What do you write for a college essay?
What exactly do you put in a college essay? Universities consider several factors when determining who will be allowed to enroll in their programs. These factors include the applicant's high school grades, extracurricular activities, and ACT and SAT scores.
But in recent years, many universities have stopped considering students' test scores.
"Test-blind" admission procedures, in which other aspects of a student's application are given more consideration than the results of standardized tests, are becoming increasingly popular as an alternative. Those who don't have the means or access to testing and students who suffer from test anxiety are considered to benefit more from this shift in policy.
So, what exactly does all of this entail for you?
Simply put, a college application essay, which is usually a prerequisite for any college application, is more significant than ever.
An admissions committee at a college or university reads hundreds of applications every year, and the essay you submit is your only chance to present yourself to that committee. This is your opportunity to distinguish yourself as an individual deserving of a place in that school.
A thoughtfully written essay that reflects who you are and what you believe can go a long way toward setting your application apart from the plethora of other forgettable applications that admissions officers view. Indeed, officers may rely on them even more since that many institutions no longer evaluate test scores when making admissions decisions.
In what follows, we'll go over a few different approaches that you can utilize to make your essay stand out from the crowd.
Be authentic
You should prioritize choosing a subject or perspective that is congruent with the real you more than any other factor in your decision-making process. When a writer is not genuine, readers can perceive it.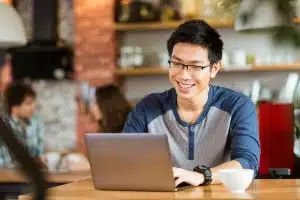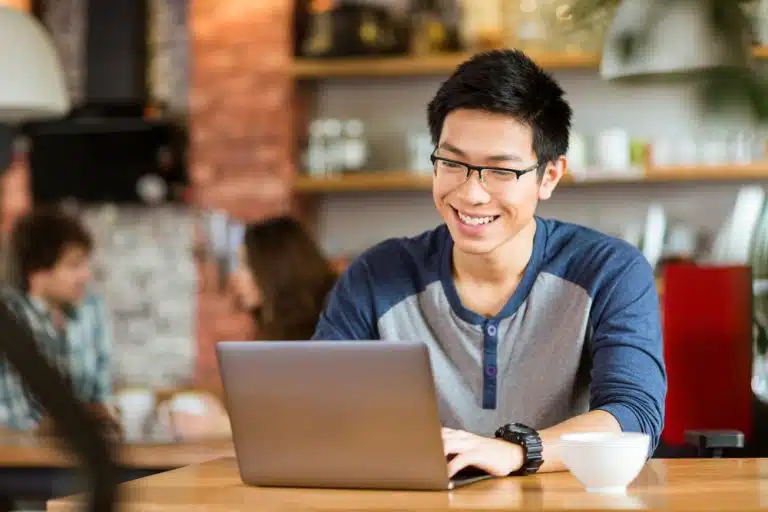 Make use of your own voice, sense of humor, and a natural manner of speaking when you are communicating with others. Make sure that any topic you decide to go with is something that is actually significant to you and not something that you've picked out solely to impress other people.
Grab the reader from the start
You will be up against many other applicants for an admissions officer's attention.
For this reason, you should begin your essay with a sentence or paragraph that quickly captures the reader's interest. This might be a provocative statement, a phrase that makes you think, a question you ask, or a situation you describe.
Focus on deeper themes
Some writers believe that by stuffing a college application essay full of facts, figures, and descriptions of activities, such as successes in sports or accounts of volunteer work, they will be able to impress the committee reading it. However, that is not the idea at all.
The individuals in charge of college admissions are curious to learn more about who you are and what motivates you to do things.
They are interested in learning the story behind how you arrived at this point in your life. They want to read about the insights you may have gained from overcoming challenges and your accomplishments.
Show, don't tell
Remember that showing, rather than telling, should be your primary focus as you develop further whatever topic you've chosen to investigate in your essay.
The most interesting writing doesn't just list a person's achievements and activities. Rather, it "shows" what happened by describing specific settings and relating personal experiences.
Try doing something different
Consider addressing the topic you are writing about from a completely different angle if you want your essay to stand out from the crowd. What if, instead of writing about the things you've accomplished, as many other students might choose to do, you wrote an essay about everything you've learned from failing at things?
What is the most important part of a college essay?
What is the most important part of a college essay? The most important part is the message that the essay is trying to convey. This includes the writer's unique perspective, experiences, and qualifications.
The essay should demonstrate strong writing skills, critical thinking, and creativity, and should be tailored to the specific requirements and prompts of the college or university to which it is being submitted. Additionally, the content should be well-structured and engaging, making a clear and compelling argument for the writer's admission.
What makes a good college application essay?
What elements should be included in a strong application essay for college? The average length of an essay for a college application is about 500 words, and the quality of those words can determine whether or not the applicant gets accepted.
You will spend many days conducting research and preparing your essay, but the admissions officers will only have a few minutes to read it, so you need to find a way to grab their interest quickly.
1. Read the instructions carefully.
If you don't follow the instructions for the application essay, the admissions officer may conclude that you won't be able to follow the requirements of the university's program either. You should be able to structure your contribution by adhering to the criteria, which include setting restrictions on the number of pages and words you can use.
As soon as you've given the directions a few passes and gathered all of your notes, you can begin constructing an outline for your essay to help you organize your thoughts and decide what kind of point you want to make. At this point, you are prepared to start writing your first draft.
2. Start with a compelling introduction.
Great writing is difficult to accomplish, but it's not impossible if you do it correctly. If you want to capture the attention of any reader, all you need to do is make a strong opening statement, as any journalist will tell you.
Because the admissions officials will only spend a short amount of time examining your essay, you need to begin with a vibrant paragraph that will keep them interested in what you have to say.
The reader needs to clearly understand the purpose of your college application essay after reading the introduction, as well as have their interest grabbed.
3. Use your inner voice.
Because universities seek originality and quality of thought, you shouldn't try to mold your essay around terms or concepts that have been used by many others before. Rather, you should base it on your real opinions.
The application essay is your chance to demonstrate to an admissions officer that you are committed to the program of your choice and knowledgeable about the relevant material.
4. Avoid clichés.
Keep in mind that thousands of other students are applying to the university you want to attend and that you need to differentiate yourself to stand out. You should reread your essay, erase any sentences that come across as overused, and make an effort to develop a unique perspective.
5. Give good examples to support your ideas.
This indicates that if you wish to explain an idea, you should not simply mention a fact; instead, you should give particular facts and instances to expand your thoughts. You can accomplish this by providing instances from your personal experiences and writing about the things that actually motivate you and the process through which you created a certain belief.
6. Stick to a clear essay plan.
Because you will have a limited number of words to work with, the key is to avoid attempting to cover everything in your essay. Make a plan before you start writing, divide your essay into three sections (the introduction, the body, and the conclusion), and decide on the most important points you want to communicate before you start writing.
7. Ask someone to proofread your work.
If you want to develop a superb college application essay, you will most likely read it multiple times to ensure that it is free of typos, spelling, and punctuation mistakes. However, after a while, you might find that you need a new point of view. It is in your best interest to find someone who hasn't seen it yet and ask them to look at it, as they are more likely to spot errors than you are.
Writing a successful college admission essay requires strong writing skills, creativity, and the ability to effectively communicate one's unique perspective, experiences, and qualifications. With careful attention to these elements, a well-crafted college admissions essay can make a strong case for a student's admission to their chosen institution.
Here at AdmissionSight, we have a team of experts who specialize in helping students choose the right university. We can help you navigate the admission process, answer any questions, and provide valuable guidance to help you make the best decision for your future. So, why wait? Book your consultation today and take the first step towards reaching your academic goals!