Am I Good Enough for MIT?
For students with the highest aspirations when it comes to which undergraduate program they want to attend, the Massachusetts Institute of Technology – more commonly referred to as MIT – is considered one of the most prestigious destinations in the world.
Without a doubt, MIT is often at the forefront of some of the world's most important and advanced research in a wide array of many different fields. For that reason, there are tens of thousands of students that ask themselves each year, "Am I good enough for MIT?"
While it is impossible for anyone to answer that question for sure until they go through the process of actually applying to the school, there are good measuring poles and benchmarks that students can learn about in order to give themselves a better idea of their chances of getting into MIT.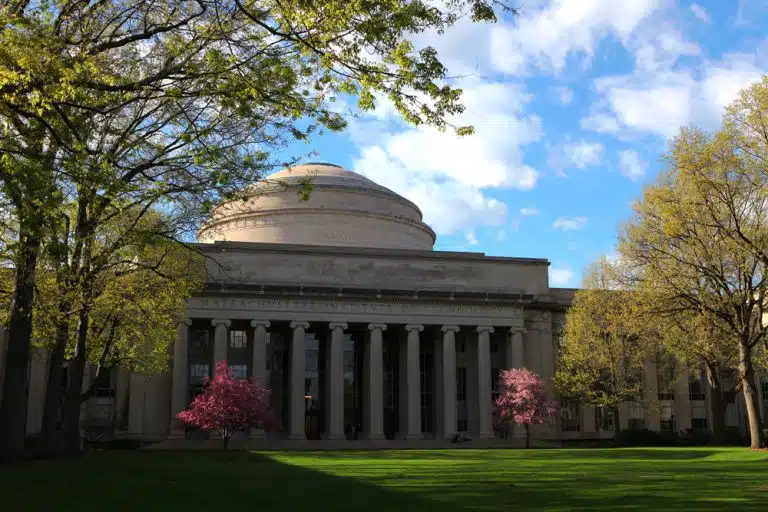 At AdmissionSight, we know that one of the most important tools that any high school student with dreams and aspirations of attending schools like MI, Harvard and Stanford can wield is knowledge.
Knowing what kinds of students a school targets, knowing what to expect out of the entire admissions process, and knowing what your overall chances of getting into MIT are based on your high school grade point average, standardized test scores and more is really important.
So, if you are asking yourself, "Am I good enough for MIT?" and want to learn about what you can do to improve your chances of getting into MIT, then you have absolutely come to the right place.
Let's break all of the important considerations and factors down together so that you can go into the application process with clear eyes and a lot of confidence.
Let's get started!
MIT's admission requirements
When it comes to admissions requirements, there are a lot of different and important factors that go into that umbrella term. We will go over all of the key considerations together so that you can be prepared.
First off, it is important to keep in mind that there are no academic requirements in terms of what classes students must enroll in and take during their high school years.
After all, MIT is aware of the fact that the vast majority of high school students are essentially at the mercy of the school that they go to in terms of what kinds of courses that they are able to take. MIT is not looking to punish students who are unable to take certain courses or advanced classes because their school does not offer them.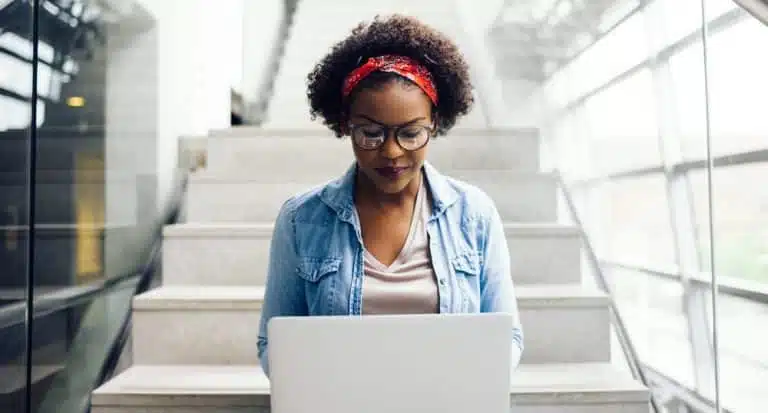 However, there are definitely classes that students can take in high school in order to prove that they have what it takes to succeed at MIT. A strong academic foundation in high school is going to help convince admissions officers at MIT that a high school applicant is ready for the rigors and demands that come with the highly advanced MIT curriculum. Here are some courses to highlight as a high schooler if you are looking to improve your chances of getting into MIT:
One year of high school physics
One year of high school chemistry
One year of high school biology
Math, through calculus
Two years of a foreign language
Four years of English
Two years of history and/or social sciences
On top of this important list, it is also very important that all high school students interested in going to MIT – or any top university or college for that matter – knows that one crucial aspect of improving their chances of getting in is to take as many advanced courses as possible. That means taking honors, AP or IB courses in as many core subjects and courses as possible.
The reason for this is quite simple. Admissions officers want to know that they are granting admissions to students who can handle the demanding and difficult courses at these top schools.
Not only will students be going against some of the brightest and most determined students in the world, but they will also be taught by faculty and professors that expect the most out of their students.
The last thing admissions officers want to do is set a young student up for failure. A good barometer of whether or not a student will be able to deal with the curriculum at a school like MIT is the kinds of classes that they took in high school. So start enrolling in advanced courses early and often, focusing primarily on classes that are in subjects that you are either naturally gifted at or have a pronounced passion for. That will set you up best for success!
MIT average grade point average and standardized test scores
There is no required MIT threshold that a high school student has to meet in order to be considered at MIT. But the answer to the question, "Am I good enough for MIT?" can partially be answered by your grade point average.
Without a doubt, a student's grade point average is still considered to be the most important factor when it comes to any student's ability to get into a school like MIT. And while your GPA alone will not get you into a top school – no matter how impressive it is – your GPA can certainly keep you out of school.
These days, the average weighted GPA for high schoolers that get into MIT is a 4.17. The average unweighted GPA is a 4.0 GPA. That should give you a pretty good idea of the kinds of students that end up getting into the school.
MIT is considered one of the most selective and competitive schools in the world, so it should not come as much of a shock that the school typically is only accepting students who are essentially able to maintain straight A's throughout high school.
Beyond just a student's grade point average, another really important academic benchmark that students should be keeping in mind are the two standardized tests that are accepted as part of the college application process. Those two tests are the SAT and the ACT.
At MIT, the average scores are incredibly high. For the SAT, the average score is a 1535 out of the perfect score of 1600. It is one of the highest SAT average scores that AdmissionSight has seen across the entire United States.
Given the incredibly high SAT average, it shouldn't come as much of a surprise that the ACT average score at MIT is similarly remarkable. That score is a 35 out of the perfect score of 36. These are higher averages than you will find at Harvard, Stanford, Yale, Princeton, University of Chicago and more.
It's a good indication of just how prestigious and challenging MIT is to get into!
With that being said, when discussing standardized tests these days, it is important to mention that there have been some really big changes when it comes to their role in the undergraduate application process. In fact, there are many students who are applying to top schools these days without taking standardized tests at all.
As a result of the ongoing COVID-19 pandemic, many schools – including MIT – have adopted a test-optional policy. That means that they will consider scores if a student sends them in, but will not penalize a student for not sending in scores for either the SAT or ACT.
Schools are doing this because they are making it clear that they prioritize potential applicants' health and safety far more than they value standardized test scores. Here is what MIT has to say about their current standardized test policy:
We will not require the SAT or the ACT from first-year applicants applying in fall 2021, or transfer applicants applying in either fall 2021 or spring 2022.
Students who have already taken the SAT/ACT, or who can find a forthcoming opportunity to do so safely are encouraged to submit their scores with the understanding that they help us more accurately evaluate their preparedness for MIT.⁠
Despite the limitations of these exams, our research shows that considering performance on the SAT/ACT substantially improves our ability to predict subsequent student success at MIT. When we have SAT/ACT scores for a student, we can more confidently assess their preparation; when we don't, we have to look (even) harder at other factors, such as those listed in the next bullet point.
Students who have not already taken the SAT/ACT, and cannot find a forthcoming opportunity to do so safely are discouraged from taking the test, in order to protect their personal health, as well as the health of their family and community. We will not make any negative presumptions regarding academic preparation based solely on the absence of SAT/ACT scores, but will instead make the best, most informed decision we can by rigorously assessing other academic aspects of their application (such as grades, coursework, and other examinations).⁠
Despite the test-optional policy, there is little doubt that safely taking either the SAT or ACT and sending in a score can absolutely help a student's chances of getting into MIT.
After all, the school's admissions officers have the tough job of accepting the students that they believe are most fit to succeed and thrive once accepted to MIT. A very high SAT or ACT score – especially when the majority of students are not sending scores in with their applications – could end up playing a major role in helping you make your case.
What we know about MIT's "ideal" student
For a lot of students that are looking to get into top schools such as MIT, is what the school itself looks for in its ideal students.
As a matter of fact, to help students in that endeavor, MIT actually makes it pretty clear what they look for in every application cycle. So what are the things that MIT looks for in each and every student that applies? Take a look below.
MIT looks for students aligned with the school's mission
When it comes to students that would be a good fit at MIT, admissions officers look for students who are aligned with the school's mission of making the world a better place.
This does not mean that students need to be well on their way to curing illnesses or solving for climate change, but admissions officers definitely want to see students with lofty goals set towards the future and making the world a better place.
MIT looks for students with a collaborative and cooperative spirit
Another crucial characteristic that the school looks for in its "ideal" students is the ability and desire for student applicants to be collaborative and cooperative both inside and outside of the classroom. In truth, schools are always looking for students who are not just going to be committed members of the community within the classroom, but across campus.
On top of that, many of the most popular classes at MIT are meant to be worked on in groups. On top of that, cross-department labs are a very common thing at MIT.
While students who prefer to work alone are quite common, there is no doubt that MIT will likely favor students who have shown the ability and desire to work with their fellow classmates to achieve shared goals.
MIT looks for natural leadership who take initiative and aren't afraid to take risks
There is a reason why so many men and women who once studied at MIT end up becoming global leaders in their respective fields. The students that are accepted to MIT often show clear signs that they are natural born leaders who love to take initiative and are not afraid to take risks if it means that they will be able to learn new things, accomplish goals and more.
Students can show that they are cut from this cloth through their actions in the classroom and extracurriculars in high school, but they can also discuss their desire to lead and take initiative in their personal essays as well!
MIT looks for students who are creative within their fields
As MIT is seen as one of the world's leaders when it comes to all things STEM (science, technology, engineering and math), the school may not be naturally connected to what most people think of as "creative." However, if you are a student interested in STEM subjects and looking to attend MIT, you likely already know how much creativity can exist within the worlds of math, science, engineering and more.
On top of that, MIT highly values creativity and learning within the classroom. The school makes a point to have its students apply theoretical learned knowledge to real-world issues, problems and solutions.
In fact, the school's official motto is "Mens et Manus" which means "Mind and Hand." In other words, students who apply to MIT shouldn't just enjoy thinking but also doing!
MIT looks for students who know the importance of balance
Finally, MIT is not looking for students who are going to commit their entire lives to the classroom and their work. They want to find students who have many passions and want to make sure that those students know who and why they should be giving themselves the freedom and time to pursue everything that they care about.
MIT is not a place ALL about hard work. In order to be truly successful here, students are expected to find ways to make use of their time out of the classroom other than just studying and preparing for their next exams.
A great way to prove that you are that kind of student is by talking about your extracurriculars that you took part in during high school to show that you know how to work hard and play hard!
How to improve your chances of getting into MIT
To wrap this up, we thought that it would be wise to break down three key things that any high school student can do to improve their chances of getting into MIT. All three components deal specifically with the application process!
Apply via non-binding Early Action: One great way to boost your chances of getting into MIT is to apply via Early Action. Early Action requires that students send in their applications quite a bit earlier than the regular admissions deadline, but does typically come with a higher acceptance rate than regular admissions does.
Gather fantastic letters of recommendation: Every student applying to MIT needs to send in two letters of recommendation from two different teachers at their high school. To earn the best letters possible, make sure to ask teachers whom you have formed strong and positive relationships with. Also make sure to ask them to write your letter early enough to make sure that they have the time and energy to craft something truly special.
Craft unique personal essays: Of course, the personal essay section of the MIT application is important. Make sure that when you are writing your application essays to focus on your core beliefs and unique POV. Admissions officers are looking for special and unique students, and your personal essays will be very instrumental in providing that!
Will you get into MIT?
It is impossible to know whether or not you will get into MIT until you complete your application. One thing that can be known, however, is that working with AdmissionSight will improve your chances! After all, 75 percent of the students that we work with end up getting into an Ivy League school or a top-10 program elsewhere in the United States. Yes, that includes MIT.
If you are curious about learning about how AdmissionSight can improve your chances of getting into your dream school, contact us today for a free consultation.