Amherst vs UPenn: Which University Is Right for You?
Choosing the right university is a crucial decision in any student's academic journey. As such, it requires careful consideration and research. In this article, we will compare Amherst College vs the University of Pennsylvania (UPenn), two highly respected institutions with unique strengths and characteristics. By the end of this article, you will have a better understanding of which university may be the right fit for you.
Introduction: Understanding the Importance of Choosing the Right University
Before diving into the specific features of Amherst and UPenn, let's consider why choosing the right university is so important. Attending a university is a significant investment of time, money, and energy. By selecting the right institution, you can maximize your opportunities for academic and personal growth, enhance your career prospects, and lay a strong foundation for your future.
Furthermore, choosing the right university can also have a significant impact on your social and cultural experiences. The university you attend can shape your worldview, introduce you to new perspectives and ideas, and provide opportunities to engage with diverse communities. It can also offer a range of extracurricular activities, clubs, and organizations that can help you develop new skills, make lifelong friends, and create lasting memories.
Overview of Amherst College and University of Pennsylvania: Their Histories and Missions
Amherst College is a private liberal arts college located in Amherst, Massachusetts. Founded in 1821, the college has a rich history of academic excellence, diversity, and social responsibility. With an undergraduate enrollment of around 1,800, Amherst provides a close-knit academic community with ample opportunities for research, mentorship, and experiential learning.
On the other hand, the University of Pennsylvania is a private Ivy League research university located in Philadelphia, Pennsylvania. Founded in 1740, UPenn has a long tradition of scholarship, innovation, and entrepreneurship. With a student population of over 26,000 across undergraduate, graduate, and professional programs, UPenn offers a vibrant and dynamic campus culture with a wide range of academic and extracurricular opportunities.
Despite their differences in size and focus, both Amherst College and the University of Pennsylvania share a commitment to providing their students with a well-rounded education that prepares them for success in their chosen fields. Both institutions emphasize the importance of critical thinking, creativity, and collaboration, and offer a range of programs and resources to support students in achieving their academic and personal goals. Whether you are interested in pursuing a career in the arts, sciences, or humanities, or are simply looking for a challenging and rewarding educational experience, Amherst College and UPenn are both excellent choices for students who are passionate about learning and making a difference in the world.
Amherst vs UPenn: Student Life
One of the most significant factors in choosing a university is campus culture and student life. Amherst has a highly residential campus, with almost all undergraduates living on campus for all four years. This setup fosters a close-knit community where students can build meaningful relationships and engage in a wide range of academic and extracurricular activities. Amherst's small size also means that it can offer personalized attention from professors and advisors, as well as a close-knit alumni network.
UPenn, on the other hand, offers a more diverse campus culture, with a larger and more varied student body and a wide range of extracurricular activities. With over 450 student-led organizations, UPenn provides ample opportunities for students to pursue their interests, whether in sports, music, cultural exchange, or community service. UPenn's size also allows for greater access to resources, such as research centers, libraries, and career services.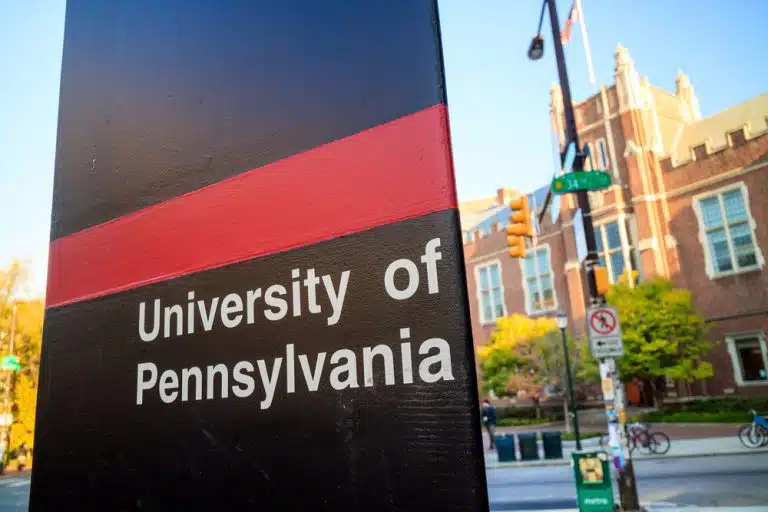 Another important aspect of student life to consider is the social scene. At Amherst, the social scene is centered around campus events and activities, such as sports games, concerts, and theater performances. The college also has a strong tradition of student-run parties and events, which are often held in the dorms or in designated social spaces on campus. UPenn, on the other hand, is located in the heart of Philadelphia, which offers a vibrant and diverse social scene beyond the campus. Students can explore the city's restaurants, museums, and nightlife, as well as attend events and concerts in the surrounding area. This provides a unique opportunity for students to engage with the broader community and gain real-world experience outside of the classroom.
Amherst vs UPenn: Academic Programs
Another critical factor in choosing a university is academic programs and faculty expertise. Amherst is widely known for its strong liberal arts curriculum, which requires students to take a broad range of courses across multiple disciplines. This approach fosters critical thinking, analytical skills, and a well-rounded education. Amherst also offers a wide range of research opportunities, with funding and mentorship available for students pursuing independent research projects.
UPenn, on the other hand, offers a more specialized and rigorous academic environment, with world-renowned programs in fields such as business, law, medicine, engineering, and more. UPenn provides ample opportunities for interdisciplinary research and collaboration, with centers and institutes focused on areas such as public policy, innovation, and social impact. UPenn's faculty is also among the most respected and accomplished in the world, with numerous Nobel laureates, MacArthur fellows, and other prestigious awards among its ranks.
Additionally, both universities offer a variety of extracurricular activities and clubs that allow students to explore their interests and passions outside of the classroom. Amherst has a strong focus on community service and social justice, with many student-led organizations dedicated to making a positive impact on the world. UPenn, on the other hand, has a vibrant arts scene, with opportunities to participate in theater, music, and visual arts productions. Both universities also have strong athletic programs, with a range of varsity and club sports available for students to participate in.
Examining Admission Requirements: Standardized Test Scores, GPA, and Application Process
Of course, the decision to attend a university ultimately depends on whether you are admitted or not. Both Amherst and UPenn have highly selective admissions processes that take into account a range of factors, including grades, test scores, extracurricular activities, essays, and more. Amherst, with an acceptance rate of around 12%, places a strong emphasis on character, intellectual curiosity, and diversity in its admissions process. UPenn, with an acceptance rate of around 8%, places a premium on innovation, leadership, and service in its admissions process.
Aside from the factors mentioned above, both universities also consider other aspects of an applicant's profile. For instance, Amherst takes into account an applicant's socioeconomic background, while UPenn considers an applicant's potential to contribute to the university's community. Additionally, both universities offer need-blind admissions, which means that an applicant's financial situation does not affect their chances of being admitted.
It is also worth noting that both universities have different application deadlines. Amherst has an Early Decision deadline of November 1st and a Regular Decision deadline of January 1st. UPenn, on the other hand, has a Regular Decision deadline of January 5th and offers an Early Decision option with a deadline of November 1st. It is important to keep these deadlines in mind when applying to either university.
Amherst vs UPenn: Financial Aid Options
One of the most significant barriers to attending a university is the cost. Fortunately, both Amherst and UPenn offer generous financial aid packages to eligible students. Amherst's financial aid program is need-blind, meaning that students are admitted regardless of their financial situation, and then their financial need is fully met through grants, scholarships, and work-study programs. UPenn offers a similar program, with financial aid packages that include grants, scholarships, loans, and work-study, and a commitment to meeting the full demonstrated need of all admitted students.
It is important to note that scholarships and grants do not need to be repaid, while loans do. Therefore, it is recommended that students exhaust all scholarship and grant options before considering loans. Additionally, both Amherst and UPenn offer merit-based scholarships, which are awarded based on academic achievement, leadership, and other criteria.
Students should also be aware of the deadlines for financial aid applications at each school. Amherst's deadline for regular decision applicants is February 15th, while UPenn's deadline is February 1st. It is important to submit all required documents by the deadline to ensure consideration for financial aid.
Amherst vs UPenn: Career Outcomes
Ultimately, attending a university should lead to enhanced career prospects and success. Amherst and UPenn both have excellent career outcomes, with strong job placement rates, extensive alumni networks, and ample professional development resources. Amherst's graduates are highly sought after by employers and elite graduate programs, with over 60% of alumni pursuing advanced degrees within five years of graduation. UPenn's graduates have similarly impressive outcomes, with a strong presence in industries such as finance, technology, and healthcare.
In addition to job placement rates, alumni networks, and professional development resources, another important factor to consider when evaluating career outcomes is the starting salaries of graduates. According to recent data, the median starting salary for Amherst graduates is $60,000, while UPenn graduates have a median starting salary of $70,000.
Furthermore, both universities offer unique opportunities for students to gain practical experience and build their resumes. Amherst has a robust internship program, with over 90% of students participating in at least one internship during their time at the university. UPenn, on the other hand, has a strong emphasis on entrepreneurship and innovation, with resources such as the Pennovation Center and the Weiss Tech House available to students interested in starting their own businesses.
Amherst vs UPenn: Location, Size, Diversity, and More
As with any decision, there are pros and cons to attending each institution. Amherst's main campus is located in the quaint town of Amherst, which offers a picturesque New England setting and ample opportunities for outdoor activities and cultural events. However, the town is relatively small, and students may feel limited in their social and cultural experiences as a result. UPenn's location in Philadelphia places it in the heart of one of the country's most vibrant and diverse cities, offering endless opportunities for internships, networking, and exposure to different cultures. However, the size of the university may be overwhelming for some students, and the urban environment may not be for everyone.
Another factor to consider when choosing between these institutions is the diversity of the student body. Amherst College has a strong commitment to diversity and inclusion, with a student body that is made up of 45% students of color and 14% international students. This creates a rich and varied community, where students can learn from each other's experiences and perspectives. UPenn also has a diverse student body, with 47% of students identifying as students of color and 13% as international students. However, the size of the university may make it more difficult for students to connect with others from different backgrounds, and some students may feel more comfortable in a smaller, more intimate environment.
Amherst vs UPenn: Insights from Current Students and Alumni
To get a more personal sense of the student experience at each institution, we spoke to current students and alumni. Amherst students and alumni praised the college's tight-knit community, close relationships with professors, and diverse and intellectually curious student body. UPenn students and alumni highlighted the university's strong academic programs, innovative research opportunities, and vibrant campus culture. In the end, the decision of which university to attend may come down to personal preferences and priorities, and hearing from those who have already gone through the process can provide valuable insights.
One Amherst alumna we spoke to emphasized the college's commitment to social justice and activism. She noted that many students were involved in community service and advocacy work, and that the college provided ample opportunities for students to engage in these activities. Similarly, a UPenn student we spoke to highlighted the university's strong emphasis on entrepreneurship and innovation. He noted that there were many resources available to students interested in starting their own businesses, and that the university had a thriving startup culture.
Another aspect of the student experience at both institutions that was frequently mentioned by our interviewees was the importance of extracurricular activities. Amherst students and alumni noted that there were many clubs and organizations on campus, ranging from sports teams to cultural groups to political organizations. UPenn students and alumni similarly emphasized the importance of getting involved outside of the classroom, noting that there were many opportunities to pursue interests and passions through extracurricular activities.
Conclusion: Making the Right Decision for Your Future
Choosing the right university is a complex and personal decision that depends on multiple factors. In this article, we have compared Amherst College and the University of Pennsylvania in areas such as student life, academic programs, admissions, financial aid, career outcomes, and more. We have also provided insights from current students and alumni to give you a better sense of the student experience at each institution. Ultimately, the decision of which university to attend should be based on careful consideration of your personal goals, strengths, and interests, and an understanding of how each institution can help you achieve them. Good luck!
It is important to remember that the decision of which university to attend is not just about the next four years, but also about your future career and personal growth. Consider the resources and opportunities each university offers, such as internships, research opportunities, and extracurricular activities. Additionally, think about the location and community of each institution, as this can greatly impact your overall experience. Take the time to visit each campus, talk to current students and faculty, and ask questions to ensure that you are making the best decision for your future. Remember, the university you choose will shape your academic and personal journey, so choose wisely.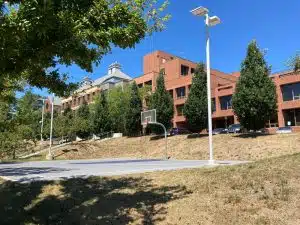 How AdmissionSight Can Help You With College Admissions
AdmissionSight is a college consulting firm that provides personalized assistance to students throughout the college admissions process. Here are some ways that AdmissionSight can help you:
Admissions strategy: AdmissionSight can help you develop a strategic plan for your college application process. Our professional consultants can assist with identifying schools that are a good fit for your academic, extracurricular, and personal goals and help you plan and prioritize your application strategy.
Application review: AdmissionSight can review your application and provide feedback on how to improve it. We can offer suggestions on making your application stand out and highlighting your strengths and unique qualities.
Essay coaching: AdmissionSight can help you craft compelling essays that showcase your personality, goals, and achievements. We can guide you through the essay writing process and provide feedback on your drafts to help you refine your writing.
Interview preparation: AdmissionSight can provide interview coaching to help you feel confident and prepared for college interviews. Our experts can offer tips on how to present yourself professionally and how to answer common interview questions.
Extracurricular planning: AdmissionSight can help you plan and develop your extracurricular activities to make them more impactful and meaningful. We can suggest activities that align with your interests and goals and provide guidance on demonstrating your leadership and initiative.
Overall, AdmissionSight can provide valuable guidance and support throughout the college admissions process to help you maximize your chances of getting accepted into the college of your choice.
With a high success rate of over 75%, we have built a strong network in the past decade. Book an initial consultation today, free of charge!