An In-Depth Look at Columbia's Ranking: What Sets It Apart from the Rest?
Columbia's ranking has long been a subject of interest for prospective students, educators, and academic enthusiasts alike. As a prestigious Ivy League institution nestled in the bustling metropolis of New York City, Columbia University has consistently ranked among the top universities worldwide.
With a rich history dating back to 1754 and a myriad of distinguished alumni, it is no wonder that the institution has earned its place in the upper echelon of academia. This blog post will delve deeper into the factors that contribute to Columbia's ranking and explore what makes it stand out from the rest.
Given the myriad of factors that contribute to Columbia's ranking, it is important to take a holistic approach in evaluating its performance. This includes considering the university's global and national rankings, notable alumni, cutting-edge research, exceptional academic programs, vibrant campus life, and commitment to diversity and inclusion. By examining each of these elements, we can gain a comprehensive understanding of what sets Columbia University apart and enables it to maintain its high-ranking position in the competitive world of higher education.
Overview of Columbia University
Columbia, formally known as Columbia University in the City of New York, is a distinguished private research university and a member of the esteemed Ivy League. Founded in 1754 as King's College by the royal charter of King George II of England, it is the oldest institution of higher learning in the state of New York and the fifth oldest in the United States.
Located in the bustling neighborhood of Morningside Heights in Manhattan, the university has become synonymous with academic excellence, innovation, and a commitment to addressing global challenges.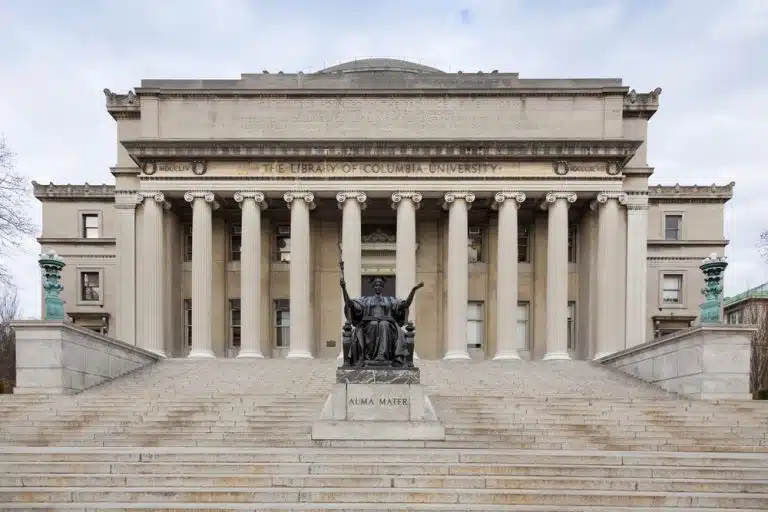 Columbia University comprises three undergraduate schools: Columbia College, the Fu Foundation School of Engineering and Applied Science, and the School of General Studies. It also hosts numerous graduate and professional schools, including the highly regarded Columbia Business School, Columbia Law School, and Columbia Journalism School, among others. The university's renowned Core Curriculum, a distinctive feature of its undergraduate education, exposes students to a comprehensive liberal arts foundation that fosters critical thinking and intellectual curiosity.
The institution has produced a wealth of notable alumni and faculty members, boasting more than 100 Nobel laureates, U.S. presidents, Supreme Court Justices, and Pulitzer Prize winners among its ranks. Prominent figures like Alexander Hamilton, Franklin D. Roosevelt, Barack Obama, Ruth Bader Ginsburg, and Warren Buffett have all walked the halls of this esteemed institution.
Columbia University is a leader in cutting-edge research, with a strong focus on interdisciplinary collaboration to address complex global issues such as climate change, public health, and social justice. Its state-of-the-art research facilities, like the Jerome L. Greene Science Center and the Lamont-Doherty Earth Observatory, attract world-class faculty and students, fueling innovation and discovery.
Furthermore, the university takes pride in its diverse and inclusive campus community, with students hailing from over 150 countries. Its commitment to socioeconomic diversity is evident in the significant financial aid packages it offers to ensure accessibility for students from all backgrounds.
In all, Columbia University is a prestigious academic institution that stands out due to its rich history, commitment to academic excellence, exceptional faculty, groundbreaking research, and dedication to fostering a diverse and inclusive environment. As a result, Columbia's ranking is consistently among the top universities in both national and global rankings, solidifying its status as an elite institution of higher education.
What is the Ranking of Columbia University?
What is the ranking of Columbia University? The ranking of Columbia University is consistently impressive, with the institution regularly placing among the top universities in various global and national rankings. These rankings take into account multiple factors, including academic reputation, faculty credentials, research output, student selectivity, and financial resources, among others
U.S. News & World Report
According to the U.S. News & World Report's 2022-2023 Best National Universities Rankings, Columbia University ranked 18 in the United States, tying with the University of Notre Dame. Although far from its top spot from previous years, this placement signifies Columbia's commitment to providing world-class education, as well as the university's excellence in research, faculty credentials, and student achievements.
The U.S. News & World Report ranking methodology takes several factors into account, including graduation and retention rates, faculty resources, academic reputation, student selectivity, financial resources, graduation rate performance, and alumni giving rate. Columbia's performance in these areas has led to its prominent standing among other top-tier institutions in the nation.
In addition to its overall national ranking, Columbia University is highly regarded in specific categories. For instance, it is ranked 16 in Best Undergraduate Engineering Programs. Furthermore, Columbia's individual schools and programs, such as the Columbia Business School, Columbia Law School, and Columbia Journalism School, consistently rank among the best in the country, further contributing to the university's esteemed reputation.
Times Higher Education World University Rankings
The Times Higher Education (THE) World University Rankings is an annual publication that ranks universities worldwide, based on a comprehensive and balanced set of performance indicators. In the 2023 edition of the rankings, Columbia University secured the 11th position globally, and 16th US College Rankings in 2022 reflecting its strong commitment to academic excellence, innovative research, and a diverse intellectual community.
The World University Rankings uses 13 key performance indicators grouped into five categories to evaluate universities: Teaching (30%), Research (30%), Citations (30%), International Outlook (7.5%), and Industry Income (2.5%). Each category assesses various aspects of a university's performance.
Teaching includes the learning environment and reputation survey, while Research takes into account the institution's research volume, income, and reputation. Citations measure research influence by capturing the average number of times a university's published work is cited by scholars globally. International Outlook assesses the university's ability to attract international students and staff, as well as its global collaborations. Industry Income evaluates the institution's ability to support the industry with innovations, inventions, and consultancy.
Columbia University's high ranking in The World University Rankings demonstrates its well-rounded excellence in these areas. It particularly excels in research, which is reflected in the significant research output, citation impact, and considerable research funding it attracts. The university's dedication to teaching, interdisciplinary collaboration, and engagement with industry partners further contributes to its impressive standing in the global academic landscape.
QS World University Rankings
The QS World University Rankings is a highly regarded annual publication that ranks universities globally based on a range of carefully chosen performance indicators. In the 2023 edition of the rankings, Columbia University achieved the 22nd position worldwide. This placement highlights the institution's ongoing commitment to academic excellence, pioneering research, and fostering a thriving intellectual community.
To evaluate universities, the QS World University Rankings employs six key performance indicators: Academic Reputation (40%), Employer Reputation (10%), Faculty/Student Ratio (20%), Citations per Faculty (20%), International Faculty Ratio (5%), and International Student Ratio (5%). These indicators encompass various aspects of a university's performance, contributing to the overall ranking.
The Academic Reputation indicator reflects the perceived academic excellence of an institution, based on a global survey of academics. Employer Reputation evaluates the university's standing among employers and the employability of its graduates. The Faculty/Student Ratio serves as an approximation of the level of individual attention and support students can expect from faculty members. Citations per Faculty is a measure of research impact and productivity. The International Faculty and Student Ratios assess the institution's degree of internationalization and its capacity to attract talent from around the world.
Columbia University's impressive performance in the QS World University Rankings is due to its outstanding academic and employer reputation, which is attributable to the university's distinguished faculty, diverse academic programs, and accomplished alumni. Additionally, the university excels in research, as demonstrated by the significant number of citations generated by its faculty members. Columbia's dedication to fostering an international community of faculty and students also bolsters its position in this esteemed global ranking system.
Why Do College Rankings Matter?
Why do college rankings matter? College rankings matter for Columbia University for a multitude of reasons, as they serve as a barometer for the institution's performance in various areas and help maintain its reputation for excellence in higher education.
By consistently ranking highly in both national and global assessments, Columbia University demonstrates its commitment to delivering high-quality education, fostering cutting-edge research, and creating an inclusive learning environment for its students. The following are several reasons why college rankings are significant for Columbia:
Visibility and Reputation: High rankings contribute to the prestige and visibility of Columbia University, which attracts talented students, faculty, and researchers from all over the world. A strong reputation enhances the university's ability to build partnerships with other elite institutions, secure research funding, and engage with influential organizations, further solidifying its status as a leading center of academic excellence.
Student Recruitment: College rankings serve as a valuable resource for prospective students as they evaluate their options for higher education. A high-ranking institution like Columbia stands out among competitors, offering a competitive edge in attracting the best and brightest students. Furthermore, these rankings help students, and their families make informed decisions about the quality of education they can expect and the potential return on investment.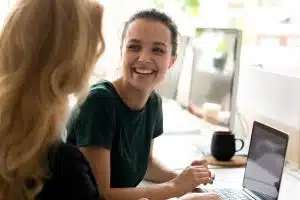 Alumni Pride and Support: Columbia's consistent top rankings instill a sense of pride among alumni, reinforcing the value of their education and experiences at the institution. This pride often translates into support for the university, through alumni engagement, mentorship, and financial contributions that help further its mission and maintain its high standards.
Faculty Recruitment and Retention: High rankings signal an institution's commitment to academic excellence, which is essential for attracting and retaining world-class faculty. Top researchers and educators are more likely to choose a highly-ranked institution like Columbia, where they can collaborate with other renowned experts, access state-of-the-art research facilities, and teach ambitious and talented students.
Research Opportunities and Funding: High-ranking institutions such as Columbia University are often well-regarded for their research output and innovation. This reputation helps attract substantial research funding from public and private sources, enabling faculty and students to engage in groundbreaking research endeavors that address pressing global challenges.
Employer Perception and Graduate Employability: College rankings can influence employer perceptions of an institution's graduates. As a consistently highly-ranked institution, Columbia University's graduates are likely to be viewed favorably by potential employers, increasing their employability and career prospects.
Benchmarking and Continuous Improvement: College rankings allow Columbia University to benchmark its performance against other top institutions, identify areas of improvement, and develop strategic plans to maintain or enhance its position in higher education. By understanding its strengths and weaknesses, Columbia can continue to deliver exceptional educational experiences and maintain its high standing.
College rankings play a vital role in shaping the perception and reputation of Columbia University. High rankings help the institution attract top students, faculty, and research funding while also reinforcing its commitment to academic excellence, research innovation, and diversity. Ultimately, the different Columbia ranking contributes to the university's continued success and its ability to make a meaningful impact on the world.
What is the Benefit of Columbia's Ranking in College Application?
What is the benefit of Columbia's ranking in college application? When applying to college, considering the Columbia University ranking can offer various benefits to prospective students. While it is crucial to remember that rankings should not be the sole factor in choosing an institution, they can serve as a helpful resource for understanding the strengths and characteristics of Columbia.
The following are some of the advantages of considering Columbia's ranking during the college application process:
Prestige and Reputation: As one of the top-ranked institutions in both national and global assessments, Columbia University boasts a prestigious reputation in higher education. Earning a degree from a highly-ranked university like Columbia carries a certain level of recognition and respect that can benefit students throughout their academic and professional careers.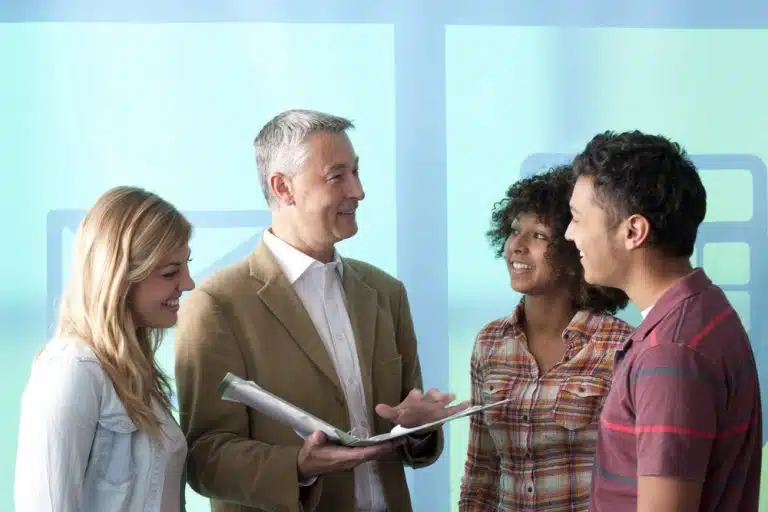 Academic Excellence: High rankings generally signify a university's commitment to academic excellence. In Columbia's case, its consistently high placements in various ranking systems indicate a strong dedication to providing high-quality education through esteemed faculty, rigorous academic programs, and diverse research opportunities.
Competitive Edge in the Job Market: Graduates from highly-ranked institutions are often viewed as well-prepared and accomplished candidates by potential employers. Attending a top-ranked university like Columbia can give students a competitive advantage in the job market and potentially lead to more promising career opportunities.
Networking Opportunities: Prestigious institutions like Columbia attract high-caliber students, faculty, and alumni, creating a valuable network that students can leverage throughout their academic and professional careers. These connections can result in internship opportunities, mentorships, and long-lasting professional relationships.
Well-rounded Campus Experience: College rankings often consider various aspects of campus life, including student satisfaction, extracurricular offerings, and campus facilities. A high-ranking institution like Columbia University is likely to provide a well-rounded campus experience, where students can engage in enriching activities, access state-of-the-art facilities, and enjoy a vibrant community.
Financial Aid and Scholarships: Top-ranked universities like Columbia are known for their commitment to making education accessible to students from all socioeconomic backgrounds. As a result, Columbia offers generous financial aid packages and scholarships, ensuring that qualified students can attend regardless of their financial circumstances.
Informed Decision-Making: College rankings, including those of Columbia University, help students and their families make informed decisions when selecting a university. While it is crucial to consider other factors such as personal preferences, campus visits, and individual goals, rankings provide a valuable starting point for identifying schools that align with one's academic and professional aspirations.
In conclusion, considering Columbia's ranking during the college application process can provide numerous benefits, including insights into the institution's academic excellence, career opportunities, and overall campus experience. However, it is essential to view rankings as just one of many factors to consider when choosing the right college or university that best fits a student's unique needs and aspirations.
Conclusion
Columbia University's ranking reflects its exceptional academic offerings, world-class faculty, cutting-edge research, and commitment to creating a diverse and inclusive campus community. As an Ivy League institution located in the heart of New York City, Columbia continues to attract some of the world's brightest minds, contributing to its well-earned reputation as one of the world's top universities.
Want to learn more about your chances of getting into Columbia University? You've come to the right place. At AdmissionSight, we have over 10 years of experience guiding students through the competitive admissions process.
AdmissionSight can help you put your best foot forward when applying to college this fall. Contact us today for more information on our services.