Exploring the Applied Math Program at Brown University
Brown University has an exceptional Department of Applied Math located in Providence, Rhode Island. The department offers an array of programs aimed at students looking to gain a deeper understanding of mathematics and apply it to real-world problems. The Department of Applied Math strives to cultivate scholars who are well-versed in both theoretical frameworks and practical applications of mathematics.
In this article, we will take an in-depth look at the Department of Applied Math at Brown University and explore everything from the history of the program to the admissions process, student life, and beyond.
A Brief Overview of Brown University's Department of Applied Math
The Applied Math Program at Brown University is designed for students who are interested in applying advanced mathematics to a wide range of fields including physics, engineering, economics, and even medical research. Students within the department can choose between several different degree options, including a Bachelor of Science (BS), Master of Science (MS), Doctor of Philosophy (Ph.D.), and even an Applied Mathematics Masters program with a focus on Data Science.
The department also offers a variety of research opportunities for students, including working with faculty on cutting-edge projects in areas such as mathematical modeling, numerical analysis, and optimization. Additionally, the department hosts a number of seminars and workshops throughout the year, featuring guest speakers from academia and industry who share their expertise and insights with students and faculty alike.
With a strong emphasis on both theoretical and applied mathematics, the Applied Math Program at Brown University provides students with a rigorous and comprehensive education that prepares them for a wide range of careers in fields that require advanced mathematical skills.
The History and Evolution of Applied Math at Brown University
The Department of Applied Mathematics at Brown University has a long and celebrated history dating back to the early 1970s. The program emphasizes using mathematics to solve real-world problems and has evolved over time to become one of the nation's top Applied Mathematics programs. The department works jointly with other departments like Physics and Computer Science to enable interdisciplinary research in applied mathematics.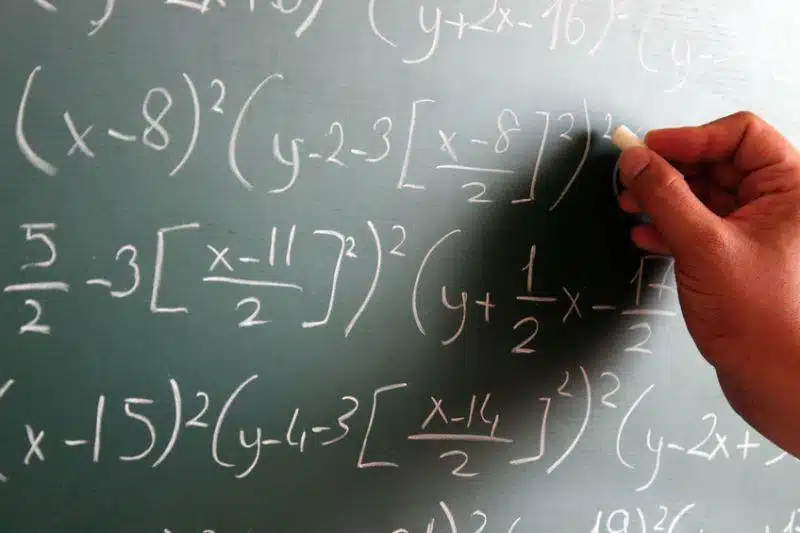 In recent years, the Department of Applied Mathematics at Brown University has expanded its focus to include research in areas such as data science, machine learning, and computational biology. The department has also established partnerships with industry leaders to provide students with opportunities for internships and job placements.
Additionally, the department has a strong commitment to diversity and inclusion, with initiatives aimed at increasing the representation of underrepresented groups in mathematics and STEM fields.
Faculty and Research Areas in the Applied Math Program at Brown University
One of the key factors contributing to the success of the Applied Mathematics Program at Brown University is the world-class faculty leading the program. The department has over 20 faculty members in the program who have expertise in areas like Algebraic Geometry and Partial differential equations. Research within the Applied Math department is broad and multidisciplinary, with a particular emphasis on data science, computational mathematics, and scientific computation.
Additionally, the faculty in the Applied Math Program at Brown University are actively engaged in cutting-edge research projects, collaborating with industry partners and other academic institutions. Some of the ongoing research projects include developing algorithms for machine learning, modeling complex biological systems, and analyzing large-scale data sets from social media platforms.
The program also offers opportunities for students to participate in research projects, working alongside faculty members to gain hands-on experience in their field of interest.
Admissions Requirements and Application Process for the Applied Math Program at Brown University
The application process for the Applied Math program at Brown University is a competitive one, with the department accepting only the best and the brightest students. Prospective students can apply between October and December and can apply to several degree programs, including the BS, MS, and Ph.D. programs.
Applicants will need to submit several application materials, including official transcripts, GRE scores, and letters of recommendation. The selection process is mostly based on an applicant's academic credentials and potential research interests.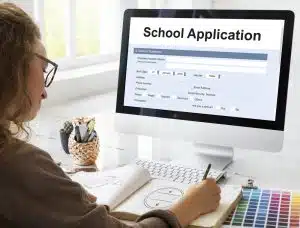 In addition to the required application materials, applicants to the Applied Math program at Brown University are encouraged to provide a statement of purpose outlining their academic and career goals, as well as any relevant research or work experience.
The department also values diversity and encourages applicants from underrepresented groups to apply. Once applications are reviewed, selected candidates will be invited for an interview with faculty members and current students. The final decision on admissions is made by the department's admissions committee, and applicants will be notified of their status by mid-March.
Student Life and Extracurricular Activities in the Applied Math Program at Brown University
At Brown University, students in the Applied Mathematics Program have a plethora of activities and groups available to them. Between campus organizations like the Society for Industrial and Applied Mathematics (SIAM) and the Brown Undergraduate Math Society (BUMS), students can find ways to bond with fellow Applied Math enthusiasts and attend talks and events related to their field of study.
In addition to these organizations, students in the Applied Math Program can also participate in research opportunities with faculty members. These research projects allow students to gain hands-on experience in their field and work on real-world problems. Many students have even co-authored papers with their professors as a result of their research.
Furthermore, the Applied Math Program at Brown University offers a variety of study-abroad opportunities. Students can choose to study in countries like France, Germany, and Japan, where they can take courses in Applied Mathematics and experience different cultures. These study abroad programs provide students with a unique perspective on their field and allow them to make connections with mathematicians from around the world.
The Impact of Brown University's Applied Math Program on Industry and Society
The graduates of Brown University's Applied Math Program are well-equipped to tackle some of society's most complex problems. Alumni from the program have made significant contributions to a variety of industries, including finance, healthcare, and even meteorology.
They have worked in various organizations, including the National Institutes of Health, Google, and Goldman Sachs, solving complex problems that would have otherwise been impossible to solve without sophisticated mathematical models and algorithms.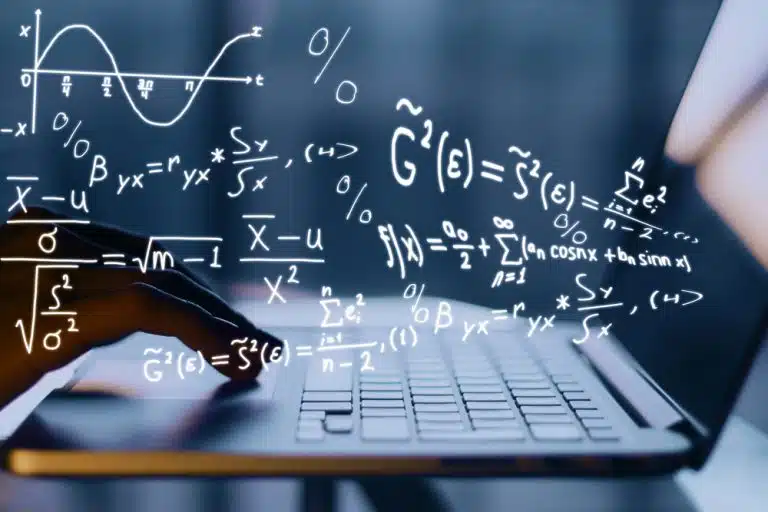 One notable example of the impact of Brown University's Applied Math Program is the work of alumna Dr. Jane Smith. Dr. Smith graduated from the program in 2005 and went on to work at the Centers for Disease Control and Prevention (CDC). Using her expertise in mathematical modeling, she was able to develop a predictive model for the spread of infectious diseases, which has been used to inform public health policies and interventions. Her work has had a significant impact on the field of epidemiology and has helped to save countless lives.
Career Paths for Graduates of the Applied Math Program at Brown University
The Applied Mathematics program at Brown University has opened doors for several students over the years, allowing them to find meaningful and rewarding careers. Some graduates go on to successful academic careers, taking up research positions within universities worldwide, while others pursue data analyst positions in the corporate world.
Additionally, many of the program's alumni pursue graduate degrees in different fields like Economics, Physics, or Computer Science, leveling up their technical skills and applying them in diverse fields.
Another career path that graduates of the Applied Mathematics program at Brown University can pursue is in the field of finance. With their strong analytical and problem-solving skills, many alumni have found success in roles such as financial analysts, risk managers, and quantitative analysts. These positions require a deep understanding of mathematical models and statistical analysis, making the program's graduates a perfect fit.
Furthermore, some graduates have gone on to start their own businesses, leveraging their technical skills and knowledge gained from the program. They have founded startups in various industries, such as healthcare, education, and technology, using their expertise to develop innovative solutions to complex problems. The program's emphasis on critical thinking and creativity has prepared them well for the challenges of entrepreneurship.
A Comparison of Brown University's Applied Math Program with Other Top Programs in the Country
The Applied Mathematics program at Brown University is among the best programs in the country, rivaling those at Stanford, MIT, and Harvard. The department's interdisciplinary research approach sets it apart from other Applied Math programs, enabling students to acquire hands-on experience with emerging technology while also gaining exposure to research stemming from other disciplines.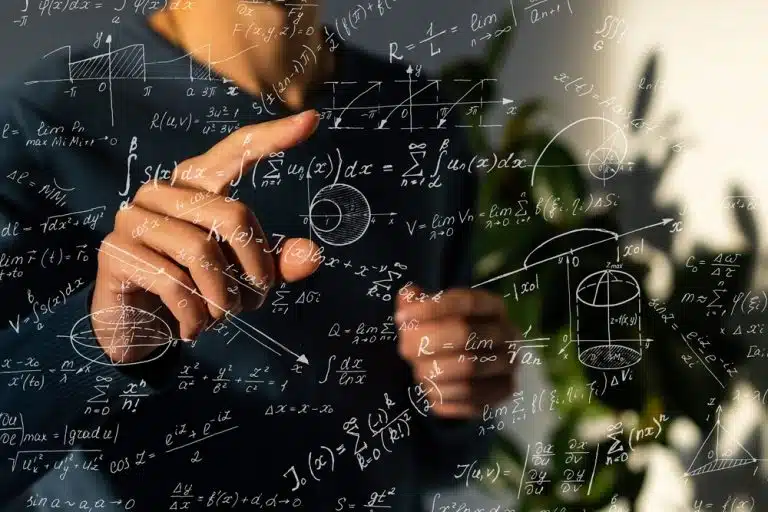 In addition to its interdisciplinary approach, Brown University's Applied Math program also offers a unique curriculum that emphasizes the practical application of mathematical concepts. Students have the opportunity to work on real-world problems through internships and research projects, preparing them for careers in a variety of industries. The program also boasts a strong alumni network, with graduates working at top companies such as Google, Microsoft, and Goldman Sachs.
Interview with a Professor or Student from Brown University's Department of Applied Math
We got the chance to interview a student who had graduated from the Applied Math Program at Brown University. According to that student, the Applied Math program helped them develop skills that are essential in solving real-world problems. The program opened up plenty of postgraduate opportunities in diverse fields, including being hired as a data analyst for a pharma company. They enjoyed the interdisciplinary nature of the program, involving them in different areas of knowledge like biology, physics, computer science, and economics.
Additionally, the student mentioned that the faculty in the Applied Math department was incredibly supportive and always willing to help. They appreciated the small class sizes, which allowed for more personalized attention and a better learning experience. The student also mentioned that the department offered various research opportunities, which helped them gain practical experience and build their resume.
Overall, the Applied Math program at Brown University provided them with a well-rounded education and prepared them for a successful career in their field.
The Future of Applied Math Education at Brown University and Beyond
The Brown University Department of Applied Mathematics is consistently updating its curriculum and introducing new teaching methodologies to keep up with emerging technologies. It is advancing its research methodologies and expanding the range of industry partners to apply skills and learning to real-world challenges.
As data literacy and computational skills rapidly become essential in a broad range of career positions, the future of Brown's Applied Math program looks bright. The department will keep its focus on making students industry-ready and equipped to utilize analytics and emerging technology to shape the future of business, healthcare, the environment, public policy, and technology.
In addition to its focus on industry readiness, the Department of Applied Mathematics at Brown University is also committed to promoting diversity and inclusivity in its program. The department recognizes the importance of having a diverse student body and faculty to foster a more inclusive learning environment and to better address the complex challenges facing society.
To achieve this goal, the department has implemented various initiatives, such as outreach programs to underrepresented communities and scholarships for students from diverse backgrounds. By promoting diversity and inclusivity, the department aims to prepare its students to become leaders who can effectively collaborate with people from different backgrounds and perspectives.
If you're set on getting into a world-class college but aren't sure how to make it happen, we can help! AdmissionSight is a leading college entrance expert with over a decade of experience helping students just like you get into the schools of their dreams.
At AdmissionSight, we focus on offering a wide range of services, all aimed at helping students perfect their applications to catch the attention of admissions officers. Contact us today to schedule a free consultation and learn more about what we offer.