Applying to College Made Easy: A Guide to Your Future
Applying to college is a significant milestone in a student's life, marking the beginning of their journey towards higher education and future career goals. The road to college can be challenging and exhilarating with the numerous options for schools, programs, and opportunities.
This blog will explore the various steps involved in a college application. Whether you're a first-time applicant or a returning student, AdmissionSight will help you navigate the college application landscape with confidence and ease.
What is the college application process?
What is the college application process? If you have other commitments outside college applications, such as employment, you should start the application process for colleges several months before the deadlines.
Many senior high school students begin the application process for regular admissions in the fall of their final year of high school. This procedure might begin as early as your junior year if you choose to involve standardized testing.
1. Know your application deadlines.
You should start developing a list of where you want to go to college as soon as you apply. Verify the dates of the institutions that interest you, especially if you want to use application options such as early admission or rolling admissions. Many colleges have deadlines in early January.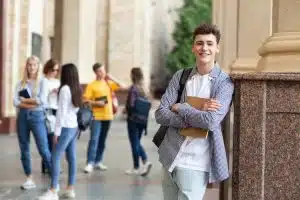 2. Sign up for standardized testing.
The spring of the student's junior year is when many students take the SAT or ACT for the first time. This allows them to repeat either test if they wish to improve on their previous performance.
You should consider taking standardized examinations to meet the requirements for applications due in January.
Even though scores on standardized tests are no longer required for applying to college, others continue to maintain this policy. In addition, sending in your scores could improve your chances of being awarded scholarships and other forms of financial assistance based on merit.
3. Start your personal statements.
Most universities and colleges require applicants to submit personal essays. These are opportunities for you to portray who you are as a person in a way that goes beyond your grades and test scores.
4. Ask for letters of recommendation.
Request letters of recommendation several months before the application deadline. This is because, near the end of the school year, teachers may be inundated with requests for letters of reference. You should give them sufficient time to write the letter and gather information about you.
5. Submit your transcripts.
Most universities require certified school transcripts to evaluate how well you did in previous academic settings. This includes the transcript from your high school and transcripts from any other educational institutions, such as community colleges, that you may have attended in the past.
6. Fill out your application.
Make sure you give yourself enough time to fill out the application properly. There is a possibility that the application will ask you for general information, such as the names and contact information of your parents or legal guardians, the extracurricular activities you have participated in, and any accolades you have achieved.
7. Double-check and submit your application.
When the application deadline is getting close (maybe a week away), double-check the application to ensure that everything that needs to be uploaded or submitted has been done.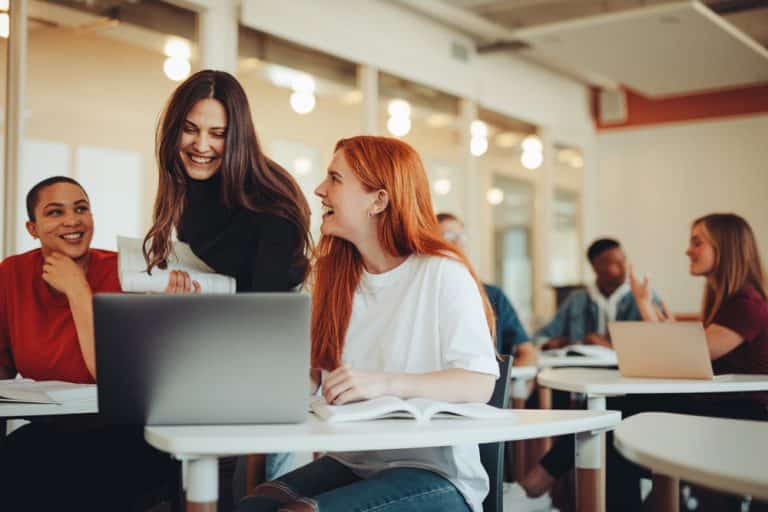 If everything has been done, the application is complete. If there are still unreceived letters of recommendation, remind the writer in a kind manner that the deadline is rapidly approaching.
What are the requirements to get into college?
What are the prerequisites for applying to college? Although it may appear to be a well-guarded secret, educational institutions are more than happy to discuss the most heavily weighted criteria in the admissions process. You merely need to be aware of where you should look.
Grades in College Prep Courses
The majority of universities will look at your grade in college preparatory courses as the most significant indicator of your potential to succeed in college. Doing well in your AP classes shows that you can handle the workload you will face in college.
Even if you had a rough start in your first few high school years, colleges would look favorably at students who showed significant growth in the following years.
Strength of Curriculum
Colleges are looking for students who have pushed themselves academically by enrolling in the most difficult classes offered to them and doing well in each of those classes. Certain high schools do not provide a lot of classes that are college preparatory.
The admissions officers at your high school will consider this if it applies to your school. They may also look highly upon students seeking challenges outside the classroom, such as enrolling in AP classes or online community college courses.
Admission Test Scores
If the college you are applying to requires or accepts SAT or ACT scores, those scores could be given a lot of weight. Many colleges and universities now offer test-optional, test-flexible, or test-blind admission.
Before applying to college, take a test preparation course or buy a test preparation book to get the most out of your study time. This will make it easier for you to study and figure out the most effective strategy to overcome the test and get the best feasible score.
Grades in All Courses
Additionally, the cumulative GPA you earned serves as a measure of your academic accomplishment in high school. The colleges you're interested in might look at your transcript to get an idea of how well you did in the classes you took.
A high school transcript contains a list of all the classes taken throughout the student's time in high school and the grades earned in each class.
Extracurricular Commitment
Your participation in extracurricular activities will be taken into consideration by colleges. But the length of time you've spent and the dedication you've shown toward one or two of those hobbies are the factors that matter the most to universities.
Letters of Recommendation
Many colleges require letters of recommendation from high school instructors and guidance counselors. Possibly, more letters of recommendation will be required from people who are familiar with you and can comment on your academic abilities, character, and personality.
Essay or Writing Sample
Most institutions will request that you submit an essay or personal statement, and some will ask you to answer extra questions in addition to writing shorter essays. An essay that is written properly has the potential to sway a decision in your favor, while an essay that is written poorly can have the opposite effect.
Demonstrated Interest
You can draw attention to how much applying to college interests you by paying a visit to the institution, having conversations with admissions personnel, or doing enthusiastic interviews. A strong first impression can also be achieved by applying for early decisions.
Class Rank
Colleges that consider this criterion want to know the level of competition students have to overcome in high school to earn their rank.
Personal Qualities
Some schools look for signs that college students have certain personality traits, such as curiosity, social awareness, or perseverance, that they think are linked to academic success.
What is the best age to apply for college?
What is the best age to apply for college? When applying to the college of your choice, you must submit several requirements. Some requirements include the application form, a letter of recommendation, essays, a high school transcript, and a SAT or ACT score.
More criteria must be satisfied, one of which is that your age must be within a certain range.
The challenge here is that you have no control over your age, in contrast to how well you performed in high school or how well you wrote your personal essay. Because of this, you can get the impression that your age, whether you are too young or too old, can affect the colleges you choose and the applications you submit.
So, what is the minimum age requirement to apply to a college? Students must be at least 17 years old to enroll in the United States. Despite this, there are always some notable exemptions from the general rule.
Even though it's not very common, advanced kids and students who have completed their education at home can also be admitted.
It is feasible for you to apply to college regardless of your age, whether you are 17 years old, younger than 17, or older than 17.
Applying to college requires careful consideration and preparation. The process can sometimes seem overwhelming, from researching schools and programs to preparing a strong application and showcasing your strengths.
However, by breaking it down into manageable steps and seeking guidance when needed, you can successfully navigate the college application process and achieve your educational goals. Remember to stay organized, be proactive, and never hesitate to reach out for support. With dedication and determination, you can make your college application experience a rewarding one.
Don't go at it alone! Booking an initial consultation with AdmissionSight can make all the difference in your college application journey. Our college admissions experts have the knowledge and experience to guide you through the process and help you make informed decisions. Schedule your consultation today!