10 Things Parents Should Know Before Applying to Harvard University
For many people, Harvard University represents the very best education available. As one of the most prestigious universities in the world, some of the brightest and capable minds flock from around the planet for a chance to graduate from this coveted school. Even among the Ivy League universities – a collection of eight world-class colleges renowned for their academic offerings – Harvard sticks out as one of the most preeminent. It has an unparalleled reputation, a rich history, and a who's-who of alumni that includes noble laureates, inventors, scientists, politicians, presidents, actors, and artists.
As a parent, applying to Harvard University might seem nearly impossible. However, since you want the very best for your child, you're dedicated to learning everything you can about this excellent university and its admissions process.
Fortunately, you're in the right place! Admission Sight has years of experience helping parents and students gain a better understanding of Ivy League schools and what it takes to attend each. We know just how daunting applying to Harvard University can be, and that's why we've put together this informative outline of this prominent Ivy League university.
All of the questions you wanted to ask (and even some you didn't think about asking) should be covered here. You'll learn what is unique about Harvard, what is Harvard University known for, details about its student population, and much more.
Harvard University: A Quick Rundown
Location: Cambridge, Massachusetts
Founded: 1636
Undergraduate Enrollment: 6,710 undergraduates
Tuition: $57,700 (2021)
Acceptance Rate: 6.1%
10 Things All Parents Should Know About Harvard University
Student Population
The Harvard University student population is divided between graduate and undergraduate students. It's considered a relatively large college with over 20,000 students enrolled in total. Although this number tends to fluctuate with each year, Harvard continues to receive tens of thousands of applicants each year which partially contributes to the school's reputation for being highly selective and difficult to get accepted to.
To be sure, as an undergraduate, there's no guarantee you'll run into graduates regularly as there's a separate space for their classes. Undergraduates primarily have classes and activities on the main campus. Due to Harvard's top-tier academic offerings, students come from across the country and the world, making for a diverse student body that's rich in perspectives, expertise, and experiences.
Needless to say, the students that do get accepted into the university represent the very best of their high schools. This competitiveness makes for a highly intelligent and motivated student population that's full of young and passionate individuals who are eager to learn and develop their skills. Understanding the rigor of Harvard academics, students attending this university appreciate being challenged.
Even outside of the classroom, Harvard is known for having a very intellectually curious environment where people are always eager to learn. Among the ranks of Harvard students are high-profile individuals such as children of famous politicians and celebrities, Olympic athletes, and many more. Although it's easy to get carried away in the mythos that's been created around such a historic, iconic, and successful university, parents and students can't forget that Havard is a university like any other, in many ways.
It's full of many like-minded young people who are exploring their academic interests, meeting new people, exploring personal interests, and – perhaps most importantly – developing into the person they'll be moving forward. Every day, students have an excellent opportunity to chart their future path on a course of their choosing with the support and opportunities provided at Harvard University.
Tuition
There's no denying the sacrifice parents make when sending their students to an Ivy League school or applying to Harvard university As one of the most sought-after universities in the country, these schools come with expensive price tags. And Harvard University, arguably the most popular among Ivy League schools, isn't an exception to this rule.
For the 2020-2021 school year, the tuition is $49,653. When room, board, and other fees are thrown into the equation, the total cost is $72,391. While this rate is certainly among the more expensive in the country, parents and students have to understand the trade-off that's being made. By attending the oldest institution of higher learning in the United States, students are met with unparalleled opportunities for both academic progress and professional development.
Financial Aid
With Harvard University ranking as one of, if not, the best colleges, parents can feel discouraged after seeing its price tag. However, students and parents will both be happy to know that Harvard, along with many Ivy League schools, has a strong tradition of offering robust financial aid to help families afford tuition. In fact, families of students who are on a scholarship only end up paying around $12,000 on average each year to the total cost of an education at Harvard University. Furthermore, 55% of students are recipients of scholarship aid that's need-based. $53,000 is the grant average for this year.
Families will also be happy to know that the financial aid program at Harvard College doesn't make any contribution requirement for families who have an annual income under $65,000. For those families with incomes that reach up to $150,000, the university asks for any range from 0 to 10% of their income. Naturally, families that make over $150,000 are expected to contribute proportionally more. So you're not stuck doing difficult math in your head or wondering how much you'll end up having to contribute, Harvard offers a straightforward calculator.
Here, you can input your financial data to get an estimate for the net price of what Harvard will expect you to pay for a year. It only takes a few minutes to figure out and is incredibly helpful. Keep in mind that the exact number can change, and parents should always consult with the university for up-to-date and accurate information regarding tuition.
Location
For parents wondering, "what is Harvard University like?", one of its most appreciated aspects is the campus' location. Harvard University is located in the small yet densely populated town of Cambridge, Massachusetts that's direct across the river from the major city of Boston, giving students a perfect combination of city connectivity and small-town calm. In fact, the university's campus is very close to the subway system of Boston and several other amenities. This connection with Boston is expected to continue to develop as Harvard wants to expand facilities into the city.
However, for now, the majority of undergraduates will have classes and activities that take place within the Cambridge neighborhood. The history of Harvard University is another important piece of its location. Both Cambridge and Boston are drowned in American history and significance. Local architecture has a colonial feel mixed with a modern spin as most of the buildings have been restored and repurposed. The campus has something for all students to enjoy.
Admissions Counselor
Many people think that the admission process is one of the worst things about Harvard University due to its competitiveness. With tens of thousands of students fighting for limited spots in the incoming class, it's definitely a selective process. Parents and students alike often dread the application and its requirements because there's so much at stake. While you might feel like there's no sense of direction, it's important that those applying to Harvard University learn about admissions counselors.
These experts specialize in guiding parents and students throughout the admissions process to greatly improve their chances of getting into the school of their choice, including the illustrious Harvard University.
Whether you need help nailing university applications, writing supplemental essays, or determining if early admission is a good idea, these professionals have you covered. In fact, an admission counselor is one of the very best resources you can use in the college admissions process. You'll know exactly where to begin in helping your child fill out a perfect application for Harvard University.
Popular majors and academic pursuits
Is Harvard University a good school? The answer is a definitive "yes"! As a parent who's interested in giving your child the best education possible, you don't have to look much further than Harvard's popular academic offerings to understand just what opportunities this university provides its students.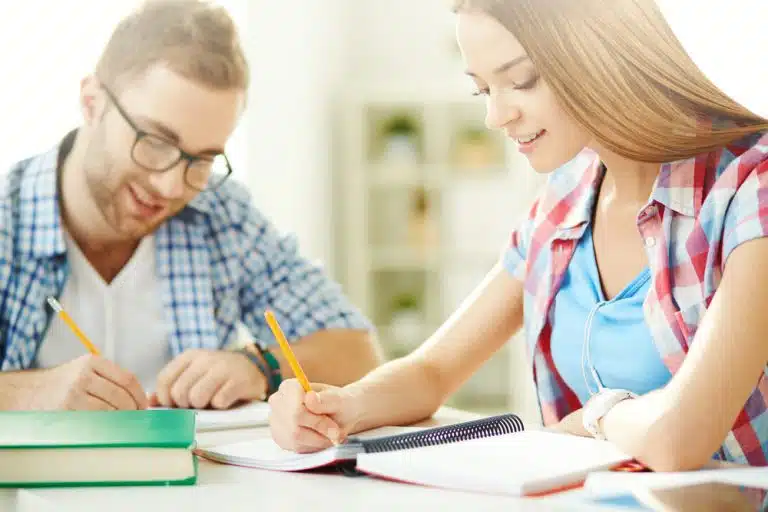 Some of the most popular topics of study are within the various fields of math, history, social sciences, and the physical and biological sciences. Despite being some of the most often chosen at the university, Harvard still has several other robust educational options. Whether you want to continue on to graduate programs or explore research opportunities, students will find a wealth of academic offerings at Harvard University.
Student Life
When asking "what is Harvard university known for?", most parents and students think more about the school's academic offerings and history. However, this prestigious college is also well known for its student body. With some of the top performers coming from high school across the world, the student body comprises a wealth of diverse backgrounds, various talents, unique perspectives, and exciting minds.
This variety gets reflected in the sheer breadth of student activities that are available to students at Harvard University. Whether you're interested in cultural groups and politics, professional or intramural athletics, or even hobbies that might be considered strange, you'll have no trouble finding like-minded students and great activities you enjoy.
Given Harvard's selective admissions process and excellent reputation, its student body is full of high-performing go-getters who love competing and pushing themselves. Whether that's debating, performing, or building a robot, the university has no shortage of competitive chances. This is especially true given the variety of other high-level colleges located near Boston and Harvard's close connection to the other Ivy League schools.
Still, not everything is a competition at Harvard. When you're not looking to sharpen your academic skills, you'll have no problem finding activities and places to relax, unwind and simply pass the time. Perhaps the best thing Harvard University offers is options. While there might be bigger schools, this college has everything the average student will need to feel challenged, supported, and connected.
Housing
Harvard University is called a residential community since 98% of its undergraduates are in on-campus housing. In the famous Harvard Yard, the campus center, and the fairytale-like dining hall, you'll find the undergraduate living quarters. Beyond freshman year, Harvard divides students among a dozen residential colleges. These are tight-knit communities at the university that mix dining halls, housing, along with many common spaces.
Application Deadlines
While understanding the culture and feel of a university is important, parents and students should also be concerned about more concrete aspects like the application timeline. Similar to other universities, Harvard allows applicants two timelines: the regular decision and single-choice early action. These two options don't differ that much except in their dates, which is an important consideration when applying to an Ivy League college. The regular decision application, which the vast majority of applicants choose, needs to be turned in by the 1st of January. Applicants might hear back by the end of March.
On the other hand, Harvard University's single-choice early action option requires students to submit all of their required documents and a special application by the 1st of November for applying to Harvard university. Keep in mind that this application option keeps students from being able to apply early at other colleges. Harvard admissions officers want to make sure you're set on attending the university if applying early, so make sure you're confident about your decision. Applicants applying early should hear back by the middle of December.
Admissions Statistics
As one of the top-rated schools in the highly sought after Ivy League, there's no secret that Harvard is difficult to get into. Although it fluctuates each year as different numbers of students apply, Harvard's acceptance rate typically rests around 6.1%. This means that, for every 100 students that apply, only six are getting accepted. Furthermore, since Harvard University is incredibly competitive, most students who receive an acceptance letter will decide to attend.
Although Harvard University doesn't come out and state-required standardized test scores or GPAs, parents, and students shouldn't take this as an opportunity to slack off. Those applicants which successfully gain admittance typically have incredible high scores and exceptional grades. To be clear, the average SAT score was 2235 among those accepted into the class of 2020. Most applicants will also be able to illustrate long and dedicated involvement in extracurricular activities along with rigorous coursework.
While numbers are important when applying to Harvard University, these won't be the only factors taken into consideration. Harvard admissions officers take an aggregate approach which takes a collective look at an applicant's college-preparedness along with what they can offer the university and vice-versa.
This process is designed to look for well-rounded individuals who are eager to learn and who have potential. While academic curiosity, dedication, and development are all important characteristics, you have to figure out what makes you unique. How will you add to the Harvard University campus?
Due to its incredibly low acceptance rate and high level of competitiveness, Harvard University is seen by many students and parents as a long-shot. Still, it's rightfully decided by many that the educational and professional opportunities offered are worth the attempt and even the potential of getting rejected. Fortunately, you don't have to be alone during the admission process. Working with an admissions specialist is a great way to get a leg-up on the competition and ensure you nail the application process.
Admission Sight can help you get into Harvard University
Admission Sight has helped students gain admittance into Ivy League universities for years. Our services provide guidance and support through every step of the application process and even provide parents with some tips for preparing their students during early high school years to improve their chances of getting in. Our specialists have spent years mastering the admissions processes of Ivy League schools.
With this deep level of understanding, we know exactly what schools like Harvard University are looking for and how to help applicants greatly increase their chances of getting admitted. Whether you want help completing your supplemental essays, choosing the best extracurricular activities, finding a great summer program, or deciding which university best fits your academic goals, the Admission Sight team can help. Feel free to reach out to learn more about what we offer and how we can help.