Berkeley Dorm Room
Where Do Most Students Live At Berkeley?
One of the best public universities in the country and the world, UC Berkeley offers highly regarded programs in computer science, biology, and the social sciences. Additionally, UC Berkeley is viewed as one of the most inclusive and diverse universities in the country. As diverse as the students are, so are the housing possibilities at UC Berkeley. So, where do most students live at Berkeley? You can choose to spend your college years in a Berkeley dorm room in residence halls, in a mini-suite, or in an apartment within or outside the campus.
Residence Halls
With 96% of incoming freshmen choosing to live on campus, this is the most common option for those who value community, convenience, and academic advantages. Residence halls define the perimeter on the north, east, and south sides of the campus.
South Campus Residence Halls
These choices offer a conventional residence hall experience in Berkeley's downtown area and are conveniently situated one or two blocks from the south side of campus. There are both single-gender and all-gender floors available.
Blackwell Hall*
Martinez Commons
Unit 1
Unit 2
Unit 3
Northeast Campus Residence Halls
These residence halls are tucked away near the Berkeley Hills on the calmer northeastern side of campus, with easy access to open, green space.
Foothill (Unit 4)
Stern (Unit 4)
Southeast Campus Residence Hall
A small community in a residential area about six blocks southeast of the main campus.
Apartments (On-Campus)
A few blocks away from the south side of campus are conveniently placed apartment housing options. Only transfer and continuing students have access to this undergraduate housing option.
Channing Bowditch
Clark Kerr (apartments)
Enclave
Martinez Commons (apartments)
New Sequoia*
Panoramic Berkeley*
Wada
Graduate Student Apartments (On-Campus)
Graduate students may apply for residence on campus at Panoramic Berkeley* or one of these Berkeley graduate-only apartment buildings:
Ida Jackson House
Intersection
Manville
*Location is a property that the institution has assigned to its affiliates. Public-private organizations oversee the on-site management.
Family Student Housing (On-Campus)
For undergraduate, graduate, and postdoctoral students who are married, single parents, or domestic partners, University Village is available.
In this community of family-style student housing, the college maintains 970 apartments. University Village, which is in Albany, California, just north of Berkeley, is regarded as being on campus for financial aid purposes.
Apartments (Off-Campus)
Undergraduate and graduate students, as well as visiting scholars, postdocs, faculty, and staff, can use the Cal Rentals services to search for off-campus housing possibilities.
Berkeley students are spread out around the Bay Area. Many people favor the ease of residing in Berkeley or surrounding areas like Albany, El Cerrito, or Oakland's Rockridge district. San Francisco, which is across the bay, is a choice for individuals who prefer city living. Some people reside in areas that are over an hour's drive apart, including Silicon Valley to the south, Napa Valley in the north, and Walnut Creek to the east.
How Do Dorms Work At Berkeley?
How do dorms work at Berkeley? Before they can use the housing application portal, new undergraduate and graduate students must enroll and create their CalNet ID, which serves as their Berkeley campus identification. CalCentral manages this procedure for students.
Your CalNet ID may take a few days to activate, but once it does, you will be able to access the housing application page.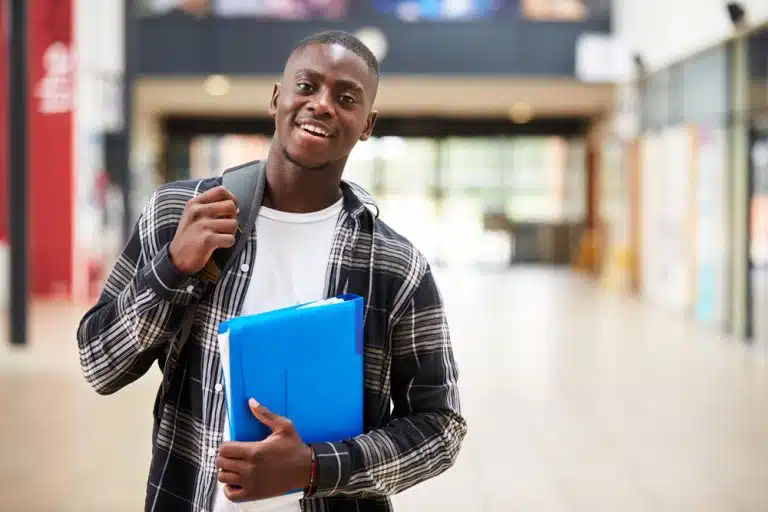 Fill out your student record profile by logging into the housing application portal. You should provide your phone number, a backup email address, and if you would like, a gender-specific self-identification in this box. To help you identify friends to add to your roommate group throughout the roommate request process, you can create a Web Screen Name.
Choose the appropriate application term for the application you want to submit. Use the word "Residence Hall" while seeking housing for new students in the university residence halls and undergraduate residences.
Your housing application will provide you with five possibilities, but be open-minded about your options. In order to prevent their housing priority from being revoked, newly admitted students must list "any room size, any location" as a choice. The "any room size, any location" option is your fifth option. Students risk losing their preference for housing if they do not specify "any room size, any location."
Special Housing Arrangement
Students who require a particular living arrangement due to a disability, a religious or cultural requirement, or their gender identity can request it on their housing application and tell the office more about their requirements utilizing the Accommodations Process.
Room/Roommate Assignment
You will be prompted to respond to questions in the housing application that will aid in finding you a compatible roommate. By setting up a roommate group, you can also make a roommate request. Each student must be identified and invited using their Student Identification (SID) number by the group leader.
For the Berkeley Housing office to assess each person's request, they must verify that they are indeed a member of the roommate group. Berkeley makes every effort to abide by requests for roommates but is occasionally unable to do so. To increase the likelihood of being put together, it is advised that the roommate group members all share the same housing choices.
Students receive housing offers through email three to four weeks after submitting the initial application. Examine the housing location and Berkeley dorm room type you have been given, and then let the office know if you want to accept or reject the offer. You will be asked to explain why you are not interested in living on campus if you decline the invitation to do so. If you accept the offer, you must proceed and complete the further application steps to reserve your home assignment.
There should not be a "first-come, first-served" rule when choosing your bed spot in your room; rather, it should be decided in an impartial conversation with your roommate. Your resident assistant will work with you and your roommates to complete the roommate agreement documents when you move in.
This is intended to provide housemates with a chance to cooperate and communicate well. Before you get into the campus, it is strongly advised you start having these discussions about your Berkeley dorm room arrangement with your roommate(s).
Dining
You must choose the food plan you want if your housing assignment includes a residential meal plan. The standard Blue Residential meal plan is offered in all residence hall rooms, with the opportunity to upgrade. You can upgrade for more value and flexibility to the Gold Plan or Ultimate Plan.
What Do Berkeley Dorms Come With?
If you wonder "What do Berkeley dorms come with?" each Berkeley dorm room in campus living is equipped with a desk, chair, and drawer space in addition to twin XL single beds* and/or bunk beds. In addition to closets and wastebaskets, rooms also have mirrors and bookcases. Lighting fixtures and window coverings are already present in the space. You will be sharing the room with at least one other person unless you are in a single room.
*Apartments with New Sequoia individual rooms may include Full XL-size beds.
Features and Amenities
Microwave and Refrigerator
Microchill refrigerator and microwave combo units are available in Berkeley dorm rooms. Most contracts for residence halls stipulate an Equipment Fee for the use of the Microchill unit. Since the cost is shared by all roommates, sharing a room will result in lower Equipment Fees for you.
Please take note that personal refrigerators and microwaves are not permitted in dorm rooms.
Internet Access 
Student Technology Services-supported in-room wired connections and Wi-Fi access are accessible throughout the residence halls. All students residing in campus housing are given direct technical help through Student Technology Services.
All Berkeley residence halls come equipped with live-in staff who can help students with both social and academic needs, utilities, security, community centers, on-site laundry, easy access to transportation, and much more.
How Much Is the Room And Board At Berkeley?
Triple-occupancy rooms, double-occupancy rooms, and a small number of single rooms are available in Berkeley residence halls. According to public health recommendations, occupancy levels are established, and approval for triple rooms for the following year is included. Accommodation rates and financial aid budgets will probably vary if occupancy levels do, too.
Now, how much is the room and board at Berkeley? The occupancy rates for traditional Berkeley dorm rooms with hallways, communal restrooms, and study areas 2022–2023 projections are as follow:
Locations: Clark Kerr, Stern, Units 1, 2, and 3
Housing Cost
Meal Cost
Total
(Blue Plan)
Single
$16,395
$5,705
$22,100
Double
$14,185
$5,705
$19,890
Triple
$11,550
$5,705
$17,255
Large Triple* (Designed triple)
$11,890
$5,705
$17,595
Quad
$10,320
$5,705
$16,025
*A huge triple (or designed triple) is a triple room with three single beds on the floor (no bunk beds). Large triples and quad rooms at only available at Clark Kerr.
What Is Special About Berkeley's Residential Life?
What is special about Berkeley's residential life? The opportunity to interact with professors outside of the classroom is one of the special privileges provided to students living in the university's residence halls.
To provide students the chance to get to know a professor personally and take advantage of mentorship outside of the classroom, tenure-track teachers have been living in the residence halls since the start of UC Berkeley's Resident Faculty program in 2005.
Through inclusive, community-driven events created in collaboration with Resident Directors and chosen hall personnel, Resident Faculty supports students' intellectual development and personal and academic accomplishment. They also give students guidance on how to decide on a major, extracurricular activities, and other matters. They also give students insight into their research interests. Resident Faculty collaborate to offer individual mentoring, events, and activities to all students residing in university-owned housing, even if they might not reside in every unit.
At UC Berkeley, university housing aims to give all students a place to feel comfortable and accepted in a community. Working cooperatively and proactively with LGBTQIA+ students is one way to make sure they have access to spaces that are made with their needs in mind and feel that their floor and roommates are friendly and inclusive.
One of the regions on campus with gender-inclusive living options, Unity House is a residence hall floor and theme program devoted to providing a secure, Pride-filled community for students who identify as LGBTQIA+. Participation in Unity House entails attending a seminar class created by the Gender Studies Department as well as taking part in activities and programs organized for the neighborhood.
Theme Programs create distinctive living and learning environments by grouping students who share a common identity, hobby, or academic discipline. The programs combine all the opportunities of a large university with the advantages of a small, close-knit community.
Activities are centered on the theme and may include off-campus trips, workshops, faculty dinners, study groups, social gatherings, and other chances to promote community around identities, interests, and/or beliefs. The Theme Program, which is co-sponsored by an academic department, includes weekly for-credit seminars, semester retreats, community service opportunities, and leadership development opportunities for students.
Moreover, for students living in the residence halls, the Academic Centers offer a one-stop shop for academic help, services, and resources. One advantage of living on campus is that you do not need to leave your house to access resources like tutoring, peer advice, computer resource centers, flexible study areas, or technical help. All these services are accessible to you as part of your residence hall fees and are supplied to you without any additional cost.
The Academic Centers, which are in the residence halls, are the best places to go whether you need extra help with your homework, want to talk to someone about choosing a major, or just want a space to study with your friends.
Flexible study areas are also available in the Academic Centers. You can productively work with a group of friends or study by yourself. If you desire to study or work outside your Berkeley dorm room and in a common space yet need some privacy at times, this is perfect for you. Study partners can easily encourage one another via late-night sessions thanks to tables, chairs, chalkboards, and bulletin boards.
For some of the more well-liked lower-division courses, Residential Life provides online tutoring support and exam review sessions throughout the units. The Residential Tutoring Program offers excellent academic assistance from qualified tutors who are all Berkeley undergraduate students and have at least an A- in the topic they tutor.
For the best chance at academic success, students should get to know their instructors/professors during office hours, use the resources provided by the Student Learning Center (SLC), and take advantage of Residential Tutoring in the evenings when they are studying at home or in the halls.
One of the best benefits you can get in living in residence halls on campus is access to on-site peer counseling. Berkeley Housing collaborates with the L&S Academic Advising team and provides L&S Peer Advisors, who are often juniors and seniors who like assisting other students in finding their route to success. They come from a variety of backgrounds and academic interests. The L&S Peers have recently gone through what you are, are familiar with Berkeley culture, and have excelled academically.
Before you can fully enjoy the benefits of living on the Berkeley campus or in its neighboring communities, you need to investigate its competitive admissions statistics first.
The admittance rate for the Class of 2025 at Berkeley was a record-low 14%. However, the university got 128,196 applications for the Class of 2026. Although the precise admittance numbers have not yet been made public, about 15,000 students were accepted. This translates to an acceptance rate of 11.7%.
UC Berkeley's acceptance rate is less stringent than that of most Ivy League institutions, which often have acceptance rates in the single digits. However, an offer from the UC Berkeley admissions office is still an exclusive offer. You must submit a strong application if you wish to enroll at UC Berkeley.
AdmissionSight, a leading admissions counseling company in the US, has helped thousands of college aspirants in their journey toward their top-choice school. AdmissionSight has specific programs for each component of your application. If you would like to know more about us, book an initial consultation today.