Berkeley Early Decision Acceptance Rate
Does Berkeley Have Early Decision?
In the 1960s, the University of California – Berkeley became known as a haven for young liberals as it served as the focal point of anti-Vietnam War demonstrations and, in many ways, the counterculture movement itself. Even though Berkeley had a reputation for having outstanding academics during the 1970s, two-thirds of applicants were still admitted by the time the 1980s arrived. Less than 10,000 applications were submitted annually to the University of California campus in the early Reagan years.
In 2022, Berkeley currently receives approximately 128,000 applications for freshmen each year. Those that are chosen have "A" grades and a long list of noteworthy extracurricular activities. Although Berkeley still hosts sizable demonstrations, joining them requires you to make it through a tough admissions maze (they made news once more in 2017).
"Does Berkeley have early decision?", this is what usually students wish to know. Unfortunately, early action or early decision applications are not accepted at UC Berkeley. The application deadlines are the same for all students. On August 1st, the admissions application period begins. Students may submit their application between November 1 and November 30, but they must do it by that date.
When Does Berkeley Early Decision Come Out?
Students can start submitting applications as soon as they are made accessible (August 1) up until the November 30th deadline because UC Berkeley accepts applications on a rolling basis.
In the rolling admissions procedure, applications are examined and received during the application window. In order to prevent their program from filling up before the application window closes, students should apply as soon as possible. When does Berkeley early decision come out? The admissions committee normally takes three to four weeks to assess your application once you've submitted it.
Here are the UC Berkeley application deadlines for your reference.
Early Decision
An "early decision" or "early admission" application is not available at UC Berkeley. They do, however, frequently announce certain conclusions ahead of others. On February 10th of 2022, a part of Berkeley early decision acceptance rate was made public. Berkeley might do so in the future, but this is not a given.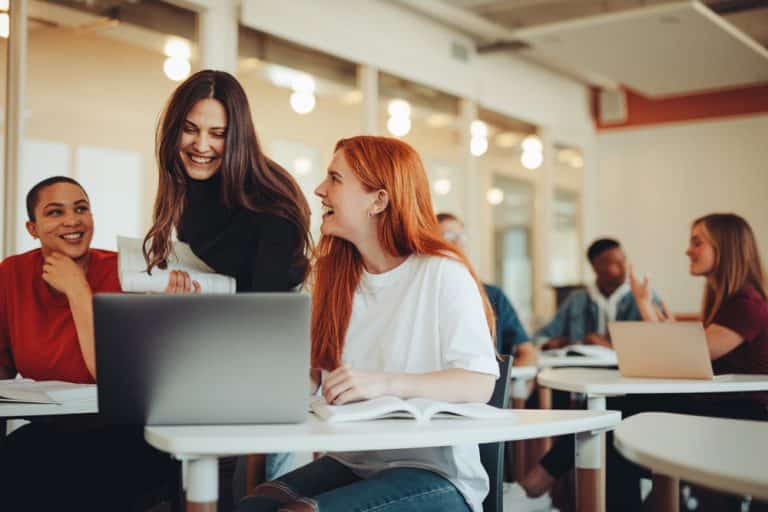 The earlier you submit your application, the more likely it is that Berkeley will consider it for inclusion in their initial round of early decision because of the determination of their rolling admission process. That is if they choose to announce some judgments beforehand.
Regular Decision
The majority of Berkeley decisions are released at the same time in March since Berkeley does not have an early decision program. As is common for Berkeley's admissions process, the decisions for Berkeley were announced on March 24, 2022. Future students can anticipate the release of regular Berkeley choices by the end of March.
For Transfer
Transfer students should anticipate a few weeks' delay in Berkeley's decision. On April 11th, 2022, Berkeley decisions for transfer students were made public. The release of Berkeley transfer decisions occurs annually around the end of April.
What Is the Early Decision Acceptance Rate at Berkeley?
What is the early decision acceptance rate at Berkeley? Berkeley early decision acceptance rate could not be determined since the UC system does not have an early application program. Though the precise numbers have not yet been made public, the acceptance rate is around 11.7%. There were 15,000 accepted students estimated from a pool of 128,196 people who applied to the university.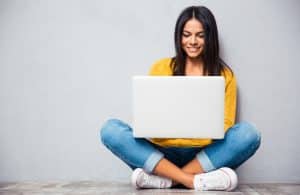 Last year, the Berkeley early decision acceptance rate, or simply the admission rate, for the Class of 2025 at Berkeley was a record-low 14%.
Trends in Admissions and Notes
In 2022–2023, University of California institutions will continue to use a test-blind approach.
Berkeley received 128,197 applications for the Class of 2026, up from 88,067 two years ago.
Berkeley might be forced to dramatically cut their number of acceptances as a result of a recent court decision.
The Class of 2025's unweighted GPA ranged from 3.86 to 4.0.
In recent years, there have been more admissions offers made to students of African American, Latinx, and Native American descent.
Demographics of Undergraduates at Berkeley
The majority of Berkeley students were from California:
74% of California residents
China is the top-ranking nation when looking at where international students are from, followed by South Korea, India, Canada, and Indonesia.
In terms of ethnic composition, the admitted Class of 2025 is divided as follows:
African Americans: 5.3%
American Indian: 0.5%
White: 20.2%
Asian: 44.7%
Latino/Chicano: 24.2%
There are noticeably more women than men among all current undergraduates, according to the gender breakdown:
The following people were accepted into the Class of 2025:
Students in public schools: 74.1%
Students from rural areas: 5.2%
first-generation Students: 26.6%
Does Early Decision Increase Chances at Berkeley?
Giving yourself adequate time to finish your application is one of the most crucial things you can do when trying to get into UC Berkeley. Procrastinating and waiting till the last minute are the worst things you can do.
Does early decision increase chances at Berkeley? Though UC Berkeley does not provide early admission or release Berkeley early decision acceptance rate, unlike the majority of universities, you should start your preparations early.
The admissions committee will notice that you are eager to join the Berkeley community if you submit your application early. You should explain in your application why you want to attend UC Berkeley and what you plan to give back to the campus once you are a student there. The earlier you begin your application, the more time you have to collect all the documentation and data for the UC Berkeley application.
A dream school for tens of thousands of students around the world, such as UC Berkeley, there is no one way to go about getting accepted. Nevertheless, if you're committed to giving yourself the best chance to attend UC Berkeley, there are a few specific things you should do:
Make a plan to enroll in the most difficult classes your school has to offer (and beyond).
Showcase your skills or interests by developing them in fresh ways and utilizing them to engage with other communities.
Push yourself in tangible ways to grow professionally, academically, and socially.
Practice telling adults about yourself and your interests. Pay attention to any uncertainty or excitement they may express and use this as implicit feedback to enhance your storytelling.
Spend a lot of time writing and editing your Personal Insight Question essays to make them as captivating and memorable as you can (a tip: write more than the required four essays, then share them with a trusted counselor for feedback on which are strongest).
Go beyond your courses to pursue your academic interests, ideally through research or other projects that demonstrate your prowess in tackling challenging issues.
Make contact with UC Berkeley admissions professionals who are in your community or school and ask them pertinent, detailed questions regarding the compatibility of your own profile with the institution.
Attempt to comprehend issues in your neighborhood and around the globe. Be proactive in coming up with ambitious but doable ideas. Afterward, work toward putting these answers into action in a way that incorporates cutting-edge science and technology.
You'll put yourself in a position to submit an application that will wow the UC Berkeley Admissions Committee if you're able to earn an exceptional GPA in the toughest classes, engage meaningfully with personal interests and societal issues, and show that you can take charge of your own goals by following your convictions. None of this is simple, but if you truly want to attend UC Berkeley, apply all of the strategies outlined above to demonstrate that.
What Kind of Students Does Berkeley Look for?
How challenging is it to enter Berkeley? Only around 14% of applicants to Berkeley are accepted each year, but you can improve your chances of admission by being aware of the application process and what the admissions committee is looking for. Berkeley applications can be started in August, and they must be submitted by November 30. Let's find out the answer to "What kind of students does Berkeley look for?"
Berkeley seeks applicants who will have a positive influence on campus, are leaders, knowledgeable, and passionate about their fields of study. You should try to enroll in challenging courses and earn good scores in them if you want to convince Berkeley that you are the kind of student they want to admit (aim for an unweighted GPA of about 4.3). In addition, you ought to thoughtfully respond to the Personal Insight questions and have a strong extracurricular presence.
Beyond outstanding academic achievement, UC Berkeley places the utmost importance on their ground-breaking comprehensive examination of a candidate's biography. The admissions committee takes satisfaction in giving every application component equal consideration, from activities and GPA to personal insight essays.
By doing this, the institution aspires to enroll a diverse set of learners, the majority of whom receive financial help. In higher education, UC Berkeley sees itself as a champion of accessibility and socioeconomic mobility, and this ideal is supported by the institution's admissions selection procedure.
Consider the following important aspects when considering how UC Berkeley will evaluate your application:
1. Academic aspiration and success
UC Berkeley readers will evaluate your level of academic readiness first. To establish whether you are capable of excelling in academics on campus, they will evaluate how many difficult, college-preparatory courses you took and how you performed in these.
2. Characteristics and potential contributions
Passion, open-mindedness, and helping others are values at UC Berkeley. It prefers to admit candidates who have developed personally significant systems of morals and values and who will apply their beliefs to improve the social life of the university. Additionally, UC Berkeley enjoys bringing outlandish interests and hobbies to campus. Readers will be intrigued if they can easily picture how you can enhance the intellectual and cultural experience at UC Berkeley.
3. Success and significance outside the classroom
Given the illustrious alumni that UC Berkeley has generated over its many years of success, it should come as no surprise that the admissions committee will heavily weigh your leadership and involvement outside of school when evaluating your application.
Alumni of UC Berkeley succeed in a variety of industries, including acting, athletics, entrepreneurship, business, technology, and the sciences. Readers of applications are searching for students who have a true enthusiasm for making a difference in their own special manner, whether through professional endeavors, clubs and organizations, or the arts, sports, creative or intellectual pursuits.
The process of getting into UC Berkeley does not have a set formula. A strong candidate profile is essential, though. Your candidate profile serves as a snapshot of who you are, your accomplishments, and the potential contributions you can make to a school if you are admitted. With UC Berkeley early decision acceptance rate being competing, having a solid applicant profile is crucial to increasing your chances of getting admitted.
Admissions at UC Berkeley prioritizes candidates with a wide range of interests and the drive to excel in a demanding academic setting. This data is not derived from SAT scores from UC Berkeley or any other numbers on a page. Your extracurricular activities and answers to the UC Personal Insight Questions are where it originates. So that you have enough time to develop a solid profile, it is crucial that you start your application long before the UC Berkeley application deadline.
What Extracurriculars Do I Need for Berkeley?
Your strategy on how to get into UC Berkeley should be comprehensive. The same goes for your comprehension of extracurricular activities. Extracurricular activities are one of the methods used by UC Berkeley admissions staff gauges a student's activity outside of the classroom. Your activities speak louder than your UC Berkeley GPA standards or SAT scores, in my opinion.
Nothing you do outside of school will ensure your acceptance to UC Berkeley. Instead of a particular form of activity, the UC Berkeley admissions committee looks for leadership and continuity of commitment.
Whatever extracurricular activities you participated in, as long as you were enthusiastic about them and assumed leadership roles whenever possible, are what matters. Joining a club for a brief period of time solely in the hopes that its reputation will aid your "how to get into UC Berkeley" plan will not help your application. Quality is more crucial than quantity.
Don't forget to mention any distinctions or achievements you have received. Students considering how to apply to UC Berkeley should think of methods to distinguish themselves from other candidates. Since the entrance to UC Berkeley is so hard, accomplishments in extracurriculars are a fantastic way to stand out.
Have you won an academic competition, participated in community service, or gotten a grant from a project? Discuss that! To ensure you do not forget anything, begin making your list well before the UC Berkeley application deadline.
Don't feel as though you must have all of these experiences or even all of them; they are only listed here so you can get an idea of what Berkeley is looking for. A terrific extracurricular to list on your application is pretty much any activity in which you have demonstrated enthusiasm, skill, and leadership potential.
Writing Suggestions for Personal Insight Questions
UC Berkeley (together with the other UC schools) has its own set of brief essay questions called the UC Personal Insight Questions, while many other schools use the Common Application essay prompts. The UC Berkeley admissions committee wants you to provide details about your character so they may gain insight into the type of student you might be, and this is the aim of the UC Personal Insight Questions. There are eight questions in total however, only four of them require an answer.
Selecting which UC Personal Insight Questions to respond to is the first step. Gather together with each question and generate ideas. If nothing occurs, disregard that prompt and continue on. Identifying the questions that will allow you to convey your real experience is the main objective here.
Share your story.
Consider what you want the UC Berkeley admissions committee to know about you once you have chosen which questions to respond to. Do you take pride in the organization and volunteer work you do in the community? Maybe you're proud of your dynamic leadership abilities. Or perhaps you've overcome a significant setback and succeeded despite all the challenges you faced. Regardless of what your story is about, you must have a narrative in mind before you begin writing.
Then, consider instances from your life that lend credence to your selected narrative. Being able to highlight your qualities and accomplishments is a key component of any "how to get into UC Berkeley" plan. Remember that whatever you withhold from UC Berkeley admissions will remain private. Be honest about your accomplishments. Tell the UC Berkeley admissions committee what you could bring to the campus if you were accepted and describe the type of student you would be.
The Berkeley early decision acceptance rate might not be available however, you can submit your application early. If you worry that you might not be ready enough, AdmissionSight is here to help. We can assist you throughout the Berkeley enrollment process with our years of experience in college admissions. Book a free consultation with AdmissionSight experts now.