Berkeley Enrollment
The University of California at Berkeley (UCB) is a public research university that was established in 1868. It is the flagship institution among the ten research institutions that make up the University of California system.
In addition to being one of the 14 universities that established the Association of American Universities, the University of California, Berkeley is also home to a number of illustrious research institutions, such as the Mathematical Sciences Research Institute and the Space Sciences Laboratory.
There are a total of 99 Nobel laureates among Berkeley's alumni, teachers, and researchers. In addition, there are 23 Turing Award winners and 14 Pulitzer Prize winners among Berkeley's faculty and researchers. If UC Berkeley piqued your interest, let's now move on to the Berkeley enrollment process.
How Many Students Are Enrolled At Berkeley?
At UC Berkeley enrollment for the academic year 2020-2021, there are a total of 42,327 students enrolled, including 30,799 undergraduate students and 11,528 students in post-graduate programs. To further discuss how many students are enrolled at Berkeley, there are a total of 38,802 full-time students and 3,525 part-time students, and the gender distribution of the student body is as follows: 20,321 male students and 22,006 female students.
The University of California at Berkeley is currently providing the chance for distant learning in the form of an online degree program, and a total of 31,439 students are enrolled in the online program only.
What Is Berkeley's Acceptance Rate?
A record-low acceptance rate of only 14 percent was achieved by the University of Berkeley for the Class of 2025. On the other hand, the university was given a total of 128,196 applications for the Class of 2026. So, what is Berkeley's acceptance rate for the Class of 2026? Although the exact data for admissions have not been made public yet, there were approximately 15,000 people accepted. In percentage terms, this translates to an acceptance rate of 11.7 percent.
Admission Notes for Class of 2026:
The test-blind policy will continue to be implemented at University of California schools during the 2022-2023 academic year.
The total number of applications received by Berkeley increased from 88,067 for the Class of 2024 to 128,197 for the Class of 2026.
A recent judgement from the court could force Berkeley to significantly cut the number of students they accept into the university.
The Class of 2025 had a range of unweighted GPAs that fell between 3.86 and 4.0.
In recent years, there has been a surge in the number of students of African American, Latinx, and Native American descent who have been offered admission.
The acceptance rate for the class of 2026 at UC Berkeley has not yet been made public; however, given that the university received 128,196 applications and accepted approximately 15,000 students, the acceptance rate is anticipated to be just below 12 percent. For the past three years, Berkeley enrollment rates are shown below:
| | | | |
| --- | --- | --- | --- |
| Year | Total Applicants | Admitted Students | Acceptance Rate |
| 2022 | 128,196 | 15,000 (approx.) | 12% (estimated) |
| 2021 | 112,835 | 16,295 | 14.40% |
| 2020 | 88,064 | 15,390 | 17.50% |
What GPA Is Required for Berkeley?
If Berkeley is one of your top choices, you should check what GPA is required for Berkeley. At UC Berkeley, the typical grade point average is 3.89. This makes UC Berkeley's GPA requirements extremely competitive.
To be part of UC Berkeley enrollment in the coming academic years, you need to have a grade point average of 3.89, which places you near the top of your class and far above the norm. To demonstrate that you are prepared for college-level work, you will need to have a majority of A's, preferably in a few AP or IB classes as well.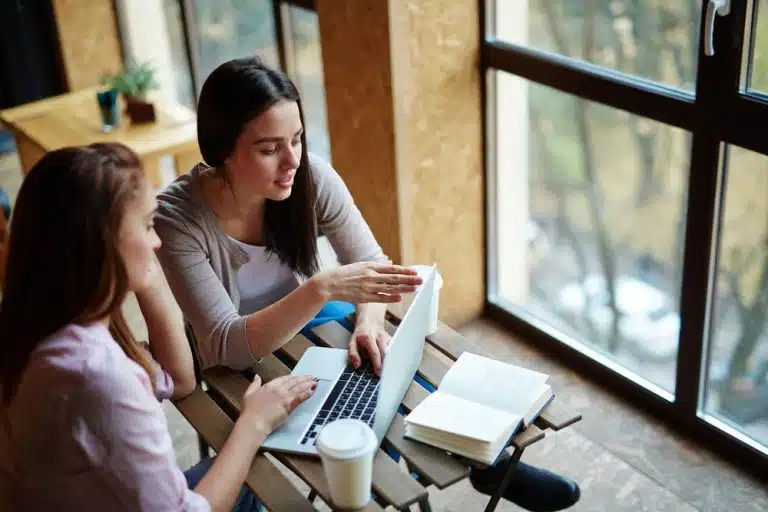 If you are a junior or senior, it will be difficult for you to improve your grade point average in the future. If your grade point average is equal to or lower than the school's average of 3.89, you will need a higher SAT score to compensate for this and demonstrate that you are ready to tackle the academic rigors of college. You will have an easier time competing successfully with other applicants if you do this.
Is Berkeley Test Optional for 2023?
On April 1, 2020, the University of California made the initial public announcement of the new policy, which said that it will take effect for first-year students beginning in the autumn of 2021. Incoming applicants might wonder "Is Berkeley test optional for 2023?" In May of 2020, the regents board extended the policy for the years 2022 and 2023.
However, the University of California (UC) system has announced that it will permit schools to make the tests voluntary for freshman applications beginning in the autumn of 2021 and continuing through 2022.
According to a statement released by the University of California, "The University complied with this decision, but it strongly disagreed with the court's decision and filed an appeal."
In addition to this, the University of California stated that it "explored the possibility of a settlement with the plaintiffs that would provide certainty for students and their families, counselors, and high schools." On Thursday, the settlement was given the go-ahead by the Board of Regents.
As part of the agreement, the university has promised to stop taking applicants' test scores into account when making scholarship and admissions decisions beginning in the autumn of 2022.
According to the statement made by the University of California, "The Board of Regents had already decided in May 2020 that SAT or ACT scores would not be considered for fall 2023 admissions and beyond. And all the UC campuses have announced plans not to consider SAT or ACT scores for fall 2022 admissions."
Last year, due to the widespread coronavirus epidemic, a number of colleges and universities decided to stop using test scores to determine admission. However, campaigners who believe that the examinations unjustly favor children from privileged backgrounds and that the tests inaccurately reflect the academic abilities of a student had expressed hope that this would lead to changes that are in place permanently.
What Are the Requirements for Berkeley Enrollment?
Students who are interested in learning more about the admissions process at UC Berkeley should begin by looking into what are the requirements for Berkeley enrollment. Before the application deadline for UC Berkeley, all of the numerous components of the application to the University of California must be finished. These include composing responses to the UC Personal Insight Questions, achieving the required grade point average at UC Berkeley, and submitting optional SAT scores at UC Berkeley.
To get started, students first fill out the part for their personal information, and then they should select the UC institutions to which they will be applying. After that, you are responsible for providing an accurate self-report of your high school course list and grades.
Students applying for admission to UC Berkeley are not required to submit official transcripts; however, it is essential that you verify that the grades you report are consistent with the information that is found on your official record. This verifies that you have taken the required number of classes and have a grade point average that is sufficient for admission to UC Berkeley.
Questions for Personal Insight
Students are required to respond to the UC Personal Insight Questions in addition to meeting the minimum GPA standards of UC Berkeley. There are a total of eight different UC Personal Insight Questions, but only four of them should be answered by the student. These concise essay questions are designed by the admissions office at UC Berkeley to assist in getting to know you better. Your chances of getting into UC Berkeley can be significantly improved by providing thoughtful answers to the Personal Insight Questions.
Check out these questions regarding personal insight to get you thinking about the kind of response you want to give.
Describe an example of your leadership experience in which you have positively influenced others, helped resolve disputes, or contributed to group efforts over time.
Every person has a creative side, and it can be expressed in many ways: problem-solving, original and innovative thinking, and art, to name a few. Describe how you express your creative side.
What would you say is your greatest talent or skill? How have you developed and demonstrated that talent over time?
Describe how you have taken advantage of a significant educational opportunity or worked to overcome an educational barrier you have faced.
Describe the most significant challenge you have faced and the steps you have taken to overcome this challenge. How has this challenge affected your academic achievement?
Think about an academic subject that inspires you. Describe how you have furthered this interest inside and/or outside of the classroom.
What have you done to make your school or your community a better place?
Beyond what has already been shared in your application, what do you believe makes you stand out as a strong candidate for admission to the University of California?
In addition, there are no entrance exams required at UC Berkeley. This indicates that UC Berkeley will not take a student's SAT score into consideration when making admissions decisions. Students are still able to present UC Berkeley with their SAT or ACT results for credit and course placement purposes, but these scores will not be taken into consideration during the holistic review process that is used by UC Berkeley admissions.
Students who have good SAT scores and want to attend UC Berkeley should submit them. However, test scores are not taken into consideration when deciding who will be admitted to UC Berkeley.
Application Deadlines
Timely submission of each of these components of the application is required in order to meet the UC Berkeley application deadline. The deadline is set for the 30th of November. There is only one application deadline for fall admission to UC Berkeley, and it applies to all of the students who are applying. If you submit your application early, however, you may be able to view the verdict earlier. This may make you more qualified to apply for financial aid in the form of scholarships or grants.
Even though you might not be able to send in your application until November, you can start working on it as early as the first of August. This allows you to fine-tune your strategy in your attempt to get into Berkeley enrollment in advance of the application deadline for UC Berkeley.
How To Get Into Berkeley?
Because UC Berkeley receives applications from outstanding students all over the world, one would wonder what factors divide those who are accepted from those who are not.
Academically, the following will be taken into consideration by the university's admissions committee:
Your cumulative weighted and unweighted grade point average for your senior and junior year of high school
The proposed course of study for the senior year of high school
The trend that has emerged in your academic performance throughout time
The number of advanced placement, international Baccalaureate, honors, and transferable credit hours that a student is enrolled in and successfully completes
How an applicant's academic performance stacks up in comparison to that of other candidates
Subject test results from the SAT, the AP, and the IB
Beyond academics, the University of California, Berkeley seeks applicants whose extracurricular activities and responses to questions concerning their personal insight indicate the following qualities:
Has leadership capacity
Determined
With initiative
Someone who is aware and has a vision
Original
Motivated
Intellectually independent
With matured mindset
Of great character
Responsible
Shown compassion for other people and the community as a whole
Personal Insight Questions
When reviewing your responses to the "personal insight" questions asked by the University of California, admissions personnel will be looking for evidence that you have demonstrated initiative, leadership, service to others, cultural involvement, perseverance, motivation, and exceptional potential. The context in which an applicant's accomplishments are evaluated is the opportunities open to that candidate.
When describing challenges, write about how you have met them head-on and prevailed, and reflect on the lessons you have taken away from those experiences. Doing so will highlight the qualities that UC Berkeley seeks in applicants for their campus.
Recommended Courses To Be Taken
There are a variety of classes that you can take, but they are not required to be taken or reported on your college application.
Courses in More Advanced Level (AP)
The International Baccalaureate Diploma Programme (IB)
Honors courses
Transferable college courses you have completed
Extracurriculars for UC Berkeley
A holistic approach is used to evaluate applications at UC Berkeley, which means that both academic and non-academic aspects of an application are given equal weight in the evaluation process. Students who will add to the intellectual and cultural vibrancy of the university's campus are the type of students the university hopes to attract.
Activities outside of school that demonstrate an applicant's commitment to the subject matter at hand can make a significant impact on whether or not they get admitted.
There is no one path to a successful Berkeley enrollment given that the school is an extremely competitive one and a dream school for tens of thousands of students all over the world. There is, however, more than one method to approach the application process. Despite this, there are a few particular things you should do if you are committed to providing yourself the effective ways how to get into Berkeley:
Make a strategic plan to ensure that you enroll in the most difficult classes that your institution has to offer (and beyond).
If you want to showcase your skills or interests, try approaching them from a fresh perspective and finding methods to integrate them into other communities.
Put yourself in difficult situations intellectually, professionally, and socially and see how far you can go.
Get some practice telling adults about who you are and the things that are important to you. Pay attention to whether or not they are confused or excited, and use this information to better your storytelling.
Devote a significant amount of time to writing and revising the essays you submit in response to the Personal Insight Question prompts so that they are as captivating and memorable as is humanly possible (a tip: write more than the required four essays, then share them with a trusted counselor for feedback on which are strongest).
Extend the scope of your academic interests beyond the confines of your curriculum, preferably by conducting research or working on other initiatives that demonstrate your engagement with significant questions or challenges.
Get in touch with the UC Berkeley admissions staff who will be visiting your place of education or the surrounding area, and make sure to ask them pertinent and precise questions about how well your profile will fit in at the university.
Make it a priority to educate yourself on the issues facing both your local community and the wider world. Take the initiative to come up with solutions that are challenging but not impossible to accomplish. The next step is to make efforts toward putting these answers into action in a manner that makes use of contemporary science and technology.
You will be in a position to submit an application that will impress the UC Berkeley Admissions Committee if you are able to achieve an outstanding GPA in the most challenging classes, engage meaningfully with personal interests and community problems, and demonstrate an ability to take charge of your own goals by acting on your principles.
If you are able to do all of these things, you will be in a position to succeed. None of this is simple, but if you have a strong desire to attend UC Berkeley and want to demonstrate that desire, you should utilize all of the strategies outlined above.
Approximately, only 15 of every 100 applications are accepted. This indicates that the school is highly selective. Meeting their GPA and SAT/ACT requirements is crucial to advancing through their first round of filters and demonstrating your academic preparedness. These steps toward Berkely enrollment might be overwhelming for high school students but worry not, experts like AdmissionSight are here to help.
AdmissionSight was founded 10 years ago aiming to assist students in the tough college admissions process. You may know us more on our website or simply book an initial consultation for us to introduce what we can offer to college aspirants like you.