Berkeley Freshman Class Size
How Big Is the Freshman Class At Berkeley?
The admissions season for the academic year 2022-2023 at the University of California, Berkeley was unlike any other, as it was marked by a lawsuit and subsequent court ruling that threatened to significantly reduce the number of first-year students who were offered admission to the fall semester of 2022.
Now, how big is the freshman class at Berkeley? In the end, state legislation that was passed in March and signed into law made it possible for the University of California, Berkeley, to admit more than 19,700 prospective freshmen and transfer students for the upcoming academic year. This was the same target number that the university had initially planned for.
More than 128,000 students applied for admission for fall 2022. Berkeley freshman class size consists of 14,600 students who were offered admission. Find out more about the Class of 2026 as you read further.
In the past academic year, Berkeley has had more than 128,000 students apply to be first-year students for the autumn of 2022, but only 14,603 were accepted.
In terms of academic prowess and racial and ethnic diversity, the classes of incoming first-year students and transfer students are on par with those of the previous two academic years. Some of the most significant distinctions include the increased number of California students who are being offered freshman admission, as well as the provision of more alluring financial aid packages to students who have the greatest requirement for them.
When a court ruling required the University of California, Berkeley (UC Berkeley) to significantly reduce enrollment at the beginning of March, the month each year in which the campus releases offers of admission, the prospects for a seat at UC Berkeley appeared to be much more competitive than was initially anticipated.
The decision spurred college authorities to investigate novel approaches, such as providing some students with the opportunity to enroll in the fall 2022 semester via remote access exclusively.
Where Are Most Berkeley Students From?
Where are most Berkeley students from? The incoming cohort of first-year students for the autumn of 2022 hails from 53 of California's 58 counties, 55 states and territories in the United States, and 88 nations.
Let's take a look at the demographics of the Berkeley freshman class size in the previous academic year in terms of geography. The majority of students at Berkeley came from the state of California:
California (residents) – 74%
When looking at the countries from which students attend schools in other countries, China comes out on top, followed by South Korea, India, Canada, and Indonesia.
What Are the Demographics of Berkeley?
If you're curious about "What are the demographics of Berkeley?", about sixty percent of the admitted class, or more than 8,000 students, identify as female, while two percent, or about 300 students, identify as nonbinary; this is roughly double the number that was in the admitted class the previous year.
About twenty percent of the students who are granted admission are considered first-generation, which means that neither of their parents has earned a bachelor's degree or higher.
The number of students from all different ethnic groups who were offered admission fell, which was, according to admissions officials once more, a direct result of there being fewer offers extended to students in comparison to the previous academic year.
Every racial group, including African Americans/Blacks, Latinx, and Native Americans, had a percentage representation in the incoming class that was either identical to or comparable to the percentage that was present in the class that was admitted the previous year.
When it comes to ethnic identification, the admitted students for the Class of 2025 are broken down as follows:
African American: 5.3%
American Indian: 0.5%
White: 20.2%
Asian: 44.7%
Chicano/Latinx: 24.2%
The gender distribution of all current students in undergraduate programs reveals that there are significantly more women than men:
The following distribution showcases the schools attended by Berkeley freshman class size students for the Class of 2025:
From Public Schools: 74.1%
From the Countryside: 5.2%
For the first time in the past five years, financial assistance packages were made available to incoming freshmen and transfer students that included debt and work requirements that were lower than $9,000 ($8,950) a year. Officials in charge of student financial aid on campuses strive each year to reduce the amount of money students are expected to borrow and the number of hours they are expected to work. It was $9,800 and $10,000, respectively, for the two academic years that came before this one.
In addition, as part of a multi-year agreement between the state governor and the University of California, the UC system has begun offering a debt-free educational path for a select group of new students beginning in the fall of 2022. This is the first step toward making the debt-free educational path available to all UC students.
As a component of this initiative, the University of California, Berkeley provided financial assistance to hundreds of students in the form of grants, scholarships, and the requirement to participate in work-study programs.
The students with the lowest incomes attending specific low-resource schools were selected to get this package, which included 5% of first-year students (776), and 6% of transfer students (329).
These are some of the data that are included in additional information regarding the newly admitted class:
The average grade point average (GPA) for the class is roughly 3.6 on an unweighted scale, which is the same as in previous years.
Compared to the previous year, UC Berkeley admitted more freshmen and transfer students from families in which neither parent has a four-year college degree. Roughly 95% of these admits attended a California community college.
UC Berkeley admitted more students from families in which neither parent has a four-year college degree. The number of students who are the first in their families to attend college rose from 4,105 the previous year to 4,367 this year.
The number of pupils that transferred schools increased from 2,303 the previous year to 2,371 this year.
This year, 131 first-year students identified themselves as genderqueer or gender non-conforming, which is a significant increase over the previous year's total of 76.
Berkeley Underground Scholars are students who have either been incarcerated themselves or come from families in which another family member has been incarcerated. In the past, the majority of Berkeley Underground Scholars were transfer students. However, this year there is a significant number of freshmen admits, a total of 94, and only a dozen were transfer students.
A greater number of members of Berkeley freshman class size pool participated in campus outreach programs for underserved kindergarten through community college students who were offered admission. This includes 41 more freshmen compared to the previous year and almost 30 more transfer students than the previous year.
What Are the Top Majors At Berkeley University?
What are the top majors at Berkeley University? If you were to choose four students attending UC Berkeley at random, you would find that one of them is working toward a degree in one of the social science fields.
The Social Science department at UC Berkeley is the largest program overall, accounting for twenty percent of the university's faculty members. Students who are interested in the social sciences are dedicated to gaining an understanding of how humans in the past and the present have managed their lives. They hope to use this knowledge to help find solutions to some of the problems that have persisted throughout history.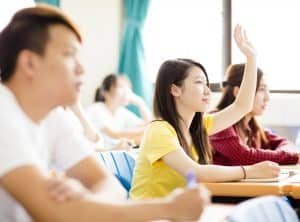 The field of computer and information sciences comes in as the second most popular major among undergraduate students, with 12% of students pursuing a degree in that particular area. Students who wish to earn a degree in Computer Science from UC Berkeley can do it in one of two different ways.
First-year students make up the majority of those who are accepted into the Engineering and Computer Sciences major (a highly competitive process). Around 10% of the undergraduate population at the University of California, Berkeley is comprised of students majoring in Biological and Biomedical Science.
The University of California at Berkeley is consistently ranked as one of the best institutions in the state for earning a degree in biological sciences, and the institution confers more than one thousand such degrees annually. There are several research units where students collaborate with academic members to make new discoveries in a variety of fields, including genetics, genetic engineering, and sustainable technology.
The Henry Wheeler Center for Emerging and Neglected Diseases (CEND) is a particularly impressive unit, and its mission is implicit in the name. CEND stands for "Center for Emerging and Neglected Diseases." The Cancer Research Laboratory (CRL), which is also a research organization, is now working with CEND to implement the Immunotherapeutics and Vaccine Research Initiative, which is an endeavor that tries to develop novel ways to treat cancer.
Berkeley freshman class size students will have the opportunity to gain practical experience throughout their time spent in the classroom at Berkeley, and the research units that are housed within the department of biological sciences serve as an example of this.
Is Berkeley A Large University?
To answer the common query "Is Berkeley a large university?", the expansive campus of the University of California, Berkeley, which may be found in the Bay Area of San Francisco, spans 1,232 acres.
On the main campus of the University of California, Berkeley, you'll find some museums, such as the University of California Museum of Paleontology, the Berkeley Art Museum and Pacific Film Archive, Lawrence Hall of Science, as well as several research units, such as the Space Sciences Laboratory and the Mathematical Sciences Research Institute, as well as an ecological preserve that spans 800 acres called the University of California Botanical Garden and a recreation center in Strawberry Canyon.
In addition, the Mathematical Sciences Research Institute and the Space Sciences Laboratory are both located on the campus of the University of California at Berkeley, which is one of the most prestigious academic institutions in the world.
When discussing the courses offered at UC Berkeley, it is important to note that the university is structured into 14 colleges and schools, each of which has 180 departments and 80 multidisciplinary divisions that collectively offer more than 350 degree programs.
Schools are often reserved for graduate students only, but some may offer undergraduate majors and minors. Colleges, on the other hand, teach students at both the undergraduate and graduate levels.
Admissions to graduate programs at the university have been decentralized, which means that applicants are required to apply directly to the department or degree program. Undergraduate admissions requirements at UC Berkeley are decided by the University of California system, the Berkeley campus, the college or school, and the department. Graduate admissions requirements, on the other hand, are decided by the college or school.
The vast majority of graduate students are strongly urged to submit applications for teaching assistantships, research assistantships, and fellowships.
UC Berkeley had a total enrollment of 45,057 students for the fall semester of the academic year 2021. There were a total of 32, 814 students accepted into the undergraduate program, and there were 13,243 students accepted into the graduate program. With 7,892 international students already enrolled at the university, it is clear that UC Berkeley is a top choice for prospective students from other countries.
Students at the University of California, especially Berkeley freshman class size students have access to a wide range of housing alternatives, including university-owned or affiliated homes, private houses, fraternities and sororities, cooperative housing (co-ops), and private dwellings.
There are a total of twelve separate resident halls that are managed by UC Berkeley. These include family student housing, housing for re-entering students, lodging for optional international students, and residence halls for undergraduates.
At UC Berkeley, students have a wide variety of options to choose from when it comes to participating in extracurricular activities.
Attending Calapalooza, a student involvement event that takes place twice a year at UC Berkeley and aims to bring together members of the university's more than 1,000 student organizations, 60 fraternities and sororities, and student government bodies, is a fantastic way to get started.
Do you find that sharing a meal brings people together? Join the Potluck Club, where participants cook meals from a wide variety of regional and international cuisines.
Students who participate in Solar Spring Break have the opportunity to travel to different countries and receive experience installing solar panels in a variety of settings.
Other organizations at Berkeley, such as "Lean On Me" are committed to providing confidential peer help to students who might be struggling with issues related to their mental health.
At UC Berkeley, there is an organization for everyone, and one that combines academics and fun is the Aerospace Society of Automotive Engineers (SAE), which designs and builds remote-controlled aircraft to compete in the SAE International Aero-design Competition.
The social and charitable landscape is heavily influenced by the Greek life community. It is estimated that approximately one student out of every three is a member of either a fraternity or a sorority. Greek community members are notably dedicated to sustaining campus traditions and arranging some of the school's most significant events, including Welcome Week, Homecoming, and the Trick or Greek event that takes place during Halloween.
The University of California, Berkeley is a member of the Pacific 12 Conference, and the college offers almost a thousand students the opportunity to participate in intercollegiate athletics at the varsity level, for which they are eligible to receive somewhat more than $12,000 in financial assistance.
The men's football program at UC Berkeley is without a doubt the most popular sport on campus, and it also brings in the most cash of any of the sports offered by the athletic department. It may come as a surprise to hear that crew is another prominent activity at UC Berkeley; in fact, the crew was the school's first organized sport back in 1868. Although this may come as a surprise, crew is one of the most competitive sports at UC Berkeley.
Over 15 national titles have been won by members of the men's crew team at UC Berkeley, and those same rowers have represented the United States of America in three separate Olympic competitions. As a result of their consistent participation in the NCAA Division I Tournament, the women's volleyball team also has an impressive record of accomplishment.
With its academics, social standing, and physical access, UC Berkeley is widely regarded as being among the nation's colleges that are both the most diverse and inclusive.
Students from California, in particular, can receive an education at UC Berkeley at a price that is within their financial reach. More than sixty percent of the undergraduate students who are eligible for financial aid receive funding from UC Berkeley.
Students who are searching for a social atmosphere rich in diversity, an academic setting that is intellectually challenging, and an abundance of neighboring attractions and activities will be drawn to a campus like UC Berkeley. If you are one of those aspiring to be part of the Berkeley freshman class size pool next school year, better start your preparations early. AdmissionSight can guide you in every step of your application to UC Berkeley or any other institution.
AdmissionSight has been working with students through tough college admissions processes of different schools, including the Ivies. The average acceptance rate for our students to the top schools in the U.S. is 75%, one of the highest in the industry. Do not hesitate to schedule an appointment for your initial consultation today.