Berkeley GPA and SAT Requirements
One of the most prestigious educational institutions in the United States is the University of California at Berkeley also referred to simply as Cal. Despite being publicly funded, it is widely regarded as one of the most selective universities in the United States. It's important that you know more about Berkeley GPA and SAT requirements.
From academic pioneers to the free speech movement, the University of California, Berkeley was always a leader in the field. This university is responsible for producing some of the most brilliant minds in the world. The success of the university's educational programs is responsible for all of this.
UC Berkeley has produced 31 alumni who have gone on to win the Nobel Prize. There are four departments on campus that have won the Pulitzer Prize. More than 200 Olympic medals were won jointly by students and alumni of the program. It should be sufficient for everyone to be aware of how wonderful the university is.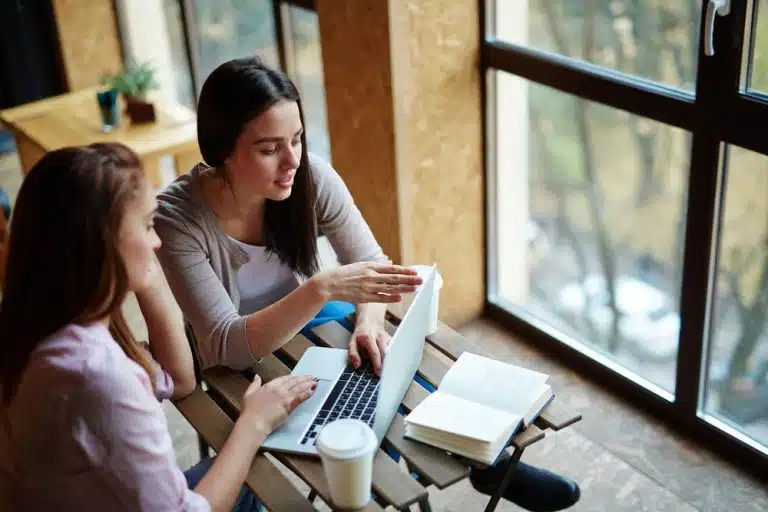 Before you start the process of applying to colleges, it is essential that you have a comprehensive understanding of the UC Berkeley application, particularly with regard to the Berkeley GPA and SAT requirements. Getting accepted into UC Berkeley is a difficult task. If you want to increase your chances of getting accepted, it is important that you have a thorough understanding of the UC Berkeley application.
We will learn more about the requirements for UC Berkeley, including the minimum Berkeley GPA and SAT requirements, in order to best prepare you for an application to an Ivy League school. This will also include other factors to consider.
What SAT score does Berkeley require?
What SAT score does Berkeley require? The Scholastic Aptitude Test (SAT) is a standardized test that is given to high school students in order to evaluate how well they are prepared for college and to give colleges a single point of data that can be used to compare the qualifications of each individual applicant.
The scores you received on standardized tests will be considered by college admissions officers, along with your high school grade point average, the subjects you studied in high school, letters of recommendation from previous instructors or mentors, extracurricular activities, admissions interviews, and personal essays. The weight that each institution places on SAT scores in relation to the process of applying to colleges and universities varies.
Prior to submitting an application to attend UC Berkeley, prospective students need to give some thought to the SAT prerequisites that the university has established. Students who are interested in enrolling at UC Berkeley need to give some thought to the SAT score requirements that are imposed by the university as part of the application process. Calculated and taken into consideration are the students' Berkeley SAT Scores, which are based on the 25th and 75th percentiles.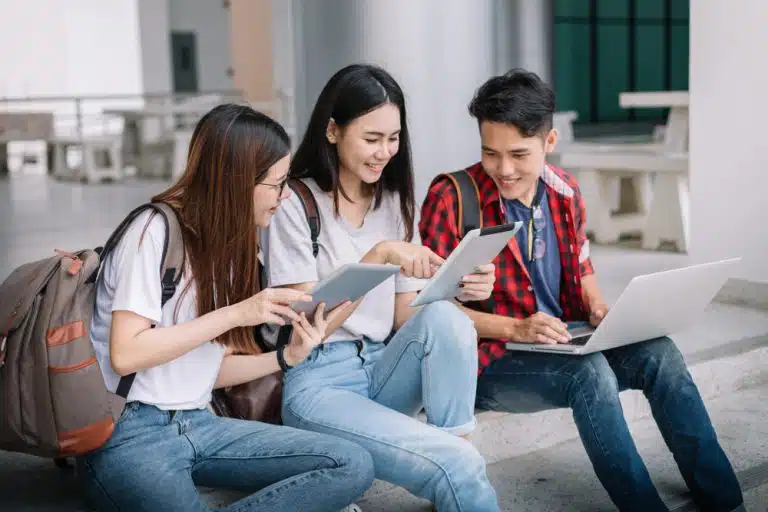 In addition, it is essential for students to be aware of the average SAT score required for admission to UC Berkeley, which is 1415 for the composite score. In the case of the SAT score for the 25th percentile at UC Berkeley, the New SAT score is 1300, and the score for the 75th percentile on the SAT is 1530. The following table provides a breakdown of the UC Berkeley SAT Score Requirements, which can be used to help guide your preparation.
| | | | |
| --- | --- | --- | --- |
| Sections | Average | 25th Percentile | 75th Percentile |
| SAT Math | 725 | 660 | 790 |
| SAT Reading & Writing | 690 | 640 | 740 |
| Total | 1415 | 1300 | 1530 |
Students are required to ensure that they are capable of achieving the UC Berkeley Average SAT score of 1415, which is the minimum score that students are required to achieve. Given the significance of the UCB SAT scores, students are obligated to do so. Students must give serious consideration to their Berkeley SAT Scores and strive for significantly higher scores in order to have success with the application process.
Does Berkeley do Scorechoice?
Does Berkeley Scorechoice in the admission process?  A significant component of your testing strategy is the Score Choice policy that is in place at your school. Score Choice at UC Berkeley is set to "All Scores" as the default option. This indicates that in order to enroll at UC Berkeley, you will need to provide the admissions office with all of your previous SAT scores.
This may sound intimidating, but in reality, the majority of schools do not weigh all of your scores in the same way. In the event that you received a score of 1300 on one examination and a score of 1500 on another, for instance, they will not actually average the two examinations.
Some of the students are still concerned about turning in an excessive number of test scores. They are concerned that UC Berkeley will punish excessive efforts to improve your grade if there are too many of them. But how many more than is acceptable?
It is recommended by admissions officers that candidates submit between four and six tests. The university is aware of the fact that you wish to improve your chances of being accepted into the program, and taking the examination more than once is one way to achieve this goal. They honestly don't care how many times you've taken the test as long as you've done it within a reasonable number of times. They are only going to concentrate on your score.
If you take it more than six times, colleges will begin to question why you are not improving with each successive attempt. They will challenge your ability to learn new material and question your study skills.
However, if you have fewer than six tests under your belt, we strongly recommend that you retake the exam in order to increase your chances. If you have taken the SAT in the past and have received a score that is lower than 1530, you should seriously consider studying for the SAT and taking it again. You do not have a lot to lose, and there is a possibility that you could improve your score, which would significantly increase your odds of being accepted.
Does Berkeley require SAT Subject Test?
Does Berkeley require SAT Subject Test? The SAT subject tests that are required can vary from school to school. In general, selective schools are more likely to impose such requirements, whereas the majority of schools across the country do not.
The University of California, Berkeley has stated that students should consider taking SAT subject tests. They have suggested in the admissions section of their website that Subject exams are optional, but they still have the potential to add value. If you report your scores to one campus, they will be shared with every campus to which you have applied, regardless of which campus you report them to first.
The application review process will not include the use of standardized tests in any way. In most cases, this indicates that submitting scores from SAT subject tests is not required; however, doing so can highlight particular strengths. If you are interested in attending a school of engineering, for instance, including your SAT subject test scores in science and mathematics will be beneficial to your application.
The SAT Subject Tests typically carry a lot less weight than your overall grade point average and SAT/ACT score. If you are able to choose between raising your overall SAT/ACT score and raising your scores on individual SAT Subject Tests, your best bet is to work on raising your overall SAT/ACT score.
Is SAT required for UC Berkeley?
Is SAT required for UC Berkeley admissions?  After the global pandemic, the SAT requirement of standardized test scores has been removed as one of the criteria for admission at UC Berkeley, as it has been removed at a large number of other American universities. Therefore, the SAT Scores requirement for UC Berkeley will not be mandatory for the academic years 2021 and 2022. The University of California, Berkeley does not require applicants to submit scores from the Scholastic Aptitude Test (SAT) or the American College Testing Program (ACT).
A holistic review has always been used at Berkeley, and it will continue to be used, which means that there is no single factor on the application that will determine a student's admission status. This will not change. Scores on the SAT or ACT were not the only academic indicators offered on the application to evaluate applicants' knowledge and skills.
Other academic indicators, such as grades, the difficulty of a student's courses, and other non-required tests (such as SAT subject tests, AP tests, and IB tests, among others), will continue to be evaluated as part of the review process. A student's individual academic context will also be taken into consideration.
Scores on standardized tests such as the SAT and ACT will not be considered during the admissions process; however, any scores submitted to Berkeley will be considered for placement or subject credit purposes in the event that the student is admitted to Berkeley.
What GPA does UC Berkeley require?
What GPA does UC Berkeley require for admission?  According to Berkeley's website, in order to be considered for admission, applicants must have earned a grade point average (GPA) of at least 3.0 in all A-G classes taken during their 10th and 11th-grade years. (A GPA of 3.4 is required for non-residents). Every applicant is expected to satisfy all of the primary requirements, including this particular one.
Based on the GPA scores that were submitted the year before, the minimum required average GPA to attend UC Berkeley is a 3.8. In order to be a competitive applicant to the University of California, Berkeley, you will need to earn a grade point average of at least 3.8 while you were enrolled in high school.
Because a 3.8-grade point average is considered to be the norm at all reputable American universities, UC Berkeley SAT score is consistently ranked as one of the most competitive and selective educational institutions in the entire world.
UC Berkeley Scores for International Students
International applicants must have finished secondary school and earned a certificate of completion or have graduated from secondary school in a country that has a university system that is comparable to the one in which they wish to enroll in order to be considered for admission to UC Berkeley. In addition to that, they need to have:
| | |
| --- | --- |
| GPA (middle 50%) | 3.90-4.00 (unweighted) |
| ACT (middle 50%) | 32-35 |
| SAT (middle 50%) | 1450-1530 |
In addition, having a strong command of the English language is essential to succeeding at UC Berkeley. You can provide evidence of your expertise by passing any one of the following examinations and achieving the required score:
Passing score on the Test of English for Speakers of Other Languages (TOEFL), which must be at least 80. (Berkeley prefers 100)
An official score from the International English Language Testing System (IELTS) of at least 6.5
Pass the DuoLingo English Test (DET) with a score of at least 115 out of a possible 150.
The results of any language examinations must be submitted to the Office of Undergraduate Admissions by the end of January at the latest, prior to the fall semester in which the student wishes to enroll. Our code is 4833. Please contact TOEFL so that they can confirm the date that your test scores will be mailed to campuses.
Additional options for international students to fulfill the language prerequisite include the following:
A minimum of three years of English as the language of instruction (LOI)
Receive a score of 3, 4, or 5 on the Advanced Placement exam in either English Language and Composition or English Literature and Composition
Achieve a score of 6 or 7 on the English portion of the IB Standard Level examination (Language A only)
A score of 5, 6, or 7 on the English portion of the IB Higher Level examination (Language A only)
Berkeley Acceptance Rate
What is the current Berkeley acceptance rate? The University of California, Berkeley is an extremely selective institution, and according to its admissions statistics, it is among the top 50 schools in the world in terms of difficulty to gain entry into its undergraduate programs.
The acceptance rate at the University of California, Berkeley has continued to fall over the past eight years, and it will almost certainly continue to do so into the future. This trend is consistent with what has been seen at virtually all of the nation's top universities.
It was one of the most competitive classes in the history of the University of California, Berkeley's admissions process to get into the Class of 2024. The University of California, Berkeley received 88,026 applications from prospective students for the Class of 2024; however, only 15,404 of those applicants were accepted, which results in an acceptance rate of 17.5 percent overall.
The total number of applications rose by 8,026 or 0.8 percent from the previous year (2023 to 2024), moving from 87,353 to 88,026.
Admissions Chances
The University of California, Berkeley has a rigorous admissions process that requires students to have Berkeley GPA and SAT requirements that are significantly higher than the norm. The school accepts less than twenty percent of the students who apply. However, unlike the other campuses of the University of California, Berkeley does not require applicants to take standardized tests in order to be considered for admission. Because of this, admissions officers at Berkeley consider factors in addition to Berkeley GPA and SAT requirements when making their decisions. Students are required to write four brief essays that demonstrate personal insight as part of the application process.
Students have the ability to easily apply to multiple schools within the University of California system using just one application. This is made possible by the fact that UC Berkeley is a part of the University of California system. Even if a student's Berkeley GPA and SAT requirements are a little bit lower than the norm, they will frequently get a closer look if the student demonstrates a unique talent or has a compelling story to tell.
A compelling essay and noteworthy participation in extracurricular activities are two essential components of a competitive application to the University of California, Berkeley.
Keep in mind that applicants who are residents of California are required to have a grade point average of 3.0 or higher, with no grade lower than a C in any of their 15 "a-g" college preparatory courses. Your cumulative grade point average must be 3.4 or higher if you are not a resident. Local high school students who attend one of the participating schools and who place in the top 9 percent of their class may also be eligible.
Your academic performance is the single most important factor in UC Berkeley's admissions decision; however, the school is looking at much more than just your grades. The university wants to see that the applicant's grades are improving (or at the very least, not declining), and that the applicant has successfully completed rigorous college preparatory courses such as AP, IB, and Honors courses.
Students who demonstrate a passion for learning and who have challenged themselves academically throughout high school are encouraged to apply to the university.
If you need help putting the finishing touches on your early applications, or want some advice on whether or not applying Early Decision or an Early Action is a good option for you, at AdmissionSight, we have over 10 years of experience guiding students through the competitive admissions process, including our athletic recruitment program.
AdmissionSight can help you put your best foot forward when applying to college this fall. Contact us today for more information on our services.