Berkeley Traditions
Berkeley, California is home to the public land-grant research university known as the University of California, Berkeley, and is one of the largest public university campuses by enrollment. It is often known as Berkeley or Cal and it was the first land-grant institution in the state of California and the first campus to be established as part of the University of California system. It has established plenty of Berkeley traditions too.
The University of California was founded in 1868. There are around 31,800 students enrolled in the institution's undergraduate programs, and there are 13,200 students enrolled in the institution's graduate programs. Berkeley is often thought of as one of the best colleges in the world, and Forbes' 2022 America's Top Colleges List says that it is the best public university.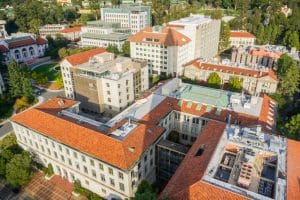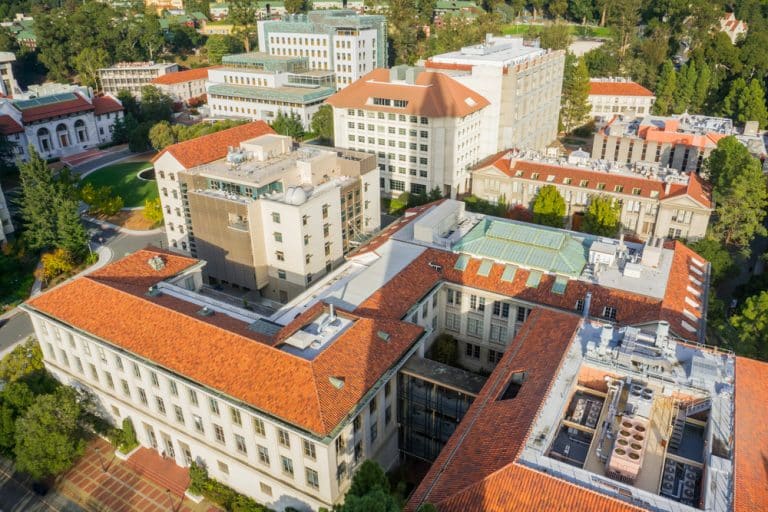 Being a student at Berkeley does not only involve pure academics, but you will also find yourself enjoying their rich traditions and learning about their worthwhile history. You will also learn to engage in its active student communities and form unforgettable camaraderie with other students from diverse backgrounds.
At AdmissionSight, our commitment to guiding each student through the difficulties of the enrollment process has remained constant throughout the years. Our dependable consulting ensures that your application will bring out the best in you. In the succeeding parts of this article, we will discuss the valuable Berkeley traditions and their significant contributions to the college life of a student.
Are academics at Berkeley hard?
Are academics at Berkeley hard? The academics at this institution are some of the best in the country, but it does involve difficult courses. The professors at UC Berkeley are among the very best in the country. There is a wide range of student-to-teacher ratios. Each class may have as few as thirty students or as many as one hundred fifty.
Every major can have around fifty students, which allows the teachers to focus on providing a high level of instruction. When you are an underclassman, you are required to take more general education courses, which results in the classrooms having a larger student population.
In these cases, the instructors won't recognize your name, and unless you raise your hand or go to office hours, it's possible that you'll never get the chance to talk directly to them. If you take specialized classes or classes only for upperclassmen, your professor will probably know your name, and you will have a closer relationship with them.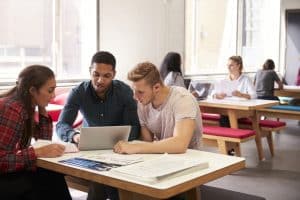 It's possible that your large-to-medium-sized class will include discussion sessions. The typical schedule includes one or two lectures per week, followed by a discussion session once a week. The debate is being led by a teaching assistant, or a graduate student instructor, as Berkeley students refer to them. These are students who are in graduate school right now. They are usually just a little bit older than you and help you learn by adding to a discussion about the content.
Classes at Berkeley can be really challenging, and there have been those who have had excessive expectations, but overall, classes have been wonderful and engaging, according to the majority of its students. Aside from putting in a huge number of hours into rigorous studying, students at this institution also enjoy the various Berkeley traditions and have fun once in a while.
Engagement in class is expected, but the level of participation might vary greatly depending on the instructor. Some instructors prefer to lecture for the entirety of the allotted class time, while others prefer to have students interact with the person sitting next to them. Others encourage students to engage in conversation during class, and still, others prefer to simply take questions at the end of the session.
The students frequently engage in intellectual discourse outside of the classroom. Many individuals were discussing a variety of topics, including English, philosophy, mathematics, physics, and so on. Students at Berkeley are passionate about learning, regardless of whether or not it is related to their chosen field of study, and they like exchanging ideas with one another.
Students at Cal tend to have healthy competition, and the most competitiveness may be found in the curved classes such as math and sciences. On the other hand, competition can be lower in the humanities section of the university, but expectations are still quite high.
Berkeley provides instruction that is useful not only for obtaining employment but also for learning simply for the sake of personal growth and development. There are counselors available who will encourage you to come in and speak about the many career paths that are open to you, and, of course, there is always more learning that can be done. The lecturers don't talk much about jobs, but the counselors make up for that.
List of Berkeley Traditions
The University of California, Berkeley, was established in 1868, and its long and illustrious history spans more than 150 years. A significant portion of this history is comprised of traditions that are consistently practiced by a large number of Golden Bears, but there are also a variety of campus superstitions that students might want to be cautious of.
Continue reading to find out the list of Berkeley traditions and other interesting superstitions that are still being practiced at this institution.
Three University Seals
One of the most prominent urban legends that almost all students at Berkeley are aware of is the urban legend surrounding what is supposed to happen if you tread on one of the three university seals that are located surrounding Memorial Glade.
It's been suggested that if you do that, you won't be able to get a 4.0 grade point average, either for that semester or for your total Berkeley grade point average. If you tread on the seal, you can try to undo the consequences by stroking or kissing the statue of the ball that is located in front of the Campanile. This is said to bring good luck.
Rolling Down 4.0 Hill
Students commonly engage in this practice in the days leading up to important exams in the hopes of improving their chances of success. At these times, you may frequently observe a large number of people rolling down the 4.0 Hill that is located on campus.
Yelling for Hugo
There are a lot of different explanations as to how this custom got started, but the one that is most common is that the dog of a former president of the University of California ran away before exams. After that, the president made a pledge that whoever among the students located the dog would be awarded perfect scores on all of their forthcoming exams.
The residence halls are the primary locations where this custom is carried out. As a student at Berkeley, you will get used to hearing a significant number of students calling out for Hugo, which has become one of the most well-known Berkeley traditions.
Walking under Athena
It is said that if you walk under the figure of Athena, the Greek goddess of knowledge, near the entrance to the Doe library, you will be endowed with wisdom. On the other hand, if you move back out from underneath her, she will reclaim it. Therefore, in order to safeguard the information they have received, students frequently exit the library through the rear doors.
RRR Week Melody
A somber tune known as "The Hanging of Danny Deever" was performed on the campus carillon one more time the day before final exams began in 1930. Unintentionally, this show started a tradition that is still done at the end of each semester.
Hiking to the Big C
The trip to the Big C is a classic that virtually all Cal students complete at some point during their time at the university, and it begins near the Foothill parking lot. You may undertake this climb with a Golden Bear Orientation group or with your friends.
Climbing to the top of the Campanile
Students at Berkeley are able to see the bay from specific locations on campus, such as the Campanile, which is one of the many reasons why going to Berkeley is one of the finest decisions they could make. The vista is breathtaking, and the students' favorite time to go there is just before it shuts for the day, when the Bay is silhouetted by the setting sun.
Card Stunts on Football Game
The legacy of Cal being at the forefront of the invention is not limited to the STEM areas; in fact, Cal supporters were the ones who first started conducting card tricks at the Big Game in 1914. Today, card stunt committees are responsible for coordinating these intricate acts and inviting kids to participate.
Meeting Oski
One of the unique Berkeley traditions is "Finding Oski," the storied mascot of the University of California, Berkeley. It is something that many students at least attempt to accomplish while they are on campus. During major school events such as Cal Day, you can typically see him strolling around the grounds.
California Victory Cannon
Every home football game starts with the cannon being fired, and it continues firing after every score and after every victory. People on the Rally Committee can choose to be on the Cannon Crew and help fire the California Victory Cannon if they want to.
Not Wearing Red
It is a well-established custom that students should abstain from wearing red in order to avoid representing Stanford's colors; nevertheless, it is of the utmost importance that they not do so during the Big Game.
Bonfire
The UC Rally Committee is responsible for putting on a number of events, the most notable of which is the Bonfire Rally. It is without a doubt the most breathtaking presentation of the Spirit of California that one can find at this university, and it is going to take place at the Hearst Greek Theatre on the evening before the Big Game.
This bonfire is an essential part of getting our Fellow Californians are amped up for the Big Game, and it is enjoyed by thousands of students as well as alumni.
Bear Statues
There are a lot of statues of bears on campus due to the fact that Berkeley is the home of the Golden Bears. During their free time, students frequently take their time discovering all of them.
Does Berkeley have student clubs?
Does Berkeley have student clubs? There are currently more than 1,400 student groups and organizations registered at the University of California, Berkeley. Students can join groups with the purpose of acquiring new knowledge, expanding their social networks, discovering new interests, and gaining valuable work experience.
With the huge number of available organizations, students have plenty of possibilities from which to select. With their groups, students can take delight in the exciting Berkeley traditions and create unforgettable memories at this campus.
The official student association of the University of California, known as the Associated Students of the University of California (ASUC), is in charge of allocating funds to student organizations and planning on-campus gatherings for students. Because of its independent funding model, amount of university engagement, and resources, it is regarded as the most autonomous student government at any institution in the United States of America.
The Student Union Program, Entertainment, and Recreation Board (SUPERB) of the ASUC is a student-run, non-profit division of the organization that is committed to providing entertainment for the university and the surrounding community.
SUPERB has been around since 1964, and its events include the Friday Film Series, free Noon Concerts on Lower Sproul Plaza, comedy competitions, poker tournaments, and free sneak previews of upcoming movies, among other things.
Is there a Greek life at Berkeley?
Is there a Greek life at Berkeley? There are currently 58 recognized CalGreeks fraternity and sorority organizations that are active on the UC Berkeley campus, and approximately one in ten undergraduate students is a member of one of these organizations. In addition, there are five other fraternities and sororities that are starting chapters on campus.
More than thirty percent of Berkeley's student body participates in some aspect of the Greek system, making Greek life a very important component of both the academic and social life at Berkeley.
Does Berkeley have good athletics?
Does Berkeley have good athletics? The California Golden Bears have won national championships in football, men's basketball, baseball, softball, men's and women's crew, men's gymnastics, men's tennis, men's and women's swimming, men's water polo, men's Judo, men's track, and men's rugby. Students and graduates of the University of California also brought home 207 Olympic medals.
In addition to its rich Berkeley traditions, this institution is also home to several athletic success stories that exhibit the all-rounder characteristics of its students.
The university's sports teams are mostly affiliated with the NCAA Division I Pac-12 Conference and go by the name California Golden Bears. In addition to being a member of the Pac-12, the University of California, Berkeley is also a member of the Mountain Pacific Sports Federation and the America East Conference in the sport of women's field hockey.
Cal athletes have been victorious at the individual national championship level in the sports of track and field, gymnastics, swimming, and tennis. The university's hurling club achieved sporting history on January 31, 2009, when they defeated Stanford in the first-ever collegiate hurling match to be played on American soil.
The Cal Rugby football team has not only won at least 26 national championships but also many more 'Scrum Axe' competitions (a competition in which a ceremonial Native American battle axe is affixed to a trophy and awarded to the winner). So, by the 1930s, the Scrum Axe was chosen as the trophy that the Cal and Stanford Rugby teams would trade every year.
The 2007–08 Fall U.S. Sports Academy Directors' Cup standings (now the NACDA Directors' Cup) were a competition that measured the best overall collegiate athletic programs in the country, with points awarded for national finishes in NCAA sports. Cal finished in first place in the competition, which is now known as the NACDA Directors' Cup.
In the competition that took place in 2007–2008, Cal finished in the seventh position with 1119 points. The most recent competition that Cal participated in was the 2010–2011 NACDA Directors Cup, where they finished in third place with 1219.50 points, trailing only Stanford and Ohio State. This is the best finish that Cal has ever achieved in the Director's Cup.
How diverse is Berkeley?
How diverse is Berkeley? In all that they do, Berkeley is mindful of the inextricable connection that exists between a diverse population and the overall quality of their work. They know that it is not only their job but also their mission to make sure that everyone in this institution has free and equal access to opportunities to learn and grow.
15.46% of UC Berkeley students are not from the state in which the university is located, and 10.49% are not from the United States. There are students attending Berkeley who are citizens of 129 different countries, with the bulk of the foreign students being from China, South Korea, and India, respectively. At UC Berkeley, there are about 22,006 female students and 20,321 male students.
You can check out our blog post on Berkeley Diversity Statistics for more interesting facts and in-depth discussions about this renowned institution's diversity data.
Berkeley traditions can surely give a lot of unforgettable memories to students. Your college life at this prestigious institution won't be complete and full of enjoyable memories without those traditions mentioned earlier. Suppose Berkeley is your dream college, and learning about its remarkable traditions has strongly convinced you to enroll. In that case, we at AdmissionSight are here to provide our quality consulting service and help you achieve your goals. Contact us to learn about our service from our trusted team.