Berkeley vs Georgetown: A Comprehensive Look at the Pros and Cons
If you're planning to pursue higher education in the United States, you have a plethora of options to choose from. Among these options is the University of California – Berkeley and Georgetown University, two of the most prestigious institutions in the country. This article will take a comprehensive look at Berkeley vs Georgetown, comparing their pros and cons in various aspects of university life.
Introduction to Berkeley and Georgetown
Berkeley and Georgetown are both renowned for their academic excellence, unique campus cultures, and diverse student bodies. However, there are differences between the two universities that should be considered when making a decision about where to enroll.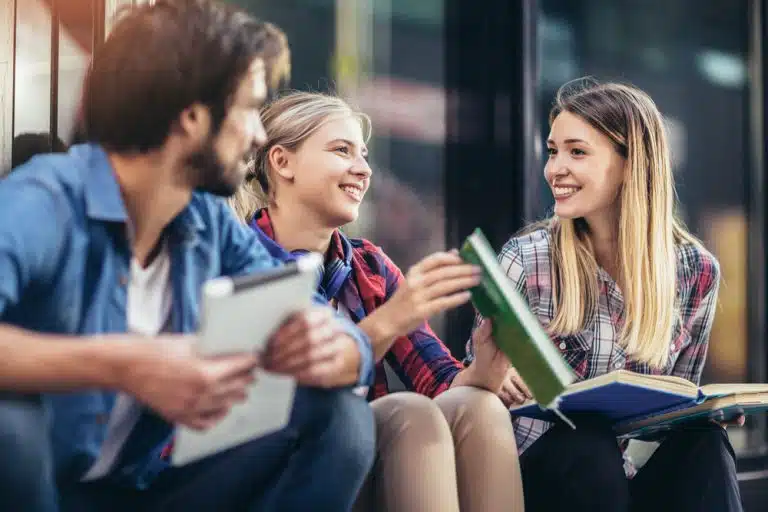 One major difference between Berkeley and Georgetown is their location. Berkeley is located in the San Francisco Bay Area of California, while Georgetown is located in Washington D.C. This means that students at Berkeley have access to the vibrant tech industry and cultural scene of the Bay Area, while students at Georgetown have access to the political and historical landmarks of the nation's capital. Additionally, the weather at the two universities is quite different, with Berkeley experiencing mild, Mediterranean-like weather and Georgetown experiencing hot, humid summers and cold winters.
History and Background of Berkeley and Georgetown
The University of California – Berkeley was founded in 1868 as the flagship institution of the UC system. It is a public research university located in the San Francisco Bay Area and is known for its liberal arts curriculum and cutting-edge research programs. Georgetown University, on the other hand, was founded in 1789 and is located in Washington, D.C. It is the oldest Catholic and Jesuit institution of higher learning in the United States and is known for its rigorous academic programs and commitment to social justice.
Berkeley has a rich history of student activism and political engagement. In the 1960s, the campus was a hotbed of protests against the Vietnam War and for civil rights. Today, Berkeley continues to be a leader in social and political activism, with students and faculty involved in a wide range of causes and movements.
Georgetown, on the other hand, has a strong tradition of international engagement and diplomacy. The university's School of Foreign Service is one of the top programs of its kind in the world, and many Georgetown graduates go on to work in government, international organizations, and non-profits. The university also has a campus in Qatar, which offers programs in international affairs and regional studies.
Academic Programs Offered by Berkeley vs Georgetown
Both Berkeley and Georgetown offer a wide range of undergraduate and graduate programs in various fields, including business, law, medicine, social sciences, humanities, and natural sciences. Berkeley is particularly known for its strong programs in engineering, computer science, and mathematics, while Georgetown is well-regarded for its programs in international relations, political science, and public policy.
In addition to their traditional academic programs, both Berkeley and Georgetown also offer a variety of interdisciplinary programs that allow students to explore multiple fields of study. For example, Berkeley offers a program in Environmental Economics and Policy, which combines economics, environmental science, and public policy. Georgetown offers a program in Science, Technology, and International Affairs, which combines science and technology with international relations and policy.
Furthermore, both universities have strong research programs and opportunities for students to participate in research projects. Berkeley is home to several research centers, including the Berkeley Institute for Data Science and the Energy Biosciences Institute. Georgetown has research centers focused on topics such as global health, cybersecurity, and social justice.
Campus Culture at Berkeley vs Georgetown
Berkeley and Georgetown have distinct campus cultures that reflect their geographic locations and historical backgrounds. Berkeley is known for its liberal and activist student body, with a strong tradition of political engagement and social justice activism. Georgetown, on the other hand, has a more traditional and conservative campus culture, with a focus on intellectual inquiry, community service, and Jesuit values.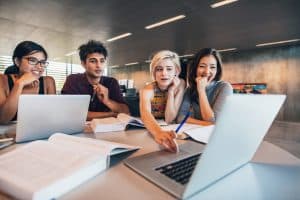 Despite their differences, both campuses offer a wide range of extracurricular activities and opportunities for students to get involved. Berkeley has a thriving arts scene, with numerous student-run theater groups and music ensembles. Georgetown, on the other hand, is home to a number of prestigious academic and professional organizations, such as the Georgetown University Law Center and the Georgetown University Medical Center.
Student Life at Berkeley vs Georgetown
There are numerous opportunities for extracurricular involvement at both Berkeley and Georgetown. Both universities offer a wide range of student clubs and organizations, including cultural groups, academic clubs, sports teams, and political organizations. However, the size and diversity of the student body at Berkeley can make it difficult for some students to find their niche, while Georgetown's smaller size and more personal atmosphere can make it easier for students to get involved and build meaningful relationships with their peers.
At Berkeley, students can also take advantage of the university's location in the San Francisco Bay Area. The city of Berkeley itself is known for its vibrant arts and culture scene, with numerous music venues, theaters, and galleries. Additionally, the university is just a short distance from San Francisco, which offers even more opportunities for entertainment and exploration.
Georgetown, on the other hand, is located in the heart of Washington, D.C., providing students with unique opportunities to engage with politics and policy. Many students take advantage of internships and other experiential learning opportunities in the nation's capital, and the university's location also allows for easy access to museums, monuments, and other cultural attractions.
Housing Options at Berkeley vs Georgetown
Both Berkeley and Georgetown offer a variety of housing options for students, including dormitories, apartments, and houses. However, the cost of housing can be quite high in both locations, with Berkeley being particularly expensive due to the high cost of living in the Bay Area.
At Berkeley, many students choose to live in co-op housing, which offers a more affordable option for those who are willing to share living spaces and responsibilities. Additionally, there are several off-campus housing options available, such as renting a room in a shared apartment or house.
Georgetown, on the other hand, offers a limited number of on-campus housing options, with most students living off-campus in apartments or houses in the surrounding neighborhoods. However, the university does provide resources and assistance for students in finding off-campus housing options.
Faculty at Berkeley vs Georgetown: Teaching Quality and Research Credentials
Both Berkeley and Georgetown have distinguished faculties consisting of renowned scholars and experts in various fields. However, there can be a difference in teaching quality, with Berkeley faculty members being more focused on research and publishing, while Georgetown faculty members are more focused on teaching and mentoring students.
Additionally, Berkeley faculty members often have extensive research credentials, with many of them having published groundbreaking research in their respective fields. On the other hand, Georgetown faculty members may have more practical experience in their fields, having worked in industry or government before joining the faculty. This difference in background can also impact the teaching styles and approaches of faculty members at both institutions.
Admission Requirements at Berkeley vs Georgetown
Both Berkeley and Georgetown have rigorous admission requirements, including high standardized test scores, excellent grades, and impressive extracurricular activities. However, the admissions criteria for Berkeley may be slightly more competitive due to the large number of applicants and the high selectivity of the university.
Additionally, both universities also consider factors such as essays, letters of recommendation, and demonstrated interest in the school. Berkeley places a strong emphasis on essays and personal statements, while Georgetown values community service and leadership experience. It is important for applicants to thoroughly research and understand the specific admission requirements and priorities of each school before applying.
Internship Opportunities at Berkeley vs Georgetown
Both Berkeley and Georgetown offer numerous internship opportunities for students, including internships with local businesses, government agencies, and non-profit organizations. These internships provide students with valuable real-world experience and professional connections that can be beneficial for their future careers.
At Berkeley, students can participate in the Berkeley Internship Program, which offers internships in a variety of fields, including technology, finance, and healthcare. The program also provides workshops and seminars to help students develop their professional skills and prepare for their future careers.
Georgetown offers internships through its Career Education Center, which partners with over 1,000 organizations to provide students with a wide range of internship opportunities. Students can also participate in the Georgetown University Internship Program, which offers academic credit for internships and provides support and guidance throughout the internship experience.
Career Prospects for Graduates of Berkeley vs Georgetown
Graduates of both Berkeley and Georgetown are highly sought-after by employers due to their rigorous academic preparation and professional skills. However, the career prospects for graduates may differ based on their chosen fields of study, with Berkeley graduates being particularly well-suited for careers in technology and engineering, while Georgetown graduates may have an edge in politics, diplomacy, and public service.
Despite the differences in career prospects, both Berkeley and Georgetown graduates have a strong foundation in critical thinking, problem-solving, and communication skills, which are highly valued in any industry. Graduates from both universities have gone on to successful careers in fields such as finance, healthcare, and education.
Furthermore, both universities offer extensive career services and networking opportunities to their graduates, which can help them secure job opportunities and advance in their careers. Berkeley has a robust alumni network in Silicon Valley, while Georgetown has a strong presence in Washington, D.C., providing graduates with access to influential professionals in their respective fields.
Alumni Networks: Connections, Events, and Resources Available
Both Berkeley and Georgetown have large and active alumni networks, which can provide current students with valuable connections, career advice, and mentorship opportunities. Alumni of both universities are also known for being generous with their time and resources, often volunteering to speak on campus or offer support to current students.
One of the benefits of being part of an alumni network is access to exclusive events. Both Berkeley and Georgetown host events specifically for their alumni, such as networking mixers, career fairs, and social gatherings. These events provide a great opportunity for alumni to connect with each other and for current students to meet potential mentors and employers.
In addition to networking and events, alumni networks also offer a variety of resources to their members. This can include job boards, career counseling services, and access to online databases and publications. These resources can be incredibly helpful for alumni who are looking to advance their careers or make a career change.
Cost of Attendance: Tuition, Fees, Scholarships, Financial Aid, etc.
The cost of attending Berkeley and Georgetown can be quite high, with tuition and fees ranging from tens of thousands to almost $100,000 per year. However, both universities offer need-based and merit-based financial aid packages to help offset the cost of attendance for students from low-income families or those with exceptional academic achievements.
In addition to financial aid, both universities also offer a variety of scholarships to help students pay for their education. These scholarships can be based on academic achievement, athletic ability, community service, or other criteria. It is important for students to research and apply for scholarships early in the application process to increase their chances of receiving funding.
Location Comparison: Urban vs Suburban Settings
Berkeley is located in the heart of the San Francisco Bay Area, a vibrant and diverse urban region with numerous cultural attractions and outdoor activities. Georgetown, on the other hand, is located in the heart of Washington, D.C., a bustling political and cultural hub with numerous museums, historical sites, and government offices. While both locations offer numerous opportunities for exploration and adventure, students may prefer one location over the other based on their personal preferences.
One advantage of living in an urban setting like Berkeley is the abundance of public transportation options. Students can easily access the city and surrounding areas via buses, trains, and subways. In contrast, Georgetown's location in the heart of D.C. means that students may need to rely more heavily on walking or driving to get around.
However, suburban settings like Georgetown offer a quieter and more peaceful environment for studying and relaxation. Students who prefer a more laid-back lifestyle may find the suburban setting of Georgetown to be more conducive to their academic success. Additionally, suburban areas often have more green spaces and parks, providing opportunities for outdoor activities like hiking and biking.
Social Life: Nightlife, Restaurants, Shopping, Outdoor Activities, etc.
Both Berkeley and Georgetown offer a wide range of social activities, including nightlife, restaurants, shopping, and outdoor activities. Berkeley is particularly known for its vibrant music and arts scene, while Georgetown is known for its historic architecture and picturesque streetscapes.
In addition to the vibrant music and arts scene in Berkeley, the city also boasts a thriving food culture. From food trucks to Michelin-starred restaurants, there is something for every palate. The famous Berkeley Farmers' Market is also a must-visit for foodies, offering fresh produce and artisanal products.
Georgetown, on the other hand, is a shopper's paradise. The neighborhood is home to a mix of high-end boutiques, vintage shops, and local artisans. Visitors can also explore the historic C&O Canal, which offers scenic views and opportunities for outdoor activities such as hiking and kayaking.
Safety on Campus: Crime Rates, Security Measures, Safety Tips
Both Berkeley and Georgetown have taken measures to ensure the safety and security of their students, with 24-hour security patrols and emergency response systems. However, as with any urban campus, students should take precautions to ensure their own safety, such as traveling in groups, staying in well-lit areas, and being aware of their surroundings.
In addition to these measures, both universities have implemented safety apps that allow students to quickly and easily report any suspicious activity or request emergency assistance. These apps also provide real-time updates on any safety alerts or incidents on campus.
Furthermore, both universities offer self-defense classes and workshops for students to learn basic safety techniques and strategies. These classes are often free or at a reduced cost for students and can provide valuable skills for staying safe both on and off campus.
Sports Teams and Athletic Facilities at Berkeley vs Georgetown
Both Berkeley and Georgetown have strong sports programs, with numerous varsity and club teams competing in various sports. However, Berkeley is particularly well-known for its dominant football and basketball teams, while Georgetown has a strong record in soccer and lacrosse.
In addition to varsity and club teams, both universities offer state-of-the-art athletic facilities for their students. Berkeley boasts a newly renovated football stadium, a track and field complex, and a basketball arena that seats over 11,000 fans. Georgetown's athletic facilities include a soccer stadium, a field hockey field, and a multi-purpose sports center that houses basketball and volleyball courts, as well as a swimming pool and a fitness center.
Campus Tour: Virtual or In-Person Visit Options for Prospective Students
Prospective students can take advantage of virtual or in-person campus tours to get a firsthand look at campus life and facilities at both Berkeley and Georgetown. These tours can provide valuable insights into the strengths and weaknesses of each university and can help students make informed decisions about their college choices.
Virtual tours are a great option for students who are unable to travel to the campus due to distance or other constraints. These tours are typically conducted through a virtual platform and allow students to explore the campus from the comfort of their own homes. Virtual tours often include interactive features such as 360-degree views of campus facilities, student testimonials, and live Q&A sessions with admissions representatives.
On the other hand, in-person tours offer a more immersive experience for students who are able to visit the campus. These tours are typically led by current students or admissions representatives and provide an opportunity for students to ask questions, meet faculty members, and get a feel for the campus culture. In-person tours also allow students to explore the surrounding community and get a sense of what it would be like to live in the area.
Conclusion
As we've seen, there are numerous factors to consider when choosing between Berkeley and Georgetown, including academic programs, campus culture, housing options, faculty, admission requirements, career prospects, and location. Ultimately, the decision should be based on careful consideration of these factors, as well as the individual preferences and needs of each student. By weighing the pros and cons of each university, students can make well-informed decisions about their future educational and career paths.
It is important to note that while academic programs and career prospects are important factors to consider, campus culture and community can greatly impact a student's overall college experience. Berkeley is known for its politically active and socially conscious student body, while Georgetown has a strong emphasis on service and social justice. Students should consider which campus culture aligns with their personal values and interests.
Additionally, location can play a significant role in a student's decision. Berkeley is located in the San Francisco Bay Area, known for its vibrant tech industry and diverse cultural offerings. Georgetown, on the other hand, is situated in the heart of Washington, D.C., providing students with unique opportunities for internships and networking in politics and government. Students should consider which location offers the resources and experiences that align with their career goals.