Berkeley vs Swarthmore: Which College is Right for You?
Choosing the right college is a major life decision. It can seem overwhelming, but with the right information, you can make the choice that is right for you. Two top colleges that may be on your radar are Berkeley and Swarthmore. Both are known for their academic excellence, a strong sense of community, and vibrant campus life. In this article, we will compare Berkeley vs Swarthmore across multiple factors to help you make an informed decision.
Introduction: Berkeley vs Swarthmore
The college you attend will shape the trajectory of your life, so it's important to choose wisely. Some things to consider when making your choice are the location, size, academics, extracurriculars, housing options, diversity, admissions, financial aid, cost of attendance, career services, athletics programs, and student support services. Let's take a closer look at how Berkeley and Swarthmore stack up in each category.
One additional factor to consider when choosing a college is the campus culture. Each college has its unique atmosphere and community, and it's important to find one that aligns with your values and interests.
Some colleges may have a more competitive or cutthroat environment, while others may prioritize collaboration and community service. It's also important to consider the social scene on campus, including the availability of parties, clubs, and other social events. By researching the campus culture, you can ensure that you find a college where you feel comfortable and supported.
Location Comparison: Los Angeles vs Philadelphia
One of the main differences between Berkeley and Swarthmore is their location. Berkeley is located in the San Francisco Bay Area and is known for its vibrant culture and beautiful scenery. Swarthmore, on the other hand, is located in the suburbs of Philadelphia and offers a quieter, more intimate setting. It's important to consider which environment will be more conducive to your academic success and personal happiness.
Another factor to consider when comparing locations is the climate. Los Angeles, for example, has a warm and sunny climate year-round, with very little rain. Philadelphia, on the other hand, experiences all four seasons, with hot summers and cold winters. This can impact your daily life, as well as your ability to participate in outdoor activities.
Additionally, the two cities have different cultural offerings. Los Angeles is known for its entertainment industry, with many opportunities to attend concerts, shows, and movie premieres.
Philadelphia, on the other hand, has a rich history and is home to many museums and historical landmarks. Depending on your interests, one location may offer more opportunities for cultural enrichment than the other.
Campus Size and Facilities: Berkeley vs Swarthmore
Berkeley has a much larger campus than Swarthmore, with over 1,200 acres of land. It offers state-of-the-art facilities, including dozens of research centers, libraries, and museums. Swarthmore's campus, although smaller, is equally beautiful and well-kept. It offers a range of facilities, including research labs, libraries, and fitness centers.
Additionally, Berkeley has several unique facilities that set it apart from other universities. One of these is the Lawrence Hall of Science, a public science center that offers hands-on exhibits and educational programs for all ages. Another is the Berkeley Art Museum and Pacific Film Archive, which houses over 19,000 works of art and 17,500 films.
Swarthmore, on the other hand, has a renowned arboretum that spans over 300 acres and features over 4,000 species of plants. The Scott Outdoor Amphitheater is also a popular spot for outdoor performances and events.
Academic Programs and Opportunities: Berkeley vs Swarthmore
Both Berkeley and Swarthmore have strong academic reputations, but their areas of expertise differ. Berkeley is known for its STEM programs, including engineering, computer science, and physics.
Swarthmore has a smaller selection of majors but is known for its humanities and social sciences programs. Both schools offer ample research opportunities, including faculty-guided research projects, fellowships, and internships.
Additionally, Berkeley offers a wide range of interdisciplinary programs, such as the Global Poverty and Practice program and the Energy and Resources Group, which allow students to explore complex issues from multiple perspectives.
Swarthmore, on the other hand, has a strong emphasis on undergraduate research and encourages students to pursue independent projects in their field of study. Both schools also offer study abroad programs, allowing students to gain international experience and broaden their perspectives.
Student Life: Extracurricular Activities and Social Scene: Berkeley vs Swarthmore
Berkeley and Swarthmore both offer a vibrant student life with a range of extracurricular activities and events. Berkeley has a large student body, which means there is always something happening on campus.
Swarthmore, being smaller, has a tighter-knit community and offers a more personalized experience. It's important to consider what type of social scene you prefer and how involved you want to be in campus life.
At Berkeley, there are over 1,000 student organizations to choose from, ranging from cultural clubs to sports teams to political groups. This provides students with ample opportunities to explore their interests and meet like-minded individuals. Additionally, Berkeley is located in the heart of the San Francisco Bay Area, which offers even more opportunities for students to engage in off-campus activities and events.
On the other hand, Swarthmore may have a smaller student body, but it still offers a diverse range of extracurricular activities. The college has over 100 student-run clubs and organizations, including a Quaker group, a debate team, and a community service club. Swarthmore also has a strong focus on sustainability and environmentalism, with many student groups dedicated to promoting eco-friendly practices on campus and beyond.
Housing Options: Dorms, Apartments, and Off-Campus Living
Both Berkeley and Swarthmore offer on-campus housing options, including dorms, apartments, and theme houses. Berkeley also has nearby off-campus housing options, while Swarthmore expects most students to live on campus. It's important to consider your living preferences and whether you want to live on or off campus.
Living on campus can be a great way to meet new people and get involved in campus activities. It also provides easy access to campus resources, such as the library and dining halls. However, living off-campus can offer more independence and privacy, as well as the opportunity to explore the surrounding community.
When considering off-campus housing options, it's important to factor in additional expenses such as rent, utilities, and transportation. It's also important to research the safety of the surrounding area and ensure that the housing meets your needs and preferences.
Diversity on Campus: Berkeley vs Swarthmore
Both Berkeley and Swarthmore are diverse campuses, with a range of ethnic and cultural backgrounds represented. Berkeley has a larger student body, which means it has more diversity in terms of numbers.
Swarthmore, on the other hand, is smaller and offers more personalized experiences when it comes to diversity and inclusion. Consider which environment will allow you to thrive and learn from the diverse community around you.
It's important to note that diversity on campus goes beyond just race and ethnicity. Both Berkeley and Swarthmore also have a diverse range of students with different socioeconomic backgrounds, sexual orientations, gender identities, and abilities.
This intersectionality adds to the richness of the campus community and provides opportunities for learning and growth. It's important to consider not only the numbers but also the inclusivity and support for underrepresented groups when choosing a college.
Admissions and Financial Aid Comparison: Berkeley vs Swarthmore
Both Berkeley and Swarthmore are highly competitive schools, with acceptance rates under 15%. Berkeley is a public school, meaning its tuition costs are lower for in-state students than for out-of-state students.
Swarthmore, being a private school, has a higher tuition rate, but also offers more financial aid opportunities. It's important to consider your financial situation when deciding between the two schools.
Additionally, Berkeley offers a wider range of majors and programs compared to Swarthmore. With over 350 undergraduate and graduate programs, Berkeley provides students with more options to explore their interests and career goals.
Swarthmore, on the other hand, has a smaller student body and a more focused curriculum, with a strong emphasis on the liberal arts. It's important to consider your academic interests and goals when deciding between the two schools.
Cost of Attendance: Tuition, Fees, and Living Expenses
The cost of attendance is an important consideration when choosing a college. Berkeley's cost of attendance varies depending on whether you are an in-state or out-of-state student.
Swarthmore is a private school, and as such, its tuition is a bit higher. Both schools offer financial aid opportunities to students in need, so it's important to research your options and determine whether you can afford to attend either school.
In addition to tuition and fees, it's important to consider the cost of living expenses when attending college. This includes housing, food, transportation, and other personal expenses. Berkeley and Swarthmore both offer on-campus housing options, but the cost can vary depending on the type of room and meal plan you choose. It's important to budget for these expenses and consider whether you will need to work part-time or take out loans to cover them.
Another factor to consider when evaluating the cost of attendance is the potential return on investment. While attending a prestigious school like Berkeley or Swarthmore can lead to higher earning potential in the long run, it's important to weigh the cost of attending against the potential benefits. It may be worth considering less expensive schools that still offer quality education and opportunities for career advancement.
Career Services: Berkeley vs Swarthmore
Berkeley and Swarthmore both have strong career services departments, with consistent job placement rates for graduating students. Berkeley may have a slight edge in terms of post-graduation employment opportunities due to its size and included in-state network. However, Swarthmore is known for its tight-knit alumni network and personalized career services department.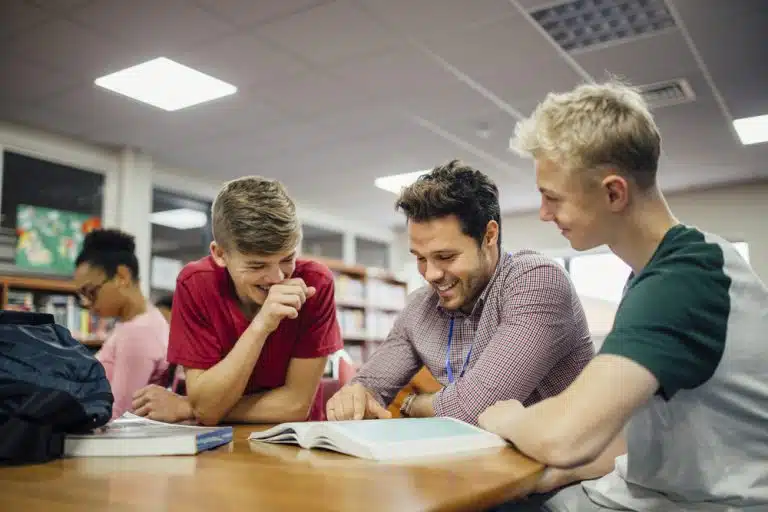 Additionally, both schools offer a variety of resources to help students explore potential career paths and gain relevant experience through internships and job shadowing opportunities.
Berkeley's career center hosts numerous career fairs and networking events throughout the year, while Swarthmore's career services department offers one-on-one advising and resume workshops. Both schools also have strong partnerships with local and national employers, providing students with access to a wide range of job opportunities.
Athletics Programs Comparison: Division I vs Division III Sports
Berkeley's athletics programs are highly competitive, with many NCAA Division I teams and a tradition of athletic excellence. Swarthmore, being a Division III school, has a smaller athletics program but still offers a range of sports and opportunities to get involved. It's important to consider whether athletics and athletics culture is important to you when making your choice.
Division I sports programs typically have larger budgets and more resources, which can lead to better facilities, equipment, and coaching staff. However, Division III schools prioritize academics and often have a stronger focus on student-athlete balance. This can lead to a more supportive and inclusive athletics community, where athletes are encouraged to pursue their passions both on and off the field.
Another factor to consider is the level of competition. Division I sports are known for their high level of competition, with many athletes going on to play professionally. Division III sports, on the other hand, are often more focused on the love of the game and the joy of playing with teammates. It's important to think about what level of competition you're comfortable with and what your goals are for your athletic career.
Student Support Services: Berkeley vs Swarthmore
Both Berkeley and Swarthmore offer comprehensive student support services, including health care, counseling, and disability services. Berkeley's larger size means that it may have larger waitlists for services, while Swarthmore's smaller size may mean more personalized and efficient services. It's important to factor in the level of support you may need when considering these schools.
Additionally, both schools have resources for mental health support, such as therapy and counseling sessions. Berkeley has a counseling center that offers individual and group therapy, crisis intervention, and workshops on various mental health topics. Swarthmore has a similar counseling and psychological services center that provides short-term counseling, psychiatric services, and referrals to off-campus providers for long-term care.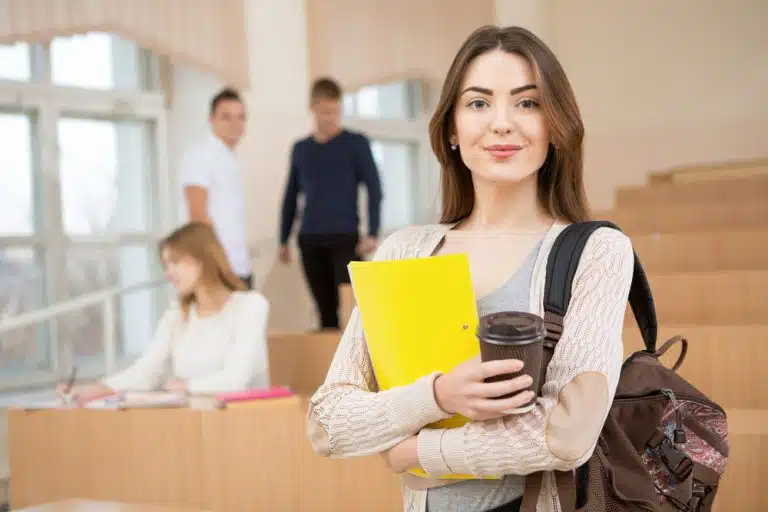 Furthermore, both schools have disability services offices that provide accommodations and support for students with disabilities. Berkeley's Disabled Students' Program offers academic accommodations, assistive technology, and disability-related counseling. Swarthmore's Office of Student Disability Services provides similar accommodations, as well as disability-related programming and events to promote disability awareness and inclusion on campus.
Study Abroad Opportunities for Berkeley vs Swarthmore Students
Both Berkeley and Swarthmore offer a range of study-abroad opportunities, including faculty-led programs and exchange programs. Berkeley, being larger, may have more options available, but Swarthmore offers personalized advising and guidance for students interested in studying abroad. If international experience is important to you, consider which school may offer the right opportunities for your goals.
It's worth noting that both schools also offer scholarships and financial aid for students who want to study abroad. Berkeley has a dedicated office for international programs that can help students navigate the financial aspects of studying abroad, while Swarthmore's financial aid office can guide funding options. Don't let financial concerns hold you back from pursuing a study abroad experience – both schools are committed to making it accessible to all students.
Conclusion: Making the Right Decision for Your Future
Choosing between Berkeley and Swarthmore can be a difficult decision, but hopefully, this comparison has given you more information to make an informed choice. Consider your priorities, learning style, financial situation, and future goals when making your choice. Both schools offer a stellar education, and whichever option you choose, you will be in good hands.
It's important to remember that the decision you make now will have a significant impact on your future. Take the time to research and explore all of your options before making a final decision. Consider reaching out to current students or alumni of both schools to gain a better understanding of their experiences.
Ultimately, the right decision for you will depend on your individual needs and goals. Trust yourself and your instincts, and know that whichever path you choose, you have the potential to achieve great things.
If you're set on getting into a world-class college but aren't sure how to make it happen, we can help! AdmissionSight is a leading college entrance expert with over a decade of experience helping students just like you get into the schools of their dreams.
At AdmissionSight, we focus on offering a wide range of services, all aimed at helping students perfect their applications to catch the attention of admissions officers. Contact us today to schedule a free consultation and learn more about what we offer.