Berkeley vs Tufts: A Comprehensive Look at Two Top Universities
In today's competitive job market, having a degree from a top university can make a world of difference. Berkeley and Tufts are two of the most prestigious universities in the United States, and their reputation for academic excellence is well-deserved. If you're considering applying to either, it's important to be well-informed about what each university offers. In this article, we'll take a comprehensive look at Berkeley vs Tufts to help you make an informed decision.
Berkeley vs Tufts: Location and Campus Size
The first thing that most students consider when choosing a university is its location. Berkeley and Tufts are both located in vibrant, urban areas with plenty of opportunities for entertainment and cultural enrichment.
Berkeley is located in Berkeley, California, which is known for its liberal politics and active student life. In contrast, Tufts is located in Medford, Massachusetts, which is just a short train ride away from Boston. One advantage of Tufts' location is that it's easy to spend time in one of America's most historic and culturally-rich cities.
Another important factor to consider is campus size. Berkeley is known for its sprawling campus, which covers over 1,200 acres. It encompasses a large number of buildings, including dormitories, dining halls, libraries, and academic buildings.
Tufts, on the other hand, is a much smaller campus, covering only 150 acres. While it may be less expansive, Tufts' smaller size allows for a more intimate and close-knit community.
Aside from location and campus size, another important aspect to consider when choosing a university is the student population. Berkeley has a much larger student body, with over 42,000 students enrolled, while Tufts has a smaller student population of around 11,000. This can have an impact on the overall feel of the campus, with larger universities often feeling more bustling and diverse, while smaller universities can feel more tight-knit and community-oriented. It's important to consider what type of environment you thrive in when making your decision.
Berkeley vs Tufts: History and Prestige
Both Berkeley and Tufts have long and illustrious histories, but Berkeley is the older of the two universities. It was founded in 1868, during the Reconstruction Era following the American Civil War.
By comparison, Tufts was founded in 1852. Both universities are highly regarded in academic circles, with Berkeley typically ranked higher in the overall national rankings. However, Tufts is known for its excellence in certain specific fields, such as international relations and veterinary medicine.
In addition to their academic prestige, both universities have a rich cultural history. Berkeley was a hub of the counterculture movement in the 1960s, with its campus serving as a site of protests and activism.
Conversely, Tufts has a strong tradition of community service and social justice, with many of its students and alumni involved in non-profit organizations and advocacy work. Both universities continue to prioritize social responsibility and engagement, making them not only excellent academic institutions but also important contributors to their respective communities.
Academic Programs: A Detailed Comparison of Majors Offered
When it comes to academic programs, both Berkeley and Tufts offer a wide range of majors in various fields. At Berkeley, the most popular majors are computer science, engineering, and business. Tufts is particularly strong in the liberal arts and sciences, including fields like biology, psychology, and political science. Additionally, Tufts offers some unique interdisciplinary majors, such as cognitive and brain sciences.
Furthermore, Berkeley has a strong emphasis on research and offers many opportunities for students to get involved in research projects. The university has several research centers and institutes, including the Berkeley Institute for Data Science and the Energy Biosciences Institute. Tufts also has a strong research focus, with research centers such as the Center for Neuroscience Research and the Center for the Study of Race and Democracy.
Berkeley vs Tufts: Faculty and Teaching Quality
At both Berkeley and Tufts, you can expect to receive a top-quality education from highly experienced and knowledgeable professors. Many of them are leaders in their field and have made significant contributions to the world of academia.
Both universities have strict standards for hiring faculty, and professors are expected to be knowledgeable, rigorous, and engaging in their teaching. However, some students may find that teaching styles and expectations vary between the two institutions.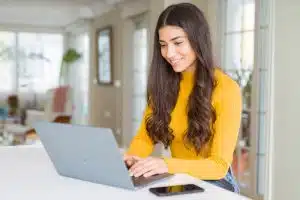 For example, at Berkeley, professors may place a greater emphasis on independent learning and research, while at Tufts, professors may focus more on class participation and discussion. Additionally, some professors at Berkeley may have a more theoretical approach to teaching, while at Tufts, professors may have a more practical approach. It's important to research and understand the teaching styles and expectations of each institution before making a decision on where to attend.
Berkeley vs Tufts: Student Life
One of the most important aspects of college life is the opportunity to become involved in extracurricular activities and clubs. Both Berkeley and Tufts offer a wide range of options for students to explore their interests and passions outside of the classroom.
Berkeley, for example, has over 1,000 clubs and organizations, ranging from political advocacy groups to sports teams. Tufts also has a robust extracurricular scene, with over 300 student organizations and clubs, including a strong emphasis on arts and culture.
Getting involved in extracurricular activities and clubs can have a positive impact on a student's overall college experience. It can help them develop new skills, make new friends, and even enhance their academic performance.
Many clubs and organizations also offer leadership opportunities, which can be valuable for students looking to build their resumes and gain practical experience.
It's important for students to explore their options and find clubs and organizations that align with their interests and goals.
They can attend club fairs, browse online directories, or even start their own club if they are still looking for one that fits their needs. With so many options available, there's something for everyone when it comes to extracurricular activities and clubs at Berkeley and Tufts.
Berkeley vs Tufts: Housing Options
While many students choose to live on campus during their freshman year, some opt to live off-campus for the duration of their college experience. Berkeley and Tufts both offer various housing options for their students. At Berkeley, most students live in dormitories or cooperative houses, while Tufts offers a variety of dormitory styles, as well as some off-campus living options.
Living off-campus can offer students more independence and flexibility in terms of housing options. However, it also requires more responsibility in terms of finding and maintaining a living space.
Some students may live off-campus to save money on housing costs or have more space and privacy. It's important to research the surrounding neighborhoods and transportation options before deciding to live off-campus.
Admissions Process: Tips for Getting Accepted to Berkeley or Tufts
The admissions process for both Berkeley and Tufts is highly selective, so it's essential to put your best foot forward when applying. At both institutions, admissions officers consider a wide range of factors when evaluating applications, including academic achievements, extracurricular activities, and personal qualities. It's important to carefully review the admissions requirements for each university to ensure that you submit a strong application.
One important factor to keep in mind when applying to Berkeley or Tufts is the application deadline. Both universities have strict deadlines, and missing them can significantly reduce your chances of being accepted. It's crucial to plan ahead and give yourself enough time to complete your application and gather all necessary materials.
Another tip for getting accepted to Berkeley or Tufts is to showcase your unique qualities and experiences. Admissions officers are looking for students who will contribute to the university community in meaningful ways, so it's important to highlight your individual strengths and accomplishments. This can include anything from volunteer work to research projects to personal challenges you've overcome.
Cost of Attendance: How Much Will It Cost to Attend Berkeley or Tufts?
The cost of attending any university is a significant factor for most students. Berkeley and Tufts are both private institutions, meaning that tuition costs can be quite high. However, both universities offer generous financial aid packages for students who qualify. The costs of attending both institutions can vary depending on a variety of factors, including whether you live on or off-campus, and the availability of scholarships and grants.
It is important to note that the cost of attendance goes beyond just tuition fees. Other expenses such as textbooks, housing, transportation, and meals should also be taken into consideration when calculating the total cost of attending either Berkeley or Tufts.
Students should also consider the location of the university and the cost of living in the surrounding area. While both universities are located in desirable locations, the cost of living in the San Francisco Bay Area where Berkeley is located is generally higher than the cost of living in the Boston area where Tufts is located.
Financial Aid and Scholarships: What You Need to Know About Paying for College at These Two Universities
When it comes to financial aid and scholarships, both Berkeley and Tufts offer various options to help students pay for their education. Many students receive aid through the universities themselves, as well as through federal aid programs like the FAFSA. Additionally, both universities offer numerous merit-based scholarships that can help cover the costs of attendance.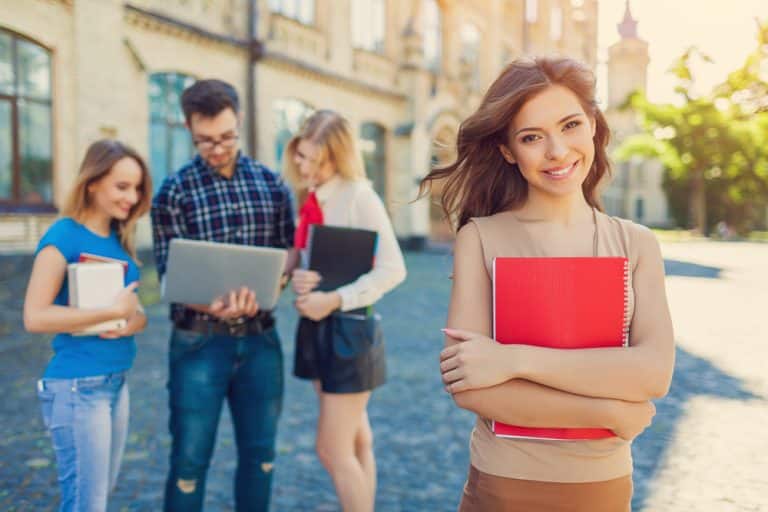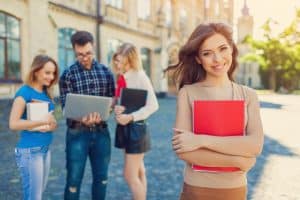 It's important to note that the application process for financial aid and scholarships can vary between the two universities. At Berkeley, students must submit the FAFSA and the CSS Profile, while at Tufts, only the FAFSA is required. It's recommended that students research and understand the specific requirements for each university in order to maximize their chances of receiving aid.
Student Success Rates: Graduation Rates, Job Placement, and Post-Graduate Outcomes Compared
Ultimately, the success of any university can be measured by the success of its graduates. At both Berkeley and Tufts, students go on to achieve great things in their careers and personal lives. Graduation rates for both schools are high, as are job placement rates for students after graduation. Additionally, both universities have strong alumni networks that can provide valuable networking opportunities and career support.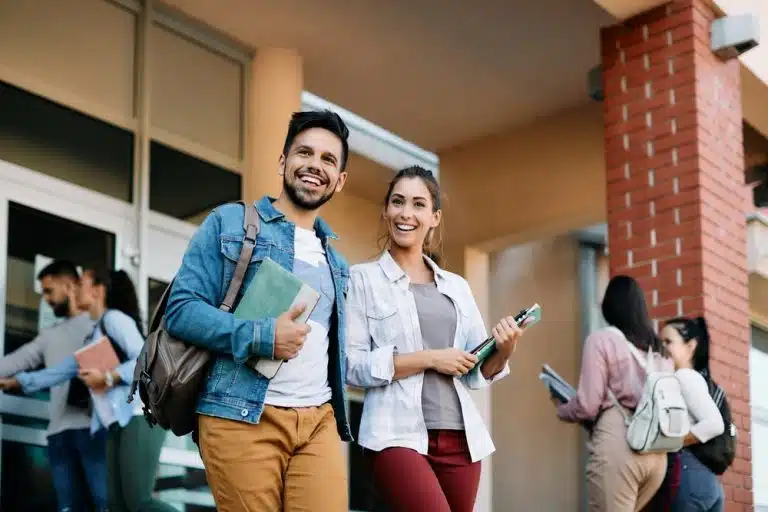 Furthermore, post-graduate outcomes for students from both universities are impressive. Many graduates from Berkeley and Tufts go on to pursue advanced degrees in their fields, while others secure high-paying jobs in their desired industries.
The universities' rigorous academic programs and emphasis on experiential learning prepare students well for the challenges of the real world, and their success after graduation is a testament to the quality of education they receive.
Diversity and Inclusion: Which University Is More Welcoming to Underrepresented Groups?
As universities become more diverse, it's essential to consider how each institution supports underrepresented groups. Both Berkeley and Tufts have made strides in recent years to improve inclusion and diversity on their campuses. Berkeley has a strong commitment to social justice and has taken steps to increase access to education for low-income students and students of color.
Tufts, too, has made a significant effort to promote diversity and inclusivity, including through its admissions process and campus resources for students.
However, there are some differences in the approaches taken by these universities. Berkeley has implemented a number of programs and initiatives aimed at supporting underrepresented groups, such as the African American Initiative and the Chicano/Latino Recruitment and Retention Center.
Conversely, Tufts has focused on creating a more inclusive campus culture through initiatives like the Tufts Diversity and Inclusion Leadership Program and the Bias Incident Response Team.
Alumni Networks: How Berkeley and Tufts Support Their Graduates Throughout Their Careers
Finally, it's essential to consider how each university supports alumni throughout their careers. Both Berkeley and Tufts have robust alumni networks that connect graduates with job opportunities, networking events, and other resources. Additionally, alumni from both institutions often give back to their respective universities, contributing to the growth and success of future generations of students.
At Berkeley, the alumni network is particularly strong in the tech industry, with many graduates going on to work at companies like Google, Facebook, and Apple. The university hosts regular events and workshops specifically for alumni in tech, providing opportunities for networking and professional development.
Tufts, on the other hand, has a strong focus on healthcare and medicine within its alumni network. Graduates from the university's medical and dental schools have access to a wide range of resources and support, including job postings, mentorship programs, and continuing education opportunities.
Conclusion: Which University Is Right for You?
Deciding to attend either Berkeley or Tufts is a big decision, and it's important to consider all the factors that might influence your choice. Ultimately, the choice comes down to personal preferences, including your academic interests, campus culture, location preferences, and future career aspirations. Both universities have a lot to offer, and whichever you choose, you can be sure that you'll receive a top-quality education from a respected institution.
It's also worth noting that both universities have strong alumni networks that can provide valuable connections and opportunities after graduation. Berkeley has produced numerous successful entrepreneurs, including the founders of Apple, Intel, and Tesla, while Tufts boasts a network of alumni who have excelled in fields such as medicine, law, and politics. Additionally, both universities offer a wide range of extracurricular activities and resources to help students pursue their passions and develop new skills. Ultimately, the decision of which university to attend should be based on a careful consideration of all these factors, as well as your own personal goals and values.