Berkeley vs Williams: A Comprehensive Overview
When it comes to choosing a college, myriad factors go into the decision-making process. Two schools that often come up in conversations about higher education are the University of California, Berkeley, and Williams College. In this comprehensive overview, we will dive into the similarities and differences between Berkeley vs Williams in terms of location and campus, academic programs, admission process, student life, athletics, faculty members, research opportunities, alumni network, campus resources, college rankings, social scene, cost of attendance, student diversity, and career services.
Location and Campus: Berkeley vs Williams
The first and most obvious difference between Berkeley and Williams is their location. Berkeley is located in the San Francisco Bay Area while Williams is located in the small town of Williamstown, Massachusetts. Berkeley has an urban feel, whereas Williams has a rural feel. Additionally, Berkeley has a larger campus with more students while Williams has a smaller campus with fewer students.
Another difference between the two campuses is the climate. Berkeley has a Mediterranean climate with mild, wet winters and dry summers, while Williams has a humid continental climate with cold winters and warm summers.
This difference in climate affects the types of activities and events that take place on each campus. For example, Berkeley students can enjoy outdoor activities year-round, while Williams students may have to limit their outdoor activities to certain seasons.
Furthermore, the academic programs offered at each school differ. Berkeley is known for its strong programs in science, technology, engineering, and mathematics (STEM), as well as its prestigious business and law schools.
Williams, on the other hand, is known for its strong liberal arts program, with a focus on humanities, social sciences, and the arts. This difference in academic focus attracts different types of students to each campus and also affects the types of research and projects that are conducted at each school.
Academic Programs: Berkeley vs Williams
Both Berkeley and Williams offer rigorous academic programs, but the approach is different. At Berkeley, you have access to a wide range of subjects and programs, from STEM to humanities, social sciences, and more.
Williams, on the other hand, has a narrower focus on liberal arts and offers majors in a select number of fields. The academic programs you choose largely depend on your personal interest and career goals.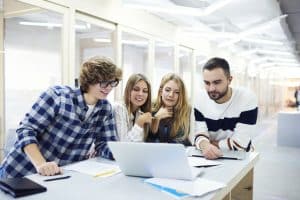 Another key difference between the academic programs at Berkeley and Williams is the class size. At Berkeley, classes can be quite large, with hundreds of students in some lecture halls. This can be overwhelming for some students, but it also provides opportunities for networking and collaboration.
At Williams, classes are generally smaller, with an average class size of around 20 students. This allows for more personalized attention from professors and a closer-knit community among students.
Admission Process: A Comparative Analysis of Berkeley vs Williams
The admission process for Berkeley and Williams differs as well. Berkeley is a public university that emphasizes test scores, while Williams is a private institution that values essays, recommendations, and extracurricular activities. Both schools are highly competitive, with acceptance rates below 16%.
Despite their differences, both Berkeley and Williams have a holistic approach to admissions. This means that they consider a variety of factors beyond just grades and test scores. For example, Berkeley takes into account a student's background and experiences, while Williams values a student's intellectual curiosity and potential for growth.
Another key difference between the two schools is their approach to early decisions. Williams offers an early decision option, which allows students to apply early and receive a decision before the regular decision deadline. Berkeley, on the other hand, does not offer early decisions and evaluates all applicants at the same time.
Student Life: Berkeley vs Williams
Student life at Berkeley and Williams is shaped by the school's location, size, and culture. Berkeley is known for its politically active student body, with protests and rallies happening regularly on campus. Williams, on the other hand, has a strong emphasis on community and close relationships between students and faculty. Both schools offer a wide variety of clubs, sports teams, and activities for students to participate in.
One of the unique aspects of student life at Berkeley is the proximity to the San Francisco Bay Area. This allows students to take advantage of the city's cultural offerings, such as museums, theaters, and music venues. Additionally, Berkeley has a thriving food scene, with many restaurants and food trucks offering a diverse range of cuisines.
At Williams, students have the opportunity to participate in the school's Winter Study program. During January, students can take a break from traditional coursework and engage in experiential learning opportunities, such as internships, research projects, or travel programs. This program allows students to explore their interests and gain valuable skills outside of the classroom.
Athletics: A Comparison between Berkeley vs Williams
Berkeley is a Division I school known for its strong athletic programs, especially in football and basketball. Williams, on the other hand, is a Division III school that does not offer athletic scholarships. Nonetheless, Williams has a strong athletic presence, particularly in sports like cross-country, skiing, and squash.
Despite the differences in athletic divisions and scholarship offerings, both Berkeley and Williams prioritize the well-being and success of their student-athletes. Both schools have dedicated athletic trainers, coaches, and facilities to support their athletes. Additionally, both schools emphasize the importance of academic achievement and require their athletes to maintain a certain GPA to participate in sports.
Faculty Members: Differences in the Teaching Styles of Berkeley vs Williams Professors
The faculty members at Berkeley and Williams have different teaching styles and philosophies. Berkeley professors tend to be more research-focused, with an emphasis on groundbreaking discoveries and publishing in academic journals. Williams professors tend to be more teaching-focused, with a dedication to classroom instruction and building strong relationships with students.
Despite these differences, both Berkeley and Williams professors are highly respected in their fields and are dedicated to providing their students with a top-notch education.
Berkeley professors often bring their cutting-edge research into the classroom, allowing students to learn about the latest developments in their field. Williams professors, on the other hand, prioritize creating a supportive and engaging learning environment, often incorporating interactive activities and discussions into their lessons.
Research Opportunities: Berkeley vs Williams
If research is an important factor in your college decision, Berkeley would be the better choice. As a large research university, Berkeley has extensive resources, including state-of-the-art labs, libraries, and funding for research projects. Williams, being a smaller liberal arts college, does not offer the same level of research opportunities and funding.
Furthermore, Berkeley has a wide range of research fields, from science and engineering to social sciences and humanities. This means that students have the opportunity to explore and conduct research in various areas of interest. In contrast, Williams has a more limited range of research fields, mainly focused on the liberal arts.
Another advantage of choosing Berkeley for research is the opportunity to work with renowned faculty members who are experts in their fields. Many of these faculty members are leading researchers and scholars, and students have the chance to learn from them and collaborate on research projects. Williams, on the other hand, may not have as many faculty members who are actively engaged in research or who have the same level of expertise in their fields.
Alumni Network: Berkeley vs Williams
Both schools have strong alumni networks, but Berkeley's reaches farther and wider due to its sheer size and prestige. Berkeley alumni are found in every major industry, from tech to finance to politics. Williams alumni, though fewer in number, tend to be more tightly knit and supportive within their community.
Additionally, Berkeley's alumni network offers more resources for career development, such as job fairs, mentorship programs, and networking events. Williams' alumni network, on the other hand, focuses more on personal connections and building relationships within the community. Ultimately, the choice between the two schools' alumni networks depends on the individual's career goals and networking style.
Campus Resources: Comparing Facilities, Libraries, and Technology at Berkeley vs Williams
When it comes to campus resources, Berkeley has a clear advantage due to its larger size and research focus. Berkeley has multiple libraries, research centers, and state-of-the-art labs. Williams, though it has a smaller campus, also has excellent resources, including a well-stocked library and state-of-the-art technology.
However, Williams has a unique resource that sets it apart from Berkeley: its location in the beautiful Berkshire Mountains. This allows for outdoor recreational activities such as hiking, skiing, and kayaking, which can be a great way for students to de-stress and enjoy nature.
Additionally, Williams has a strong focus on the arts, with a world-class museum and numerous opportunities for students to engage in creative pursuits. Overall, while Berkeley may have more resources in terms of research and technology, Williams offers a unique and enriching experience for students who value the outdoors and the arts.
College Rankings: Berkeley vs Williams
Both Berkeley and Williams consistently rank highly in national college rankings, with Berkeley being ranked as the #1 public university and Williams being ranked as the #1 liberal arts college by U.S. News and World Report. Rankings should not be the sole factor in deciding where to attend college, but they can help determine a school's reputation and academic rigor.
However, it is important to note that rankings can also be subjective and may not necessarily reflect the individual needs and preferences of each student. Factors such as location, campus culture, extracurricular opportunities, and financial aid should also be taken into consideration when deciding where to attend college.
Ultimately, the best way to determine if a college is the right fit is to visit the campus, talk to current students and faculty, and get a sense of the overall atmosphere and community.
Social Scene: A Look at the Social Life at Berkeley vs Williams
The social scene at Berkeley and Williams is shaped by the location and size of the campus, as well as the student body. Berkeley's urban location offers students a wide variety of off-campus activities and events, while Williams' smaller town location creates a more cohesive on-campus community. Both schools offer a variety of social activities for students, from parties to concerts to student clubs.
However, the social scene at Berkeley and Williams also differs in terms of the types of events and activities that are popular among students. At Berkeley, students tend to be more politically active and engaged in social justice issues, which is reflected in the various protests and rallies that take place on and off campus.
On the other hand, Williams students are more likely to participate in outdoor activities such as hiking, skiing, and camping, due to the school's location in the scenic Berkshire Mountains. Despite these differences, both schools offer a vibrant and diverse social scene that caters to a wide range of interests and passions.
Cost of Attendance: Comparing the Cost of Living on Campus at Both Schools
As public and private institutions, Berkeley and Williams differ in terms of the cost of attendance. Berkeley is less expensive for in-state students, but more expensive for out-of-state students, while Williams' tuition and fees are the same for all students. However, both schools offer need-based financial aid to eligible students, so cost should not be the sole factor in determining where to attend college.
In addition to need-based financial aid, both Berkeley and Williams offer merit-based scholarships to high-achieving students. These scholarships can cover a significant portion of tuition and fees, making the cost of attendance more affordable for students who excel academically or in extracurricular activities.
It is also important to consider the cost of living on campus when comparing the overall cost of attendance at both schools. While Williams is a smaller school with a more intimate campus, it is located in a rural area with limited off-campus housing options. On the other hand, Berkeley is located in a bustling urban area with a higher cost of living but also offers more opportunities for part-time jobs and internships to help offset expenses.
Student Diversity: How Do Ethnicity, Gender, Religion, and Sexual Orientation Compare Between the Two Schools?
Berkeley and Williams have different student demographics in terms of ethnicity, gender, religion, and sexual orientation. Berkeley has a highly diverse student body, with a large percentage of students identifying as Asian, Hispanic/Latino, or African American. Williams, while also diverse, is less so than Berkeley. Both schools have active student organizations promoting diversity and inclusion on campus.
However, when it comes to gender, Williams has a more balanced ratio of male and female students, while Berkeley has a slightly higher percentage of female students. In terms of religion, both schools have a mix of different faiths represented among their student populations, with no one religion dominating. As for sexual orientation, both schools have active LGBTQ+ student groups and are generally accepting and inclusive of all sexual orientations.
Career Services: Which School Offers Better Job Placement Services for Graduates?
Both Berkeley and Williams have strong career services departments that offer job search resources, resume/CV reviews, and networking opportunities. Berkeley's larger alumni network may give graduates an advantage in finding employment, but Williams' career services staff are known for working closely with students to help them achieve their career goals.
In conclusion, choosing between Berkeley and Williams ultimately depends on personal factors such as academic interests, location preferences, and career goals. Regardless of which school you choose, both institutions offer excellent academics, vibrant student life, and a strong sense of community. It's up to you to make the decision that's best for you.
However, it's important to note that Berkeley's career services department has a strong focus on technology and innovation, which may be particularly beneficial for students interested in pursuing careers in the tech industry. On the other hand, Williams' career services department has a strong focus on social impact and public service, which may be attractive to students interested in making a difference in their communities.
Additionally, both schools offer a variety of internship and co-op opportunities, which can provide valuable hands-on experience and help students build their professional networks. Berkeley's location in the heart of the San Francisco Bay Area provides access to a wide range of industries and companies, while Williams' location in the Berkshires offers opportunities to work with local businesses and organizations.
If you're set on getting into a world-class college but aren't sure how to make it happen, we can help! AdmissionSight is a leading college entrance expert with over a decade of experience helping students just like you get into the schools of their dreams.
At AdmissionSight, we focus on offering a wide range of services, all aimed at helping students perfect their applications to catch the attention of admissions officers. Contact us today to schedule a free consultation and learn more about what we offer.