Berkeley's Transfer Acceptance Rate
What is the transfer acceptance rate at Berkeley?
How many transfer students does Berkeley accept each year? You don't need to give up on becoming a Golden Bear, even if your first attempt to do so straight after graduating from high school was unsuccessful.
UC Berkeley selects between 4,000 and 5,300 students from the pool of applications each year.
Another encouraging piece of information is that Berkeley's transfer acceptance rate is approximately double that of the routine.
To give you an overview, out of 19,300 applicants, roughly 5,250 students were selected for admission for the fall semester of 2022.
This indicates that Berkeley's transfer acceptance rate for 2022 was 27%.
Who can transfer to Berkeley?
Who is eligible to transfer to Berkeley? At the University of California, Berkeley—the best public university in the world—you have the opportunity to go above and beyond to interact with other people and ultimately change the world.
After graduating from high school, students who have already attended and completed coursework at an accredited college or university can be considered transfer students. However, the summer session immediately following high school graduation does not count.
Although Berkeley gives priority to applicants from the California Community College system over other transfer applicants, they do accept applications from students who attended colleges or universities outside of the California Community College system.
Moreso, applications are only accepted for the next fall semester at UC Berkeley. The application can be accessed beginning in August of the year before the Fall term that you wish to apply for.
What are the transfer requirements at Berkeley?
What kind of prerequisites does Berkeley have for transferring students? With Berkeley's transfer acceptance rate, it is evident that admission is competitive. In line with this, you need to fulfill the following to increase your chances:
Minimum Requirements
The following is a list of the minimum requirements that must be met in order to be admitted to Berkeley as a transfer student.
It is vital to keep in mind that the prerequisites for transfer admission will vary depending on the institution and the major that one chooses; nonetheless, there are a number of requirements that are standard for all.
You have until the end of the spring term that comes before the autumn term for which you are applying to fulfill the following requirements:
Fulfillment of the general education or breadth requirement.
Minimum 60 UC-transferable semesters (90 UC-transferable quarter units).
Please take note that not all of the classes offered at your school are acceptable for transfer to UC.
Students who are not enrolled at California Community Colleges should check for information on how to discover which classes will transfer to the University of California.
Minimum cumulative grade point average of 3.0 in all transferred college-level work completed.
Lower Division Major Preparation Courses.
Please take note that certain majors call for a certain minimum grade point average in these classes.
Comprehensive Review and Selection
Applications for transfers go through a lengthy evaluation process before being approved.
Transfer students who succeed in the academic areas will give themselves the best chance of being accepted to Berkeley, despite the fact that there is not a single quality or trait that, by itself, guarantees acceptance to any applicant.
During the Comprehensive Review process, various considerations are taken into account in addition to academic indicators, which carry a heavier weight than the other components of the application.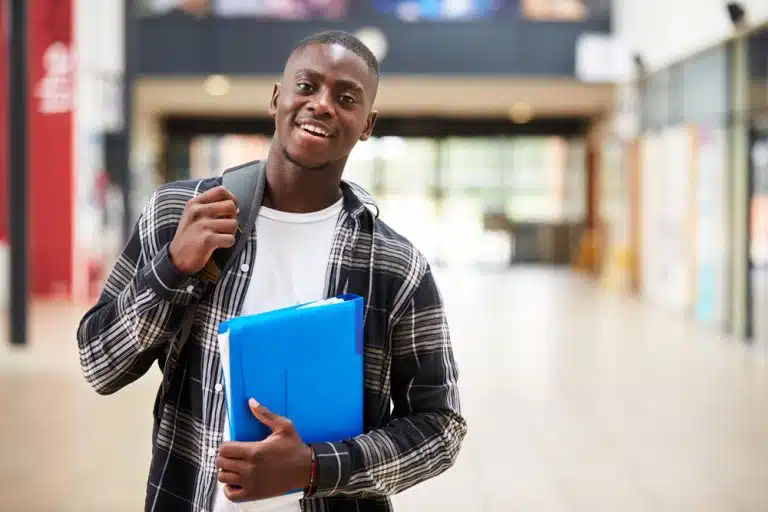 The following are some examples of features and characteristics that Berkeley takes into consideration during the process of the Comprehensive Review:
1. The applicant's complete academic history in college-level classes, including the total number of units completed, general education requirements, and courses that prepare students for specific majors.
2. Consideration is given to the applicant's personal traits, such as their capacity for leadership, character, motivation, insight, persistence, initiative, originality, intellectual independence, responsibility, maturity, and demonstrated care for others and the community.
These aspects of a person's life can be displayed in a variety of contexts and contexts, including traditional clubs and organizations, everyday life at home and at work, and other life events.
3. Possibility of making significant contributions to the intellectual life and cultural vibrancy of the school.
Readers of admissions essays look for a diverse variety of academic interests and accomplishments, as well as a range of personal backgrounds and experiences.
4. Participation in academic enrichment programs, such as but not limited to those run by the University of California or the California Community Colleges, and demonstrating success in these programs.
The criteria do not take into account a person's race or ethnicity, gender, or religion.
When evaluating an applicant, the admission officer takes into account all of the applicant's accomplishments, both academic and non-academic, in the context of the possibilities the applicant has had, and the evaluation is based on how well the applicant has utilized the opportunities they have been given.
They take into consideration an applicant's level of maturity, determination, and insight when deciding whether or not to grant the application the scholarship if the applicant has surmounted any challenges or extraordinary situations in their life.
Other contextual factors that bear directly upon the applicant's achievement are also taken into consideration. These other contextual factors include the applicant's linguistic background, the education level of their parents, and other indicators of support that are available in the home.
The admission officer is left with the impression that the student has a wide range of talent and creativity, some of which is not necessarily reflected in traditional measures of academic achievement but which, in the officer's opinion, is a positive indicator of the student's ability to succeed at Berkeley and beyond.
Applicants with Coursework from Four-Year Institutions
Students who have completed UC-transferable coursework at any four-year institution at any point in time may be ineligible for admission if they have finished more than the maximum number of units allowed for admission at the time of application.
Please take note that the unit maximum admittance regulation will never be exceeded by students who have finished all of their courses at a two-year college or university.
You are first required to comprehend and implement the UC lower-division maximum transfer credit limitation policy before you can assess whether or not you have reached the unit maximum for admission. After you have done that, the Unit Maximum Admission Policy will be put into effect.
Lower division maximum transfer credit limitation regulation:
Students will receive credit for up to 70-semester units (105 quarter units) of lower division coursework completed during their freshman and/or sophomore years at any one college or a combination of institutions.
Units obtained in Advanced Placement, International Baccalaureate, or Advanced Level examinations are not counted toward the cap and do not put applicants at risk of having their admissions application rejected.
Units obtained at any UC site through extension, summer, cross- or concurrent-term enrollment as well as during the normal academic year are not counted toward the cap.
Policy Regarding Maximum Numbers of Guests Per Unit:
After the UC lower-division maximum transfer credit limitation policy has been applied, the total number of junior/senior (upper division) and UC units (both lower and upper division) are added to the count of units in that total.
The student does not meet the requirements for admission if the total number of units earned is greater than 80-semester units (or 120 quarter units).
Advanced Placement (AP) and International Baccalaureate (IB) Exam Credit
There are two distinct ways in which students might profit from taking Advanced Placement and International Baccalaureate examinations.
Tests that have scores of 3 or higher on Advanced Placement (AP) exams or 5 or higher on International Baccalaureate (IB) upper-level exams are eligible for unit credit.
Students may use units earned from credit-bearing examinations to fulfill the unit minimum requirement; however, these units will not be included toward the unit maximum required for admission. 4
The Advanced Placement (AP) and International Baccalaureate (IB) examinations can also be used by students to earn general education and/or subject credit.
International Students
Transfer entrance requirements for international students are the same as those for students from other countries.
TOEFL and IELTS are not required for admission because English proficiency is presumed to have been achieved upon completion of the Reading and Composition requirement or an IGETC certification. 
However, if the student is accepted to Berkeley, they might be helpful to the student's success there.
Berkeley's transfer acceptance rate is competitive, and it's important to understand the admissions process if you're considering applying.
The university looks for students who have a strong academic record, a clear understanding of their academic goals, and a commitment to the university's values.
If you're interested in transferring to Berkeley, start by researching the university, its programs, and the admission requirements, and make sure you meet the eligibility criteria.
If you need further assistance, AdmissionSight is here to help. We have been helping students enter their top-choice schools for almost ten years now. If you're interested in setting up a meeting, please get in touch.