Best Colleges in California: Getting to Know Stanford, UCLA, and USC
What Is the Best College To Go To In California?
People go in droves to California for a variety of reasons, including the excellent weather, mountains, beaches, and world-class cities. California is home to roughly 40 million people, Hollywood, the Golden Gate Bridge, and some of the best institutions in the country. What is the best college to go to in California? Best colleges in California include Stanford University, the University of California, Los Angeles, and the University of Southern California. These institutions frequently appear among the top US universities.
Here is a summary of these premier institutions:
Stanford
UCLA
USC
Location
Palo Alto, CA
Los Angeles, CA
Los Angeles, CA
QS World University Ranking 2022
3
40
112
Class of 2025 Acceptance Rate
~3.95%
11%
12.5%
Average GPA
3.7-4.0
3.9-4.0
3.83-4.00
Average SAT/ACT Scores
SAT: 1460-1580
ACT: 32-35
SAT: 1370 – 1540
ACT: 30 – 35
SAT: 1350 – 1530
ACT: 30 – 34
Tuition 2022/23
$57,693
$31,026
$63,468
Median Starting Salary for Graduates
$93,000
$49,600
$60,000
Is It Harder To Get Into Stanford Or UCLA?
Stanford and UCLA are both renowned best colleges in California, giving students an outstanding education while they are being taught by a large and brilliant faculty that includes leading authorities in their individual academic fields of study. Both institutions have received higher rankings than numerous Ivies in terms of their overall college quality as well as in terms of more specialized academic areas.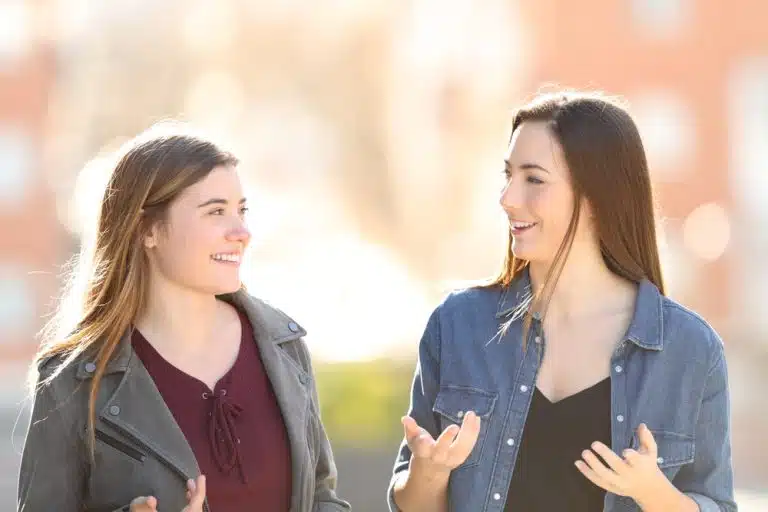 It hardly even needs to be mentioned that UCLA and Stanford are both excellent options for any incoming college student who is looking for challenging coursework, a wide range of extracurricular activities, knowledgeable faculty mentors, cutting-edge facilities, and all of the other components that go into an amazing college experience.
Is it harder to get into Stanford or UCLA? Both Stanford University and the University of California, Los Angeles have developed a well-recognized reputation as being extremely prominent institutions of higher learning. As a result, it only makes sense that the academic standards for admission to each of these two exclusive colleges are rather stringent.
It is especially simple to understand why such a highly sought-after college would need to set the bar for admission quite high. In fact, UCLA receives more applications each year than any other college in the nation. It should be noted that neither UCLA nor Stanford have a first-year applicant GPA requirement, despite the fact that both schools' admissions offices are highly selective.
Both institutions instead employ a holistic approach to undergraduate admissions, which means that each component of the applicant's package is taken into account in order to learn more about the applicant as a whole person than is revealed by merely looking at their GPA and test results.
A 4.0 GPA on an unweighted measure, or 4.54 on a weighted scale, is the median GPA for students admitted as first-years at UCLA. While the typical first-year student at Stanford had a 3.96 unweighted high school GPA. This median is a little lower than UCLA's, but it still holds true that students must work hard and achieve nearly straight As in honors and AP classes during high school in order to be competitive applicants to Stanford.
UCLA continues to have strict requirements for standardized test scores, with the typical accepted first-year student obtaining 1405 on the SAT or 31 on the ACT. With an admitted student's average SAT score of 1505, and an average ACT score of 34, Stanford has even better median test scores than UCLA.
UCLA got 139,490 first-year applicants in the fall of 2021. Just over 15,000 of these candidates received admission offers, making the acceptance rate for that academic year 11%.
But only a year later, UCLA's acceptance rate fell from 8.6% to 8.5%, a decrease of slightly more than 2.5%. Only 12,825 of the 149,183 first-year applicants received that year were accepted by the institution.
The UCLA admissions cycle for 2022 saw the lowest acceptance rate in ten years. Given that Stanford's acceptance rates have significantly decreased over the past few years, the admissions process there has also started to follow a similar trend toward being more selective.
For the first-year class of 2025, Stanford got 55,471 applications during the most recent admissions round. Only 2,190 students from this pool of applications, which was the biggest in school history, were given admission, giving this year's acceptance percentage of little under 4%. This number marks a 1.24% drop from the rate of 5.19% the year before, making it the lowest acceptance rate in Stanford's entire history.
Which Is More Popular, USC Or UCLA?
Students might ask "Which is more popular, USC or UCLA?" The University of California, the public college system of the Golden State, has nine institutions, including UCLA, which is often regarded as a Public Ivy. Its 419-acre campus is situated near the Pacific Ocean and the Santa Monica Mountains in the Los Angeles district of Westwood.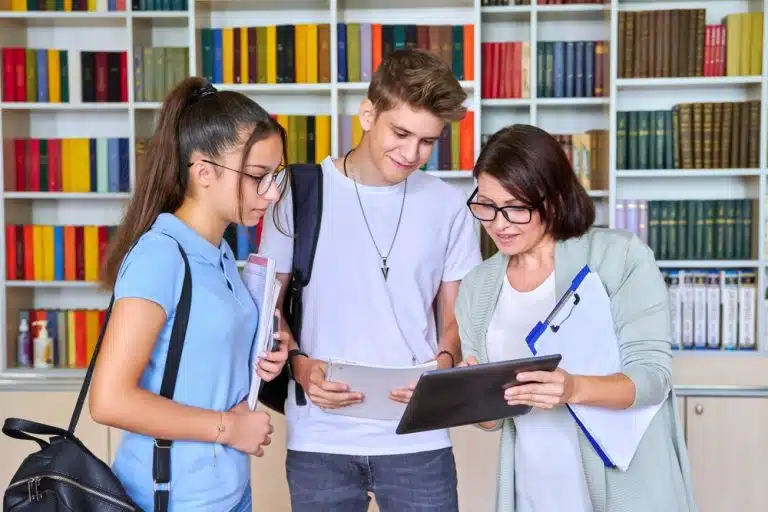 UCLA takes pride in having a sizable and diverse student body. With approximately 30,000 undergraduate students—along with 15,000 graduate and medical students—it has the biggest undergraduate enrolment in the whole UC system.
Though most undergraduates are Californians, students attend from all 50 states and more than 100 other nations. The student body is also highly diverse, with 5 percent of African Americans, 33% of Asians, 26% of Whites, 21% of Hispanics, and 10% of international students.
UCLA offers training in 40 different languages, 130 majors, and 109 departments, many of which are among the greatest academic programs in the country. Numerous various options come with attending a sizable public university in one of the biggest cities in America. All students complete a capstone project relating to their major, so these possibilities don't simply go broadly; they also go deeply.
A private research university called the University of Southern California is situated not far from the center of Los Angeles. In contrast to UCLA's expansive campus in nearby Beverly Hills, USC's urban University Park campus is situated in Downtown LA's Arts and Education Corridor. Just northeast of Downtown Los Angeles is where its Health Sciences campus, which houses the Keck School of Medicine, is located (DTLA).
USC takes pride in combining the resources of a major research university with a liberal arts college's emphasis on the needs of its students making it to the list of the best colleges in California.
Despite having 19,500 undergraduate students, which is a sizable undergraduate enrolment, it boasts an average class size of 26 students and an 8:1 student-to-faculty ratio.
The main distinction between UCLA and USC is that the former is a public university, while the latter is a private one. Accordingly, USC is mostly supported by private donations and student tuition, whereas UCLA is primarily supported by state government funding.
Although it might not seem like much, this has an impact on how tuition and aid packages are compared. Particularly if you live in California, UCLA's tuition is much less expensive than USC's.
The culture of students varies in certain ways. For instance, despite USC having more international students, UCLA's student body is more varied. The culture of California itself is another factor. While more than 75% of undergraduates at UCLA are California citizens, less than 50% of USC's students are from the Golden State.
Additionally, USC has a far stronger Greek culture than UCLA; at USC, more than 25% of men and women are members of sororities and fraternities.
Both colleges have successful NCAA athletic programs and a long-standing football rivalry. However, USC has a more strongly sports-focused campus culture and a passionately loyal alumni support network.
What Is Stanford University Known For? How About UCLA? USC?
If you are interested to study in one of the best colleges in California that welcome in-state or international students with a warm climate, well-known beaches, and vibrant neighboring cities, then you should add these three schools to your college list. To learn more, let's find out what is Stanford University known for. How about UCLA? USC?
Stanford University
Stanford's campus architecture garnered praise from a number of prestigious publications thanks to its distinctive appearance of sand-colored buildings with red tile roofs. Some of the most significant figures in human history have emerged from this stunning campus, including businessmen like Peter Theil, President Herbert Hoover, Senator Cory Booker, and Supreme Court Justice Sandra Day O'Connor.
The institution has worked with nearly every major prize winner, including 29 Turing Award winners, 296 Olympic medalists, and 85 Nobel Laureates.
However, the school's emphasis on entrepreneurship may be its most selling point. Alumni at Stanford have founded businesses including Nike, Cisco, and Hewlett-Packard.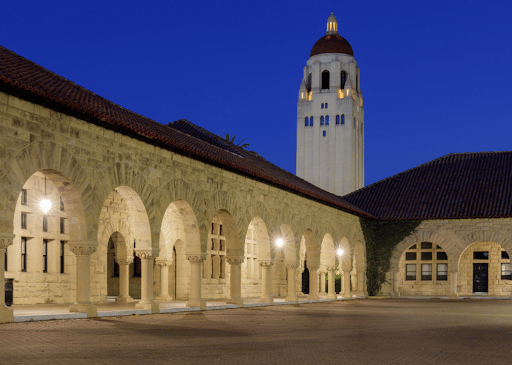 In actuality, the total revenue generated by businesses founded by Stanford graduates exceeds $2.7 trillion, surpassing many foreign economies.
Even while those figures are impressive, Stanford has much more to offer. The university is renowned for its top-notch academics, ongoing research, and even a track record of sporting successes. As you may expect, Stanford has made most of its significant contributions in the STEM fields. Stanford's computer science curriculum has produced ground-breaking research, and companies like Google, Sun Microsystems, and even the foundation of the internet itself were all born there.
The most popular major at Stanford is still computer science, as many students want to carry on the illustrious heritage started by those who came before them.
Due to the Stanford School of Medicine consistently being ranked among the top in the world, both the medical and pre-med programs are highly regarded. While science and technology may be associated with Stanford, those are far from the only fields in which the university excels.
Stanford has a long tradition of success in the humanities and soft sciences and was initially created as a liberal arts college with a focus on these subjects. For instance, Stanford Law School consistently ranks among the top five law schools in the United States, making it a favored choice for aspiring judges and attorneys.
University of California, Los Angeles
As the southern branch of the storied California State Normal School, UCLA was established in 1882 and is now the flagship of the UC system.
UCLA is one of the best colleges in California and one of the few "Public Ivies" or public universities with academic standing and results comparable to those of the prestigious Ivy League institutions. In addition, UCLA has a long list of distinguished alumni and faculty.
UCLA has ties to people who have won the highest accolades in the world, including five Turing Award winners and 27 Nobel Prize winners. Senator Kristen Gillibrand, famed baseball player Jackie Robinson, and comedians Carol Burnett and Steve Martin are UCLA alums.
UCLA makes the most of its available space despite being one of the smaller University of California campuses. The oldest buildings on campus feature Roman architecture, while more recent construction has a sleek, contemporary appearance. A broad variety of vegetation, including ficus and sycamore trees, as well as a visually arresting region known as "the Sunken Gardens," complement these structures.
Not only is UCLA hailed as part of the best colleges in California but it also has extensive ties to the entertainment sector due to its location in Los Angeles. This connection includes internship opportunities at local studios and businesses in addition to the University acting as a filming location for movies like Erin Brockovich and Legally Blonde.
Numerous of UCLA's most well-known programs are associated with the media industries of television, music, and cinema. One of the top schools in the world, the UCLA School of Theater, Film, and Television consistently receives high rankings from publications like U.S. News & World Report and The Hollywood Reporter.
The school's resources, such as the Geffen Playhouse, which annually presents award-winning performances, play a part in this appreciation. Students can also check out the 27 million feet of newsreel footage and 220,000 movie and television titles at the UCLA Film & Television Archive.
At the University of California Los Angeles School of Law's Ziffren Institute, UCLA boasts one of the best entertainment law departments in the country. Students attend meetings with significant businesses like Microsoft and Warner Brothers to discuss issues like copyright and patent law.
Additionally, Ziffren offers students internship possibilities with local production firms and talent agencies
The David Geffen School of Medicine is a separate yet equally significant institution from entertainment. Future doctors are trained at Geffen, one of the top medical schools in the country, in its numerous teaching hospitals. Among these is the UCLA Medical Center, a level-I trauma facility for kids that is frequently rated as one of the top five in the nation.
University of Southern California
The university, a major center for technological and engineering innovation among the best colleges in California, has since seen the development of image compression, antiviral software, and DNA computing takes place on its campus.
USC is honored to recognize eleven of its graduates as Nobel Prize laureates in addition to exceptional inventors. Angus Deaton, the most recent Nobel laureate, won the 2015 Nobel Prize in Economics for his work tying individual consumption decisions to results for the overall economy. About 29 USC graduates have gone on to become billionaires, while others have received notable awards like the Fulbright Scholar, Emmy, and Oscar.
Additionally, USC is not just one of the best colleges in California but it is the largest private employer in Los Angeles; contributing about $8 billion to the state of California's economy.
Students looking for a hands-on college experience will find USC to be a compelling option because of its excellent facilities, broad list of practical learning options, and position in one of the world's top entertainment hotspots.
In USC's most recent graduating class, 22% of undergraduate degrees went to students who majored in business and marketing, while 11% went to students who majored in visual and performing arts.
The next three most common majors for that graduating class are journalism, engineering, and interdisciplinary studies.
It is not surprising that many USC undergraduate degrees are in business as the Marshall School of Business at USC is one of the greatest research institutions in the nation. Business students take part in a marketing internship-type experience in a course like MKT 406: Practicum in Advertising and Promotion Design. Students establish their own marketing firms and design intricate communication strategies for real clients.
The Communication & Journalism Department's crown gem is the USC Annenberg Media Center. Here, Pulitzer Prize-winning journalists and journalism majors work together to cover significant topics in cities around the world. They will have built up a wide portfolio of writing, producing, directing, and hosting experiences by the time they graduate.
One in ten students chooses to combine course options from two or more departments to achieve an interdisciplinary degree. For instance, the B.A. in Intelligence and Cyber Operations helps students get ready to deal with issues like how nations utilize cyber technology to disseminate false information and how nations can secure their networks against similar approaches.
There are interdisciplinary minors available as well, one of which is in consumer behavior. The psychology of consumer decision-making is examined by students in this discipline, and they also learn to recognize certain social, cultural, and economic elements that have an impact on purchasing decisions.
Whatever your field of study is, whether it be technology, music, international cultures, conservation, acting, photography, or computer programming, California offers a setting that encourages inquiry, adventure, and entrepreneurship in all its manifestations. If you're interested to study in one of the best colleges in California but don't know where to start, AdmissionSight is here to help. Book an initial consultation with AdmissionSight experts to take the first steps toward your college admissions journey right.