Best English Ph.D. Programs
What is an English Ph.D. program?
What exactly is a Ph.D. program in English? Independent researchers for academic careers in teaching and research in English and related subjects are the primary focus of the doctoral program, which is aimed at preparing students for academic life after graduation. Because there is a lot of leeway in the best English Ph.D. programs as far as course requirements go, students can craft their own unique academic plans.
The English program encourages and supports work that draws from various disciplines. Exploring theories from philosophy, anthropology, psychology, and cultural studies could be one way to accomplish this. Alternatively, you could immerse yourself in the history and beliefs of the society in which your primary texts are located.
During their six years of study, prospective doctoral students have access to various instructional experiences. After beginning their teaching careers as recitation leaders in big lecture courses, students move on to instructing stand-alone writing sections and courses of their own creation in their chosen research field.
Why study English Ph.D.?
So then, why should one study English Ph.D.? Studying for an English Ph.D. can provide many opportunities and benefits. Some of which include:
Reputation and respect: an English Ph.D. is a highly respected and advanced degree that can open doors to many academic and professional opportunities. It can lead to a career in academia as a professor, researcher, administrator, or in fields such as publishing, media, and communications.
Opportunities in the field of English: An English Ph.D. program can offer students the opportunity to specialize in a specific area of study and to develop expertise in their chosen field. This can include literature, linguistics, creative writing, and more. It can also give students the opportunity to engage in original research and make meaningful contributions to English studies.
A deeper understanding of the subject matter: Some of the best English Ph.D. programs can provide students with a deep understanding of human communication and expression complexities. Through studying literary texts, you will learn about how individuals and societies express themselves and understand the world around them. This knowledge can be applied to other areas of study, such as psychology, sociology, history, and more.
Enriching the learner: Studying for an English Ph.D. can be a personally enriching experience. It can allow individuals to immerse themselves in literature and language, engage in intellectual discussions with peers and mentors, and develop critical thinking and analytical skills that can be applied to a wide range of situations.
What are the best Ph.D. Programs in English?
Harvard University, The Graduate School of Arts and Sciences
Program offered: Graduate Program in English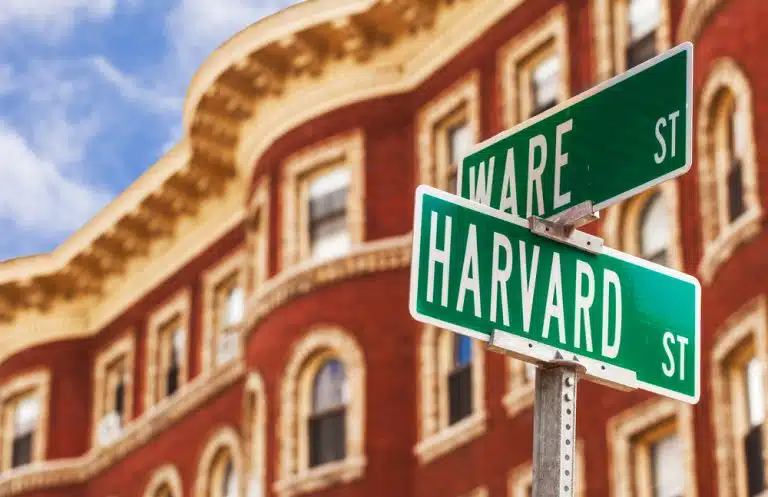 Cambridge, Massachusetts, is home to the prestigious and private Harvard University, an Ivy League member. It was established in 1636 and is now considered one of the world's most prominent colleges with the best Ph.D. Programs in English. It holds the distinction of being the nation's oldest college or university. This prestigious educational establishment allows only 5% of applicants to enroll each year.
It is home to one of the best English Ph.D. programs found anywhere in the world. The combined curriculum allows students to earn a Master of Arts in English and a Doctor of Philosophy degree. It may take anything from four to seven years to finish, and it would culminate in a dissertation for the Ph.D. degree.
You will get a profound understanding of the English language and literature during the study, emphasizing cultural and critical theory. You will also acquire great writing abilities from this program, which will help you do exceptionally well in academic work, teaching, and conference presentations. The cost of participation in the program can be spread over time through a tiered pricing structure, and participants can access several different funding and assistance options.
Stanford University, School of Humanities and Sciences
Program offered: Ph.D. in English Program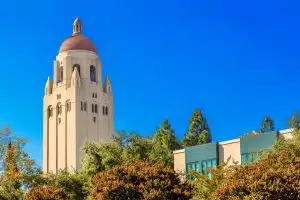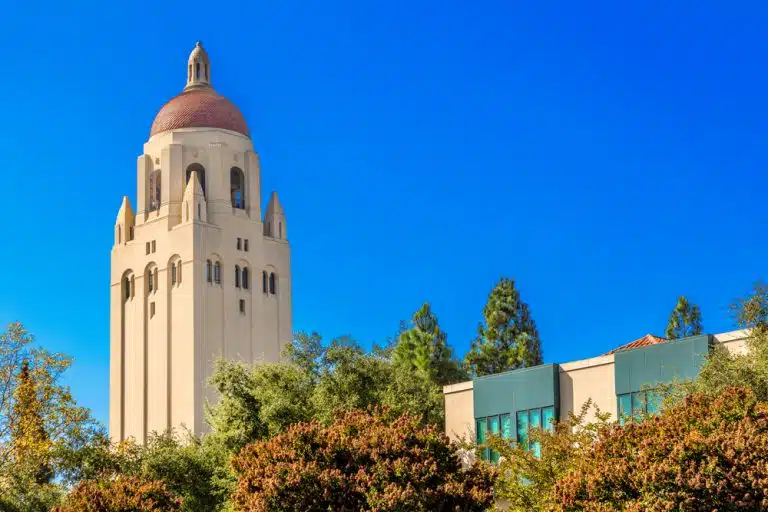 The second university on our list to be awarded Ivy League status, Stanford University is a prestigious private research institution that can be found in Stanford, California. It opened its doors in 1885; it is a globally famous and extremely exclusive educational establishment, with only a 4% admittance rate. Because of its position in Silicon Valley, the institution takes a particularly innovative and entrepreneurial approach to studying the arts and sciences.
With an emphasis on literary history, the Doctor of Philosophy in English program at Stanford University is often regarded as among the best English Ph.D. programs in the United States. For students to develop their skills as academics and literary critics, the curriculum takes cutting-edge approaches to technology, media, and performance. At the end of the program, you will be expected to hand in a dissertation you have written.
There is a wide variety of research funding and fellowship opportunities available. Eighty percent of all Stanford students are eligible for financial aid.
Cornell University, The Department of Literatures in English
Program offered: Ph.D. Program in English Language and Literature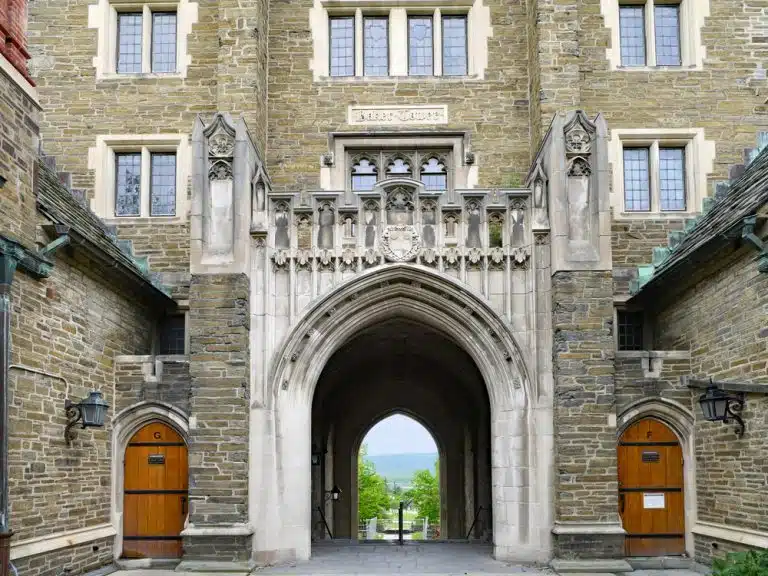 Cornell University is a private Ivy League university that also functions as a land-grant institution. Its main campus is located in Ithaca, New York. It was founded in 1865 and currently has an acceptance rate of 8.7%. It provides outstanding educational possibilities for students of all levels.
The Doctor of Philosophy in English program at Cornell University offers a variety of specialized tracks, such as African American literature, American literature, English poetry, colonial literature, and cultural studies.
Cornell is among the best English Ph.D. programs because it gives the learners variety. The program allows for much customization, allowing students to select electives from various subject areas, including German studies, women's studies, linguistics, and philosophy. Because there is only room for about ten students each year, the university provides financial assistance to all those accepted into the program.
The University of Texas at Austin, Department of English
Program offered: Ph.D. Program in English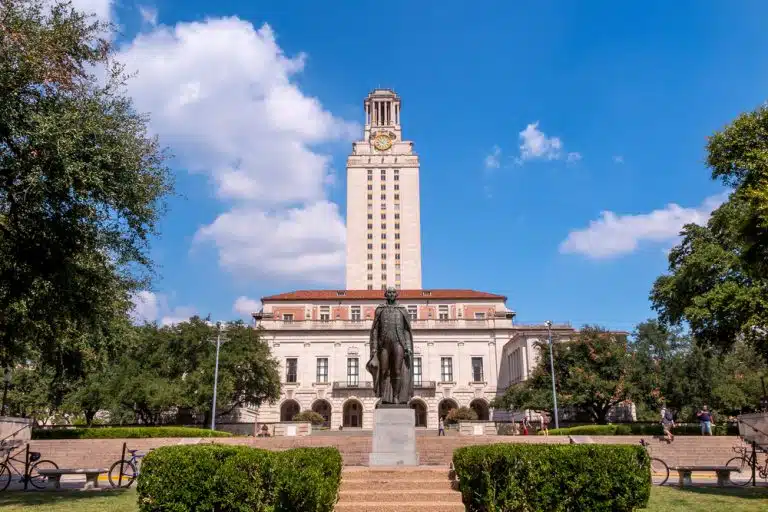 The University of Texas at Austin is a public research university that caters to a large and varied student body by making higher education accessible and affordable. The university, founded in 1883 and located in Austin, Texas, has an acceptance rate of 32% of applicants.
Its Doctor of Philosophy in English program places a significant emphasis on research, mentoring, and preparation for pedagogy. It benefits from the resources the Department of English and the Department of Rhetoric and Writing provide. The minimum time to complete the degree is three years, and the typical number of new students enrolled each year is between ten and twelve. Teaching assistantships and fellowships offer the opportunity to receive full financing for up to six years.
The University of Pennsylvania, School of Arts & Science
Program offered: Ph.D. in English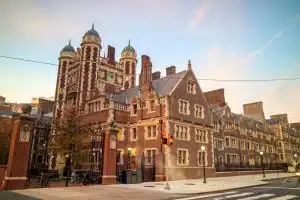 Privately funded and a member of the prestigious Ivy League, the University of Pennsylvania can be found in Philadelphia. It is one of the nine colonial institutions chartered before the Declaration of Independence and was established in 1740. The percentage of applicants who are granted admission to the university is 9%.
Students who pursue a doctorate in English gain comprehensive knowledge of both English and American literary traditions. As one of the best English Ph.D. programs, UPenn has a much broader vision than simply submitting dissertations and passing exams; rather, it encourages students to actively participate in the intellectual and social community of the department to produce a collective body of knowledge.
This is accomplished through the program's focus on producing a collective body of knowledge. The institution has several different funding alternatives available, and the tuition for one academic year is $37,678.
Now, as you prepare to take your PhD, you should also prepare for how to enter one. Some students struggle to enter college. As such, you must get all the help you can get. AdmissionSight is known to be a leader in admissions, with over 10 years of experience getting students into the best universities in the world. Set up an initial appointment today with AdmissionSight and get the best help with college admission.