Best Industrial Design Schools in the US
People who are interested in learning more about industrial design can choose from a wide variety of courses and programs offered by the country's best industrial design schools. Each program is distinct, which is a reflection of the enormous sphere of influence that industrial designers have on society and business.
However, you're maybe an incoming college student who's passionate about arts and design but wonders what is industrial design. When you hear the words "industrial design," you may imagine dark and empty warehouses filled with sweaty builders bending metal and iron into shape. The only light in these warehouses comes from the sparks that are produced by the machinery they use.
Even though that is frequently a component of one's time spent working in industrial design, the fact of the matter is that the profession encompasses a great deal more than that. The design of your cell phone, the comfort of your chair, and the lines of your automobile are all examples of this. Industrial designers were responsible for bringing all of these products into existence.
Technology and artistic expression are brought together in industrial design. Practitioners of this art seek out methods by which everyday products, such as toys, computers, and furniture, might be made to feel and look more aesthetically and tactilely appealing to the user.
Therefore, the best industrial design schools require a lot of different elements. It is required to have a faculty of teachers that have experience in the industry and are able to successfully mix form and function in their lessons. It is necessary for there to be materials available, as well as technology that is up to date, so that students may bring their projects to life.
What is Industrial Design?
What is Industrial Design? Industrial designers are responsible for the creation of items that are not only aesthetically pleasing but also comfortable and functional for consumers all over the world. They take part in each and every stage of the process, from the conception of the first idea through the construction to the actual execution of the plan.
Students who are interested in earning a degree in industrial design can anticipate taking a number of design classes offered by some of the best industrial design schools in addition to those in the fields of history, psychology, and science. They will acquire knowledge in a variety of areas like drawing, pattern making, product design, engineering CAD, and 3D modeling.
Even though it requires a strong technical basis, industrial design is typically considered to be the most aesthetic of all the several branches of engineering. The majority of the time, recent graduates with a degree in this discipline are engaged in positions in which they are responsible for designing items that are subsequently made and marketed.
What are the Best Industrial Design Schools?
Earning a degree in Industrial Design has the potential to redirect the course of your professional life. And despite the fact that choosing a school might feel like a daunting process at times, it is essential to bear in mind that the education you receive should not only prepare you for your future professional education but also for the life you will lead once you graduate from school. Thus, it's natural to ask what are the best Industrial Design Schools in the country.
Industrial Design colleges might vary widely in terms of size, location, and concentration, but one thing that they should all have in common is a commitment to giving their students an education that covers a wide range of topics.
This ranking ranks the best industrial design schools in the United States according to five criteria: the quality of the degree programs offered, the percentage of students enrolled in graduate programs, the admission standards, and the total cost of attending the school.
Drexel University
Drexel University is the best option for you if you want to earn a degree that will prepare you for a career in a variety of fields, such as making toys, developing medical tools, or even starting your own business. If this describes what you're searching for, keep reading.
The production design major at Drexel, which is housed in the Westphal College of Media, provides students with the opportunity to learn and explore in a studio environment.
In spite of the fact that students are encouraged to take charge of their own education, the curriculum continues to place a primary emphasis on instructing participants in the principles of design.
Drexel University provides a variety of advanced optional courses, such as design for soft products and toy play design, in addition to courses that cover fundamentals of product design, such as applied design visualization and computer-aided imagery in product design.
San Jose State University
Students in San Jose State University's industrial design school have been receiving the resources they require to make their designs a reality for more than thirty years thanks to the university's dedication to the field. A quick glance at the most recent senior design display demonstrates that the institution has no plans to slow down any time soon.
The most recent group of graduates from the institution demonstrates that they have what it takes to rethink and improve upon our most frequently used items, as evidenced by the fact that their accomplishments include custom electrotherapy solutions as well as innovative takes on the traditional walking cane.
The projects that were shown at the show demonstrated students' pursuit of the school's most significant goals, which are to satisfy the ever-changing needs of humanity and to find solutions to our most pressing challenges. Students at San Jose State University acquire the skills necessary to become keen observers as well as courageous creators.
Arizona State University
Students in industrial design schools require many opportunities to exercise their creative potential, but the teaching staff also needs to be comprised of seasoned industry professionals. Innovative pupils are more likely to acquire the knowledge, abilities, and self-assurance necessary to identify and resolve significant issues when they have a teacher who is skilled.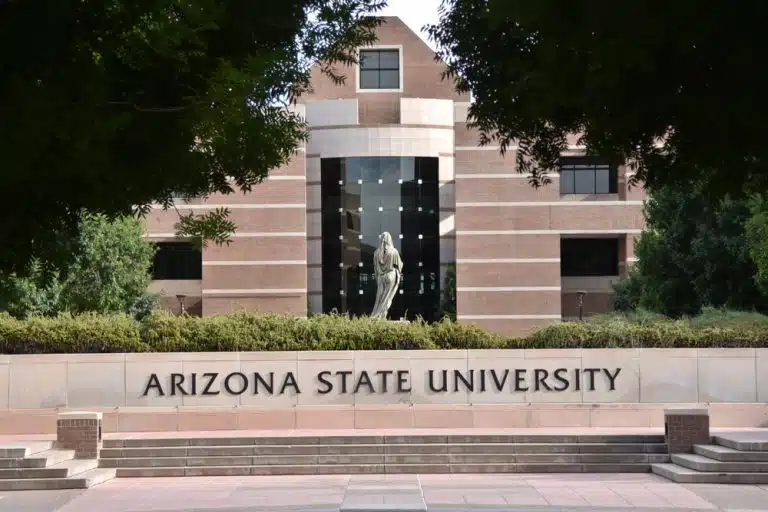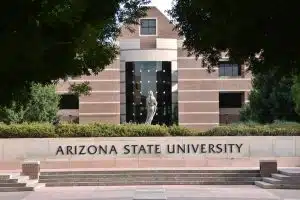 You will find some of the most accomplished instructors at Arizona State University's Design School, which is one of the university's many programs. Lauren McDermott, an associate professor in the department of design, is considered a leader in the field of design education since she has experience developing both high-end corporate office furniture and household furniture for everyday use.
University of Notre Dame
Despite having a name that seems very mechanical, industrial design is focused entirely on the human components of technology. Students learning the craft have a responsibility to always keep in mind the reactions of actual people to the technological innovations they are developing.
The University of Notre Dame is aware of this guiding philosophy, and it is incorporated into each and every one of its academic programs. But perhaps none stands out quite as much as the Max & Emma lecture series at the university, which was named after the late professor Rich Jensen's beloved pet cat Max. Students of design get access to some of the most forward-thinking professionals in the industry thanks to this series, which also serves as a constant reminder to students to maintain the human element at the forefront of their work.
Virginia Tech
Students entering the field of industrial design need to have a spark of creativity, a mind that is inquiring, and a feeling of empathy in order to be successful. However, in order for them to complete their work, they require both room and resources. The Virginia Tech program in industrial design, which is housed inside the School of Architecture and Design, is responsible for bringing all of these components together.
Students have access to studio space and workshop facilities at Burchard Hall. These facilities include all they require for working with metal, wood, and plastics, as well as photography darkrooms, print-making supplies, and other amenities. The computer labs in Burchard are equipped with high-quality printers, large-format scanners, and 3-D prototyping machines.
The University of Illinois at Urbana Champaign
Even the most creative person needs a little push every once in a while to find their inspiration. A good program not only teaches its participants and offers them assistance, but it also assists them in finding new ways to think of topics.
Students enrolled in the industrial design department at the University of Illinois at Urbana-Champaign have the good fortune of having a wide variety of alternatives available to them.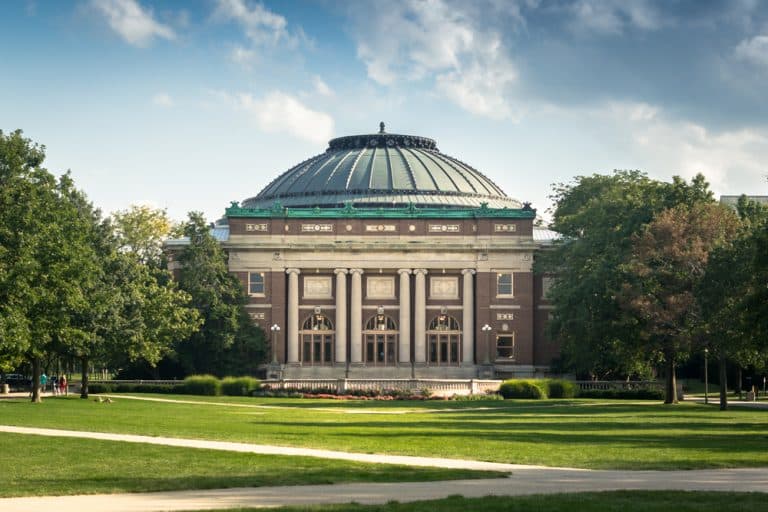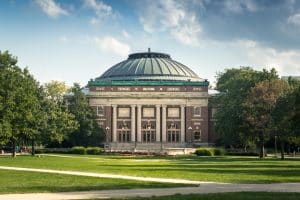 Students have access to scholarly publications, plans and maps, books, and other items at the Ricker Library of Architecture and Art, which is located in the same building. Future industrial designers who have access to these materials will be able to stay current on the most recent discoveries, which will position their work in the same category as that of the most influential innovators.
Rhode Island School of Design
It should come as no surprise that the Rhode Island School of Design is included in the upper part of this ranking given the excellent reputation that they have earned over the years in all areas of art and design.
Some of the most prominent designers in the country call RISD their home, and those designers are eager to pass on the information and expertise they've gained over the years to the upcoming generation of designers.
Professor Nichols has held multiple positions at the Rhode Island School of Design (RISD), including that of lead product designer at Hasbro Toys, where he was responsible for iconic brands like Mr. Potato Head and My Little Pony. When teaching his students, Professor Nichols draws upon both his sharp eye and his years of experience in the industry.
Purdue University
The Purdue University undergraduate student gallery is the best place to go if you want to get an idea of the caliber of the Bachelor of Fine Arts degree in Industrial Design that is offered at the university.
There, you'll find several examples of intriguing and beneficial projects that students have made for you to peruse and learn from. A showerhead designed specifically for women that is more compact and a kayak designed for one person that is easy to transport is two examples.
Yue Kong Pao Hall of Visual and Performing Arts is where students from Purdue University can take advantage of those resources. There, they will discover amenities such as personal design studios, to which each of them will have unrestricted access at all times. In addition, students who have reached an intermediate level have the opportunity to engage with cutting-edge technologies such as CNC quick prototyping. Solidworks and Keyshot are two excellent programs for computer modeling and rendering respectively.
Carnegie Mellon University School of Design
How optimistic is the School of Design at Carnegie Mellon University about the futures of its budding designers? They decided to design their new logo with the help of their kids. The outstanding designs that CMU students develop are displayed to the public through the medium of the student's own work, which serves as the face of the program at CMU.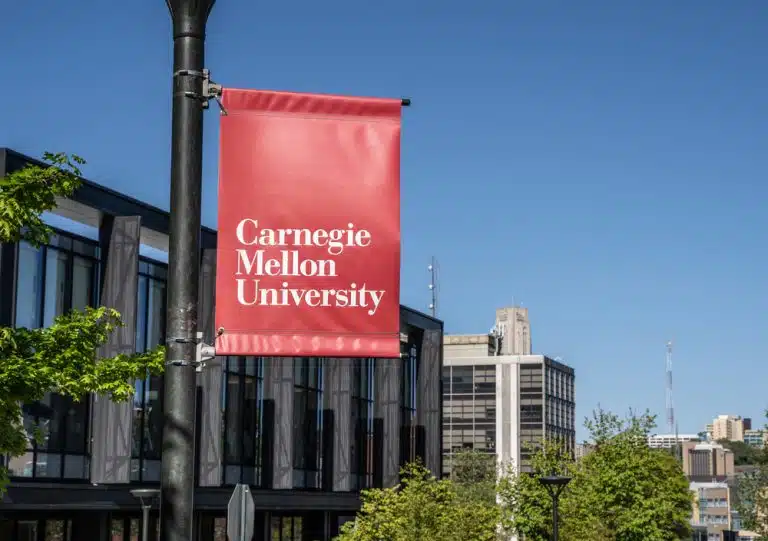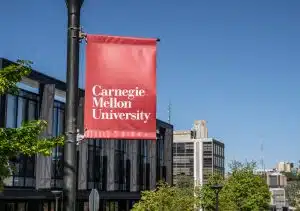 Several sophomores from Carnegie Mellon University have been asked to give presentations at the tenth iteration of the Relating Systems Thinking & Design Symposium (RSD10), which was recently hosted at the Delft University of Technology in the Netherlands. Students will give presentations on a variety of topics, including the decline of pollinators in central California, the importance of employment in an age of automation, and more.
Georgia Institute of Technology School of Industrial Design
One word describes the driving force behind the success of the School of Industrial Design at the Georgia Institute of Technology, and that word is technology. GIT gives its students the ability to translate their ideas into the real world by providing them with access to the most cutting-edge design technology.
The Institute has multiple research centers and labs, and technology is the primary area of focus for all of them. Researchers and students at the Center for Inclusive Design and Innovation collaborate on projects aimed at making the world a more accessible place. Participants take advantage of the resources that are made available to them in order to develop the most cutting-edge user-centered research, products, and services for people who have impairments.
Is an Industrial Design Degree Worth it?
Having known some of the best industrial design schools in the country, is an Industrial Design degree worth it? Industrial designers are the people behind the creation of things like furniture, automobiles, home appliances, and toys, among other things. They conceptualize the products to be made and then create physical prototypes of the designs.
While presenting designs to customers and exhibiting the prototypes to get their approval, they also evaluate the production costs by analyzing the needs of the materials and manufacturing processes. The average salary for industrial designers is $68,000 per year, which equates to $33 per hour.
When coming up with ideas for new products, industrial designers take a number of aspects into consideration. They produce goods that people use on a daily basis by combining elements of art, business, and engineering. In addition to this, they utilize computer software in order to construct virtual models of the various designs.
As a result of this, they need to have a very high level of proficiency in the usage of various computer systems and programs. They also frequently show the work they've designed to various people in decision-making positions. For the aforementioned reasons, a bachelor's degree in industrial design plus from the best industrial design schools is a fantastic level of education to have.
Want to learn more about getting into the country's best industrial design schools? You've come to the right place. At AdmissionSight, we have over 10 years of experience guiding students through the competitive admissions process.
AdmissionSight can help you put your best foot forward when applying to college this fall. Contact us today for more information on our services.