Best Investment Banks to Work for
The notoriously long hours that are required by investment bankers in the course of their profession have not prevented applicants from submitting their resumes. The best investment banks to work for, including Goldman Sachs, Morgan Stanley, and J.P. Morgan, receive several hundred applicants for each position that is advertised, indicating that almost all of the jobs being advertised by these institutions are receiving an overwhelming number of applications. Even still, according to estimates provided by the Wall Street Journal, analysts remain in their positions for an average of only 15 months.
So, what exactly draws people to some of the best investment banks to work for? Despite the emergence of "cool" IT jobs and jobs related to clean energy, a career in investment banking is still considered to be the most prestigious of all careers. Investment bankers have a job that is considered to be at the forefront of their field and are rewarded highly for their efforts. The rewards are enormous if you are with the best investment banks to work for, but only if you are able to deal with high levels of pressure, clients who are demanding (and often more talented), and long hours.
What are Investment Banks?
So, what are investment banks? An investment bank is a type of financial services organization that operates as an intermediary in high-stakes financial deals involving a number of different parties. When a firm prepares for its launch of an initial public offering (IPO) or when a corporation merges with a competitor, an investment bank is typically involved in the process. Additionally, it acts as a broker or financial adviser for major institutional clients, such as pension funds, which are its primary customers.
The best investment banks to work for like JPMorgan Chase, Goldman Sachs, Morgan Stanley, Citigroup, Bank of America, Credit Suisse, and Deutsche Bank are all synonymous with the term "global investment bank."
A significant number of these institutions also provide storefront community banking and have sections that cater to the investing requirements of high-net-worth clients.
What are the Best Investment Banks to Work for?
Since we now have an idea of investment banks, what are the best investment banks to work for? JPMorgan Chase, Bank of America, Wells Fargo, and Citi are commonly referred to as "America's Big Four banks," and they are among the most successful investment banking organizations. According to information provided by the Federal Reserve regarding consolidated assets, these investment banking companies are the largest commercial banks based in the United States. The stocks, loans, properties, and reserves that make up consolidated assets are all included here.
Because the best investment banks to work for primarily assist major corporations and governments in the process of capital raising, investment banking is by definition a global industry. Although they are not headquartered in the United States, many of the greatest investment banking businesses in the world are still considered to be international banks.
Despite this fact, international banks continue to control a significant share of the market in the United States. The following is a list of the best investment banks to work for according to several aspects of the workplace, such as the company's culture, the pay, the hours, the training, the work-life balance, the overall satisfaction, and the business outlook.
Goldman Sachs
In a documentary that Goldman Sachs just produced to celebrate its 150th anniversary, CEO Lloyd Bankfein was quoted as saying, "we torture people by giving them roughly 45 interviews before they arrive here."
However, if and when candidates are successful in landing the role, not only will they be eligible for the highest salary in the sector, but they will also be able to add a name to their resume that will signal to potential employers that they are among the very best prospects for the position.
What most entices potential candidates: Despite the fact that they don't mention it, one of the most difficult aspects of working in the investment banking profession is competition.
Bank of America
When one reads about the hiring procedures of Bank of America, the one thing that stands out the most is the institution's dedication to racial and ethnic diversity.
Candidates have a lower chance of encountering the aggressive Alpha-male types that one might anticipate finding on Wall Street; this is especially true because the bank's headquarters are located in Charlotte, North Carolina; this may contribute to a more pleasant working atmosphere.
Additionally, the compensation and perks are on par with those offered by other investment banks, and there are more opportunities to switch across different business lines.
The bank not only talks a good game about diversity but also delivers on it; in order for BofA to respect your résumé, you do not need to have graduated from an Ivy League university. This is the factor that draws candidates the most.
JP Morgan
In May of 2021, the CEO of JP Morgan told us in a single sentence a great deal about the company's corporate culture by stating that working from home was not an option for employees who wanted to be ambitious.
The concept of "hustle" should be ingrained in the minds of all new hires at this level of the investment bank, as is appropriate for a firm of this caliber.
J.P. Morgan is not only one of the companies that pay its employees some of the highest salaries in the sector, but it also recruits the greatest percentage of women in the investment banking sector (49%) and invests over $300 million yearly in the development of its employees internally.
What most entices potential candidates: Jamie Dimon, the CEO of JP Morgan, is the kind of boss that everyone aspires to work for and learn from. He doesn't waste time with bullshit.
Barclay's
Barclay's, the first bank on the list that is not based in the United States, is the most important investment bank in the United Kingdom.
Its footprint in the United States is not particularly large; nevertheless, during the past five years, the company has been working to expand its investment banking division, and in the process, it has been cutting back significantly on its asset management operations.
The fact that the bank is based in the United Kingdom alone gives it a distinctive culture, but despite this, it is nevertheless able to compete successfully at the highest levels of investment banking, consistently ranking among the top 10 dealmakers worldwide.
Barclay competes more on culture than salary, which is reflected in its commitment to hybrid working arrangements, and this is what attracts candidates the most.
Nomura Holdings
The fact that Nomura's investment bank places such a strong emphasis on helping its staff members strike a good work-life balance is highlighted in a number of third-party evaluations.
On the other hand, it appears that there has been insufficient investment in technological advancements. And despite the fact that it has a relatively low deal flow in comparison to the other items on this list, it is the bank of choice for the majority of the largest businesses in Japan and Southeast Asia. What most entices potential candidates: The stress placed on maintaining a healthy balance between work and personal life
Morgan Stanley
The level of intense competition that exists between Goldman Sachs and Morgan Stanley typically trickles down through the employee ranks of both firms. Morgan Stanley and Goldman Sachs typically compete with one another for the title of biggest dealmaker of the year.
On a number of employee review websites, the category that receives the lowest rating overall is "job security." The categories that receive the highest ratings are (surprise, surprise) compensation and, perhaps more surprisingly, company culture. It is interesting to note that the company's chief executive officer, James Corman, is consistently ranked as one of the highest-rated CEOs overall.
What most entices potential candidates: Along the same lines as its archrival Goldman Sachs, the prestige, the compensation, and the doors that a career at Morgan Stanley opens is likely the primary motivating factors.
TD
Although TD does not typically rank among the top-performing dealmakers, the company does consistently place highly on lists of banks that have excellent corporate cultures.
On the job site Glassdoor, a former worker is quoted as saying, "Great work-life balance. Fair pay. And after working for the company for a year or so in an entry-level role, management will frequently encourage you to apply for better, higher-paying roles within the company. They will even assist you in preparing for the interviews and provide guidance on how to go about the process. In general, a wonderful place to find employment."
What attracts candidates the most is the fact that TD is an excellent choice if you are interested in working at an investment bank that is close to the top tier but does not have an alpha male culture.
Jefferies
Jefferies combines a strong commitment to diversity and inclusion with an excellent dealmaking record, which consistently places the firm among the top 10 global dealmakers. As part of this commitment, the firm encourages employees to participate in its active networking groups that are geared toward employees from racial and sexual minority groups.
The business is referred to as "one of the world's most admired corporations" by Fortune magazine. Current and past workers have commented, in reviews, on how collaborative the culture is, and some workers have mentioned spending late hours sitting side-by-side with their supervisors in order to provide constructive input.
The interview process is much less arduous than it is at some other investment banks, and the diversity and inclusion culture is a major lure for younger generations. This is the primary factor that attracts candidates.
Evercore
Evercore is an absolutely incredible organization. It is important to keep in mind that the company was established less than thirty years ago (in 1995), yet it already consistently publishes dealmaking numbers that are equivalent to those posted by blue-chip investment banks that have been in business for more than one hundred years.
This should tell us everything we need to know about the competitive nature of the bank's culture. Evercore should live up to the promise made in its tagline, which reads, "Evercore is the premier worldwide independent investment banking advising business." Strive for a healthy balance between your professional and personal life, and enjoy the ride for as long as you can.
What most entices potential candidates: As a result of the low analyst-to-associate ratio, newly hired employees will have enough possibilities to interact directly with customers almost immediately after beginning their employment.
Guggenheim Partners
Guggenheim is a far more little financial institution than any of the other banks on this list, and as a result, it does not have nearly as many informative reviews as its competitors.
On the other hand, it scores higher than them on practically all career platforms, which makes it an important addition to this list.
Although the compensation is lower than that of other places, there is a stronger workplace atmosphere, more opportunities for fascinating work, and good advancement opportunities. These are the things that stand out.
What most entices potential candidates: For individuals who are willing to choose challenging work and an outstanding corporate culture over the mantra "win at all costs."
What does it take to become an Investment Banker?
So what does it take to become an investment banker? A profession in investment banking is one of the most prominent in the world of finance, and it calls for a significant amount of expertise in areas such as analysis, mathematics, and critical thinking. A significant number of investment bankers who are tied with the best investment banks to work for attributing their level of success in this industry to the knowledge and experience they've gained in the field of finance. Obtaining an education of the highest caliber is the first of several essential steps that must be taken in order to be well-prepared for a career as an investment banker.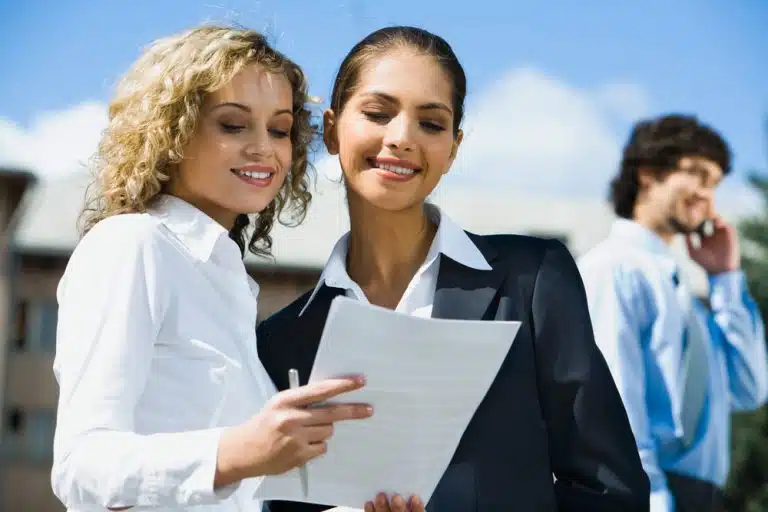 To be working with the best investment banks to work for, you will generally need to possess at least a bachelor's degree in a discipline that is relevant to finance; however, there are many options to enhance your career and develop your skills while you are working. The steps that follow provide an outline of the normal path that the majority of investment bankers pursue.
Earn a bachelor's degree in finance or a related field
First, you should get a bachelor's degree in finance from a school that has been officially recognized for its academic excellence. Accounting, economics, mathematics, analytics, corporate finance, business administration, and data analytics are all helpful topics of study for individuals who are interested in pursuing careers as investment bankers.
No matter what field of study you choose to concentrate on, if you want a career in investment banking, you'll need excellent math and analysis skills, as well as a solid understanding of economics and how it relates to corporate finance. In addition, gaining practical experience and expanding your professional network in the financial sector can be facilitated by participating in internships while pursuing a bachelor's degree.
Consider a graduate degree or MBA
Obtaining a master's degree in a financial field, such as business administration, corporate finance, or a field that is closely related to finance is common practice among investment bankers. Even though you can break into this industry by working as a financial analyst for an investment bank, many employers favor candidates with graduate degrees for associate banking positions and other roles that are considered to be mid-level.
Carry out some research to see which graduate schools offer a high percentage of employment opportunities for their alumni. Take advantage of the robust internships that they provide as well as the established networking opportunities they provide. Even though you will still graduate with a Master of Business Administration or an advanced mathematics degree from a less well-known program, potential employers may not be as impressed by your accomplishments.
Register with FINRA and obtain certification
When you first begin your career as an investment banker, you will be required to register with the Financial Industry Regulatory Authority (FINRA) as a representative of the bank that you will be working for. You will need to achieve a certain score on a test that is tailored to your area of specialization in order to be eligible for enrollment. You also have the option of pursuing further certifications, such as the Chartered Financial Analyst (CFA) certification, which requires successful completion of the CFA program as well as an examination.
Take part in on-the-job training
Before beginning work at an entry-level position, you will normally begin in a role as an analyst and finish a training program that is supported by your employer. This training often covers the fundamentals of accounting, as well as markets, risk, financial analysis, statement analysis, and financial modeling. However, the specific topics covered are determined by the particular financial organization.
Advance your career
As you get more experience working in corporate finance and investment banking, you will have the possibility to advance into roles with greater responsibilities as your experience level increases. For example, an investment banker with entry-level experience has the potential to rise into management roles such as vice president or director, positions in which they are accountable for the management of analysts and associates working under them.
Want to learn more about your chances of working with the best investment banks to work for? You've come to the right place. At AdmissionSight, we have over 10 years of experience guiding students through the competitive admissions process.
AdmissionSight can help you put your best foot forward when applying to college this fall. Contact us today for more information on our services.