Best MBA Programs to Join After College
How Long Does It Take To Get An MBA Degree?
A Master of Business Administration (MBA) degree can significantly alter the course of your professional life. The pursuit of any further degree or certification will necessitate a time commitment, though.
How long does it take to get an MBA degree? There are a few different ways to earn an MBA, but most programs require two years of full-time study to finish. There are, however, both shorter and longer options. A one-year accelerated program might appeal to someone who wants their degree quickly, whereas a part-time program might take more than three years for someone who needs to balance business school with a full-time job.
Here are some typical MBA program kinds and how long they normally last:
| | | |
| --- | --- | --- |
| Type | Completion Time | Schedule |
| Full-time MBA | 2 years | Full-time |
| Part-time MBA | 3-5 years | Night and weekend classes |
| Accelerated MBA | 1 year | Full-time |
| Executive MBA | 2 years | Night and weekend classes |
| Global MBA | 2 years | Full-time |
| Dual MBA | 2+ years | Full-time |
What Requirements Do You Need For An MBA?
Before you start your application, you might ask "What requirements do you need for an MBA?" Here are the most typical requirements for an MBA:
Bachelor's Degree
A bachelor's degree is a requirement for MBA because it is a postgraduate degree. Only bachelor's degrees in business administration and management were previously accepted for MBA programs.
Work History
Work experience is the next prerequisite for the MBA degree. Candidates with 2 to 5 years of work experience apply for the best MBA programs. While some applicants wish to change their career and area, others are aiming to up-skill themselves in order to receive a better evaluation.
A rich career is promised with an MBA degree. So, before beginning your MBA career, you wish to have some experience in the business world. You can use this information in your MBA classes as well.
Entrance Exam Scores
A strong performance in MBA exams is another prerequisite for an MBA. You must pass admission exams like GMAT or GRE scores are necessary. The scores are crucial in determining whether you get into the institution.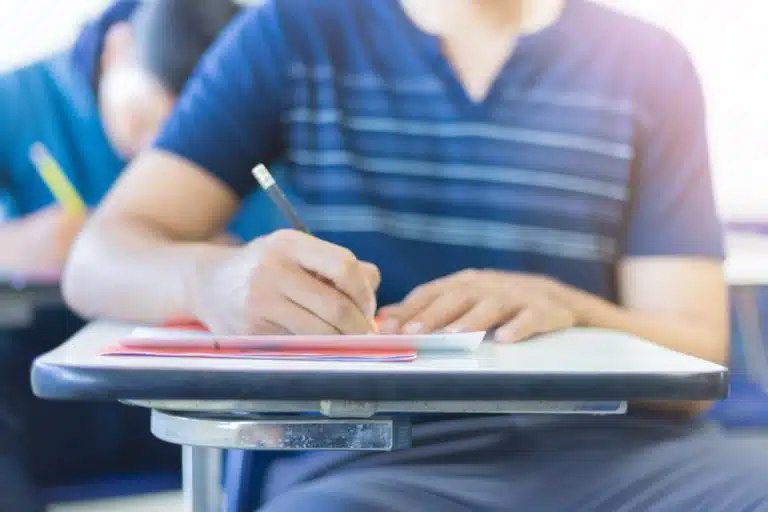 Resume
The third MBA need is that you must update your resume in order to submit it with your applications to prestigious universities. Consider it an essential component of your application and take it seriously. You must be aware of the principles and culture that the business school promotes in order to integrate them into your resume and create a successful MBA CV.
Here are some pointers to consider:
Maintain formality in your CV
Be sure to fully explain any gaps in your schooling or professional experience.
Certain characteristics, such as leadership, teamwork, and the capacity to accept diversity. Be sure to address these in your resume.
Keep it brief and direct. (A page would be ideal)
Letters of Recommendation
At least two recommendation letters are required by all international business schools.
These are the appropriate referral sources:
Former or present managers
Coworkers
Clients
Professors or mentors
Someone who has witnessed you in leadership positions
You must put quality over seniority if you want to complete this MBA prerequisite. To demonstrate your qualities and skills in front of the admissions committee, surround yourself with expressive people. You will need to collaborate closely with your recommender and explain the steps and goals to them. The skills you described in your essay should be reflected in your LOR.
Essays
With the aid of your essay, the admissions committee hopes to learn more about your personality, hobbies, and professional objectives. So, be sure to emphasize each of these themes in your essays. Your career ambitions should always be the focal point of the essay. Some colleges additionally cover the difficulties you had during the COVID epidemic and how it affected your ambitions and studies.
English Language Proficiency
If you are an international applicant and English is not your native language, English proficiency proof is crucial. These assessments are required of all overseas students who do not speak English as their first language to demonstrate their language ability.
These are the MBA English tests that are most frequently recognized:
Interview
The interview is the last step in the admissions process for an MBA. If you meet this MBA criterion, you will be able to attend your ideal business school and the best MBA programs. You must therefore get ready for it in advance. The admissions committee and department heads are determining whether you will be a good fit for the course in this round as well. Therefore, emphasize the enormous benefit this education will have for your career.
Which Is The Best Program For MBA?
Gaining an MBA will advance your career and give you access to a wide range of options. If you select the appropriate specialization early on, you will not only obtain a competitive advantage but also more advantages in the future.
Which is the best program for MBA? Historically, some of the greatest and most popular MBA specialties have included finance, marketing, HR, operations, and entrepreneurship. Many students also view these specializations as the safest option.
Now, the best MBA programs include business analytics, digital marketing, and other fields due to corporate demands altering, particularly after COVID.
MBA in Digital Marketing
As digital media continues to expand, more and more traditional marketing strategies will shift to online and digital platforms. Everyone, from large corporations like Apple and Nike to neighborhood general stores, uses digital platforms in some capacity. The need for digital marketing specialists has increased as a result, and this demand will only continue to expand quickly.
You can learn more about the more in-depth areas of digital marketing, such as content marketing, social media marketing, email marketing, and other areas, by specializing in it with an MBA. Additionally, you'll pick up a variety of abilities that you can use in marketing and sales positions at both B2C and B2B businesses.
MBA in Business Analytics
The significance of MBA specializations in Business Analytics has started to increase as the need for big data specialists continues to climb. Data-driven recommendations from business analysts aid in bridging the information technology and business divide.
MBA in Data Analytics
Using data to identify answers and forecast outcomes for business challenges is at the heart of data analytics. This includes analyzing text, photos, video, and audio (essentially, data in any format) using machine learning algorithms to derive various inferences from them.
Data scientists undertake more in-depth analyses using data, but business analysts are more active in addressing business problems and making recommendations for solutions. This is the fundamental distinction between business analytics and data analytics.
You can study everything about data infrastructure, testing, machine learning, and decision-making with an MBA specialization in data analytics.
MBA in Entrepreneurship
The need for experts in managerial and leadership positions who can successfully run an organization is only increasing that's why Entrepreneurship consistently stays on the best MBA programs list. This course focuses on giving students the necessary tools for creative thinking and achieving goals.
MBA in Finance
One of the most popular MBA specialties is finance due to the field's tremendous growth potential. Without adequate accounting and oversight, no business can expand. Planning and managing an organization's financial resources hence calls for experts in financial management.
MBA in Strategy
A common choice for an MBA specialization is in strategy because this is a talent that is highly transferrable and applicable to practically any industry. This indicates that it will provide you a stronger advantage over other candidates in the employment market.
MBA in International Business
Most companies deal with clients from all around the world. As a result, there is a significant demand for people who are knowledgeable about how different countries' legal systems operate and how cultural differences may affect a company.
MBA in Human Resource Management
The process of hiring new workers and preparing them for work is one of an organization's most crucial operations. Students that specialize in human resource management in their MBA programs learn how to manage a workforce, compensation plans, performance evaluations, and much more.
MBA in Risk Management
Due to volatile markets, liability concerns, cybercrimes, etc., every firm is vulnerable to organizational risks. There is a great demand for experts qualified to address such issues, particularly in our data-driven era where everything is going online.
MBA in Operations
One of a business's fundamental cornerstones is operations. Candidates who want to manage a firm effectively and efficiently might consider an MBA with a specialty in operations.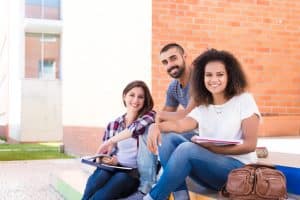 Being one of the best MBA programs, you will discover several management and organizational techniques that help businesses operate at their peak efficiency. Business forecasting, operational and supply chain management, project management, and managerial economics are typically covered in this specialization's curriculum.
Which University Is Best For Doing MBA In the USA?
Harvard Business School
Which university is best for doing MBA in the USA? Although MBA rankings change frequently, Harvard Business School is consistently ranked as the top business school in the world.
Location: Boston, Massachusetts
Median GMAT: 730
Average GPA: 3.7
Class Size: 732
Acceptance Rate: 12%
Stanford GSB
For its connections to Silicon Valley, venture capital investments, and tech businesses, Stanford is well-known. However, Stanford Graduate School of Business offers far more in the way of interdisciplinary and interpersonal education to its students.
Location: Stanford, California
Average GMAT: 733
Average GPA: 3.8
Class Size: 436
Acceptance Rate: 7.2%
UPenn Wharton
UPenn Wharton excels in practically all areas. Finance is important, but so is business development, technology—don't forget about their campus in San Francisco—social impact, and more.
Location: Philadelphia, Pennsylvania
Average GMAT: 722
Average GPA: 3.6
Class Size: 916
Acceptance Rate: 25%
Northwestern Kellogg
The Kellogg School of Management is justly renowned for its team-based methodology and its environment in Evanston, which offers easy access to Chicago as well as a laid-back college town atmosphere.
Location: Evanston, Illinois
Average GMAT: 727
Average GPA: 3.6
Class Size: 559
Acceptance Rate: 20%
University of Chicago Booth
The Booth program is renowned for its academic and analytical rigor and for having a flexible curriculum with just one severely necessary course and the rest being completely up to the student.
Location: Chicago, Illinois
Average GMAT: 724
Average GPA: 3.6
Class Size: 621
Acceptance Rate: 22%
Columbia Business School
Access to New York City's resources, such as executives who visit campus to provide guest lectures, entrepreneurs in residence, or employers of in-semester interns, is a key component of Columbia Business School.
Location: New York, New York
Average GMAT: 726
Average GPA: 3.6
Class Size: 782
Acceptance Rate: 16.2%
MIT Sloan
MIT Sloan is a technological powerhouse in every sense of the word. At MIT, "tech" refers to more than simply Google, Facebook, and Amazon; it also refers to the design of tangible goods for businesses and customers.
Location: Boston, Massachusetts
Average GMAT: 720
Median GPA: 3.54
Class Size: 484
Acceptance Rate: 22%
Dartmouth Tuck
The Hanover, New Hampshire campus of the Tuck School of Business brings a select group of students together for a close-knit bonding experience, resulting in a fervently devoted alumni group that gives to the university at a rate that is 2-3 times higher than average and goes above and beyond to assist fellow Tuckies.
Location: Hanover, New Hampshire
Average GMAT: 720
Average GPA: 3.48
Class Size: 289
Acceptance Rate: 34.8%
Berkeley Haas
Through its affiliation with the highly progressive host university, UC Berkeley, as well as its own initiatives, like the appointment of a Chief Diversity, Equity and Inclusion Officer, Berkeley's Haas School of Business is at the vanguard of diversity. Its proximity to the Bay Area enables great positioning within the tech sector.
Location: Berkeley, California
Average GMAT: 727
Average GPA: 3.65
Class Size: 331
Acceptance Rate: 23.3%
UVA Darden
Students go through a very demanding case method program at University of Virginia Darden School of Business, frequently jokingly referred to as "the bootcamp" (which makes the students very appealing to employers with a similar style, including banks and consulting firms).
Location: Charlottesville, Virginia
Average GMAT: 703
Average GPA: 3.5
Class Size: 404
Acceptance Rate: 5
How To Get Into the Best MBA Programs?
How to get into the best MBA programs? The road to MBA preparation begins in the final year of graduation. Since it takes many months to adequately study for MBA entrance tests, the majority of management aspirants begin their preparation as soon as they enter their third year of their bachelor's degree program.
1. Conduct research.
Start your online research with articles about MBA program expectations and school rankings. Plan to visit as many schools as you can after deciding which ones interest you. Request to observe a few classes, and make plans to speak with professors and existing students.
2. Discover your network.
Check to see if you know anyone who attends or has connections with any of the schools you plan to apply to (e.g., alum, parent, boss, former teacher). Finding people to talk to about the program and the best people to write your recommendation letters are the objectives of this exercise.
3. Increase your test success rate.
Start the procedure early if you intend to take the GRE or GMAT. Schedule the examination with enough time to meet the submission requirements and retake it if necessary. Give yourself at least two to three months to devote to focused study. Give yourself every chance to achieve GMAT scores in the 720s, which are what elite institutions like.
4. Maintain your grades.
You will be occupied. You may already be working a full-time job, but applying to the best MBA programs can seem like a full-time job. Make every effort to keep your grades from declining in the last few weeks if you are still finishing your undergraduate degree. Top-tier universities strive for GPAs between 3.5 and 3.8.
5. Create a master list.
This serves as the basis for updating your CV, composing your admissions essay, and getting ready for your interview, much like an outline for a paper. You could even send it (or pertinent parts of it) to the writers of your recommendation letters. You will mention your professional background, positions of leadership, abilities, and career objectives on it.
6. Get ready to submit your writing papers.
Make sure your CV accurately yet succinctly depicts your professional and academic experience using the details from your master list. Highlight your accomplishments, leadership experience, and pertinent abilities. Focus on qualities in your essay that not only set you apart but also make you qualified for success as an MBA candidate.
7. Verify your application.
To be sure you have not missed anything or missed any typos or errors, put off looking at your applications and submission documents for a day or so, then check and reread them with fresh eyes. For added confidence, if you can, have a colleague or advisor read them.
8. Be conscious of when to stop.
Although it may be tempting to submit applications to as many colleges as you can, many experts suggest settling on six programs. The process of preparing an application requires time and mental effort, as you are undoubtedly aware. You can prevent mistakes and focus on programs that genuinely interest you by limiting your search to six colleges.
9. Attempt interviews.
A campus interview, a phone interview, or a video interview may be requested of you. Practice is the best approach to get ready for an interview. Someone should go over your master list and make any necessary inquiries. Create interview questions as well, especially ones that demonstrate your research into the program.
Your career objectives, available time and funds, and level of tolerance for going to graduate school amid uncertain times will all play a role in how you respond to this issue. If you decide that the answer is "yes," the first thing you should do is plan to improve your chances of getting into your top school and join one of the best MBA programs.
AdmissionSight has been assisting students in getting into their dream school, not just for undergraduate admissions. AdmissionSight experts could also help you prepare for graduate school starting in your senior year in college. Book an initial consultation with us to know more.