Best Undergraduate Theater Programs
Perhaps you were the lead in each and every one of your high school's productions, or perhaps you've appeared in a few commercials for the area. No matter what your prior experiences have been, you've realized that you have a passion for acting, and it's time to start thinking about the best undergraduate theater programs in the country.
Lo and behold. We are featuring the best undergraduate theater programs the US has seen. In the following paragraphs, we will discuss the reasons why these acting schools are exceptional, as well as what they have to offer aspiring actors in terms of training, experience, and exposure.
What are some of the best undergraduate theater programs in the US?
Where can one find some of the most reputable theater undergrad programs in the US? The list that follows provides an overview of the undergraduate theater programs that, in our opinion, are among the nation's very finest.
You are strongly encouraged to read each and every entry. It's possible that what's "best" for someone else is not what's best for you. It is dependent on your own goals and the outcomes you anticipate from participating in the program.
Juilliard
At Juilliard, which offers both a Bachelor of Fine Arts (BFA) Acting program and a Master of Fine Arts (MFA) Acting program that each last for four years, in-person classes began in November of 2020. Studio work at this most prestigious of conservatories brings together students from both of the school's levels (voice, movement, scene study, etc.).
Recent graduates include Search Party's Brandon Micheal Hall and Corey Hawkins, who were both in "In the Heights." Derrick Sanders, the founder of Congo Square Theatre, which is dedicated to working "rooted in the African diaspora," was hired as the new associate director of the school's drama division after a search that lasted for nine months. This was the result of the search that was conducted on the faculty end.
Students have been making headlines recently by opposing a proposed rise in tuition of $2,000 to around $51,000. Graduate students are exempt from paying tuition for their final year of school. (All of the above tuition rates are on a yearly basis.)
Brown University
Next on our list of best undergraduate theater programs in the US is Brown University. The Department of Theatre Arts and Performance Studies (TAPS) at Brown University places high importance on its students having a well-rounded grasp of theatre as a subject. What exactly does this mean? Students will take philosophy and history courses in addition to acting classes after deciding on a "track" to study within the concentration: Theatre Arts, Performance Studies, or Writing for Performance.
This Ivy League program also provides an ideal setting for TAPS students to participate in extracurricular activities such as crewing mainstage plays, participating in student-run production workshops, attending a Shakespeare on the Green performance, and experiencing world premieres at Trinity Repertory Company.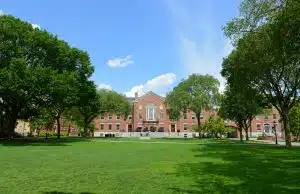 The undergraduate program is in full bloom, and alumni include Laura Linney and John Krasinski, a playwriting major who graduated in 2001. The theatre school is the only Ivy League institution that totally pays graduate students' tuition. Undergraduates, on the other hand, may expect to pay $58,000.
Northwestern University
If adaptability is what you want, Northwestern University's School of Communication is as adaptable as they come. Acting students are encouraged to broaden their curriculum and attend a diverse variety of classes (sometimes spanning departments and schools), gaining highly nuanced performing talents as well as a thorough understanding of literature, history, analysis, and theory.
The campus's closeness to Chicago also provides direct access to the city's art scene and cultural atmosphere, which impacted several prominent actors at the beginning of their careers, including Warren Beatty, Zach Braff, Stephen Colbert, Seth Meyers, David Schwimmer, and others.
An undergraduate theatrical degree and a two-year MFA in acting are available, with graduate students performing yearly at the school's Evanston campus during the Summer Stage season. Billy Eichner earned his B.A. in theater there in 2000, and Lily Rabe (who will next be seen in American Horror Story: Double Feature) did the same four years later. The cost of tuition is $57,000.
University of California–Los Angeles
UCLA's Theater BA program is hard to surpass as one of the best undergraduate theater programs. When it comes to student talent, the audition accounts for 80 percent of the admissions decision, so you know you'll be among the finest of the best.
This emphasis on skill and talent is maintained throughout the years since theater students are only admitted to following acting classes if their teachers approve it. However, the lengthy list of successful graduates (James Dean, Francis Ford Coppola, Rob Reiner, Ben Stiller, and Mayim Bialik, to name a few) demonstrates that UCLA's standards are worthwhile.
Students receive training in both acting (mainly screen work) and "the business," so they graduate with a thorough grasp of how the two interact.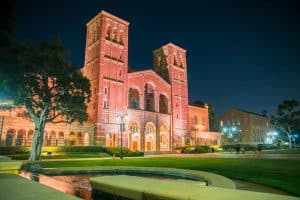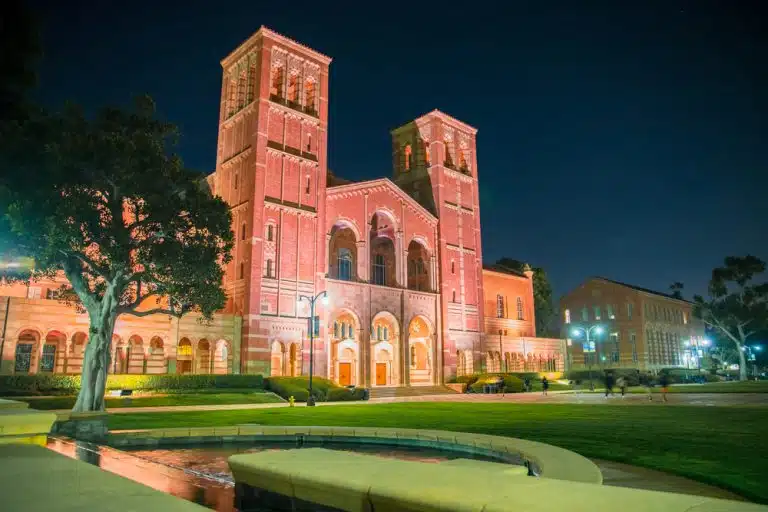 This is still the greatest degree acting institution in Los Angeles, where everyone from Jack Black to Chad's Nasim Pedrad has studied. Graduate tuition is $11,000; undergraduate tuition is $13,000 for California residents and $43,000 for out-of-state students.
Yale
The school, which is run in conjunction with the Yale Repertory Theatre, is the only one of its kind to offer a Master of Fine Arts in Acting degree and boasts one of the most illustrious lists of alumni, including Frances McDormand, who won the Oscar for Best Actress in 2021, Kathryn Hahn, who starred in WandaVision, and Yahya Abdul-Mateen II, who starred in Watchmen.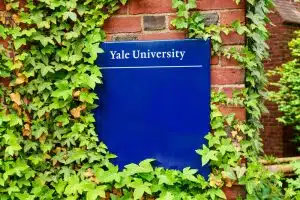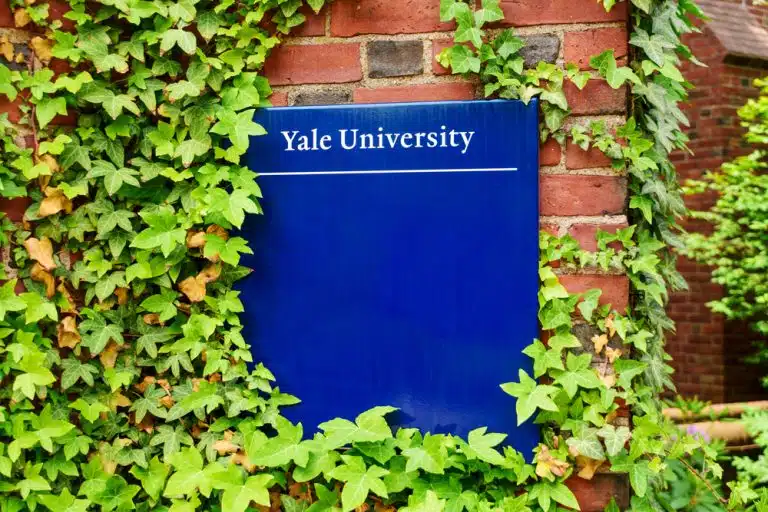 The institution boasts that 85 percent of its students receive some form of financial help, despite the fact that tuition is $34,000.
USC (Los Angeles)
At the School of Dramatic Arts at the University of Southern California (USC), students who are interested in acting have the option of pursuing either a Bachelor of Arts (BA) degree in Dramatic Arts, which combines a liberal arts education with an intensive study of the dramatic arts, or a Bachelor of Fine Arts (BFA) degree in Acting for Stage, Screen, and New Media, which is an approach that marries classical theater with an innovative training for contemporary performing artists (like units on motion capture and creating for digital mediums).
In addition, a genuine awareness of the business side of acting is emphasized; thus, many students graduate with representation, which is made possible by the highly renowned senior showcase that occurs annually. This unique program makes USC one of the best undergraduate theater programs in the country.
Because it is situated in the middle of Hollywood, students are frequently given the opportunity to listen in on guest lectures and be surprised by the presence of well-known film filmmakers who are graduates of the institution.
Students at USC get the opportunity to hear from celebrities like Lisa Kudrow, Bryan Cranston, and Tony Shalhoub, who have all been known to swing by to impart some of their knowledge due to the school's close proximity and strong links to the entertainment industry.
Ryan Eggold, who plays Ryan Eggold on New Amsterdam, Beck Bennett, who plays Beck Bennett on Saturday Night Live, and McKinley Belcher III, who plays McKinley Belcher III, all attended USC. The price of tuition is $58,000.
Is theatre harder than film?
Is film acting more difficult than than theater? We don't believe you can compare the two in terms of difficulty because they are so dissimilar.
Acting on stage is a kind of live theatre. Every performance gives you one chance to get things right, and if you mess up, everyone notices. That may be stressful and difficult. Furthermore, you must project more, act more, and exaggerate things like gestures and facial emotions, or risk audiences not seeing, hearing, or comprehending.
Months of rehearsals that take up most of the day and/or evening leave you with little social life or a chance to breathe and unwind on Friday nights and weekends may be taxing.
If you make it to Broadway, say after graduating from one of the best undergraduate theater programs, you'll usually have to play several shows, frequently multiple nights in a row, for anything from two days to months. This may be quite emotionally and physically draining for a stage performer.
Film acting is not the same as live theater. You may do as many retakes as necessary to get a scene right, but this might result in people recording the same identical scene for hours or even days on end. That may be annoying and dull, making it tough to remain honest on every try.
Furthermore, you must avoid projecting too much so as not to produce feedback in the microphones, and you cannot overdo motions and facial expressions without appearing to be overacting.
Months of filming are typically required, and workdays might last up to eight hours of being in that character's mindset, or even longer. You may be continually jumping back and forth between sets and on-site, as well as switching back and forth between scenes and recording everything in a jumbled mess.
This may be quite emotionally and physically draining for a film performer.
Both theatre and film have their own disciplines and challenges. They are both hard in their own ways, and both sorts of performers confront their own set of issues while making great efforts and sacrifices.
Is a theater degree worth it?
Is it worthwhile to get a theater degree? Getting a degree in one of the best undergraduate theater programs might be your passport to success if you want to start a career in the performing arts. Here are some of the reasons we believe a theater degree is worthwhile.
Theater is a business
It was once said by Derrick Sanders, one of the co-founders of the Congo Square Theatre Company in Chicago, that "It should be called Business Show because the business comes first."
Even while some people like to imagine that professional theater consists of a group of individuals putting on a play for the sake of entertainment, the fact of the matter is that practically every production is a commercial endeavor that is methodically planned and organized.
Theater companies are often not-for-profit or nonprofit corporations with a board of directors and compensated staff, who appear both onstage and in the conference room.
In addition, theater companies typically have employees who work both onstage and in the conference room. They have departments devoted to education, marketing, and public relations, grant writing, and grant proposals (or people). Someone who has earned a degree in one of the best undergraduate theater programs in the country is better prepared to enter the field of art production.
The business of theater is good preparation for other careers
Rahm Emanuel, the current mayor of Chicago and a former Chief of Staff to President Obama as well as a Congressman, studied in Humanities with a dance focus in college. Some would argue that Emanuel is not successful since he does not work as a professional dancer or generate money in the world of dance or theater.
Instead of following this false thinking, we must recognize that the talents learned via theater can be applied to vocations and careers outside of the performing arts.
Theater majors typically become theater creators and producers, but they also (and possibly in greater numbers) become attorneys, legislators, management consultants, marketing executives, and community educators, to mention a few of the various professional routes available to them.
Social importance and salary do not always correlate
Theology, Child and Family Services, Special Education, and Elementary Education have the lowest "salary potential," according to Payscale.com. What connects these majors is their focus on society's most vulnerable and, at times, least fortunate people. To be clear, their true contribution to society is much beyond any figure on a salary.
Theater plays an important role in our culture. Theater provided not just as an escapism, but also as a tool for creating community, elevating spirits, and assisting POWs in reconnecting with American culture. It became a vital element of their life. It allowed them to live.
Does theatre look good on college applications?
What kind of an impression does theater leave on applications for the best undergraduate theater programs in the country? Because it mixes creative expression with reading and writing, theatre is one of the activities that is most likely to impress college admissions boards.
It includes the capacity to perform numerous skills at the same time as well as the power to command everyone's attention in a room.
Take advantage of the opportunity to try out for the play or musical that will be performed at your high school.
Acting will help you increase your social circle in addition to improving your ability to communicate in public, your level of self-assurance, and even your persuasion abilities. In addition, the daily rehearsals, as well as the mental and physical toll of singing and dancing, will assist you in developing discipline.
Because it reveals that the candidate has the ability to express themselves creatively, acting and theatre are considered among the top extracurricular activities by colleges.
In addition to demonstrating that you have a passion for the arts, you should make sure to demonstrate that you have outstanding grades. Playing an instrument, being involved in a visual art club at your school or in the community, or even trying your hand at fashion design are all viable alternatives to acting if the performing arts aren't really your thing.
AdmissionSight is willing to help
The pandemic year showed that there is an insatiable need for material, as well as the performers who are required to bring that content to life and that this want has never been higher.
If getting into the best undergraduate theater programs is one of your goals to earn an acting degree, you should seek the guidance of professionals who work in the subject of college admissions, such as those who work at AdmissionSight, in order to increase your chances of being accepted there.
AdmissionSight has become the most trusted name in the field of college admissions advice as a result of its more than a decade of expertise assisting students just like you in gaining admission to the colleges of their first and second preferences.
Please get in touch with us as soon as you can so that we can schedule an initial consultation that will be provided free of charge.