Books About College You Should Read
Before the widespread availability of the modern internet, information-hungry applicants were required to travel to Barnes & Noble or another store that no longer exists (does anyone else remember Borders and Waldenbooks?). They go there to find books about college that go beyond what was included in the official glossy brochures colleges sent in the mail.
The internet has rendered some extremely thick books somewhat less necessary than they once were. After all, a quick and free search on Google is required to obtain fundamental admissions data such as the range of possible SAT scores, the average grade point average, the tuition costs, and the acceptance rates. Nevertheless, despite this, books about universities remain relevant because the benefits and insights they provide go beyond the simple statistics they contain.
It can be challenging to get yourself ready for what lies ahead. According to a survey conducted by 2020 College Pulse, close to forty percent of college seniors who are about to graduate reported feeling unprepared for their careers and life after college.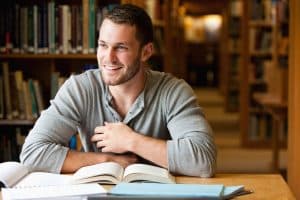 The following books can help you in many different ways, whether you are looking for a break from the required reading you have to do or for advice on how to succeed in both your personal and professional life. These books are some of the best available for college students, ranging from memoirs to how-to manuals. They are sure to be helpful to you throughout your time in higher education and beyond.
Books about going to college
1) The Princeton Review: The Best 388 Colleges
Author: Princeton Review and Robert Franek
Since 1992, The Princeton Review has been publishing an annual edition of its "Best Colleges" guidebook. The information presented here is derived from polls of more than 140,000 college students attending schools all over the United States. This has garnered a reputation as one of the books about going to college that first-year students must read.
Any high school student who plans to attend college can benefit tremendously from starting with this guide. It focuses on many of the best universities in the United States, but by no means all of them, shining a light on their most prestigious academic offerings, most in-demand majors, and most notable campus characteristics.
The book also has details that can assist students in looking for peers who share similar interests by highlighting schools. This includes data about a school's LGBT friendliness, religious student bodies, intramural sports, quality college towns, opportunities to study abroad, Greek or non-Greek-dominated social scene, and so on.
2) The Fiske Guide to Colleges
Author: Edward Fiske
This annual publication, which is now in its 36th edition and was written by Edward Fiske, a former education editor for The New York Times, highlights the educational establishments he considers to be the "best and most interesting" schools in the United States. In most years, approximately 320 educational institutions make the cut.
The Fiske Guide is one of the most amazing books about college, and it is a joy to go through the various school profiles. Throughout each profile of a school, readers can find incisive quotes from students and professors sporadically throughout the text. The reader is given an excellent overview of the strengths of each school through the author's detailed descriptions of the overall academic environment, programmatic offerings, and significant opportunities for extracurricular and recreational participation.
In addition to in-depth profiles of hundreds of colleges and universities, some helpful lists categorize the included schools according to the cost and by the number of debt graduates typically carry.
3) The Truth about College Admission
Authors: Brennan Barnard & Rick Clark
This new publication by Brennan Barnard, Director of College Counseling at The Derryfield School and US Performance Academy, and Rick Clark, Director of Admissions at Georgia Tech, is fantastic. We cannot recommend it highly enough. This outstanding text covers various important topics, one of which is the concept of beginning one's search for a college by asking oneself the straightforward but crucial big-picture question, "Why am I going to college?"
They seek answers to complex questions such as "Why do students leave a particular school?" In a nutshell, reading this book can help both students and their parents develop the mindset necessary to begin the process of applying to colleges.
Books about college life
1) How To Raise An Adult
Author: Julie Lythcott-Haims
How to Raise an Adult is a book that was written by the person who used to be the dean of freshmen at Stanford University. It is a plea for parents of teenagers to stop hovering over their children and start preparing them for success in the real world. The author details the adverse effects that can arise from "overparenting" in different settings, including high schools, colleges, and workplaces.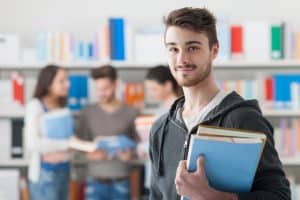 Lythcott-Haims provides evidence from a substantial body of research to back up her thesis. In addition, she offers useful alternative strategies that parents can implement to foster resilience and confidence in their children. The participation of a parent in the selection of a college is of the utmost significance, and Lythcott-Haims offers a road map for the challenging journey ahead.
2) The College Solution
Author: Lynn O'Shaughnessy
This is one of our all-time favorite books on higher education because it persuasively argues that families should consider the cost of undergraduate education when choosing a college. Most books about college that claim to have "secrets" to finding money for college tuition are full of misleading information and empty promises; however, O'Shaughnessy's is bang on the money.
The author walks the reader through the process of locating merit-based aid and pinpointing schools that offer attendance at a reduced cost relative to the published tuition. You can spend countless hours looking for private scholarships or read about a "solution" in this excellent guide.
3) The Naked Roommate: And 107 Other Issues You Might Run Into in College
Author: Harlan Cohen
The book's name gives a pretty good idea of what it's about. One of the most popular books about college life is "The Naked Roommate." This book was published in 2005. This book discusses common situations in dorm life and offers advice on how to handle them.
Harlan Cohen organizes the book into short chapters that are very clearly labeled; these chapters serve as a guide for questions and concerns about starting college. The best part is that the book is based on true accounts from students. In this way, you can rest assured that the advice you receive is relevant to the problems you face in the real world.
The best book books about college studies
1) We Need to Talk: How to Have Conversations That Matter
Author: Celeste Headlee
Learning how to engage in conversation with individuals who have differing points of view from your own can be one of the most challenging aspects of attending college. College is often the first time in a student's life that they interact with people who come from diverse experiences.
The book "We Need to Talk" from 2017 shows how to have respectful conversations by outlining specific tactics to approach sensitive subject matters. Not only will you learn helpful information for your classes from the following advice, but you'll also learn how to communicate effectively with people who have varying perspectives.
After you have moved away from home, you can even use these strategies in conversations with your parents or guardians.
2) Adulting Made Easy: Things Someone Should Have Told You About Getting Your Grown-Up Act Together
Author: Amanda Morin
Attending college is about more than just sitting in on lectures, as I emphasize to my pupils regularly. It is the first time that many students will be living independently and juggling an adult's responsibilities. The students are aware that their classes will be challenging. Nevertheless, they frequently ignore the difficult process of maturation into adulthood, a component of the college experience.
Amanda Morin provides advice in her book "Adulting Made Easy" (2021) for everyday situations, including dealing with one's finances and looking for work.
However, the fact that she discusses some less obvious subjects makes this book such a valuable possession: How should you engage in self-care practices? Which forms of interaction between people are the most productive? What items should you put on the shopping list that you have made? Why is it necessary for you to sort your laundry according to color?
This book is fantastic for anyone needing assistance with "adulting." Still, it is particularly useful for high school students planning to attend college and will likely face the challenge of living alone for the first time.
3) The Greatest College Health Guide You Never Knew You Needed
Author: Jill and Dave Henry
What makes this book one of the best books about college is that, aside from the fact that it has won numerous accolades, You can better manage your physical and mental health with the help of "The Greatest College Health Guide."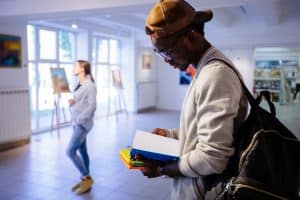 This book was written by Jill and Dave Henry, who were both high school coaches before entering the field of higher education. This short read is packed with eye-catching graphics and provides the resources you need to live your best life while in college and form healthy habits.
4) Digital Minimalism: Choosing a Focused Life in a Noisy World
Author: Cal Newport
The 2019 book "Digital Minimalism," written by New York Times best-selling author Cal Newport, presents an answer to the problem of how to find peace in today's postmodern and hectic world. The topic of this book is how technology has seeped its way into many aspects of our day-to-day culture. And while it has resulted in advancement, it also comes at a price: peace.
When reading Newport's "digital declutter" guide, college students, in particular, may find that this book helps them rethink their relationship with social media and technology.
As you read through those books about college, you will also need guidance in getting into college. AdmissionSight has a team of trained professionals who can guide you through your admission process, getting you into the best schools in the world. Book your initial consultation today to be guided on your road to college life.