Boosting Your Application Through Pre-College Summer Programs
Summer is often associated with relaxation and long days spent basking in the sun. But what if you could use that time to unlock your potential and open doors to a brighter future? Pre-college summer programs offer a unique opportunity for high school students to dive into their passions and explore what they want to pursue in higher education.
In this blog, we'll uncover the transformative experiences that these programs provide and how they can set you up for success in your college journey and beyond.
Imagine spending your summer delving into a subject that ignites your curiosity, all while being surrounded by like-minded peers and world-class instructors. This is what these summer programs are all about—empowering you to explore your interests, develop essential skills, and gain valuable insights into college.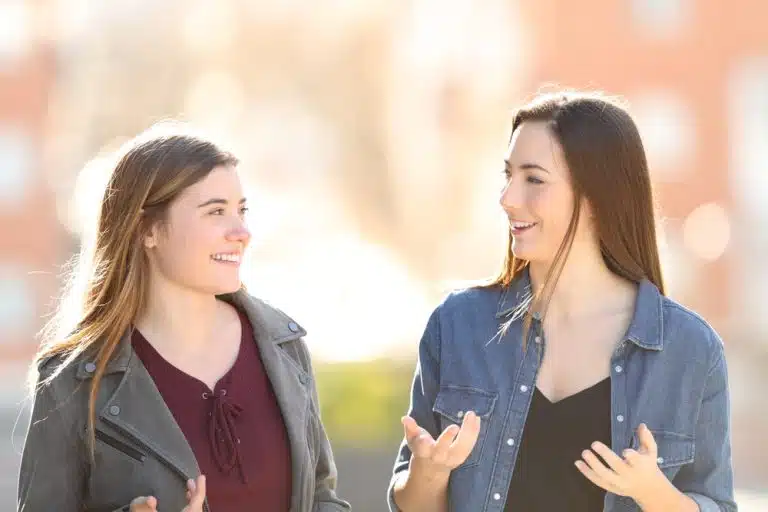 These programs, typically held at renowned universities and institutions, offer a range of academic and extracurricular experiences that cater to a variety of student interests, from engineering and life sciences to humanities and the arts.
But these summer programs are more than just an experience. They also provide a taste of college life, allowing you to live on campus, navigate new social dynamics, and build lasting friendships with people from diverse backgrounds.
This immersive environment helps you develop essential life skills like independence, time management, and problem-solving, all while having the time of your life.
In this blog, we'll explore the many benefits of participating in pre-college summer programs, as well as offer tips on how to choose the right program for your goals and interests.
So, get ready to embark on an adventure that could change the course of your life and prepare you for a successful future in the college of your dreams!
What are the benefits of participating in a pre-college summer program?
What are the benefits of participating in a pre-college summer program? As a high school student, you might be wondering what you can do during the summer break to make the most of your time and prepare for your future.
One option worth considering is attending a pre-college summer program. Let's dive into the numerous benefits of participating in a pre-college summer program and how they can shape your personal and academic growth.
Skill Development
Participating in a pre-college program can help you develop essential skills that will serve you well in college and beyond. Through hands-on learning experiences, collaborative projects, and challenging coursework, you'll learn to think critically, communicate effectively, and work independently.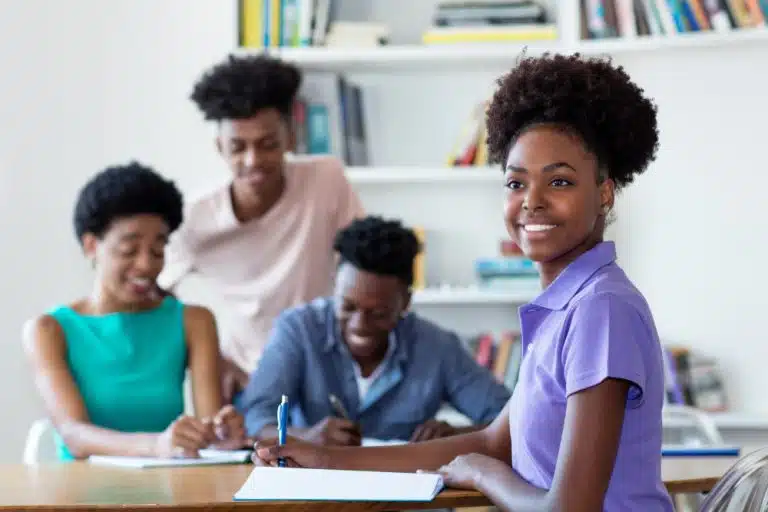 These skills not only enhance your academic performance but also prepare you for real-world challenges and future employment opportunities.
College Preparation
Experiencing college life firsthand is one of the most significant benefits of pre-college summer programs. By living on campus, attending classes, and engaging in extracurricular activities, you'll get a feel for what it's like to be a college student.
This exposure helps you make informed decisions about your college preferences and eases the transition from high school to higher education.
Networking Opportunities
Pre-college programs allow you to connect with peers from diverse backgrounds who share similar interests. This not only helps you build lasting friendships and expands your network, which can prove valuable when applying to colleges or seeking internships and job opportunities.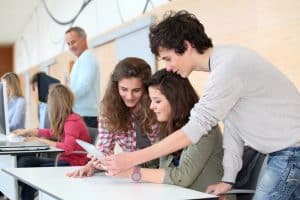 Additionally, you'll have the opportunity to learn from distinguished faculty members and industry professionals, creating connections that may serve you well in your future academic and career pursuits.
Competitive Edge in College Admissions
Participating in a pre-college summer program can demonstrate your commitment to learning, intellectual curiosity, and ability to thrive in a challenging environment. This can make your college application stand out and give you a competitive edge in the admissions process.
Admissions officers often view students who have attended pre-college programs as more prepared, motivated, and likely to succeed in college.
Personal Growth
Lastly, these programs encourage personal growth and development. By stepping out of your comfort zone, adapting to new environments, and facing new challenges, you'll build self-confidence, independence, and resilience.
These personal attributes will not only help you succeed in college but also contribute to your overall well-being and personal satisfaction.
In a nutshell, these programs provide a wealth of benefits that can shape your future and set you on the path to success. From academic exploration and skill development to college preparation and personal growth, these programs offer transformative experiences that can positively impact your life.
By investing in a pre-college program, you're taking an essential step toward discovering your passions, unlocking your potential, and preparing for a bright and successful future.
What types of pre-college summer programs are available?
What types of pre-college summer programs are available? These programs offer high school students opportunities to explore various academic, artistic, and social interests while experiencing life on a college campus or in a structured learning environment.
Here is an overview of the various types of these programs available:
Academic Enrichment Programs
Academic enrichment programs aim to provide students with an opportunity to explore subjects of interest in greater depth than what is typically offered in high school. These programs often cover subjects like Science, Technology, Engineering, Mathematics (STEM), Humanities, and Social Sciences.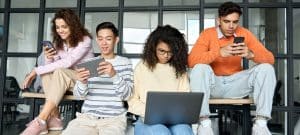 Courses are taught by experienced professors or experts in the field, and students can engage in hands-on learning, group projects, and research activities.
College Preparation Programs
These programs are designed to help students prepare for the college admissions process. They cover topics such as essay writing, interview skills, standardized test preparation, and college selection.
Students may also attend workshops on time management, study skills, and financial aid. Many college preparation programs include campus visits, allowing students to familiarize themselves with different colleges and universities.
Career Exploration Programs
Career exploration programs allow students to gain insights into various professions and industries. Students can participate in workshops, job shadowing, internships, and other activities to learn about potential career paths in fields like medicine, law, business, journalism, and the arts.
These programs often involve collaborations with professionals who provide students with a realistic understanding of what it takes to succeed in their chosen field.
Language and Cultural Immersion Programs
Language and cultural immersion programs provide students with an opportunity to learn a new language or enhance their existing language skills while experiencing another culture firsthand.
These programs often involve traveling to a foreign country, attending language classes, participating in cultural activities, and living with a host family. Students can choose from a variety of languages and destinations, depending on their interests and goals.
Creative Arts Programs
One of the pre-college summer programs is in the creative arts. These programs cater to students with a passion for the arts, including visual arts, music, theater, dance, creative writing, and film.
Students have the chance to refine their skills through workshops, masterclasses, and individual instruction from professional artists. They can also participate in performances, exhibitions, and other events to showcase their talents.
Leadership and Service Programs
Leadership and service programs focus on developing students' leadership skills, teamwork abilities, and social awareness.
These programs often involve community service projects, group discussions, team-building exercises, and workshops on topics like conflict resolution and effective communication. Students can also learn about social issues and explore ways to create positive change in their communities and beyond.
Science and Research Programs
For students interested in pursuing a career in scientific research, these programs offer an opportunity to work on research projects alongside faculty members and graduate students.
Students can engage in experiments, data analysis, and other research activities in fields like Biology, Chemistry, Physics, or Environmental Science. These programs often culminate in a presentation or report on the student's research findings.
Technology and Engineering Programs
Technology and engineering programs provide students with hands-on experience in designing, building, and programming various technologies.
Students can explore topics like robotics, computer programming, app development, artificial intelligence, and more. These programs often include group projects, allowing students to collaborate and apply their skills to real-world challenges.
Sports Camps
Sports camps are a popular option for high school students who want to improve their athletic skills and learn from experienced coaches and players. These camps can focus on a particular sport, such as basketball, soccer, or football, or offer a range of sports activities.
Sports camps typically include intensive training sessions, drills, scrimmages, and opportunities to build teamwork and leadership skills. In addition to improving their athletic abilities, students may also make new friends and gain exposure to college coaches and recruiters.
Tips for Choosing the Right Program
Here are some essential tips to help you pick the best pre-college summer programs that align with your goals and interests.
Identify your goals and interests.
The first step in choosing the right pre-college summer program is to understand your goals and interests. Are you looking to explore a potential major, boost your academic profile, or simply experience college life?
Knowing what you want to achieve will help you narrow down your options and make an informed decision.
Research available programs.
Once you have a clear idea of your goals, it's time to research available programs. Start by creating a list of potential options based on your interests. Consider factors like the program's focus, location, duration, and cost.
Reach out to your high school counselor, teachers, and peers for recommendations, and don't forget to utilize online resources, such as program websites and student reviews.
Consider the program's reputation and accreditation.
The reputation of a pre-college summer program is crucial when it comes to gaining valuable experience and building your academic profile.
Look for programs that are affiliated with reputable institutions and have a track record of success. Additionally, make sure the program is accredited, as this can affect your ability to receive college credits or transfer the experience to your high school transcript.
Assess the curriculum and format.
Evaluate the curriculum and format of each program on your list to ensure it aligns with your goals and learning style.
Some programs offer hands-on experience in a specific field, while others focus on academic enrichment through lectures and discussions. If you're looking to gain college credits, make sure the program offers college-level courses that are transferable to your target institution.
Investigate financial aid and scholarship opportunities.
Pre-college summer programs can be expensive, but financial aid and scholarships may be available to help offset the cost.
When researching programs, look for information about financial assistance and application deadlines. Some institutions offer need-based scholarships, while others may provide merit-based awards. Be proactive in applying for aid, as funding can be limited.
Inquire about student support services.
Student support services play a crucial role in ensuring a positive and successful pre-college summer program experience.
Look for programs that offer academic support, such as tutoring and study groups, as well as personal support services, like counseling and mentorship. These resources can help you navigate the challenges of a college environment and make the most of your experience.
Evaluate campus life and extracurricular activities.
A well-rounded pre-college summer program should offer more than just academic enrichment; it should also provide opportunities for personal growth and social engagement. Consider the campus life and extracurricular activities available at each program, such as clubs, sports, and cultural events.
This will help you get a sense of the overall atmosphere and determine if it's a good fit for your personality and interests.
Choosing the right pre-college summer program is essential for making the most of your summer break and preparing for your future academic and professional endeavors.
By identifying your goals, researching available options, and considering factors such as reputation, curriculum, financial aid, and campus life, you can find the perfect program that aligns with your interests and sets you up for success.
How can a pre-college summer program impact your college admissions chances?
How can a pre-college summer program impact your college admissions chances? As college admissions become increasingly competitive, high school students must find ways to set themselves apart from the crowd.
One effective way to do this is by participating in a pre-college summer program. Read more as we explore how these programs can positively impact your college admissions chances by showcasing your dedication, enriching your academic profile, and providing valuable experiences.
Demonstrate commitment and passion
Participating in a pre-college summer program is an excellent way to show colleges that you are committed to your education and passionate about your chosen field. These programs require a significant investment of time and energy, demonstrating to admissions officers that you are serious about your academic pursuits.
By choosing a program that aligns with your interests, you can showcase your dedication to a specific subject or career path, which can help you stand out among other applicants.
Enhance your academic profile
Pre-college summer programs often provide rigorous coursework and hands-on experiences, allowing you to enhance your academic profile by exploring subjects beyond your high school curriculum.
This can be especially helpful if you are interested in a specialized field or want to demonstrate your ability to handle college-level work.
Additionally, some programs offer college credits for completing specific courses, which cannot only boost your academic standing but also give you a head start on your college career. This can be a significant advantage in the admissions process, as it demonstrates your readiness for higher education.
Gain valuable extracurricular experiences
Many of these programs offer extracurricular activities and opportunities for personal growth, such as workshops, clubs, and community service projects. These experiences can help you develop important skills, such as leadership, teamwork, and problem-solving, which are highly valued by college admissions officers.
By participating in these activities, you can build a well-rounded application that showcases your diverse interests and abilities. Plus, these experiences can also provide fodder for your college essays, allowing you to share unique stories and insights that set you apart from other applicants.
Build new skills and explore new interests
Participating in a pre-college summer program can also help you develop important life skills. These programs often require you to live on campus or in dormitories, which can be a valuable experience for those who have never lived away from home before.
Living in a new environment and being responsible for your own well-being can help you develop independence, self-reliance, and problem-solving skills. These skills will be valuable not only in college but also in your future careers and personal lives.
Build a strong network
Pre-college summer programs often attract like-minded students from various backgrounds, providing you with the opportunity to build a strong network of peers, mentors, and professionals in your field of interest.
These connections can be invaluable when it comes to seeking recommendation letters, internships, and other opportunities that can enhance your college application and future career prospects.
Gain familiarity with the college environment
Attending a pre-college summer program allows you to experience college life firsthand, giving you a taste of the academic, social, and personal challenges you may face once you enroll. This experience can help you build confidence and develop essential skills, such as time management and self-advocacy, which can contribute to a successful college career.
In conclusion, many colleges and universities view these programs as an endorsement of a student's academic ability and motivation, and they may be more likely to admit a student who has participated in a pre-college summer program.
Additionally, students who participate in these programs may also be more competitive for scholarships and other awards, as they are demonstrating a strong commitment to their education and future success.
Participating in a pre-college summer program can have a significant impact on your college admissions chances. By demonstrating a commitment to your education, building new skills, developing life skills, and making valuable connections, you can improve your chances of being admitted to the colleges of your choice and set yourself up for future success.
Whether you're interested in science, the arts, or anything in between, there's a pre-college summer program out there that can help you achieve your goals and reach your full potential.
If you're a high school student who wants to give yourself the best chance of getting into your dream college, then booking an initial consultation with AdmissionSight can help you.
Our team of experienced college admissions advisors is dedicated to helping students like you achieve your goals and enhance your college admissions chances through pre-college summer programs.
Don't miss out on this opportunity to give yourself the best chance of getting into your dream college. Book your initial consultation today.