Boston College Campus Tour
Situated atop Chestnut Hill in Massachusetts, the Boston College campus is the ideal destination for those seeking a comprehensive and enriching educational experience. As a private Jesuit Catholic university, Boston College has garnered worldwide admiration for its rigorous academic programs, community engagement, and picturesque, historic campus. Whether a prospective student or a visitor, embarking on a Boston College campus tour allows you to immerse yourself in the institution's rich traditions and witness firsthand the exceptional teaching, groundbreaking research, and unwavering commitment to service that have defined the university since its founding in 1863.
As a cornerstone of the Boston College experience, campus tours are pivotal in shaping a prospective student's decision-making process. Whether through an official guided tour, a self-guided expedition, or a comprehensive virtual tour, getting a glimpse of the university from the inside helps potential Eagles envision themselves as part of this diverse and vibrant community.
These tours are not merely walking around the campus but an insightful exploration of Boston College's academic facilities, residential life, dining services, recreational areas, and the unique architectural wonders scattered throughout the campus. Each building, each pathway, and each open space echoes with stories of tradition, spirit, and ambition.
Embarking on a Boston College campus tour can help you better understand the university's commitment to intellectual rigor and its nurturing, student-focused community. It's not just about the place; it's about the people, the energy, and the environment – elements that statistics on a website or brochure can't fully capture.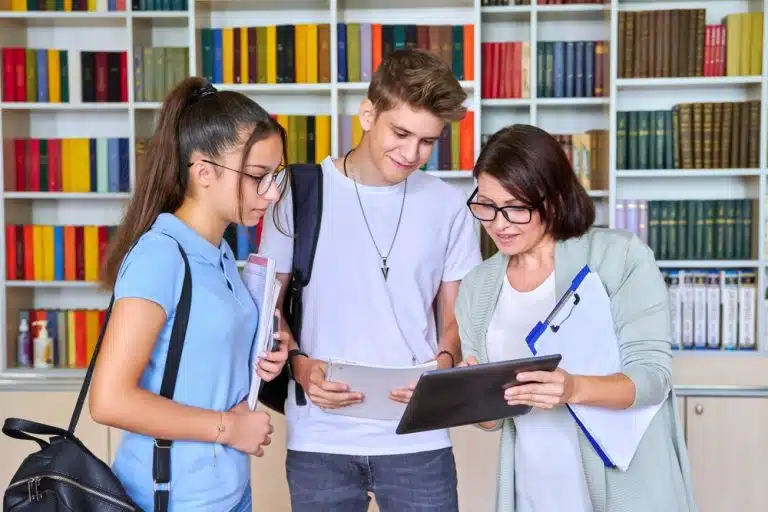 In the following sections, we delve deeper into how you can explore Boston College's campus. We provide a comprehensive guide to help you plan your campus visit and make the most out of this enriching experience.
Is the Boston College campus open to the public?
Is the Boston College campus open to the public? Boston College's historic Gothic architecture and lush green lawns attract visitors beyond its student community. But is the campus open to the general public? The answer is a nuanced yes.
The University maintains a welcoming attitude toward visitors, allowing public access to most outdoor areas of its campus. However, to ensure the safety and privacy of its students, certain indoor facilities like residential halls, classrooms, and study spaces are typically accessible only to students, staff, faculty, and guests.
It's recommended that visitors respect these policies and explore only those areas that are open to the public. After all, Boston College's sprawling greens, architectural marvels, and peaceful chapels offer plenty of opportunities for exploration.
While certain areas of the campus are off-limits to the general public, Boston College warmly invites the community to participate in various public events. These include artistic performances, athletic competitions, lectures by distinguished guests, and religious services at the stunning St. Ignatius Church.
Public engagement is a cornerstone of Boston College's ethos, embodying its commitment to the Jesuit ideal of "men and women for others." By opening its doors for these events, the University fosters a sense of community beyond its student body, creating a vibrant and inclusive atmosphere that's unmistakable "BC."
Whether you're a prospective student planning a campus tour or a community member interested in experiencing Boston College's cultural offerings, you'll find that the University embodies a delicate balance of openness and respect for student privacy.
Does Boston College have campus tours?
Does Boston College have campus tours? The quintessential campus tour is at the heart of any prospective college exploration. At Boston College, guided campus tours offer an immersive experience led by knowledgeable students eager to share their Eagle pride.
Boston College campus tours, except for university holidays, are typically offered on weekdays throughout the year. During the fall and spring semesters, weekend tours may also be available. However, it's always recommended to check the university's official admissions website for the most accurate and up-to-date information, as the schedule can vary depending on the academic calendar and any ongoing circumstances.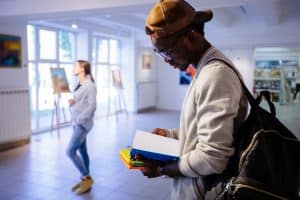 To ensure a more personalized and engaging experience, Boston College caps the size of each tour group. This makes it essential to register for a tour slot in advance through the online system available on their website.
What to expect from a guided Boston College campus tour?
So, what should you expect on a Boston College campus tour? Prepare for an exciting journey through the heart of BC's beautiful campus, led by enthusiastic current students who can offer firsthand insights into life at the University.
The tour will likely begin at the Office of Undergraduate Admission in Devlin Hall. From there, you'll explore an array of campus landmarks, including academic buildings like Stokes Hall and Gasson Hall, athletic facilities, the Robsham Theater, and the iconic Bapst Library.
Along the way, your tour guide will weave stories of campus life, academics, athletics, and traditions, giving you a real sense of the culture and community that make Boston College unique.
In essence, a guided tour of Boston College offers more than just a physical walkthrough of the campus; it's a deep dive into the spirit of this dynamic, ambitious, and welcoming institution.
Does Boston College have self-guided tours?
Does Boston College have self-guided tours? For those who prefer to explore at their speed or who can't align their schedules with the official guided tours, Boston College offers self-guided tours, providing a more flexible way to experience the campus.
Self-guided tours at Boston College are an excellent way for prospective students and their families to explore the campus on their timelines. Whether you want to linger longer at a particular landmark or take detours to discover hidden gems, the self-guided tour route affords you this flexibility.
To facilitate your exploration, Boston College provides a downloadable self-guided tour map and brochure on its official admissions website. These resources guide you through a recommended route and offer insights about various campus landmarks so you never feel lost, even without a tour guide leading the way.
Does Boston College have a virtual tour?
Does Boston College have a virtual tour? In the digital age, the barriers of geographic distance are effortlessly overcome when it comes to exploring renowned institutions like Boston College. Through the transformative power of technology, you can now embark on an immersive virtual tour of the Boston College campus, offering an engaging, informative, and accessible way to experience the university's rich heritage and vibrant community without leaving the comfort of your home.
This innovative Boston College campus tour provides a remarkable opportunity to navigate the historical grounds, delve into the academic programs, and witness the captivating beauty of the campus, all with just a few clicks.
Boston College's virtual tour is a comprehensive, immersive experience designed to provide an authentic feel of the campus and its facilities. Powered by interactive 360-degree photography and supplemented by informational overlays, the tour allows you to virtually navigate key campus areas, from academic buildings to dining halls, libraries, and even student housing.
Moreover, the virtual tour is often accompanied by narration or text that provides valuable insights and anecdotes about each location, similar to the information tour guides share during an in-person visit. This ensures you gain a rich understanding of Boston College's culture, history, and student life.
Accessing the virtual tour is simple. Visit the official Boston College admissions website, where you'll find a dedicated page, On Demand: Themed Virtual Programs. Once on the tour page, you can navigate the campus using clickable hotspots and directional arrows or select specific locations from the menu to explore at your leisure.
While a virtual tour can't fully replicate the sensory experiences of an in-person visit—the sounds of students chatting between classes, the feel of autumn leaves crunching underfoot on the Quad—it offers significant advantages. You can tour at your own pace, revisit areas of interest, and explore the campus at different times of the year through season-specific views.
On the other hand, in-person tours offer the opportunity to interact directly with current students, ask questions in real-time, and physically experience the campus atmosphere. Yet, the virtual tour serves as a fantastic preliminary tool for potential students at the beginning of their college exploration process or for those unable to visit in person.
Regardless of the format, in-person and virtual tours provide an authentic, in-depth perspective of life at Boston College, empowering you to make an informed decision about your future.
How long is the Boston College campus tour?
How long is the Boston College campus tour? Taking a campus tour is integral to the college decision-making process, but understanding its duration helps you plan your visit more efficiently. So, how much time should you allot for a Boston College campus tour? Let's delve into this.
A guided campus tour at Boston College typically lasts about two hours; it includes an information session and a student-led outdoor campus tour. This timeframe allows you to traverse the key areas of the campus and listen to the enlightening narratives of the student tour guides without feeling rushed. Include an information session and a student-led outdoor campus tour.
It's worth noting that this duration doesn't include any additional time you may want to spend on campus, attending information sessions, exploring specific departments, or chatting with students and faculty. Therefore, it's always a good idea to allow for some extra time in your visit schedule.
When embarking on a self-guided tour, you can set your own pace. Depending on your interests, you can spend as much or as little time at each site as you wish. However, anticipate spending approximately one to two hours to cover the main areas of the campus.
Remember, though, that the beauty of a self-guided tour lies in its flexibility. Want to linger at the Bapst Library to admire its stunning architecture? No problem. Interested in spending more time at Stokes Hall to understand its academic significance? Go ahead. The self-guided tour allows you to explore Boston College in a way that best aligns with your curiosity and interests.
What can you see at Boston College?
What can you see at Boston College? Getting on a Boston College campus tour unveils a world of captivating sights and experiences. Boston College, with its stunning Gothic architecture, beautiful green spaces, and vibrant student life, offers a wealth of sites to explore. Whether you're interested in the academics, the social atmosphere, or the college's rich history, there's plenty to see. Let's take a closer look.
Academic Buildings and Libraries
The academic life at Boston College is spread across various buildings, each with its unique architectural charm and purpose. With its iconic Gothic tower, Gasson Hall houses the philosophy and theology departments. Meanwhile, Stokes Hall, the newest academic building on campus, is home to humanities departments.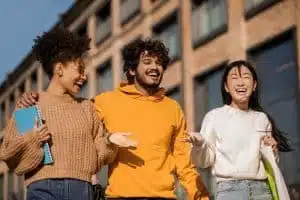 Don't miss the opportunity to visit one or more of the college's libraries. Bapst Library, often hailed as one of the most beautiful college libraries in the country, is a particular highlight. O'Neill Library, the largest on campus, is a hub of academic activity, featuring individual and group study spaces, computers, and an extensive collection of books and journals.
Student Life Facilities: Housing, Dining, and Recreational Areas
To get a feel for the student experience at Boston College, explore some of the college's residential halls, dining facilities, and recreational areas. Boston College's Upper Campus is predominantly first-year housing worth visiting.
Sample the variety of dining options by visiting popular dining spots, such as McElroy Commons or Hillside Cafe. Check out the fitness facilities and intramural fields to learn about the recreational opportunities available to students.
Historical and Culturally Significant Sites on the Boston College Campus
Boston College is steeped in history and tradition. Boston College campus tour would be incomplete without a visit to some of its historically significant sites. The Burns Library, for example, contains an impressive collection of rare books, manuscripts, and archival materials, and its Irish collection is renowned worldwide.
Don't forget to take in the view of the Boston skyline from the heights of the campus. The Gasson Hall tower, for its part, is an iconic symbol of the college and a beacon for the BC community.
Boston College is more than just an institution of higher learning. It's a vibrant community, a hub of academic excellence, and a testament to the Jesuit tradition of service to others.
Conclusion
Exploring Boston College is an adventure filled with academic inspiration, awe-inspiring sights, and a glimpse into a vibrant student life that could become a part of your future. You've now discovered how to undertake this journey, each tailored to suit different needs and circumstances.
From guided campus tours that offer rich narratives and personal anecdotes from current students to self-guided tours that allow you to explore at your own pace, Boston College provides several means for prospective students to get to know their campus. Moreover, with the advent of technology, you can even embark on a virtual tour from anywhere worldwide, gaining a comprehensive overview of the campus and its facilities without stepping on the grounds.
However, while each method offers valuable insights, nothing can replace the unique feeling of setting foot on the Boston College campus for the first time. The mixture of excitement, curiosity, and potential is an experience that brings the dream of college life tangibly close.
If you're a prospective student considering Boston College, we highly recommend embarking on a Boston College campus tour. It is an invaluable opportunity to immerse yourself in the essence of this prestigious institution. Stand beneath the towering Gasson Hall, stroll across the lush Quad, feel the buzz of intellectual energy in the libraries, and imagine yourself as a part of this thriving, vibrant community. Experience Boston College firsthand—you may find it's where you belong.
If you're set on getting into a world-class college but aren't sure how to make it happen, we can help! AdmissionSight is a leading college entrance expert with over a decade of experience helping students just like you get into the schools of their dreams.
At AdmissionSight, we focus on offering a wide range of services, all aimed at helping students perfect their applications to catch the attention of admissions officers. Contact us today to schedule a free consultation to learn more about what we offer.