Boston College vs NYU: A Comprehensive Comparison
Welcome to this comprehensive comparison article between Boston College and New York University (NYU). In this article, we'll compare Boston College vs NYU based on different aspects of both schools, including the academic offerings, campus life, extracurricular activities, cost of attendance, financial aid, job placement and internship opportunities, alumni network, student reviews, rankings, and graduate programs. By the end of this article, you'll have a much clearer picture of which school might be the best fit for you.
New York City
NYU is located in the heart of New York City, often referred to as the cultural capital of the world. The city's diverse mix of people, cultures, and experiences offers a unique learning environment that extends beyond the walls of the university. Students have easy access to all that the city has to offer, including museums, theaters, restaurants, and more. On the other hand, Boston College is located on a suburban campus in Chestnut Hill, Massachusetts, about 6 miles from downtown Boston. While Boston is a vibrant city with a rich history, it cannot match the hustle and bustle of New York City. However, Boston's location allows for easy access to outdoor activities, unique shopping experiences, and college town charm.
New York City is also known for its iconic landmarks, such as the Statue of Liberty, Empire State Building, and Central Park. These landmarks offer not only a glimpse into the city's history but also provide opportunities for students to explore and learn outside of the classroom. Additionally, the city's public transportation system makes it easy for students to navigate and explore different neighborhoods and boroughs.
Furthermore, New York City is a hub for various industries, including finance, fashion, media, and technology. This provides NYU students with unique internship and job opportunities, as well as access to industry leaders and events. The city's fast-paced and competitive environment also prepares students for the real world and helps them develop valuable skills such as adaptability, networking, and time management.
Campus Life: Urban vs. Suburban
One of the main differences between Boston College and NYU is the campus setting. Boston College's campus offers a traditional suburban college experience with tree-lined paths, large green spaces, and a traditional quad. On the other hand, NYU's campus is intertwined with the city, with buildings and classrooms scattered throughout Greenwich Village. While Boston College offers a more traditional campus experience, NYU's lack of a distinct campus creates an environment where students rely less on campus life and more on the surrounding city for entertainment and socializing.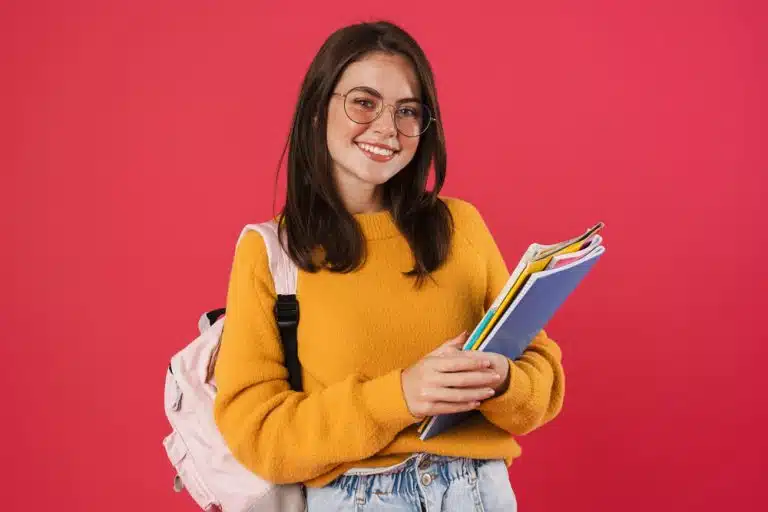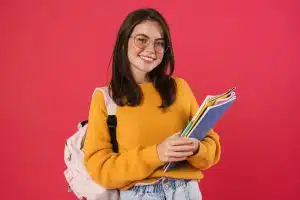 However, despite the lack of a traditional campus, NYU offers a unique opportunity for students to fully immerse themselves in the city. With access to countless museums, theaters, restaurants, and cultural events, NYU students have the chance to explore and engage with the city in a way that suburban campuses cannot offer. Additionally, NYU's location in the heart of Greenwich Village provides students with a strong sense of community and a vibrant social scene, with plenty of opportunities to meet new people and make connections both on and off campus.
Boston College vs NYU: Academic Programs
Both Boston College and NYU offer a broad range of academic programs across multiple disciplines. Boston College is known for its strong liberal arts curriculum and offers degrees in over 60 majors across the arts and sciences, business, education, and more.
NYU, on the other hand, offers over 230 areas of study spread across 18 schools and colleges. NYU is particularly well-known for its programs in the arts and media, as well as business, law, and medicine. Both schools are highly ranked, with Boston College ranked #35 and NYU ranked #30 by U.S. News and World Report in their National University Rankings for 2021.
Despite their differences, both Boston College and NYU offer unique opportunities for students to pursue their academic interests. Boston College's strong liberal arts curriculum provides students with a well-rounded education that emphasizes critical thinking and communication skills. NYU's extensive range of programs allows students to explore a variety of fields and specialize in areas that align with their career goals. Additionally, both schools offer numerous opportunities for research, internships, and study abroad programs, providing students with hands-on experience and global perspectives.
Boston College vs NYU: Faculty and Student Body
Both Boston College and NYU are highly selective schools, with Boston College's acceptance rate at 27% and NYU's at 15%. Not only are these schools selective in admissions, but they also have highly acclaimed faculty. Boston College has 794 full-time faculty members, 98% of whom hold the highest degree in their field. NYU has 3,536 full-time faculty members, with nearly 90% holding terminal degrees in their respective fields. The student body at both schools is diverse, with students coming from all 50 states and over 100 countries. However, NYU has a larger student body, with over 56,000 students enrolled compared to Boston College's 14,000.
Despite the differences in size, both Boston College and NYU offer a wide range of academic programs and extracurricular activities to their students. Boston College has a strong focus on liberal arts education, with over 50 majors offered in fields such as humanities, social sciences, and natural sciences. NYU, on the other hand, has a more diverse range of programs, including highly ranked programs in business, law, and the arts. Both schools also offer extensive study abroad programs, allowing students to gain international experience and broaden their perspectives.
Boston College vs NYU: Extracurricular Activities
Both Boston College and NYU offer a wide range of extracurricular activities, from music groups to clubs focused on social justice. Boston College places a strong emphasis on community service, with over 83% of students participating in service activities during their time at the school.
NYU has over 300 clubs and organizations, including a strong focus on arts and media. In addition, NYU's location in New York City allows students to take advantage of the city's vast cultural offerings. Both schools offer Division 1 athletics, with Boston College having a stronger sports program overall.
However, there are some key differences between the extracurricular offerings at Boston College and NYU. Boston College has a strong emphasis on faith-based organizations, with a variety of groups focused on different religious traditions. In contrast, NYU has a larger number of clubs focused on entrepreneurship and business, reflecting the school's location in the heart of the business world.
Another difference is the level of student involvement in extracurricular activities. While both schools offer a wide range of options, Boston College students tend to be more involved in a smaller number of activities, while NYU students often participate in multiple clubs and organizations simultaneously. This reflects the different campus cultures at the two schools, with Boston College emphasizing community and NYU emphasizing individuality and exploration.
Boston College vs NYU: Requirements and Acceptance Rates
The admissions process at both Boston College and NYU is highly competitive. Boston College requires applicants to submit standardized test scores, essays, letters of recommendation, and transcripts. NYU requires similar materials, but also offers a test-optional policy for students who feel that their test scores do not reflect their academic potential. In terms of acceptance rates, NYU is more selective than Boston College, with a lower acceptance rate of 13% compared to Boston College's 19%.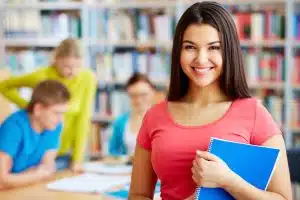 It is important to note that both Boston College and NYU also consider extracurricular activities and community involvement when reviewing applications. They value well-rounded students who have demonstrated leadership, creativity, and a commitment to service. Additionally, both schools offer need-based and merit-based financial aid to help make their education accessible to a diverse range of students. Prospective applicants are encouraged to thoroughly research each school's admissions requirements and financial aid options before applying.
Boston College vs NYU: Tuition, Room, and Board Expenses
As with any college education, the cost of attendance plays a significant role in the decision-making process. On average, tuition, room, and board expenses at Boston College are around $74,000 per year. NYU's expenses are slightly higher, at an average cost of around $76,000 per year. However, it's important to note that both schools offer generous financial aid packages. Around 45% of Boston College students receive need-based aid, and NYU offers over $800 million in financial aid to eligible students every year.
It's also worth considering the additional expenses that come with attending college, such as textbooks, transportation, and personal expenses. At Boston College, students can expect to spend an average of $1,200 per year on textbooks and supplies, while NYU estimates these costs to be around $1,500 per year.
Transportation costs can vary depending on the student's location and mode of transportation, but both schools offer discounted public transportation passes to students. Personal expenses, such as clothing, entertainment, and dining out, can also add up quickly, so it's important for students to budget accordingly.
Financial Aid: Scholarships, Grants, and Loans
Both Boston College and NYU offer a range of financial aid options to eligible students, including scholarships, grants, and loans. Boston College has a merit scholarship program which offers full-tuition scholarships to a select group of students, as well as need-based aid for eligible students. NYU also offers a range of scholarships and grants based on merit and need, as well as federal and private loans. Both schools have financial aid offices that work closely with students to ensure that they can afford their education.
In addition to scholarships, grants, and loans, both Boston College and NYU offer work-study programs to eligible students. These programs provide part-time employment opportunities on campus or with off-campus community service organizations. Work-study jobs can help students earn money to pay for their education while gaining valuable work experience and building their resumes. Students can apply for work-study positions through their school's financial aid office.
Career Services: Job Placement and Internship Opportunities
Both Boston College and NYU have robust career services departments that provide students with guidance on internships, job opportunities, and career planning. Boston College has an extensive alumni network that provides invaluable connections for job seekers. NYU offers a career hub that provides access to job and internship listings, as well as coaching for resume and cover letter writing. NYU's location in New York City offers students unique opportunities to intern or work in some of the world's top companies and organizations.
In addition to the career services offered by Boston College and NYU, both universities also have strong partnerships with local businesses and organizations. These partnerships provide students with even more opportunities to gain real-world experience through internships and job placements. Boston College has partnerships with companies such as Fidelity Investments and PwC, while NYU has partnerships with organizations like the United Nations and Goldman Sachs. These partnerships not only benefit students, but also provide valuable resources for the local community.
Alumni Network: How It Can Benefit Your Career
Both Boston College and NYU have strong alumni networks that provide students with connections and opportunities after graduation. Boston College's alumni network is particularly strong in the fields of finance, business, and law. NYU's alumni network is vast and includes alumni in a wide range of fields, including film, media, and entertainment. Both schools offer opportunities for alumni to connect with each other, mentor current students, and network for career advancement.
One of the key benefits of being part of an alumni network is the access to job opportunities. Alumni often have connections in their respective industries and can provide valuable insight into job openings and career paths. Additionally, alumni may be more likely to hire fellow alumni, creating a sense of community and support within the network.
Another advantage of alumni networks is the ability to participate in events and programs that can enhance professional development.
Many alumni associations offer workshops, seminars, and networking events that provide opportunities to learn new skills, meet industry leaders, and expand one's professional network. These events can be particularly helpful for recent graduates who are just starting their careers and looking to build their skills and connections.
Student Reviews and Testimonials: Pros and Cons of Each School
When researching colleges, it's important to read reviews and testimonials from current and former students. Many students at Boston College praise the community feel of campus, the strong focus on service and social justice, and the academics. Some students criticize the lack of diversity on campus and the somewhat strict social atmosphere. At NYU, students praise the opportunities provided by being in New York City, the diverse student body, and the emphasis on creative and cultural endeavors. Some students criticize the lack of campus life and the high cost of attendance.
It's important to keep in mind that reviews and testimonials should be taken with a grain of salt. Each student's experience is unique and what works for one person may not work for another.
It's also important to consider the source of the review and whether or not it is biased. For example, a review from a student who was unhappy with their experience may not necessarily reflect the overall atmosphere of the school. It's best to read a variety of reviews and testimonials and use them as a starting point for further research and exploration.
Rankings and Awards: How Do They Measure Up?
Both Boston College and NYU are highly ranked by various publications and websites. As previously mentioned, both schools are ranked highly in the US News and World Report National University Rankings, with Boston College ranked #35 and NYU ranked #30 for 2021. In addition, both schools have received numerous accolades and awards for their academic programs, faculty, and campus life.
However, it is important to note that rankings and awards should not be the only factors considered when choosing a college or university. It is important to also consider factors such as location, campus culture, and available resources. Additionally, rankings and awards can be subjective and may not necessarily reflect the individual needs and preferences of each student. Therefore, it is important to thoroughly research and visit each school before making a decision.
Graduate Programs: Options and Opportunities
Both Boston College and NYU offer a range of graduate programs for students who want to continue their education after earning their undergraduate degree. Boston College offers graduate programs in fields such as law, education, and business.
NYU has over 200 graduate programs, including highly-ranked programs in business, law, and medicine. NYU's Tisch School of the Arts is also well-regarded for its film and theater programs.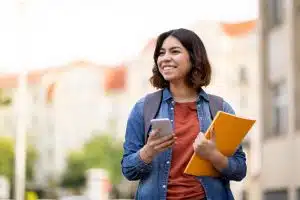 Additionally, both universities offer various opportunities for graduate students to engage in research and gain practical experience in their fields. Boston College has a number of research centers and institutes, including the Center for Retirement Research and the Institute for the Liberal Arts.
NYU offers research opportunities through its numerous institutes and centers, such as the Center for Neural Science and the Center for Data Science. Both universities also have strong connections to industry leaders, providing students with internship and networking opportunities.
Conclusion: Which School is the Best Fit for You?
After considering all of the factors we've discussed in this article, it's clear that both Boston College and NYU have a lot to offer prospective students. Ultimately, the decision comes down to personal preferences and priorities. If you're looking for a traditional campus experience with a strong focus on community and service, Boston College might be the better fit for you. On the other hand, if you want to be in the heart of a bustling city with endless opportunities for internships and career connections, NYU might be the way to go. Whichever school you choose, both Boston College and NYU offer world-class education, faculty, and opportunities for personal growth and career advancement.
It's important to note that both Boston College and NYU have unique programs and specialties that may also influence your decision. For example, Boston College has a renowned business school and strong programs in theology and philosophy. NYU, on the other hand, is known for its arts and media programs, as well as its global network of campuses and study abroad opportunities.
Ultimately, the best way to determine which school is the best fit for you is to visit both campuses, talk to current students and faculty, and attend information sessions and events. By doing so, you'll be able to get a better sense of the campus culture, academic offerings, and overall atmosphere of each school. With careful consideration and research, you'll be able to make an informed decision and choose the school that will help you achieve your academic and personal goals.