Boston College vs UC Irvine: A Comprehensive Look at the Two Universities
If you're considering college, you might have come across Boston College and UC Irvine. Both universities are well-respected, renowned, and offer a comprehensive education that prepares students for the future. However, choosing between them can be a difficult decision, as they offer unique experiences and opportunities. Let's compare Boston College vs UC Irvine now!
Introduction to Boston College and UC Irvine
Boston College (BC) is a private research university situated in Chestnut Hill, Massachusetts. It was founded in 1863 and is considered one of the leading Jesuit Catholic institutions. On the other hand, the University of California, Irvine (UCI) is a public research university located in Irvine, California, founded in 1965 after a donation from the Irvine Company.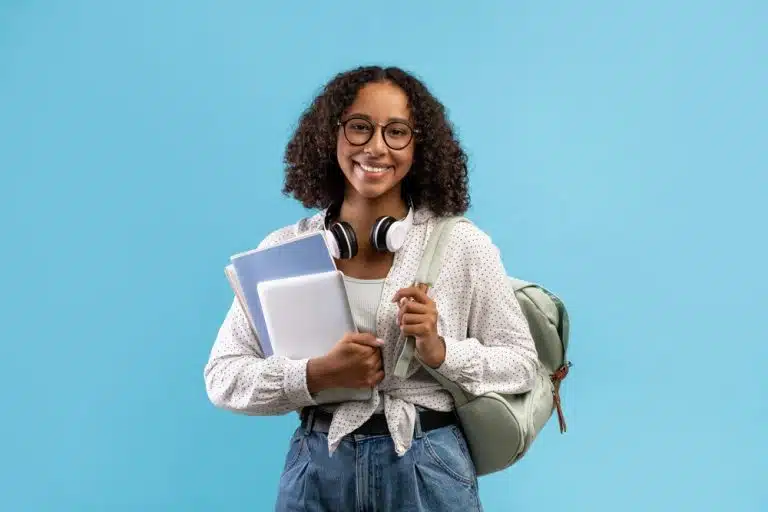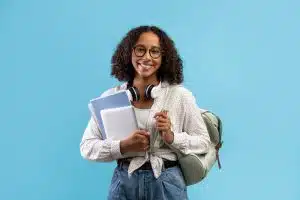 Both Boston College and UC Irvine offer a wide range of academic programs and extracurricular activities for their students. BC has nine schools and colleges, including the Carroll School of Management and the Lynch School of Education and Human Development. UCI, on the other hand, has 14 schools and departments, including the School of Medicine and the School of Law. Both universities have a diverse student body and are committed to providing a well-rounded education to their students.
History and Background of Boston College and UC Irvine
Boston College has grown over the years from a modest college with only five instructors and 22 students to a high-ranked research university. Likewise, UC Irvine has grown to become one of the ten campuses in the University of California system with more than 16,000 undergraduate and 6,000 graduate students.
Boston College has had a significant impact on the spread of Catholic higher education, with many schools emulating its leadership and commitment to a holistic education that balances academics with spiritual values. UCI, on the other hand, is well-known for its innovative interdisciplinary approach to research and education while providing a dynamic learning environment for students.
Boston College was founded in 1863 by the Society of Jesus, a Catholic religious order. The college was established to provide a liberal arts education to young men in the Boston area. Today, Boston College is a coeducational institution that offers undergraduate, graduate, and professional programs in various fields of study.
UC Irvine was founded in 1965 as part of the University of California system. The campus was designed to be a research-intensive institution that would focus on science and technology. Today, UC Irvine is known for its strong research programs in fields such as engineering, computer science, and medicine.
Boston College vs UC Irvine: Campus Size and Location Comparison
Boston College is a relatively compact campus, spanning 234 acres and has a suburban feel. Because it is positioned on a hill, the views of the area are breathtaking. Likewise, UC Irvine sprawls over 1,500 acres and has a more urban feel, with metropolitan areas just beyond its borders. Its large size is due to its vision of a university that could accommodate later student growth, which was developed in the 1960s.
In addition to its size and location, Boston College is known for its beautiful architecture. Many of the buildings on campus are designed in the Gothic style, giving the campus a unique and historic feel. The campus is also home to several green spaces, including a botanical garden and a nature preserve, providing students with opportunities to connect with nature.
UC Irvine, on the other hand, is known for its commitment to sustainability. The campus has implemented several eco-friendly initiatives, including a bike-sharing program, solar panels, and a zero-waste policy. Additionally, UC Irvine is home to several research centers and institutes, including the Institute for Transportation Studies and the Center for the Neurobiology of Learning and Memory.
Boston College vs UC Irvine: Student Population Comparison
Boston College has around 9,000 undergraduate and graduate students, while UC Irvine has approximately 36,000 students enrolled in undergraduate, graduate, law, and medical programs. International students make up around a third of UCI's undergraduate student population, while at Boston College, this group constitutes about 6% of the student body.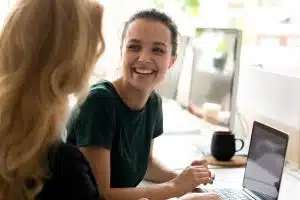 It is worth noting that while Boston College is a private Jesuit university, UC Irvine is a public research university. This difference in institutional type may also contribute to the disparity in student population size and demographic makeup.
Boston College vs UC Irvine: Admission Criteria and Process Comparison
Boston College is known for its highly selective admissions process, with acceptance rates hovering around 19%. In comparison, UC Irvine has an admissions rate of around 29%. However, UC Irvine's admission standards tend to be less stringent due to its large student population and fewer requirements for submitting additional materials like interviews and essays.
It is important to note that both Boston College and UC Irvine consider a variety of factors in their admissions decisions, including academic performance, extracurricular activities, and personal qualities. Boston College places a strong emphasis on demonstrated leadership and community involvement, while UC Irvine values diversity and a commitment to social justice. Additionally, both schools offer opportunities for students to showcase their talents and interests through optional supplemental materials, such as portfolios or creative writing samples.
Boston College vs UC Irvine: Academic Programs Offered at Both Universities
Boston College is organized into nine departments across several schools, including the Morrissey College of Arts and Sciences, School of Theology and Ministry, Carroll School of Management, and others. They offer a plethora of undergraduate and graduate programs, including business, law, social work, education, and more. UCI is a research university that offers 86 undergraduate, 137 masters, and 30 doctoral programs across 14 schools and units. UCI is only three hours from Silicon Valley, which allows students to work in one of the most technologically advanced regions of the world.
Both Boston College and UCI offer a variety of study abroad programs for students who want to gain international experience. Boston College has partnerships with universities in over 30 countries, including Australia, China, France, and Spain. UCI offers programs in over 40 countries, including Argentina, Japan, South Africa, and the United Kingdom. Studying abroad can provide students with a unique opportunity to immerse themselves in a new culture, learn a new language, and gain a global perspective.
Boston College vs UC Irvine: Faculty and Staff Comparison
Boston College employs more than 1,400 full-time faculty members dedicated to ensuring students receive a quality education. UCI has over 1,000 full-time faculty members, with a low 19:1 student-to-faculty ratio. Boston College professors are renowned for their research and teaching skills, while UCI has world-renowned researchers who allow students to be part of cutting-edge research projects.
In addition to their full-time faculty, Boston College also employs over 1,000 staff members who provide support services to students, faculty, and the community. These staff members work in areas such as admissions, financial aid, career services, and student affairs.
UCI also has a strong commitment to diversity and inclusion among its faculty and staff. The university has implemented programs and initiatives to recruit and retain a diverse workforce, including the establishment of a Diversity and Inclusion Task Force and the creation of a Diversity Hiring Toolkit for hiring managers.
Sports and Extracurricular Activities Offered at Both Universities
Boston College has a robust athletics program, with 31 varsity teams that compete in the NCAA Division I ACC conference. They also offer numerous club and intramural sports such as dance, fencing, and ice hockey, among others. Similarly, UC Irvine has a thriving 18 varsity sports program that competes in the NCAA's Big West Conference, with additional club, intramural, and recreation sports offerings.
Both universities also offer a variety of extracurricular activities beyond sports. Boston College has over 200 student organizations, including academic clubs, cultural groups, and service organizations.
UC Irvine has over 600 clubs and organizations, ranging from academic and professional groups to cultural and recreational clubs. Both universities encourage students to get involved in extracurricular activities as a way to enhance their college experience and develop leadership skills.
Housing Facilities and Accommodation Comparison
Boston College provides numerous housing options to students, including dormitories, apartments, and suites. On the other hand, UC Irvine has a wide array of options for students, including on-campus residence halls, apartments, and townhomes, as well as off-campus accommodation throughout the surrounding area. Boston College has a more traditional residence hall style, while UC Irvine offers different types of living spaces for students with varying needs.
Additionally, UC Irvine has a unique housing option called the "Global View" program, which offers students the opportunity to live in a community with other international and domestic students. This program provides a supportive environment for students to learn about different cultures and perspectives, and to develop global competencies.
Boston College does not currently offer a similar program, but does have a variety of cultural and affinity-based housing options for students who wish to live with others who share similar interests or backgrounds.
Tuition Fees and Financial Aid Comparison
Boston College's tuition and fees are around $64,000, while UC Irvine's fees are approximately $13,985 for in-state students and around $44,000 for out-of-state students. However, both universities offer financial aid, scholarships, and grants to eligible students to help them finance their education.
At Boston College, students can apply for need-based financial aid, which is determined by the Free Application for Federal Student Aid (FAFSA). The university also offers merit-based scholarships, which are awarded based on academic achievement, leadership, and other criteria. Additionally, students can apply for work-study programs, which allow them to work part-time on campus to earn money to pay for their education.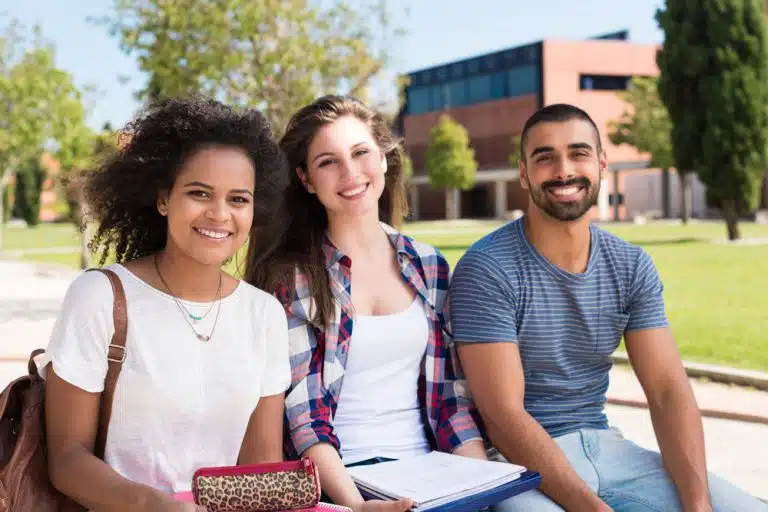 Similarly, UC Irvine offers a range of financial aid options, including need-based grants and scholarships, as well as merit-based scholarships. The university also has a work-study program, which provides students with part-time employment opportunities on campus. In addition, UC Irvine offers a variety of loan options to help students cover the cost of their education.
Job Prospects After Graduation from Both Universities
Boston College's high level of selectivity and focus on academics creates a conducive environment for students to develop advanced critical thinking, leadership, and problem-solving skills. Similarly, UC Irvine's interdisciplinary approach provides students with unique opportunities and resources resulting in numerous job opportunities.
Various companies in California and Boston refer to graduates from both universities due to their valuable skills, knowledge, and analytical tools.
Furthermore, both universities have strong career centers that offer career counseling, job search assistance, and networking opportunities to help students secure employment after graduation. Boston College's Career Center provides students with access to job and internship postings, career fairs, and on-campus recruiting events.
UC Irvine's Career Center offers similar services, including career counseling, resume and cover letter reviews, and mock interviews. Both universities also have alumni networks that provide valuable connections and resources for job seekers.
Campus Facilities, Resources, and Services Comparison
Boston College offers numerous services and resources to students, including health, wellness, and counseling services; dining facilities; library services; and technology services. UCI has a host of facilities and resources, including research labs, libraries, an extensive performing and visual arts scene, and a student center that offers a wide range of services.
Additionally, Boston College has a state-of-the-art recreation center that includes a gymnasium, indoor track, swimming pool, and fitness classes. UCI also has a recreation center that offers similar amenities, as well as outdoor adventure programs and intramural sports leagues. Both campuses prioritize the health and wellness of their students by providing access to top-notch facilities and programs.
Alumni Network Comparison
Boston College has a robust alumni network of over 180,000 diverse and globally connected alumni, spread throughout various industries and regions worldwide.
This network has been instrumental in launching and advancing the careers of Boston College graduates, providing mentorship, leadership, and connections to current students. Similarly, UCI's alumni network is a strong community filled with successful graduates who share their experiences, offer support, and provide job opportunities to current students.
However, one key difference between the two alumni networks is their focus on different industries. Boston College's alumni network has a strong presence in finance, consulting, and healthcare, while UCI's alumni network is more focused on technology, engineering, and the arts. This means that students and graduates from each institution can benefit from different types of connections and opportunities depending on their career goals and interests.
Student Life and Culture at Boston College vs UC Irvine
Boston College is known for its deeply-rooted Jesuit and Catholic heritage that underscores the core values of the university, such as academic rigor, responsibility, community, and social justice. Though, UC Irvine is a cosmopolitan campus with students from all over the world. It is a melting pot of various cultures, religions, beliefs, and values. UC Irvine provides students with a diverse and inclusive campus culture where everyone can have an equal opportunity to thrive.
At Boston College, students are encouraged to participate in various extracurricular activities, such as sports, music, theater, and community service. The university has a strong athletic program, with many students participating in varsity and club sports. Additionally, Boston College has a vibrant arts scene, with many opportunities for students to showcase their talents in music, theater, and visual arts.
On the other hand, UC Irvine is known for its strong research programs and cutting-edge technology. The university has a world-class research facility, where students can work alongside renowned professors and researchers. UC Irvine also has a strong focus on sustainability and environmentalism, with many initiatives aimed at reducing the university's carbon footprint and promoting eco-friendly practices.
Campus Safety and Security Measures Comparison
Boston College maintains a Campus Safety and Security Department that provides 24-hour campus patrol that helps keep students, staff, and faculty safe. Similarly, UC Irvine has a police department that patrols the campus 24 hours a day, responding to a wide range of emergencies, behavioral incidents, and criminal activity. Both universities ensure students' safety and well-being through their extensive security measures.
In addition to their campus patrol and police department, Boston College also offers a safety escort service for students who need to travel on or off-campus during late hours. This service is available to all students and provides an added layer of security for those who may feel unsafe walking alone at night.
UC Irvine also has a comprehensive emergency notification system that alerts students, faculty, and staff in the event of an emergency or crisis situation. This system includes text messages, emails, and social media updates to ensure that everyone on campus is informed and aware of any potential dangers or threats.
Major Achievements of Boston College vs UC Irvine
Boston College has had many notable achievements over the years, such as being ranked #35 on the 2021 US News and World Report best national universities rankings. Also, they have a consistent NCAA basketball program that often makes the tournament. UC Irvine is ranked #9 in the USA Today's top ten list of most transformative colleges in the USA and is known for research in fields such as cancer research and sustainability. The university has been recognized for its innovation and has received the distinction of being a Hispanic-Serving Institution (HSI).
In addition to their academic achievements, Boston College has a strong commitment to community service and social justice. The university has a robust service-learning program that allows students to engage in meaningful community service while also earning academic credit. They also have a Center for Social Justice that provides resources and support for students interested in social justice issues.
UC Irvine is also known for its commitment to sustainability and environmentalism. The university has implemented a number of initiatives to reduce its carbon footprint and promote sustainable practices, such as installing solar panels and implementing a bike-sharing program. Additionally, UC Irvine has a strong focus on diversity and inclusion, with a number of programs and resources dedicated to supporting underrepresented students.
Conclusion: Which University is the Best Fit for You?
Choosing a university is a personal decision. You should choose a university that aligns with your academic interests, campus culture, philosophy, and location. Boston College is the perfect fit for students looking for a traditional Jesuit Catholic education, while UC Irvine is the perfect university for those seeking an innovative education in a cosmopolitan university. Narrow down your preferences to make an informed decision.
It's important to also consider the financial aspect of attending a university. Look into scholarships, grants, and financial aid options that each university offers. Additionally, consider the cost of living in the area surrounding the university. This can greatly impact your overall expenses while attending school. Don't be afraid to reach out to the financial aid office at each university for guidance and assistance in making a decision that is financially feasible for you.