Exploring Boston University Admissions Statistics
Are you considering applying to Boston University? It's important to understand the Boston University admissions statistics and process before submitting your application. In this article, we'll break down the numbers and requirements for BU admissions, and provide tips on how to craft a winning application.
Breaking Down the Numbers: BU's Acceptance Rates Over the Years
Boston University has a highly selective admissions process, with an overall acceptance rate of around 20%. However, this number can vary by school and program. For example, the School of Management has an acceptance rate of just 7%, while the College of Fine Arts has an acceptance rate of 43%.
Over the past few years, the Boston University admissions statistics have remained relatively consistent. In 2020, the university received over 61,000 applications but only admitted around 9,500 students.
It's worth noting that BU's acceptance rate has been steadily decreasing over the years. In 2010, the overall acceptance rate was 46%, which means that it has decreased by more than half in just a decade. This trend is not unique to BU, as many universities across the country are becoming more selective in their admissions processes.
Despite the competitive nature of BU's admissions process, the university offers a variety of resources to help students succeed. From academic support services to career development programs, BU is committed to helping its students achieve their goals both inside and outside of the classroom.
A Closer Look at BU's Admission Requirements: What You Need to Know
When applying to BU, there are several requirements to keep in mind. These include:
Completed application form
Transcripts from all secondary schools attended
Standardized test scores (SAT or ACT)
Essay or personal statement
Letters of recommendation
Application fee
It's important to note that BU is a test-optional school, which means that students are not required to submit SAT or ACT scores. However, if you choose not to submit scores, your application will be considered holistically with a focus on your academic achievements and personal attributes.
In addition to the requirements listed above, BU also considers extracurricular activities and community involvement when reviewing applications. This includes participation in clubs, sports teams, volunteer work, internships, and other activities that demonstrate leadership, teamwork, and a commitment to making a positive impact in your community. It's important to showcase your unique strengths and experiences in your application to give yourself the best chance of being admitted to BU.
How to Craft a Winning Application for Boston University?
When applying to BU, it's important to stand out from the crowd. Here are some tips for crafting a winning application:
Showcase your academic achievements and involvement in extracurricular activities
Write a compelling personal statement that showcases your personality and passion
Get letters of recommendation from teachers or mentors who know you well
Consider submitting a portfolio if you're applying to the College of Fine Arts
Additionally, it's important to research the specific programs and opportunities offered at Boston University that align with your interests and goals. This can help you tailor your application to showcase your fit with the university and demonstrate your enthusiasm for the programs you're applying to. Don't be afraid to reach out to current students or faculty members to learn more about their experiences and get a better sense of what BU has to offer.
The Role of Essays and Extracurricular Activities in BU Admissions
What do Boston University admissions officers look for in an applicant? They want to see a well-rounded student who is passionate about their interests and has a strong academic record. Essays and extracurricular activities can help showcase these qualities.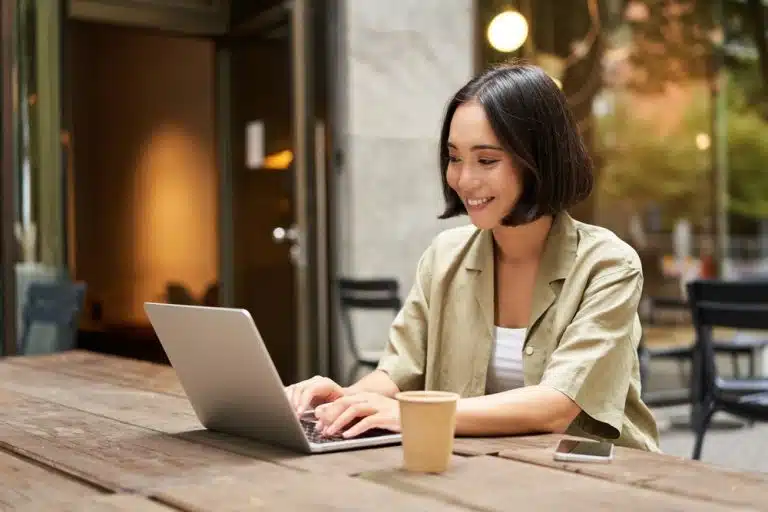 When writing your essay, focus on your unique experiences and how they've shaped you as a person. Admissions officers want to get a sense of who you are beyond your academic achievements. Similarly, your involvement in extracurricular activities can demonstrate your leadership skills, dedication, and passion for a particular field or cause.
It's important to note that BU admissions officers also consider the level of involvement and impact an applicant has had in their extracurricular activities. Simply listing a long list of activities without any depth or leadership roles may not be as impressive as having a few activities where the applicant has made a significant impact. Admissions officers also appreciate applicants who have pursued their interests outside of school, such as through internships or volunteer work.
Demystifying BU's Standardized Test Score Expectations
As mentioned earlier, BU is a test-optional school. This means that you can submit your SAT or ACT scores if you choose to do so, but they are not required. However, if you do submit scores, they should be competitive with the average scores of admitted students.
For the class of 2024, the average SAT score was 1460 and the average ACT score was 33. However, it's worth noting that test scores are just one part of your application, and BU takes a holistic approach to admissions.
It's important to keep in mind that BU also considers other factors when evaluating your application, such as your high school transcript, extracurricular activities, essays, and letters of recommendation. These components provide a more comprehensive view of your academic and personal achievements, and can help demonstrate your potential to succeed at BU.
Additionally, BU offers a test-optional pathway for students who may have faced barriers to taking standardized tests, such as financial hardship or health concerns. This pathway allows students to showcase their strengths and potential in other ways, without the added pressure of standardized testing.
Tips for Navigating the BU Interview Process
Depending on your program, you may be required to participate in an interview as part of the admissions process. This interview can either be in-person or virtual and is typically conducted by a member of the admissions team or an alumni volunteer.
To prepare for your interview, make sure to research the program and have a good understanding of why you want to attend BU. Practice answering common interview questions and be prepared to talk about your academic achievements and extracurricular activities. Don't forget to dress professionally and be on time!
During the interview, it's important to listen carefully to the questions being asked and take a moment to gather your thoughts before answering. Be honest and authentic in your responses, and don't be afraid to ask questions of your own. Remember that the interview is also an opportunity for you to learn more about the program and determine if it's the right fit for you.
Who Gets In? A Profile of Successful BU Applicants
So what does a successful Boston University applicant look like? According to the university's website, successful applicants typically have:
Strong academic records with challenging coursework
Good test scores (if submitted)
Meaningful involvement in extracurricular activities
A passion for learning and intellectual curiosity
A willingness to contribute to the BU community
However, there are other factors that can also contribute to a successful application. For example, BU values diversity and seeks to create a community of students from different backgrounds and experiences. Therefore, applicants who come from underrepresented groups or who have overcome significant challenges may have an advantage in the admissions process.
In addition, BU also considers an applicant's demonstrated interest in the university. This can include attending information sessions or campus tours, reaching out to current students or alumni, or participating in BU-sponsored events. By showing a genuine interest in the university, applicants can demonstrate their commitment to becoming a part of the BU community.
Behind the Scenes: How BU Evaluates Applications
At BU, the admissions process is conducted on a rolling basis, meaning that applications are reviewed as they come in. A team of admissions officers reads each application multiple times and considers a variety of factors when making their decisions.
These factors include your academic achievements, extracurricular activities, essays, letters of recommendation, and personal characteristics. Admissions officers are looking for students who will thrive academically and contribute to the BU community in meaningful ways.
One important aspect that BU considers in its admissions process is diversity. Reflected in the Boston University admissions statistics, the university values a diverse student body and seeks to admit students from a variety of backgrounds, cultures, and experiences. This not only enriches the educational experience for all students but also prepares them for success in a global society.
Another factor that BU takes into account is demonstrated interest. Admissions officers want to see that applicants have a genuine interest in attending BU and have taken the time to learn about the university and its programs. This can be shown through campus visits, attending information sessions, and communicating with admissions representatives.
Comparing BU Admissions to Other Top Universities in the U.S.
How does Boston University's admissions process compare to other top universities in the United States? While each school is unique, BU's admissions process is similar to other highly selective universities like Georgetown, NYU, and UCLA.
These schools also place a strong emphasis on academic achievement and involvement in extracurricular activities and have holistic admissions processes that consider a variety of factors beyond test scores.
However, reflected in the Boston University admissions statistics, it stands out in its commitment to diversity and inclusion in its admissions process. The university actively seeks out and recruits students from underrepresented backgrounds, and has implemented policies and programs to support these students once they are enrolled.
BU also offers need-blind admissions, meaning that a student's financial need is not taken into account during the admissions process.
The Pros and Cons of Applying Early Decision to Boston University
If you're sure that Boston University is your top choice school, you may want to consider applying early decision. This binding program requires that you apply by a November deadline and agree to attend BU if you're accepted.
The benefits of applying early decision include a higher acceptance rate (around 37%), an earlier decision notification, and the ability to demonstrate your strong interest in the school. However, you won't have the opportunity to compare financial aid packages from other schools, and you'll be committed to attending BU regardless of your financial situation.
It's important to note that applying early decision can also have an impact on your ability to negotiate financial aid with Boston University. Since you've already committed to attending the school, you may have less leverage in negotiating a better financial aid package.
Additionally, if you're not accepted through early decision, you won't have the opportunity to apply to other schools until regular decision deadlines have passed. This can limit your options and put you at a disadvantage in the college admissions process.
Understanding Financial Aid Options at Boston University
For many students, the cost of attending Boston University is a major consideration. The university offers a variety of financial aid options, including need-based grants, scholarships, and loans.
When applying for financial aid, you'll need to submit the CSS/Financial Aid PROFILE and the FAFSA. Your financial aid package will be based on your family's income and assets, as well as your academic achievements and other factors.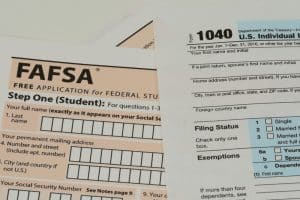 It's important to note that Boston University also offers work-study programs, which allow students to earn money while gaining valuable work experience. These programs are available to both undergraduate and graduate students and can be a great way to offset the cost of tuition and living expenses.
Additionally, Boston University has a dedicated financial aid office that can help you navigate the application process and answer any questions you may have. They also offer resources and workshops on financial literacy and budgeting, to help you make the most of your financial aid package and manage your finances while in school.
Tips for Making the Most of Your Campus Visit Before Applying to Boston University
If possible, it's a good idea to visit Boston University before submitting your application. This will give you a chance to see the campus, meet with admissions officers, and get a sense of what life is like as a BU student.
During your visit, make sure to attend an information session and take a campus tour. Meet with faculty or current students if possible, and explore the neighborhood surrounding campus. Take notes and ask questions so that you can make an informed decision when it comes time to apply.
Another important aspect to consider during your campus visit is the academic programs offered at Boston University. Research the majors and minors available, and try to attend a class or two in your field of interest. This will give you a better understanding of the academic rigor and teaching style at BU.
Additionally, take some time to explore the extracurricular activities and clubs available on campus. Boston University has a wide range of student organizations, from sports teams to cultural groups to academic clubs. Getting involved in these activities can enhance your college experience and help you build a strong network of peers.
What Happens After You Submit Your Application to Boston University?
Once you've submitted your application to Boston University, the waiting game begins. The admissions team will review your application and make a decision within a few weeks to a few months, depending on the deadline you applied under.
If you're accepted, congratulations! You'll be notified of your financial aid package and given a deadline to make your enrollment deposit. If you're waitlisted or denied, don't despair. You can always follow up with the admissions team to ask for feedback and consider applying again in the future.
In conclusion, applying to Boston University is a challenging but rewarding process. By understanding the Boston University admissions statistics, and following our tips for crafting a winning application, you'll be on your way to a bright academic future at BU.
It's important to note that Boston University also offers an Early Decision option for applicants who have identified BU as their top choice school. This option requires a binding commitment to attend BU if accepted, and the application deadline is typically in November. If you're considering applying Early Decision, make sure to carefully review the requirements and implications before making your decision.
Want to learn more about getting into Boston University? You've come to the right place. At AdmissionSight, we have over 10 years of experience guiding students through the competitive admissions process.
AdmissionSight can help you put your best foot forward when applying to college this fall. Contact us today for more information on our services.