Brandeis vs Bates: Which College is Right for You?
Choosing a college is one of the most important decisions you will make in your young adult life. There are a plethora of factors to consider before making your final decision – location, academics, student life, athletics, housing and dining options, admissions requirements, financial aid, and alumni networks. In this article, we will compare and contrast two renowned liberal arts colleges: Brandeis vs Bates. By the end of this article, you will have a clear idea of which college is the right fit for your unique needs and aspirations.
Introduction: What to Consider When Choosing a College
When it comes to college selection, it's important to do your research and take the time to consider all aspects that may be involved. You should start by asking yourself a few essential questions: What are your academic interests? What are your career aspirations? Do you have a preference for a particular location or climate? Do you prefer a large or small community? Do you want to engage actively in intercollegiate athletics? What is your budget for tuition and living expenses? Answering these questions will help you determine the type of college that is right for you.
Another important factor to consider when choosing a college is the availability of extracurricular activities. College is not just about academics, it's also about personal growth and development. Look for colleges that offer a variety of clubs, organizations, and events that align with your interests. This will help you make new friends, develop new skills, and have a well-rounded college experience.
It's also important to consider the reputation of the college and the quality of education it provides. Look for colleges that have a strong academic reputation and offer programs that align with your career aspirations. You can research the college's rankings, graduation rates, and job placement rates to get an idea of its academic standing. Additionally, consider visiting the campus and talking to current students and faculty to get a better sense of the college's culture and academic environment.
Brandeis vs Bates: Location and Campus
Brandeis University is located in Waltham, Massachusetts, just nine miles outside Boston. It sits on a sprawling 235-acre campus, which is known for its picturesque and tranquil environment, surrounded by rolling hills and woodlands. On the other hand, Bates College is situated in Lewiston, Maine, approximately 140 miles north of Boston. Bates features a smaller campus, which is nestled among the classic New England architecture, making it magnificent to look at during your stay. Both colleges offer easy to navigate landscapes, beautiful architecture, access to urban centers, and a close-knit community feel. In the end, it's all a matter of personal preference, and both schools would make a delightful study destination.
One of the unique features of Brandeis University is its Rose Art Museum, which houses a collection of contemporary art that is considered one of the best in the country. The museum is free and open to the public, making it a popular destination for art enthusiasts and students alike. Bates College, on the other hand, is known for its strong commitment to sustainability. The college has implemented a number of environmentally friendly initiatives, including a solar power project and a composting program, which have earned it recognition as one of the greenest colleges in the country.
Another notable difference between the two schools is their athletic programs. Brandeis is a Division III school and has a strong tradition of excellence in sports such as soccer, basketball, and tennis. Bates, on the other hand, is also a Division III school but is known for its rowing program, which has produced several Olympic athletes. Both schools offer a wide range of athletic opportunities for students, including intramural sports and fitness classes, making it easy for students to stay active and healthy while pursuing their academic goals.
Brandeis vs Bates: Academics
Academic programs are paramount when it comes to making your final college decision. Brandeis is known for its robust academic programs in the natural sciences, business, and social sciences, while Bates emphasizes an invigorating curriculum in the arts and humanities. The former has around 45 undergraduate majors and 85 minors, while the latter has twenty-five majors and twenty-six minors. The student-to-faculty ratio at Bates is 10:1, and at Brandeis, the ratio is 10.6:1. Both colleges have highly supportive faculty members who guide their students towards academic excellence. In the end, the choice of program's selection matters significantly.
However, the differences in academic programs between Brandeis and Bates go beyond just the number of majors and minors offered. Brandeis has a strong emphasis on research, with many opportunities for students to engage in independent research projects and work alongside faculty members on cutting-edge research. On the other hand, Bates places a greater emphasis on experiential learning, with many opportunities for students to engage in internships, community service, and study abroad programs. Both approaches have their benefits, and it ultimately depends on the individual student's learning style and career goals.
Brandeis vs Bates: Student Life
When it comes to student life, Brandeis is known for its social justice advocacy culture. The College has many volunteer and community service opportunities, and its students actively engage in political issues. On the other hand, Bates emphasizes outdoor recreational activities and cultural experiences. It offers an active student life with hundreds of events, activities, and clubs to join. Both schools are passionate about their students' experiences and offer ample opportunities to meet new friends and create lifelong bonds. However, the type of community, social culture and emphasis, and vibe differ a bit at each school.
At Brandeis, students are encouraged to participate in social justice initiatives and activism. The College has a long history of promoting social justice and equality, and its students are passionate about making a difference in the world. The campus is home to many student-led organizations that focus on issues such as racial justice, gender equality, and LGBTQ+ rights. Students at Brandeis are known for their activism and dedication to creating a more just and equitable society.
At Bates, students are encouraged to explore the outdoors and take advantage of the natural beauty of the surrounding area. The College is located in Lewiston, Maine, which offers many opportunities for outdoor recreation, such as hiking, skiing, and kayaking. Bates also has a strong arts and culture scene, with many events and performances throughout the year. Students at Bates are known for their love of the outdoors and their appreciation for the arts.
Brandeis vs Bates: Athletics
For students who are passionate about sports, both Brandeis and Bates feature intercollegiate athletic clubs in various sports. Brandeis has twenty-two intercollegiate teams, which compete in Division III of the NCAA, and Bates also has a D3 program with thirty-one sports teams. However, the athletic programs at these two schools place somewhat a different emphasis on sports. At Brandeis, the sports teams focus more on academic excellence, whereas at Bates, the sports programs strive to mold and foster a strong sense of community and collaboration.
Despite the differences in emphasis, both Brandeis and Bates offer a wide range of sports teams for students to participate in. At Brandeis, popular sports include basketball, soccer, and tennis, while at Bates, students can participate in sports such as rowing, skiing, and squash. Both schools also offer opportunities for students to participate in club sports, intramural leagues, and fitness classes.
Additionally, both Brandeis and Bates have state-of-the-art athletic facilities, including gyms, swimming pools, and outdoor fields. These facilities are not only used by the intercollegiate sports teams, but also by the wider student body for recreational purposes. Overall, both schools offer a vibrant and active sports culture, with opportunities for students of all levels and interests to get involved.
Brandeis vs Bates: Housing and Dining Options
Before finalizing your college decision, you need to consider the housing and dining options provided by each school. Brandeis has a broad range of housing options available to students, with different room styles, and varying meal plans. Its housing offerings range from traditional dorm rooms to apartments with kitchens and living rooms. Bates offers first-year students live in dorms, along with individual hall, house, and on-campus apartments provided to junior and senior students. The dining plans at both colleges are of high quality, containing a range of cuisines and dietary options that cater to everyone.
It is important to note that both Brandeis and Bates offer housing accommodations for students with disabilities. These accommodations may include accessible rooms, bathrooms, and common areas. Additionally, both colleges have staff members who work with students to ensure that their housing and dining needs are met. If you have specific needs or concerns, it is recommended that you reach out to the appropriate office at each school to discuss your options.
Admissions Requirements: How to Get Into Brandeis or Bates
When it comes to the admissions process, both Brandeis and Bates are selective liberal arts colleges. For Brandeis, the acceptance rate is around 31%, and for Bates, it's around 12%. Both institutions have similar standardized test score requirements but differ when it comes to academic performance. Bates has a holistic approach to admissions and considers a student's extracurricular activities, achievements, and equity during the application process. Brandeis also considers all of these factors, but it also evaluates course difficulty and grades rigorously to select students who will thrive academically.
It's important to note that both Brandeis and Bates have unique qualities that make them stand out from other liberal arts colleges. Brandeis is known for its strong emphasis on social justice and diversity, and it actively seeks out students who share these values. Bates, on the other hand, has a strong focus on experiential learning and encourages students to engage in hands-on research and internships. When applying to either of these institutions, it's important to highlight your own values and experiences that align with the college's mission and culture.
Brandeis vs Bates: Financial Aid
School tuition fees often pose a hurdle to students trying to get into the colleges of their choice. Both colleges offer competitive financial aid packages to eligible students, which may include need-based grants, scholarships, and work-study programs. At Brandeis, around 40% of the students receive merit-based scholarships, and at Bates, 70% of the students are awarded financial aid in some capacity. Before deciding on which school to attend, you should understand financial aid packaging and determine if your financial standing will make attending either institution plausible.
It is important to note that financial aid packages can vary greatly between colleges and universities. Some schools may offer more generous aid packages than others, and some may have stricter eligibility requirements. Additionally, the amount of aid you receive may depend on factors such as your family's income, the cost of attendance, and your academic achievements. It is important to research and compare financial aid options at different schools to ensure that you are making an informed decision about your education.
Brandeis vs Bates: Alumni Network
After graduation, one of the most critical aspects is career prospects. Both Brandeis and Bates boast an ever-growing network of alumni who have been successful in their respective fields. Brandeis graduates are known for succeeding in business and science, whereas Bates alumni typically go onto work in the fields of finance, consulting, nonprofit, and business. Both colleges provide their alma maters with successful networking opportunities, which can open new doors and steer career goals. In the end, it's up to individual career visions, aspiration, and dedication to use alumni networking opportunities.
However, it's important to note that the alumni network is not the only factor that determines career opportunities. Other factors such as location, industry trends, and personal skills also play a significant role. For example, a Brandeis graduate who wants to pursue a career in the arts may have to look beyond the alumni network to find relevant opportunities. Similarly, a Bates graduate who wants to work in the tech industry may need to explore other avenues to break into the field. Therefore, while alumni networking is undoubtedly valuable, it's essential to keep an open mind and explore all available options to achieve career success.
Conclusion: Making Your Decision Between Brandeis and Bates
Choosing between Brandeis and Bates is not an easy task. Both offer excellent academic programs, a supportive community, and a respectable network of alumni. The right decision depends on your individual preference, academic interest, career aspirations, and financial means. We hope that this article has shed some light on the many aspects that you should consider when making your final decision about Brandeis and Bates. It is essential to take the time to evaluate all these factors critically, so you ultimately make an informed choice about the college that fits you best.
One additional factor to consider when choosing between Brandeis and Bates is the location of the college. Brandeis is located in Waltham, Massachusetts, which is a suburban area close to Boston. Bates, on the other hand, is located in Lewiston, Maine, which is a small town. If you prefer a more urban environment with easy access to a big city, Brandeis may be the better choice for you. However, if you prefer a quieter, more rural setting, Bates may be the better fit. It is important to consider the location of the college and how it aligns with your personal preferences and lifestyle.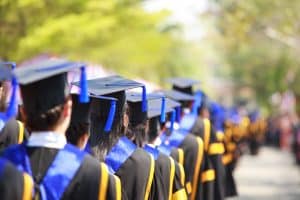 How AdmissionSight Can Help You With College Admissions
AdmissionSight is a college consulting firm that provides personalized assistance to students throughout the college admissions process. Here are some ways that AdmissionSight can help you:
Admissions strategy: AdmissionSight can help you develop a strategic plan for your college application process. Our professional consultants can assist with identifying schools that are a good fit for your academic, extracurricular, and personal goals and help you plan and prioritize your application strategy.
Application review: AdmissionSight can review your application and provide feedback on how to improve it. We can offer suggestions on making your application stand out and highlighting your strengths and unique qualities.
Essay coaching: AdmissionSight can help you craft compelling essays that showcase your personality, goals, and achievements. We can guide you through the essay writing process and provide feedback on your drafts to help you refine your writing.
Interview preparation: AdmissionSight can provide interview coaching to help you feel confident and prepared for college interviews. Our experts can offer tips on how to present yourself professionally and how to answer common interview questions.
Extracurricular planning: AdmissionSight can help you plan and develop your extracurricular activities to make them more impactful and meaningful. We can suggest activities that align with your interests and goals and provide guidance on demonstrating your leadership and initiative.
Overall, AdmissionSight can provide valuable guidance and support throughout the college admissions process to help you maximize your chances of getting accepted into the college of your choice.
With a high success rate of over 75%, we have built a strong network in the past decade. Book an initial consultation today, free of charge!