Brandeis vs NYU: Which One is for You?
When it comes to choosing a university, the decision can be daunting yet exciting. There are many factors to consider, such as location, academic reputation, campus life, and cost of attendance, just to name a few. In this article, we will compare two well-respected universities, Brandeis vs NYU, and analyze which one might be the better choice for prospective students.
Brandeis vs NYU: Location and Campus Size
One of the primary differences between these universities is their location and campus size. Brandeis University is a small, private university located in Waltham, Massachusetts, just outside of Boston. Its campus covers around 235 acres of land and has a close-knit community vibe. On the other hand, NYU is located in the heart of Manhattan and is the largest private university in the country with a whopping 230 acres of campus space, spread across the city. The size and location of both universities offer distinct advantages, depending on what you value as a student.
Another factor to consider when comparing the location and campus size of these universities is the accessibility to resources and opportunities. Brandeis University's smaller campus size allows for a more intimate learning environment and easier access to resources such as professors and academic support services. However, NYU's location in the heart of Manhattan provides students with unparalleled access to internships, job opportunities, and cultural experiences that are unique to the city. Ultimately, the decision between a smaller, more intimate campus versus a larger, bustling city campus will depend on your personal preferences and career goals.
History and Founding of Both Universities
Brandeis University was founded in 1948 and is named after Louis Brandeis, the first Jewish justice of the Supreme Court. It was established to provide an excellent liberal arts education for the Jewish community. NYU, on the other hand, was founded in 1831 as a private research university. It has a rich history and boasts many renowned alumni, such as Nobel laureate economists Joseph Stiglitz and Paul Krugman.
Despite being founded over a century apart, both universities share a commitment to academic excellence and diversity. Brandeis University has a strong focus on social justice and is known for its active student body that engages in community service and advocacy. NYU, on the other hand, has a global presence with campuses in Abu Dhabi and Shanghai, and offers a wide range of academic programs across its many schools and colleges.
Both universities have also faced their fair share of challenges. Brandeis University has had to navigate controversies surrounding its handling of sexual assault cases and its decision to close its Rose Art Museum. NYU has faced criticism for its expansion plans in Greenwich Village and its treatment of adjunct faculty members. Despite these challenges, both universities continue to thrive and provide students with a world-class education.
Admission Requirements and Process
Both Brandeis and NYU have highly competitive admission processes. They receive thousands of applications each year for a limited number of spots. For instance, the acceptance rate for NYU is around 15%, while Brandeis has a slightly higher acceptance rate of 32%. However, this doesn't mean that Brandeis is less selective in its admission process. It is renowned for its rigor, and the standards for admission are equally high.
When applying to either Brandeis or NYU, it is important to note that they both have specific admission requirements. For example, NYU requires applicants to submit standardized test scores, such as the SAT or ACT, while Brandeis is test-optional. On the other hand, Brandeis places a strong emphasis on extracurricular activities and community involvement, while NYU focuses more on academic achievements. It is important to thoroughly research and understand the admission requirements of each school before applying.
Student Body Demographics and Diversity
The student bodies at Brandeis and NYU are different in many ways. Brandeis is a small university, and thus it has a more intimate feel, with a population of around 3,500 students. The student body is diverse, with around 40% of students coming from a minority background. NYU, on the other hand, has a larger student body of over 50,000 students. Its population is also heavily diverse, with the NYU international student population being one of the largest in the country.
Despite the differences in size and diversity, both universities prioritize creating an inclusive and welcoming environment for all students. Brandeis has a number of student-led organizations and initiatives that promote diversity and inclusion, such as the Intercultural Center and the Brandeis Asian American Task Force. NYU also has a variety of resources and programs to support diversity, including the Center for Multicultural Education and Programs and the LGBTQ+ Center.
Additionally, both universities have made efforts to increase diversity among their faculty and staff. Brandeis has implemented a faculty diversity hiring initiative, which aims to increase the representation of historically underrepresented groups among faculty members. NYU has also taken steps to diversify its faculty, with a focus on hiring more women and people of color in leadership positions.
Academic Programs and Departments Offered
Both universities offer a wide range of programs, with varied departmental strengths and research specializations. Some of the popular programs offered at Brandeis include Computer Science, Neuroscience, and Economics, while NYU is renowned for Business, Film, and Art programs. The academic offerings and departmental strengths at each university can provide students with a different academic experience, depending on their interests and aspirations.
Brandeis University also offers unique interdisciplinary programs such as Environmental Studies, Health: Science, Society, and Policy, and Women's, Gender, and Sexuality Studies. These programs allow students to explore complex issues from multiple perspectives and gain a deeper understanding of the interconnectedness of various fields.
On the other hand, NYU offers a wide range of study abroad programs, allowing students to gain a global perspective and experience different cultures. The university has campuses in Abu Dhabi and Shanghai, and offers programs in over 25 countries. This provides students with the opportunity to expand their horizons and gain a unique academic experience.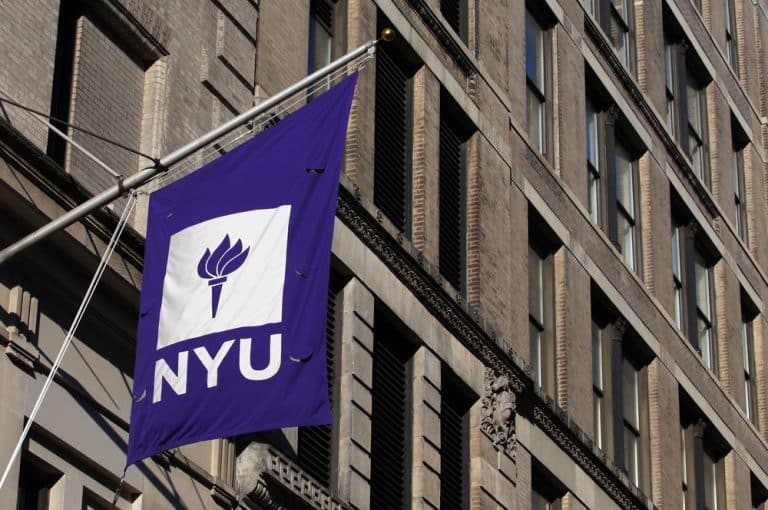 Brandeis vs NYU: Faculty and Staff Quality
Faculty quality is an essential aspect for any university student. Both Brandeis and NYU boast of distinguished faculty members who have received accolades and recognition for their research and teaching. Additionally, many professors at both universities have experience outside academia that they bring to the classroom. Students at both universities can expect to learn from some of the best academic minds in their fields.
However, there are some differences in the faculty and staff quality between the two universities. Brandeis has a smaller student-to-faculty ratio, which means that students have more opportunities to interact with their professors and receive personalized attention. On the other hand, NYU has a larger and more diverse faculty, which means that students have access to a wider range of expertise and perspectives.
Another factor to consider is the quality of the support staff at each university. Both Brandeis and NYU have dedicated staff members who provide a range of services to students, such as academic advising, career counseling, and mental health support. However, some students may find that one university has more comprehensive or effective support services than the other.
Research Opportunities Available at Each University
For students looking to gain research experience and immersion in their fields, both universities offer numerous opportunities. At Brandeis, students have access to numerous research centers and institutes, such as the Neuroscience Institute and the Schuster Institute for Investigative Journalism. Similarly, NYU is home to numerous research centers, such as the McSilver Institute for Poverty Policy and Research and the Center for Data Science. Students at both universities can gain valuable research experience in their fields of interest, creating a strong foundation for their future careers.
In addition to the research centers and institutes, both universities also offer undergraduate research programs that allow students to work closely with faculty members on research projects. At Brandeis, the Undergraduate Research and Creative Collaborations (URCC) program provides funding and support for students to conduct research in a variety of fields, from biology to theater arts. NYU's Undergraduate Research Program (URP) offers similar opportunities for students to engage in research projects and gain hands-on experience in their fields of interest. These programs not only provide valuable experience for students, but also contribute to the advancement of knowledge in various fields.
Student Life: Clubs, Organizations, and Activities
Both universities offer several opportunities for extracurricular engagement, with a wide variety of clubs and organizations. There are clubs for virtually every interest, ranging from theater and music to politics and activism. Students at both universities can expect to find a vibrant and engaging campus life, with opportunities to explore their interests and make lasting connections with peers.
In addition to clubs and organizations, both universities also offer a range of activities for students to participate in. These activities include intramural sports, outdoor recreation programs, and community service opportunities. Students can join a team or participate in a one-time event, all while building new skills and relationships. With so many options available, students are sure to find something that interests them and helps them grow outside of the classroom.
Brandeis vs NYU: Housing Options
Both universities offer on-campus housing options for students, as well as numerous off-campus housing choices. Brandeis has four residential quads, each with its own distinct charm. NYU has a wide range of residence halls and apartments, scattered across downtown Manhattan and Brooklyn. Both universities offer varied housing options to meet the needs and preferences of all students.
It is important to note that while on-campus housing may provide convenience and a sense of community, it can also be more expensive than off-campus options. Off-campus housing can offer more independence and potentially lower costs, but may require a longer commute to campus. It is important for students to weigh the pros and cons of each option and consider their individual needs and budget when making a decision.
Brandeis vs NYU: Cost of Attendance
The cost of attending a university is a significant factor for most students and their families. Both Brandeis and NYU are private universities, and as such, their tuitions are higher than most state schools. However, both universities also offer generous financial aid and scholarship opportunities to help alleviate some of the financial burden. Prospective students should consider their financial situation carefully when deciding which university is right for them.
It is important to note that the cost of attendance goes beyond just tuition and fees. Room and board expenses can also add up quickly, especially for students living on campus. Both Brandeis and NYU offer a variety of housing options, including traditional dormitories, apartments, and suites. Students should research the different options and associated costs to determine what best fits their needs and budget. Additionally, students should consider other expenses such as textbooks, transportation, and personal expenses when budgeting for their college education.
Brandeis vs NYU: Financial Aid and Scholarship Opportunities
As mentioned earlier, both universities offer generous financial aid and scholarship options to students. Brandeis has a robust need-based aid program, which ensures that more than half of its students receive some form of financial assistance. Similarly, NYU also offers numerous financial aid programs and scholarships to help ensure all students have access to its academic programs. Various sources of financial support and scholarships are available to students looking to finance their college education at both universities.
In addition to need-based aid and scholarships, both universities also offer merit-based scholarships to students who demonstrate exceptional academic achievement. These scholarships can cover a significant portion of tuition costs and are awarded based on a student's academic record, extracurricular activities, and other achievements.
Furthermore, both universities have partnerships with external organizations that offer additional financial aid and scholarship opportunities to students. For example, Brandeis has partnerships with organizations such as the Posse Foundation and QuestBridge, which provide full-tuition scholarships to high-achieving students from underrepresented backgrounds. NYU has partnerships with organizations such as the Jack Kent Cooke Foundation and the Gates Millennium Scholars Program, which offer financial support to students with exceptional academic and leadership potential.
Career Services: Internships, Co-Op Programs, and Job Placement Rates
Both universities have robust career services centers and offer numerous opportunities for students to gain practical experience and network with industry professionals. Brandeis has a well-regarded Hiatt Career Center, which provides students with access to career and graduate school advising, job fairs, internships, and other programs. Similarly, NYU offers various internship and co-op programs, as well as a robust job placement rate of over 90% for recent graduates.
Moreover, both universities have partnerships with top companies and organizations, providing students with exclusive access to job and internship opportunities. Brandeis has partnerships with companies such as Google, Amazon, and Goldman Sachs, while NYU has partnerships with companies such as IBM, Microsoft, and JPMorgan Chase.
In addition, both universities offer career development workshops and seminars to help students build their skills and prepare for the job market. Brandeis offers workshops on resume writing, interviewing skills, and networking, while NYU offers workshops on personal branding, salary negotiation, and career exploration.
Alumni Network Strengths and Opportunities for Networking
Both universities boast of a distinguished alumni network, with graduates excelling in academic, political, and business spheres. Brandeis's alumni network has several notable members, including former US Attorney General Loretta Lynch and Nobel laureate economist Michael Spence. Similarly, NYU's illustrious alumni list includes figures such as Martin Scorsese and Lady Gaga. Graduates from both universities have numerous opportunities for networking and establishing valuable connections in their chosen fields.
Moreover, both universities have active alumni associations that organize events and activities for graduates to connect and network. These events range from professional development workshops to social gatherings, providing alumni with a platform to meet and interact with fellow graduates. Additionally, both universities offer online networking platforms, where alumni can connect virtually and exchange ideas and opportunities. With such robust alumni networks and resources, graduates from Brandeis and NYU have a significant advantage in building their careers and achieving their professional goals.
Sports Teams, Facilities, and Athletic Programs Offered
Sports and athletics are an integral part of campus life at both Brandeis and NYU. Brandeis is an NCAA Division III school and fields several teams, popular among which are soccer, basketball, and volleyball. Similarly, NYU is also an NCAA Division III school and has a wide range of teams, with Fencing and Swimming being among its strongest programs. Students at both universities can expect to have access to fantastic athletic facilities and opportunities to engage in physical activity through a variety of programs.
In addition to the traditional sports teams offered at both universities, there are also a variety of unique athletic programs available. Brandeis offers a popular Ultimate Frisbee team, as well as a Quidditch team for Harry Potter enthusiasts. NYU has a strong Equestrian team and a competitive Table Tennis club. These programs provide students with the opportunity to try new sports and meet like-minded individuals.
Local Area Attractions and Entertainment Options for Students
Both Brandeis and NYU are situated in geographically diverse locations, each with its own set of attractions and entertainment options. Waltham, home to Brandeis, is a small town with cozy shops and restaurants, while New York is one of the world's most vibrant cities, offering limitless opportunities for entertainment and exploration. As such, both universities cater to different lifestyles, and students can choose a university that aligns with their interests and lifestyle preferences.
For students who enjoy outdoor activities, Brandeis is located near several state parks and nature reserves, including the Middlesex Fells Reservation and the Charles River Reservation. These parks offer hiking trails, kayaking, and other outdoor recreational activities. In contrast, NYU is located near several iconic landmarks, such as the Empire State Building and the Statue of Liberty, which offer unique sightseeing opportunities for students.
Additionally, both universities offer a variety of cultural events and performances. Brandeis hosts an annual Leonard Bernstein Festival of the Creative Arts, which features music, theater, and dance performances. NYU, on the other hand, is located near several world-renowned museums, such as the Metropolitan Museum of Art and the Museum of Modern Art, which offer students the opportunity to explore art and culture from around the world.
Brandeis vs NYU: Graduate School Opportunities
Both universities offer numerous graduate programs, with varied fields of study and research specializations. Brandeis has renowned graduate schools, such as the Heller School for Social Policy and Management and the Graduate School of Arts and Sciences. Similarly, NYU has several graduate program schools such as Tisch School of the Arts and the Arthur L. Carter Journalism Institute. Students at both universities have access to some of the best graduate studies programs available to them.
Reputation of Brandeis vs NYU in the Higher Education Community
Finally, both Brandeis University and New York University are renowned academic institutions with a well-regarded reputation amongst academia. Brandeis is ranked #38 in National Liberal Arts Colleges and is known for its research and academic rigor. NYU, on the other hand, is ranked #33 in National Universities, and is renowned for its business and arts programs, amongst many others. Being associated with either of these universities is a significant achievement and carries considerable weight within the higher education community.
Brandeis vs NYU: Prospective International Students
International students looking to attend either Brandeis or NYU will find many opportunities to engage with the diverse student communities at both institutions. Both universities have robust international student programs and offer numerous opportunities for cultural exploration and immersion. For example, Brandeis offers programs such as the Global Ambassadors Program, which provides first-year international students with year-long support. Similarly, NYU offers various programs, such as the American Language Institute, to help international students transition smoothly into American academic life.
Brandeis vs NYU: Student Success Metrics
Finally, it is essential to look at measurable outcomes to assess the efficacy of an academic institution. According to US News, the graduation rates at Brandeis and NYU are around 89% and 85%, respectively. Similarly, both universities have a high post-graduation employment rate, with over 90% of graduates employed within six months of graduation. Finally, numerous surveys have found that students at both universities rate their overall college experiences highly, with a around 90% of students reporting high levels of satisfaction.
Conclusion
Choosing between two universities as renowned as Brandeis and NYU is a difficult decision. Both institutions offer exceptional academic programs, diverse student bodies, and numerous opportunities for growth and development. Your choice ultimately comes down to your personal preferences, career aspirations, and lifestyle. By comparing various aspects of each university in this article, we hope we have made your decision easier. Both Brandeis and NYU are fantastic options for any student looking to pursue a higher education.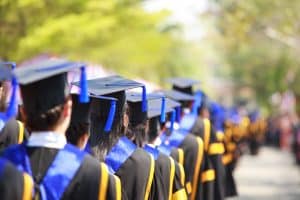 How AdmissionSight Can Help You With College Admissions
AdmissionSight is a college consulting firm that provides personalized assistance to students throughout the college admissions process. Here are some ways that AdmissionSight can help you:
Admissions strategy: AdmissionSight can help you develop a strategic plan for your college application process. Our professional consultants can assist with identifying schools that are a good fit for your academic, extracurricular, and personal goals and help you plan and prioritize your application strategy.
Application review: AdmissionSight can review your application and provide feedback on how to improve it. We can offer suggestions on making your application stand out and highlighting your strengths and unique qualities.
Essay coaching: AdmissionSight can help you craft compelling essays that showcase your personality, goals, and achievements. We can guide you through the essay writing process and provide feedback on your drafts to help you refine your writing.
Interview preparation: AdmissionSight can provide interview coaching to help you feel confident and prepared for college interviews. Our experts can offer tips on how to present yourself professionally and how to answer common interview questions.
Extracurricular planning: AdmissionSight can help you plan and develop your extracurricular activities to make them more impactful and meaningful. We can suggest activities that align with your interests and goals and provide guidance on demonstrating your leadership and initiative.
Overall, AdmissionSight can provide valuable guidance and support throughout the college admissions process to help you maximize your chances of getting accepted into the college of your choice.
With a high success rate of over 75%, we have built a strong network in the past decade. Book an initial consultation today, free of charge!