Broadening Horizons: An Introduction to the University of Rochester Pre-College Programs
Navigating the transition from high school to university can be both thrilling and challenging. The University of Rochester pre-college programs offer an exciting solution to help students bridge this gap. These programs are meticulously designed to expose high school students to the rigor and pace of university life, helping them make informed decisions about their future academic paths.
As a globally recognized institution, the University of Rochester ensures that each student enrolled in their pre-college programs gains an authentic university experience, providing them with a firm foundation for their higher education journey.
The beauty of the University of Rochester pre-college programs lies in their variety and flexibility. Whether a student dreams of delving into the intricate world of medical sciences or exploring the depths of philosophy, there's a program that caters to their interests. From immersive summer sessions to intensive discipline-specific studies, and online courses to dual enrollment options, the University of Rochester opens up a world of opportunities to prospective university students.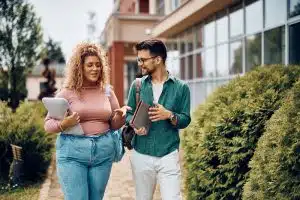 These programs not only foster academic curiosity and intellectual growth but also provide essential life skills and unique networking opportunities that will be invaluable throughout the student's university experience and beyond.
What Do Pre-College Programs Mean?
What do pre-college programs mean? As one of the top schools in the country, the University of Rochester pre-college programs hold significant meaning and importance. They act as pivotal transition aids, guiding high school students as they prepare to embark on their journey through higher education. The core philosophy of these programs is to expose high school students to the academic rigor and social aspects of university life, easing the often daunting transition from high school to university.
Unlike traditional high school settings, the University of Rochester pre-college programs create a dynamic and interactive learning environment that mirrors the academic climate of a university.
This exposure helps students understand the demands and expectations of university courses, fosters intellectual curiosity, and encourages independent thinking and problem-solving skills. As a result, when students eventually commence their undergraduate studies, they're better equipped to handle the academic rigor and adapt more smoothly to the new learning environment.
These programs aren't merely about academics, however. They aim to provide a comprehensive introduction to university life, including elements such as living on campus, managing time effectively, handling coursework, participating in student activities, and navigating a diverse social environment. For many students, the pre-college programs are their first taste of independence, providing them an opportunity to learn essential life skills and foster a sense of responsibility and self-reliance.
Moreover, the University of Rochester pre-college programs cover a broad range of subjects, allowing students to explore their academic interests in depth before they commit to a particular field of study. This can be extremely beneficial in guiding students toward choosing the right major in college and preventing any potential change of course midway, which can often lead to extended graduation timelines and increased tuition costs.
The programs also provide the opportunity to earn college credits, providing students with a head start in their higher education journey. This not only demonstrates the students' commitment and ability to handle university-level coursework to potential universities but also lessens the load in their early years of college.
Lastly, the programs facilitate unique networking opportunities. Students get the chance to interact with the university's faculty, engage with industry professionals through guest lectures and workshops, and build relationships with peers from various parts of the world. These networks can prove invaluable in the long run, providing academic and professional opportunities even after the program ends.
In essence, the pre-college programs at the University of Rochester serve as more than just an academic experience. They represent a holistic and immersive introduction to university life, equipping students with the knowledge, skills, and experience they need to succeed in their higher education journey. They are a testament to the university's commitment to nurturing the next generation of thinkers, innovators, and leaders.
What Programs is the University of Rochester Known for?
What programs is the University of Rochester known for? The University of Rochester offers an extensive array of pre-college programs that cater to a wide range of interests and disciplines. Whether you're a budding biologist, a prospective philosopher, or a future financier, there is something to fuel your academic passions. The institution provides students with various program formats, including online and in-person options, to accommodate students' needs and circumstances.
Credit Courses for High School Students
The University of Rochester's Credit Courses for High School Students is an initiative specifically tailored for students entering their 11th and 12th grades. This program enables high school students to earn college credits while studying alongside undergraduate students at Rochester.
Courses are available throughout the fall, spring, and summer semesters of the University's academic calendar. An added advantage is that the credits earned through this program are generally transferrable and recognized by most colleges and universities.
Monroe County Community Math Program
The Monroe County Community Math Program is a special initiative provided by the University of Rochester's Department of Mathematics, exclusively targeting students residing in Monroe County, New York. This program is specifically designed for those who have already completed all available high school math classes.
Eligible students looking to enroll in credit-bearing courses and have an interest in pursuing further math education can take advantage of a substantial 50 percent tuition discount. To ensure the student's readiness and potential for success in the course, applications are carefully evaluated by both the Department of Mathematics and the Office of Pre-College Programs. Based on the student's academic level and relevant prerequisites, an alternate math course may be recommended to best suit the student's needs.
Explorations in Pathology
The "Explorations in Pathology" program, presented in collaboration with the Department of Pathology and Laboratory Medicine, delivers a distinctive opportunity to delve into the diverse field of pathology, an essential component of contemporary medicine.
Participants in this program will gain direct exposure to various laboratory procedures, engage in organ dissection sessions, undertake independent coursework, and benefit from the guidance of a department physician. This immersive experience provides an unparalleled insight into the intricacies of pathology.
Explorations in Engineering
The "Explorations in Engineering" program offers students the chance to enhance their autonomy, inventiveness, and complex research and problem-solving abilities within the Hajim School of Engineering and Applied Sciences. This engaging series of engineering courses provide a hands-on approach, allowing students to explore a new subject area each week.
Topics include biomedical engineering, data science, and optics, utilizing the extensive resources available within the Hajim School of Engineering and Applied Sciences. This program fosters an environment of discovery and deep learning, helping students to understand and appreciate the broad and dynamic field of engineering.
Biomedical Technology: Engineer, Doctor, or Both?
The "Biomedical Technology: Engineer, Doctor, or Both?" course provides an in-depth understanding of critical human organ systems' physiology and the methods of capturing the biological signals that control their functionality.
Throughout the course, you'll gain knowledge about crucial vital signs such as blood pressure, heart rate, and the electrical signals generated by the heart and muscles. Furthermore, you'll learn how to analyze these signals and link them with biological processes and diseases, offering a comprehensive perspective on the interconnectedness of biomedical technology and healthcare.
Business Bootcamp: Innovation Management
The "Business Bootcamp: Innovation Management" course is a vibrant three-week program designed to provide an immersive dive into the expansive realm of "The Development of New Ideas." Central to the prosperity of any business, new ideas serve as its lifeblood.
Through a highly interactive and practical curriculum, students will explore and apply business tools that help cultivate, evaluate, prioritize, and refine raw ideas into viable business scenarios. These leadership competencies are vital across various contexts, including social betterment initiatives, non-profit ventures, grassroots startups, small enterprises facing challenges, and large-scale corporations.
Introduction to Visual and Media Studies
The "Introduction to Visual and Media Studies" course offers students a comprehensive overview of the dynamic fields of visual and media studies. This course covers a broad spectrum of media forms such as painting, photography, film, television, video, and social media. By defining and juxtaposing these media forms, you'll explore their individual impacts on visual perception, comprehension, and connection to the world throughout the 20th and early 21st centuries.
Questions you'll tackle include: Why do photographs appear and feel more real to us compared to paintings? What implications does real-time news updates on television hold? Is social media beneficial or detrimental, and how has it molded contemporary society?
Students will hone their critical thinking skills by applying course readings to the analysis of visual objects, through both writing exercises and group discussions. This course also features a field trip to the George Eastman Museum, providing a real-world context to the theories explored in class.
The Basics of Investments and Careers in Finance
The "Basics of Investments and Careers in Finance" course offers a thorough introduction to the diverse sectors of finance, outlines what students can anticipate from academic training at the university level, and outlines potential career trajectories in this field.
If you've ever been curious about the daily life of an investment banker, financial advisor, or professional in private equity, hedge fund, or real estate investment, this course will provide you with an in-depth look. You'll explore the advantages and drawbacks of different career paths within the finance realm.
In addition, you'll learn about various types of investments and even construct a theoretical investment portfolio. Engaging with professionals in the industry will provide real-world insight. Furthermore, this course will cover several facets of personal finance, equipping students with knowledge that extends beyond the professional sphere and into managing their personal finances effectively.
The variety of University of Rochester pre-college programs is thoughtfully designed to cater to the diverse interests and needs of high school students. They provide students with a comprehensive understanding of university life, both academically and socially, instilling confidence in them to handle the future challenges of higher education.
Furthermore, these programs offer students a unique opportunity to clarify their academic and career aspirations by exploring their interests in-depth, providing them with a strong foundation as they step into their university years.
Are Pre-College Programs Worth It?
Are pre-college programs worth it? Deciding whether pre-college programs are worth the investment can depend on numerous factors, including the student's academic goals, financial means, and current stage in their educational journey. However, when looking at the broader benefits of these programs, there is a strong case to be made for their value.
Academic Preparation: One of the most significant benefits of pre-college programs, such as those offered by the University of Rochester, is the exposure to the rigors of college-level academics. Students are provided an opportunity to experience university-style teaching methodologies, the pace of learning, and the level of engagement expected in higher education. This can help ease the transition from high school to college by equipping students with the necessary skills and confidence to navigate their future academic endeavors.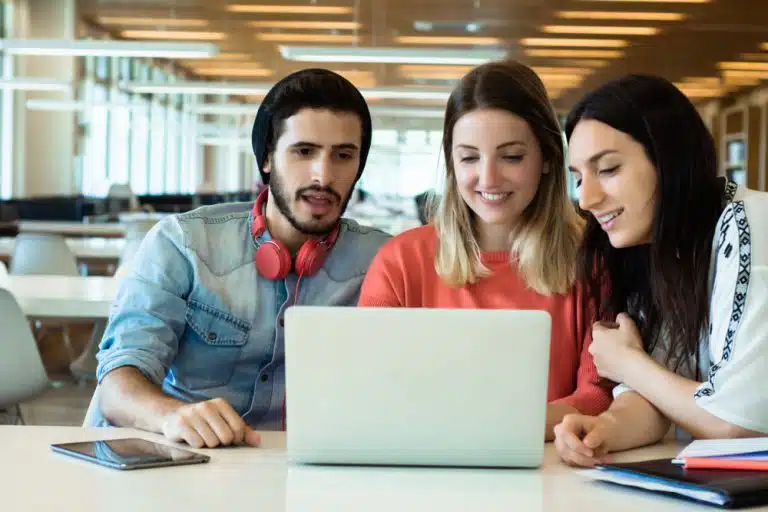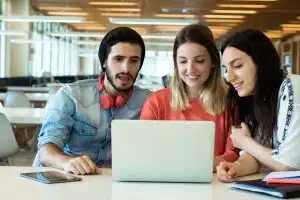 Clarifying Interests and Goals: Pre-college programs often offer a range of subject areas, allowing students to explore fields they might be interested in pursuing further. For those unsure about their academic interests, these programs provide an opportunity to delve into different areas before committing to a specific college major. This exploration can save students both time and money in the long run by reducing the likelihood of switching majors later on.
Earning College Credits: Many pre-college programs, including those at the University of Rochester, offer the chance to earn college credits. These credits can potentially shorten the time spent in college, thereby saving on tuition fees. Furthermore, having college credits on your high school transcript can enhance your application when applying to universities.
Developing Life Skills: Pre-college programs also promote the development of crucial life skills, including time management, problem-solving, self-discipline, and independent living—skills that are invaluable in both college and beyond.
Networking Opportunities: Pre-college programs can facilitate invaluable connections with professors, guest lecturers, and fellow students—connections that may open doors to academic and professional opportunities in the future.
Boosting College Applications: Participation in a pre-college program can bolster a student's college application. It demonstrates to admissions committees that the student has experienced and succeeded in a college-level academic environment, showing a level of commitment and preparedness that can set them apart from other applicants.
While the benefits of the University of Rochester pre-college programs or any pre-college programs are clear, it's important to consider each student's individual circumstances.
Factors such as cost, the time commitment required, and the specific offerings of a program should all be taken into account when deciding if a pre-college program is the right choice. Ultimately, though, for many students, the advantages—academic readiness, clearer career pathways, skills development, and a head start in higher education—make these programs a worthwhile investment.
Summing Up
The University of Rochester pre-college programs are much more than just an academic experience; they are a window into the future. They provide students with a sneak peek into university life, allow them to explore their interests, acquire life skills, and network with like-minded individuals.
The University of Rochester, with its diverse array of pre-college programs, sets the bar high in preparing high school students for the next big step in their lives. Regardless of a student's interest, there's a program designed to engage, challenge, and inspire. These programs go beyond textbooks and lectures, fostering a spirit of inquiry and intellectual growth.
To truly understand the transformative power of these pre-college programs, one needs to experience them firsthand. So, why wait? Embark on this exciting journey with the University of Rochester and let this enriching experience shape your future.
Want to learn more about your chances of getting into the University of Rochester? You've come to the right place. At AdmissionSight, we have over 10 years of experience guiding students through the competitive admissions process.
AdmissionSight can help you put your best foot forward when applying to college this fall. Contact us today for more information on our services.