Broadening Horizons Early: The University of Florida Pre-College Programs
The University of Florida is well-renowned for its commitment to nurturing young minds and preparing them for future academic success. The institution's innovative approach to this mission is showcased in the form of the University of Florida pre-college programs. These initiatives provide high school students with opportunities to explore various academic fields, engage with the rigors of college-level coursework, and get a taste of university life well before their higher education journey officially begins.
The University of Florida pre-college programs span a wide array of disciplines, catering to a diverse range of student interests and career aspirations. Through these programs, the university provides students with hands-on experiences, enriching their learning beyond the confines of their high school classrooms.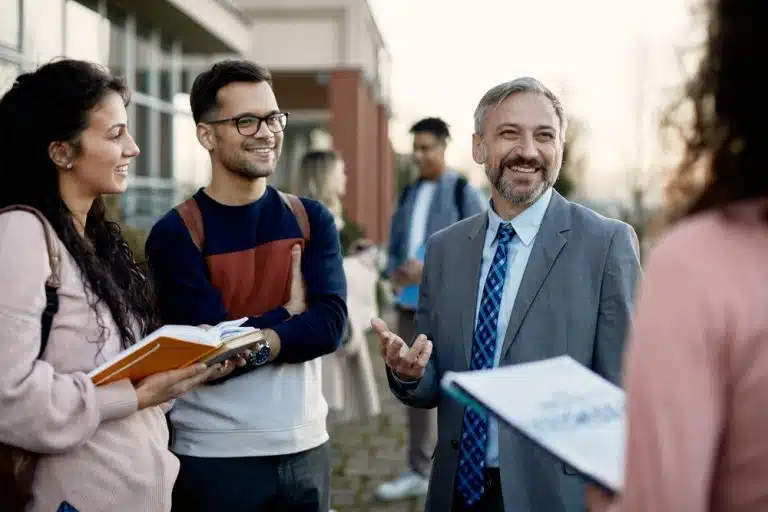 From engineering and arts to business and the sciences, these pre-college programs are designed to spark curiosity, develop critical skills, and empower students to step confidently onto their path of higher education.
What Do Pre-College Programs Mean?
What do pre-college programs mean? Pre-college programs at the University of Florida (UF) are dynamic initiatives designed to introduce high school students to the academic, social, and intellectual culture of a university environment before they commence their official journey in higher education. These programs serve as a bridge between high school and college, equipping students with the necessary skills, experiences, and confidence to navigate their upcoming academic journeys.
At the heart of these programs is an understanding of the diverse interests, passions, and strengths of high school students. The University of Florida offers a spectrum of pre-college programs, each tailored to a specific field of study like engineering, liberal arts, sciences, and business.
This allows students to explore their areas of interest in greater depth than a typical high school curriculum might allow. More importantly, they are guided by UF's distinguished faculty members, thereby experiencing the quality of teaching and mentorship offered by a world-class institution.
For instance, UF's Florida Youth Institute provides students with the opportunity to live on-campus, offering them a taste of independent college life while they delve into rigorous study in a chosen field. The immersive nature of these programs enhances the student's understanding of their potential career paths, fostering a balance between academic learning and practical application. Such experiences are invaluable, as they allow students to make more informed decisions about their future studies and careers.
Moreover, the University of Florida pre-college programs aren't confined to the physical campus. Recognizing the need for flexibility, the university also offers online pre-college courses.
These virtual courses provide the same rigorous academic challenge as their on-campus counterparts, offering a significant degree of flexibility for students who cannot participate in on-campus programs or those who prefer to balance their current high school commitments with advanced coursework.
Notably, many of the University of Florida pre-college programs offer college credits upon successful completion. This unique feature enables students to get a head start on their college journey, potentially allowing them to graduate earlier or take on additional academic opportunities in college. The university's Dual Enrollment program is particularly notable in this respect, allowing academically talented high school students to take college-level courses and earn college credits while still in high school.
Finally, the University of Florida understands the importance of making higher education accessible and achievable for all students. To this end, UF runs outreach programs aimed at bringing college opportunities to underrepresented and disadvantaged students. These initiatives are built on mentorship, guidance, and support, fostering a community that believes in equal access to education.
In essence, pre-college programs at the University of Florida represent more than an early taste of university life. They serve as holistic learning experiences, nurturing students' academic, personal, and social growth, preparing them for the rigors of college-level study, and fostering a passion for lifelong learning.
Whether a student is firm on their future career path or still exploring their passions, the University of Florida pre-college programs are instrumental stepping stones toward academic success and personal development.
What are the Pre-College Programs at the University of Florida?
What are the pre-college programs at the University of Florida? The University of Florida (UF) boasts an impressive array of pre-college programs designed to offer high school students a transformative, advanced, and comprehensive learning experience. These programs cater to a diverse range of interests and aptitudes, offering students the opportunity to delve deep into various academic disciplines and prepare for the rigors of college life.
College Reach Out Program
Established in 1983, the College Reach-Out Program (CROP) is a significant initiative designed to boost the enrollment and success rates of underrepresented students from grades 6-12 in postsecondary education programs. Upon high school graduation, the program aims to ensure these students are not only admitted to but also effectively complete, their chosen postsecondary programs. CROP operates under the administration of the Florida Department of Education.
Florida Youth Institute
The Florida Youth Institute offers a week-long residential summer program aimed at high school juniors and seniors who are keen to explore college majors and careers in life sciences, biological engineering, natural resources, and Florida agriculture.
The program offers an array of enriching experiences such as interactions with the dean, faculty, and students of the College of Agricultural and Life Sciences, as well as representatives from the Florida Department of Agriculture and Consumer Services and the World Food Prize. The participants will have the opportunity to immerse themselves in laboratory work, and they will engage in thoughtful discussions on global food security challenges.
Research Immersion in Science and Engineering
The Research Immersion in Science and Engineering (RISE) is a distinguished STEAM program at the University of Florida, offering a residential experience that explores the intriguing interplay between Arts, Technology, Engineering, and Science.
Participants will engage in an array of daily activities ranging from engaging discussions and hands-on projects to laboratory experiments and case studies. The program also includes insightful field trips and guest lectures from UF faculty and graduate students representing a diversity of art and science disciplines. Plus, there's a fun side to it all, with numerous recreational activities like trivia and game nights.
Gator Business Leaders of Tomorrow Academy
The Gator Business Leadership Training (GBLT) is an inspiring program designed to introduce high-achieving high school students and leaders to the field of business education at the University of Florida, a prestigious institution ranked among the top 5 public universities in the U.S. The program offers a host of activities curated to inspire and guide proactive high school students in exploring the diverse opportunities uniquely provided by a business education.
Participants in the GBLT program gain insights into business and community leadership roles that are made accessible through business education. By the end of the GBLT experience, students will possess a deeper understanding of business careers, their societal and community impacts, and the pathways to successfully transition from high-performing high school students to productive adults and community leaders through college.
Specifically crafted for rising juniors and seniors, the GBLT program enables students to experience business classes, undertake class projects and simulations, and access test preparation resources. The immersive experience also includes site visits to prominent companies in central Florida, team-building exercises, social activities with peers, and mentorship opportunities with current college students.
University of Florida Student Science Training Program
The University of Florida's Student Science Training Program (UF SSTP) is a seven-week, residential research initiative aimed at high school students who are entering their senior year, are at least 16 years old at the start of the program, and have an interest in pursuing careers in fields like science, medicine, mathematics, computer science, or engineering.
The primary focus of this program is to provide students with the opportunity to participate in research under the mentorship of a UF faculty research scientist and their team. The ideal candidates for UF SSTP are highly mature, capable of independent learning, eager to collaborate, and have a genuine interest in research.
Recognized for its rigorous curriculum and fast-paced environment, the UF SSTP is tailored for academically gifted and driven students. Participants will spend 30 hours each week actively involved in their faculty mentor's ongoing research. They also attend daily lectures that cover a range of current research topics and participate in an honors seminar class at UF.
In addition to fostering academic growth, the UF SSTP also aims to cultivate crucial life skills among its participants. Through various academic, social, and service activities, students have the opportunity to hone their interpersonal, leadership, professional communication, and organizational skills. Furthermore, students currently attending a Florida high school can opt to earn dual enrollment credit, further enriching their academic journey.
Gator Pharmacy Exploration Camp
The Gator Pharmacy Exploration Camp is a residential program geared towards inspiring high school students to envision a future in the field of Pharmacy. This week-long event is filled with carefully curated activities that provide a comprehensive overview of the pharmacy profession.
Beyond this, the program also focuses on personal development. Students participate in various discussions and activities aimed at preparing them for the transition to college life. The College of Pharmacy at the University of Florida is deeply committed to fostering a diverse and inclusive learning environment.
It places great emphasis on the recruitment and retention of students from underserved and historically underrepresented communities, ensuring a rich and varied educational experience for all participants.
Each of these programs is underpinned by UF's commitment to fostering a culture of intellectual curiosity, academic excellence, and personal growth. The pre-college programs at the University of Florida offer students more than just an insight into university life; they offer an enriching and empowering learning experience that shapes their understanding of the world and their place in it.
Whether a student is set on a career path or still exploring their options, UF's pre-college programs provide the tools, knowledge, and experience they need to make informed decisions and set them up for success in their future academic endeavors.
Are Pre-College Programs Worth It?
As students traverse the path from high school to college, the journey can often feel daunting due to the significant leap in academic expectations, social adjustments, and independent living. This is where pre-college programs, such as those offered by the University of Florida, become highly beneficial. They serve as an essential bridge between these two pivotal stages of a student's academic journey. However, the question often arises, "Are pre-college programs worth it?" To answer this, let's delve deeper into the value these programs provide.
Academic Readiness: Pre-college programs expose students to the rigors of college-level coursework and provide a deeper understanding of academic expectations. This helps to ease the transition to college.
Social and Independent Living Skills: These programs introduce students to the social dynamics and independence of college life. Participants gain experience in living on campus, managing their time, and navigating new social environments.
Career and Major Exploration: Pre-college programs offer students the opportunity to explore various academic disciplines. This exploration can help students make more informed decisions about their future studies and career paths.
College Credit: Many pre-college programs offer college credits, allowing students to get a head start on their college education. This can lead to earlier graduation, reduced tuition costs, or the flexibility to explore additional academic opportunities.
Enhanced College Applications: Successful completion of a pre-college program can strengthen a student's college application, demonstrating their commitment to their education and their readiness for college-level work.
Opportunities for Underrepresented Students: Pre-college programs can provide essential guidance, mentorship, and support for underrepresented students. This can help to break down barriers to higher education and make college a more attainable goal.
Ultimately, pre-college programs are not only worth the investment, but they also offer considerable returns in the form of academic readiness, personal growth, informed career decision-making, and college admission advantages. By participating in these programs, students gain invaluable insights and experiences that prepare them for successful college careers and beyond.
A Bright Future with UF
The University of Florida pre-college programs are more than just a glimpse into university life or a means to earn credits early. They represent an invitation to join a thriving community of thinkers, innovators, and leaders. UF's programs introduce young minds to the enriching world of higher education, help them discover their passions, and prepare them to excel in their chosen fields.
In conclusion, the University of Florida pre-college programs provide a unique blend of rigorous academics, real-world experiences, and a sense of community that can shape a student's life. These programs demonstrate UF's commitment to fostering the next generation of learners and leaders, extending educational opportunities beyond traditional boundaries, and reinforcing its position as a leading institution of higher education.
Regardless of where students' passions lie, they are bound to find a program at UF that not only sparks their interest but also provides a solid foundation for their academic and professional futures.
Want to learn more about your chances of getting into the University of Florida? You've come to the right place. At AdmissionSight, we have over 10 years of experience guiding students through the competitive admissions process.
AdmissionSight can help you put your best foot forward when applying to college this fall. Contact us today for more information on our services.