Brown Cheerleading Team
For many years, cheerleading was not recognized as a sport. Today, teams around the nation, including the Brown cheerleading team, are competing and cheering for home teams. After cheer was finally considered a sport, it evolved into various types of teams.
In the lines that follow, we will offer you information about the Brown cheerleading team. In addition, we will discuss bonus cheerleading topics: cheerleading being a mental sport and the benefits one can yield in cheerleading.
Meet the Brown cheerleading team
Brown Cheerleading Team is the university's official cheerleading squad. They are made up of a bunch of lively, highly driven athletes that love the sport of cheerleading. The team is made up of undergraduate and graduate students from several departments around the university.
The goal of the Brown Cheerleading team is to promote а unifying feeling of school pride and community among its students, alumni, and other supporters on game days and beyond.
What are the core values of the Brown cheerleading team?
What are the fundamental principles that guide the Brown cheerleading team? The Brown University Cheerleading squad, along with the rest of Brown University Athletics, adheres to the following core values with unwavering zeal:
Integrity
Student-athletes at Brown University are dedicated to maintaining the greatest possible level of integrity in all aspects of our conduct as members of the Brown Community.
In light of the fact that the moral character, honor, respect, and honesty of its members are what ultimately determine the robustness of a community, the students make it their mission to uphold these values in all that they do.
Strength in Community
They are a community that includes not just the sports teams but also the athletic department, the university, alumni, friends of Brown, and the greater Providence area. They not only serve as models for others to follow but also as mentors and leaders who are eager to gain knowledge from the varied experiences of those they educate.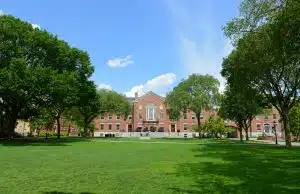 They take great delight in cultivating life-enhancing reciprocal connections and forming new ones, both of which contribute to the growth of a robust and active community.
Individual Responsibility for a Common Goal
In any activity that involves several people, each person is responsible for their own actions and contributes significantly to the overall success of the undertaking.
This specific core value ignited the importance of accountability and owning up to one's mistakes not only in the Brown cheerleading team but in other sports teams as well.
Education of Mind, Body, and Spirit
This department flourishes as a learning environment, of which they are all a part, and they are all students.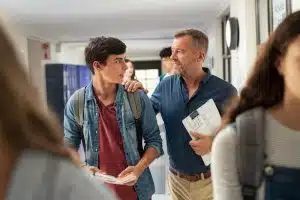 They consider the cultivation of the intellect, body, and soul to be indivisible endeavors, and their commitment to education encompasses all three of these areas. They have faith in the honesty and sincerity of every single person.
Competitive Spirit
They make advantage of the competitive spirit and sportsmanship that they establish as teammates in order to perform at their very best and ultimately achieve their goals of being the very best.
The mission of Brown University Athletics is to achieve victory and to perform at the best possible level, all while conducting ourselves in a manner that is consistent with our guiding principles both in practice and in competition.
Pride in Brown
They are the beneficiaries of a great tradition that is still being carried on today, which was built by the labor of all of those who came before them.
The individual and collective victories contribute to the rising sense of pride that student-athletes and the Brown community have in common.
They continue the heritage of Brown University by fostering leadership, school spirit, and loyal alumni, which instills a sense of pride in Brown Athletics that lasts throughout a person's whole life.
What skills are required to try out for the Brown Cheerleading team?
What kind of experience do you need to have in order to try out for the Brown cheerleading team? Brown cheerleading team doesn't require any specific skills to tryout, but cheerleading or gymnastics experience is encouraged. In the past, they have taken both people who have cheered their whole lives and beginners.
But as it is with other sports, fitness is important for anyone participating in cheerleading. To pursue the exciting path of cheerleading, it is best to focus on three areas; flexibility, strength, and endurance.
When training and competing in a jumping sport, flexibility is essential. Cheerleaders' flexibility determines the height of their jumps. Proper stretching also makes it simpler to jump. A strong physique is a prerequisite for learning all cheering routines.
Lifting and holding flyers while stunting is more convenient and reduces the risk of harm. Similarly important, but often disregarded, is stamina. Each participant in a stunt that lasts more than a few seconds must have the stamina to see it through to its conclusion. High levels of stamina are required even for a brief (30-second) program.
How do Brown cheerleading team members maintain a healthy diet?
How do the members of the Brown cheerleading team make sure they eat healthy? Brown University is advocating Intuitive Eating. In 1995, two registered dietitians, Evelyn Tribole and Elyse Resch, came up with this evidence-based, mind-body health approach. It is known as the 10 Principles of Mind-Body Health (MBH).
It is a model that does not take into account weight, and it has over 90 studies to date along with a validated rating scale (Tribole 2017).
Seeing all of the research gives me a lot of optimism, in addition to being really exciting. Dynamic interaction of the mind and the body is at the heart of intuitive eating. The principles are effective because they either foster or remove impediments to interoceptive body awareness, which is a process known as fostering body awareness.
In its most basic form, intuitive eating may be summed up as the practice of showing respect for one's health by actively attending to and acting upon the information conveyed by the body in order to satisfy both its physiological and emotional requirements.
Is cheerleading a mental sport?
Is cheerleading considered a mental sport? The purpose of cheerleading may be to motivate a sports team, provide entertainment for an audience, or compete based on choreographed routines. Cheerleading can range from screaming to intensive physical activity.
The routines typically last anywhere from one to three minutes and may include a variety of elements including tumbling, dance, jumps, cheers, and stunting. The purpose of these routines is to encourage spectators of events to cheer for sports teams during games or to compete in cheerleading competitions.
Cheerleading is a sport that requires competitors to have a high level of mental toughness so that they can push their bodies to meet the demanding physical requirements of the activity.
Fear and anxiety are sometimes the most difficult challenge that cheerleaders must overcome; this is especially true for the "flyers." In the case of the Brown cheerleading team, they observe safety precautions in practicing routines. This is mandated by their athletics department. Such observance eases anxiety and improves mental toughness.
When anxiety is present in the workout environment, evaluating other aspects, such as self-doubt and confidence, becomes increasingly vital. There is a wide variety of strategies available to assist cheerleaders in overcoming fear, in addition to any other mental barriers that may be getting in the way of their performance.
What are the benefits of cheerleading?
What are the advantages of participating in cheerleading pursuits like that of the Brown cheerleading team? Cheerleading needs a variety of physical talents and strengths, such as those needed to stunt, jump, or tumble, but there is also a significant emphasis on personal development, which helps athletes acquire useful life skills.
Discipline, working well with others, and establishing and achieving goals are all part of these qualities, which also involve fostering confidence.
Cheerleading is about more than just filling your schedule with practices, games, community activities, and competitions; it's about helping you become the best version of yourself and letting you pursue your fullest potential.
The following is a list of 6 advantages of cheerleading:
1. Sportsmanship
The lessons that may be learned from both triumph and failure are equally valuable. No of the outcome of the competition, cheerleading teaches athletes to be proud of their accomplishments, to accept defeat with grace, and to preserve respect for their fellow competitors.
2. Discipline
Time, effort, and concentration are all prerequisites for cheer. You will get an appreciation for the direct connection that exists between preparation, practice, and achievement by participating in cheerleading training, which may help you develop discipline in an atmosphere that is helpful and encouraging.
3. Hard Work
When it comes to becoming a good athlete and member of a team, putting in a lot of hard effort may make all the difference.
Cheerleading instills in young people the work ethic and determination necessary to develop their abilities and realize their full potential. This is an important life skill that may be used to a variety of different professions in the future.
Say in the case of Brown cheerleading team, they spend hours just to perfect a routine. This is their way of rousing Brown school spirit in current students, alumni, and fans of Brown athletics teams in general.
4. Teamwork
The capacity to work well inside a group is an asset at every point in one's life. Cheerleading teaches players how to collaborate to develop both short-term and long-term objectives, as well as the techniques necessary to achieve those objectives.
Cheerleading is an excellent role model for learning the fundamentals of working together, cooperating with others, and being willing to compromise.
5. Physical Fitness
There is an endless number of justifications for taking an active approach to preserving and enhancing one's health and fitness.
Cheerleading requires a variety of physical skills, including cardio, resistance, flexibility, and endurance.
6. Mental Strength
There is more to mental toughness than simply being able to get through an exercise. As implied in the previous paragraphs, the mental toughness that can be gained via cheering is something that can benefit a person for the rest of their lives since it can be applied to everyday circumstances in which they want to give up is present.
Experience Brown school spirit with Brown Cheerleading
The goal of the Brown cheerleading team is to unite current students, alums, and fans of the university in a shared feeling of school spirit on game days and beyond.
If getting into Brown is one of your goals, you should seek the guidance of professionals who work in the subject of college admissions, such as those who work at AdmissionSight, in order to increase your chances of being accepted there.
AdmissionSight has become the most trusted name in the field of college admissions advice as a result of its more than a decade of expertise assisting students just like you in gaining admission to the colleges of their first and second preferences.
Please get in touch with us as soon as you can so that we can schedule an initial consultation that will be provided free of charge.