Brown Class of 2025 Statistics
How Many Applicants Did Brown Get for the Class of 2025?
In an admissions cycle that was disrupted by the COVID-19 pandemic, the University made admission offers on April 6 to prospective members of the entering class for the next academic year. These students were selected from Brown's most extensive applicant pool to date. How many applicants did Brown get for the Class of 2025? Brown Class of 2025 statistics shows 46,568 individuals who submitted applications to be a part of the undergraduate Class of 2025. There was a total of 2,569 admissions, representing a 5.5% acceptance rate. Early Decision gave admission to 885 first-year students, which is nearly half of the total class size.
Brown University received applications from a total of 46,568 potential students, which is a 27% increase from the previous year and the university's highest applicant pool to date by nearly 8,000 prospective students.
For the first time in the history of the University, the admission rate, as disclosed in the Brown Class of 2025 statistics, will be lower than six percent of all applicants. The previous record low for acceptance rates at the University was set the year before, when just 6.6 percent of applicants were admitted to the class of 2023. The University accepted 6.9 percent of applicants to the class of 2024 in the most recent year.
According to the Dean of Admissions at Brown University, Logan Powell, "Brown was incredibly fortunate to select its incoming class from a vast and deep pool of extraordinary applicants. With prospective students bringing a diverse range of educational achievements, personal characteristics and talents, our process remained human-focused.
We made individualized decisions about each student, we heard and read their stories, and we drew upon those stories to admit a Class of 2025 that is both academically superlative and contains an incredible array of perspectives."
According to Powell, the significant increase in applications over the past year is primarily the result of the impact that the COVID-19 program has had on high school students and the application process. Because prospective students had a more difficult time registering for standardized tests, for instance, Brown University made the submission of test scores optional for the year's admissions cycle. Since many other universities followed suit, some students may have applied to a wider variety of schools.
How Many Students Are Enrolled At Brown?
How many students are enrolled at Brown? Brown University welcomed 3,038 new students to College Hill last September 6, 2021. It is the day when each will have the opportunity to celebrate Opening Convocation and process through the famous Van Wickle Gates to mark the beginning of their Brown experiences. The 1,724 freshmen who will make up the undergraduate Class of 2025 are counted among these newly enrolled pupils.
Brown Class of 2025 statistics' break down of the undergraduate class of 2025 exhibits the received applications from a total of 46,568 prospective students. The university gave admission to 2,569 students, which is a 5.5% acceptance rate, which resulted in a class size of 1,724.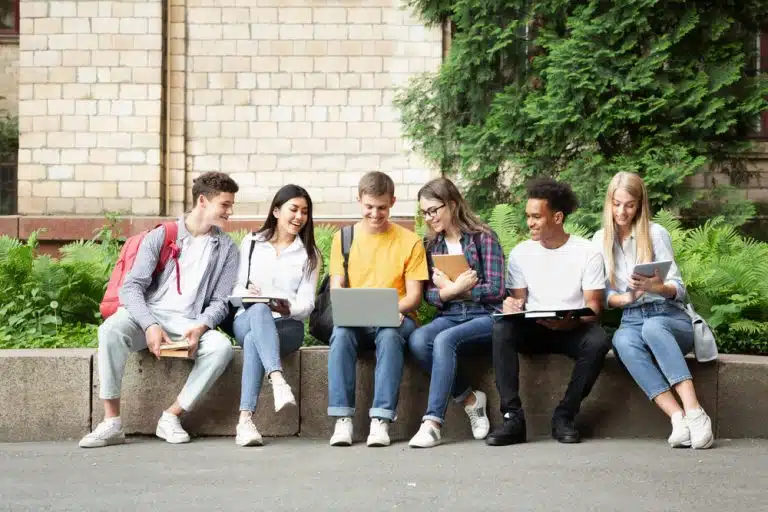 There will be a total of 1,814 new students joining the school this fall thanks to the enrollment of 10 students in the Resumed Undergraduate Education program and 80 transfer students. There would be a total of 3,038 students joining the College Hill community if returning undergraduates, transfer students, and an outstanding batch of doctorate, master's, and medical students enrolled.
How Diverse Is Brown University?
How diverse is Brown University? Let's shift our focus now to the Brown Class of 2025 Statistics highlights:
Academic standing: 95% of accepted students are in the top 10% of their high school classes.
Diversity: 55% of pupils identified as being of color.
First-generation students: 17% are members of the first generation in their families to enroll in a four-year institution.
Financial aid: 69% plan to apply for financial aid.
United States: Admission was open to students from all 50 states. California, New York, Massachusetts, New Jersey, and Texas round out the top five states.
International: Outside of the United States, the top nations with the most admitted students are China, India, the United Kingdom, Canada, Turkey, and South Korea.
High schools: Brown Class of 2025 statistics recorded that of the 1,703 high schools from which admitted students came from, 58% were public, 31% were private, and 11% were parochial.
Academic interests: The top 10 intended concentrations are in the following fields: computer science, economics, biology, political science, engineering, biology and health, neuroscience, and biomedical engineering.
What Stats Do You Need To Get Into Brown?
If you wonder "What stats do you need to get into Brown?", the institution claims that its admissions process is holistic and that the school considers each application thoroughly, irrespective of the applicant's test scores, grade point average, or class rank. Reviewing the offered list of Brown Facts that includes grade and score range for the Class of 2025 is strongly encouraged for prospective students by the institution so that they can acquire a better understanding of their own eligibility.
The following is an overview of the criteria that Brown uses to evaluate the high school records of each applicant:
"The most important consideration in the admission process is your high school performance and preparedness. When it comes to assessing performance, we look beyond your grades to also consider how well you have mastered certain skills associated with learning.
We review your teacher recommendations to get a sense of your curiosity, problem-solving abilities, openness to different points of view, ability to express yourself orally and in writing, work ethic, etc. To assess preparedness, we review the depth and breadth of the academic learning you have undertaken thus far.
We want to know whether you have taken advantage of the courses available to you in your school, whether you have challenged yourself in advanced classes, and whether you have stretched yourself with outside-of-school educational opportunities."
Now, what stats do you need to get into Brown? Brown University considers the following admissions criteria to be "very important": course difficulty, class rank, academic grade point average, standardized test scores, application essay, recommendations, talent/ability, and character/personal qualities. The following are some suggestions on how to improve your chances based on these criteria:
1. Graduate from high school ranked in the top ten percent of your class while simultaneously completing the most difficult coursework possible.
Although class difficulty, rank, and grade point average all play a significant role in Brown's admissions decisions, the university does not use any sort of minimum or maximum standard when evaluating applications.
Nevertheless, it is tremendously beneficial to achieve excellent grades (As or almost all As) in the most difficult courses that your school has to offer. (If your grade point average is worse than it should be and you are still in the beginning stages of your high school career, check out our suggestions for improving your GPA.)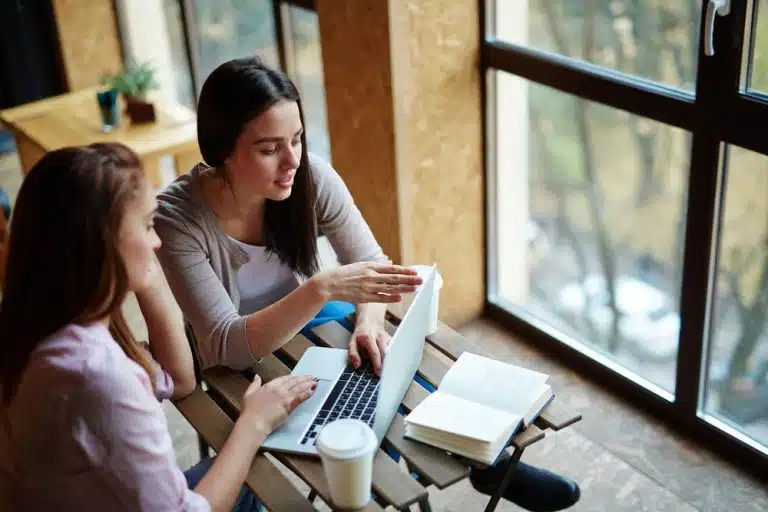 Brown acknowledges the fact that advanced placement courses are not available at all high schools. According to what is said on the website of the educational institution, "We recognize that communities vary widely in what they can provide in their high schools, and consider students in the context from which they are applying.
Our strongest applicants have taken full advantage of what is available to them in their own schools, and many motivated students find outside learning opportunities (e.g., local college courses, independent study) to supplement their high school curriculum, especially when they have exhausted available courses."
If your school offers Advanced Placement (AP) courses, you should be aware that students who attend colleges in the Ivy League often finish between 8 and 12 of them, and often more.
2. Shoot for a score that falls within the 75th percentile.
| | | |
| --- | --- | --- |
| | | |
| | 25th Percentile | 75th Percentile |
| SAT Composite | 1440 | 1550 |
| ACT Composite | 33 | 35 |
| | | |
It is recommended that you aim for scores closer to the upper end of the range; nonetheless, it is fine to receive any score that falls within the range. Brown has stated that there are no minimal requirements for standardized testing, and that they will consider all applications regardless of the test scores that are supplied. Although Brown does receive a large number of applications from students who have achieved high test scores, the school evaluates applicants' test scores in conjunction with all of the other information that is provided about them.
As a result of COVID-19, Brown University has decided to extend its test-optional policy to first-year applicants for the 2021-2022 admission cycle. Despite this change, the university strongly recommends that applicants who have the opportunity to take either the SAT or ACT submit their test scores. In point of fact, applicants who provide their results have a better chance of being accepted than those who do not.
Besides the high standardized test scores and GPA, here are other factors to be considered in Brown admission:
Personal Statement
Your personal statement provides you with the opportunity to showcase not just your writing abilities but also the characteristics that distinguish you from other applicants.
Students are given a selection of several essay prompts from which to choose and are required to compose an essay that is between 250 and 650 words in length. It is better not to stress about what you "should" sound like, but rather to concentrate on letting your genuine voice and individuality shine through.
Essays
The university requires you to respond to three Brown additional essay questions in addition to the essay prompts found on the Common Application. The purpose of these questions is to learn more about your interests and the role you would play on campus. The word count for each response must be between 200 and 250.
Recommendation Letters (also known as LORs)
In addition to the mandatory letter of reference from a counselor, Brown University requires applicants to submit two more letters of recommendation and will accept up to four total. Your learning enthusiasm and the contribution you make to the classroom should be highlighted in the recommendations written by your teachers. The recommendation from your counselor might provide insight into who you are as a person and how you engage with the larger community.
In light of the fact that the vast majority of teachers and counselors will be inundated with requests for letters of reference, you should make it a priority to ask your teachers for recommendations before the conclusion of your junior year. This will give them plenty of time to compose their letters.
Alumni Interviews
In previous years, Brown University allowed students to have an interview with a Brown University alumnus as a means of gaining additional knowledge about the institution and providing the university with additional information about themselves. Despite this, Brown University will not be conducting interviews as part of its admissions process for the 2022-2023 academic year. Applicants are strongly encouraged to consider sending the Brown admissions office a two-minute video in which they present themselves and explain why they should be admitted to the university.
Contribution to the Community of Brown
The admissions committee at Brown University is excited to consider candidates who have the potential to leave a mark on the Brown community for years to come. Make sure that you showcase your ambitions and the role that you would take on once you were enrolled at Brown University throughout the entirety of the application process, including any extra essays or videos that you may submit. Do not shy away from providing precise facts; it is preferable to specify specific groups you intend to join, classes you're pleased to take, and research possibilities that you would be passionate to take part in.
What Is So Special About Brown University?
What is so special about Brown University? Brown University was established in 1764, making it one of the oldest educational institutions in the United States and even predating the American Revolution. However, around half a century ago, students at Brown University wanted comprehensive educational change because they were dissatisfied with the limitations imposed by the concept of a typical university. A collaborative effort on the part of students and members of the teaching staff resulted in the creation of Brown's Open Curriculum, which is an academic program that is innovative and focused on the needs of the students.
Brown University, in contrast to its other Ivy League counterparts, does not have a core curriculum (in the style of Columbia) or distribution requirements (in the style of Yale, Harvard, and many other universities), which means that students have an unprecedented amount of autonomy over the direction of their education. They take full responsibility for determining the course of their education and the level of effort they put into acquiring new knowledge.
The Brown-RISD Dual Degree Program and the Program in Liberal Medical Education are considered to be two of the most distinguished programs that the university has to offer (PLME). At Brown University, Greek life is quite prominent, although athletics are not nearly as important.
You have the opportunity to pick what you want to study and the flexibility to learn what you are passionate about thanks to Brown University's open curriculum. As a result, you can think of yourself as the one who is responsible for designing your education there.
You do not have to take the required core classes that are required of students at the vast majority of other educational institutions.
You shouldn't be concerned about the possibility that developing your own self-directed educational plan will be challenging for you. This is because you always have the option of seeking the assistance and consent of the teachers.
However, to receive a diploma from Brown University, you will need to fulfill several prerequisites, some of which are as follows:
You must have a minimum of eight semesters of active enrollment.
Complete at least 30 courses
You are required to finish the requirements linked with a concentration.
Provide evidence that you are capable of writing
Undergraduate students attending an Ivy League institution are expected to live on campus for all six semesters of their education. Additionally, they must reside in residence hall communities that include between fifty and sixty other students.
Brown University also has a strong reputation when it comes to the quality of its parties. According to Niche, the institution is ranked #180 among the Top Party Schools in the United States, and it is ranked #3 among the Top Party Schools in Rhode Island. This is due in part to the fact that the school's Greek community is quite active; in fact, Niche ranks it as having the third-best Greek life in the state of Rhode Island.
Its campus is located in an area that is within walking distance of many pubs and other facilities that are frequented by night owls.
However, in most cases, there is even no need for you to step foot outside of the campus merely to have some fun. Brown University is filled with frat or house parties, and the majority of people say that some of the best options show up from Wednesday through Saturday. The vast majority of the student body believes that spring weekend is the single most important party event that occurs throughout the academic year.
If Cornell is where you want to go, don't allow the overwhelming numbers of Brown Class of 2025 statistics to stop you from applying. AdmissionSight can help to raise your GPA and standardized test results, you can join the ranks of notable graduates like Bill Nye, Ruth Bader Ginsburg, Jane Lynch, and Bill Maher. Feel free to set up an initial consultation with AdmissionSight's college admissions experts.