Brown Cost of Attendance
Brown University, a distinguished member of the Ivy League, is renowned for its innovative curriculum, exceptional faculty, and diverse community of intellectually curious students. Understanding the Brown cost of attendance is crucial, as it allows prospective students to plan their finances effectively and illuminates the value of the comprehensive educational experience offered at this prestigious institution.
This comprehensive guide aims to shed light on the true cost of attending Brown for a year, exploring financial aid options, and offering practical tips for managing expenses.
By providing a clear picture of the financial aspects of a Brown education, we hope to aid you in making a well-informed decision about your academic journey.
How Much Does It Cost to Go to Brown University?
When planning for college, it's critical to understand the investment you're about to make. At Brown University, your financial commitment extends beyond just tuition. The comprehensive Brown Cost of Attendance (COA) includes both direct charges billed to students each semester and estimated indirect expenses.
Direct costs represent charges that students will see on their semesterly bills. These include tuition, mandatory fees, and room and board costs.
For the academic year 2023-24, the tuition at Brown University stands at $65,656. This cost pays for the exceptional faculty, facilities, and resources that Brown provides.
Additionally, students must budget for mandatory fees amounting to $2,574. These cover various services, including a one-time $100 academic record fee for first-year students.
Housing at Brown, another direct cost, is priced at $9,650. This cost covers your stay in one of Brown's diverse residential halls. The food expense, on the other hand, is set at $6,948 for the year, which consists of a 20-Weekly Meal Plan, offering students various dining options on campus.
The subtotal of these direct charges comes to $84,828, providing a clear view of the investment that every Brown student makes.
Unlike direct costs, indirect estimated expenses are not billed directly to students but are nonetheless vital to consider. They include personal expenses, which can vary significantly based on the individual student's lifestyle and needs.
Personal expenses, which encompass a variety of items from clothing and toiletries to entertainment and local transportation, are estimated at $2,820.
So, how much does it cost to go to Brown University? In total, the estimated Brown cost of attendance amounts to $87,648 for the 2023-2024 academic year.
Additional Costs to Consider
For expenses for books and materials, Brown estimates a standard allowance of $1,300 for books and materials, unless you qualify for the Book/Course Materials Support (BCMS) Program. With BCMS, all required course materials are covered by the University, and you can obtain them at the Brown Bookstore at no extra cost.
Moreover, the cost of attendance also considers a travel allowance. This allowance is based on a student's home address and covers the cost of traveling to and from Brown.
It is also crucial to note that all students at Brown must have health insurance. If you do not waive the University's health insurance plan, the COA will include an additional cost of $4,636 for the academic year 2023-24.
Other individual expenses, such as clothing suitable for the New England climate, computer expenses, and additional trips home during the academic year, are not included in the Brown cost of attendance.
This comprehensive overview of the costs involved in attending Brown University should serve as a valuable tool in making an informed decision about your higher education.
Understanding the costs associated with attending college is as important as selecting the right courses or choosing a major. As you consider the financial commitment involved in attending Brown University, remember that it is a significant investment in your future. It is one that, with careful planning and financial management, can yield lifelong dividends.
What Type of Financial Aid Does Brown University Offer?
Investing in your education is a significant commitment, and Brown University is committed to making that investment accessible and manageable for all students.
To this end, Brown promises to meet 100% of each student's demonstrated financial need, and it does this without the need for loans.  Instead, students are provided with scholarship grants that do not have to be repaid.
Brown University actively seeks students from diverse income backgrounds and maintains a need-blind admissions policy. This policy means that a prospective student's financial capability or lack thereof to cover tuition costs does not influence the university's admissions decision.
Now, students often ask, "What type of financial aid does Brown University offer?"
Financial aid at Brown is often referred to as a "package" including grants and scholarships, student employment opportunities, optional student loans, and other types of aid.
Grants and Scholarships
Grants and scholarships form the backbone of financial aid at Brown. Rather than being merit-based, these financial aids are entirely need-based. However, students are encouraged to seek out outside awards, including private scholarships and employee tuition benefits. These external sources of funding can be used to decrease a student's expected summer earnings and student employment requirements.
To determine a student's eligibility for federal and state grants, the Free Application for Federal Student Aid (FAFSA) is required. All federal grants, most state grants, and federal loans are determined based on FAFSA.
The Brown University Scholarship is an integral part of the university's financial aid program. It bridges the gap between the annual cost of attendance and what Brown expects a family can contribute.
In addition to these federal and institutional scholarships, Brown offers several scholarships such as the United World College-Davis Scholarship, The Gates Scholarship, and the Sidney E. Frank Scholarship, among others. These programs aim to support diverse groups of exceptional students, from United World College graduates to outstanding minority high school seniors from low-income households, and undergraduates who could not otherwise afford Brown's tuition.
Furthermore, Brown highly recommends private scholarships and employee tuition benefits as they can minimize a student's anticipated summer income or student work responsibilities. If a student's external aid surpasses their expected summer earnings and/or student employment, the amount of the University Scholarship will correspondingly decrease on a dollar-for-dollar basis.
Similarly, aid received from government sources, such as state scholarships and federal grants, will also lead to an equivalent reduction in the University Scholarship.
Student Employment
At Brown University, the expectation is that all students who receive financial aid will actively contribute to managing their personal or indirect academic expenses by securing employment during their academic year.
A significant number of undergraduate students have an employment element embedded in their financial aid package, often termed Federal Work-Study or Campus Employment.
The University presents eligible students with a work element as a critical part of their financial aid package. However, students are not mandated to work or earn the total amount provided in their work grant.
Rather, the work grant offers an opportunity for students to secure employment and earn income that can be used for their routine expenses. There is no expectation for these earned funds to be repaid to the University to offset tuition, fees, or other billed educational expenses.
Federal Work-Study or Campus Employment serves as an earning opportunity, not a compulsory obligation. Students should maximize these work opportunities effectively while studying at Brown.
Optional Student Loans
While Brown University provides full financial aid to those with demonstrated need without the inclusion of loans, it also offers two kinds of loan programs for students with specific expense coverage needs.
First, there is the Federal Direct Loan program, which grants low-interest loans to eligible students to help manage educational costs. Even if a student's initial financial aid package did not include a federal student loan, U.S. citizens and permanent residents might still qualify for either a subsidized or unsubsidized Federal Direct Loan.
Secondly, Brown University extends need-based institutional loans to students with significant financial need, even those who are ineligible for the federal loan program. These loans are given directly in the student's name.
Other Types of Aid
Brown University fosters a wealth of research and professional programs that offer financial assistance to eligible students.
For those enrolling in summer courses at Brown, the "Summer Grant" could provide financial support, the amount of which hinges on your University Scholarship received during the academic year and the number of summer courses taken.
Moreover, loan funds could be available to complement grants in addressing the costs of course fees and living expenses.
Similarly, students enrolled in winter courses may be eligible for the Brown Winter Grant.
Other exciting opportunities at Brown include:
Undergraduate Teaching and Research Awards (UTRA): Students are granted a fellowship for closely collaborated study or research with a faculty member.
Reserve Officers' Training Corps (ROTC): Another advantageous program, ROTC is sponsored by the U.S. Military, which offers full-tuition scholarships and monthly stipends to qualifying students interested in developing leadership skills.
Internships: These programs provide opportunities for career exploration, professional skill development, and resume-building, and prepare students for future internships and full-time jobs.
Brown LINK Award: Administered by the Center for Careers and Life After Brown, it offers financial aid to a select number of students pursuing career-oriented internships during the summer.
Through a comprehensive range of financial aid options, Brown University ensures that every admitted student, regardless of their financial situation, can attend and manage the Brown cost of attendance. As you consider your path to higher education, it is worth exploring these options at Brown to understand how they could help make your academic ambitions a reality.
Tips for Managing the Brown Cost of Attendance
Embarking on your academic journey at Brown University is an exciting prospect. It's an opportunity to immerse yourself in the world of knowledge, research, culture, and diversity.
However, one reality every prospective student must face is the cost of attending this prestigious Ivy League university.
Here is a comprehensive guide consisting of tips for managing the Brown cost of attendance, to ensure that the financial aspect of your education does not overshadow the exceptional experience that Brown offers.
Understand the Cost Structure
First and foremost, it is crucial to understand what you're paying for. Brown's cost of attendance comprises direct charges (like tuition, fees, housing, and food) and indirect estimated expenses (such as personal expenses and books). Spend time familiarizing yourself with these components and how they fit into your budget.
Apply for Financial Aid Early
Brown meets 100% of demonstrated financial need, which can significantly reduce your cost of attendance. Make sure to submit your Free Application for Federal Student Aid (FAFSA) and the CSS Profile by the given deadlines to maximize your chances of receiving aid.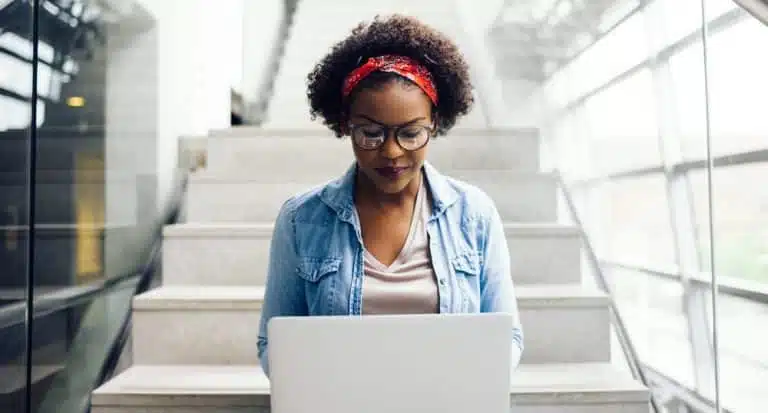 Seek Out Scholarships and Grants
Brown's financial aid includes need-based scholarships and grants, but does not stop there. Seek out external scholarships and grants—these can come from non-profit organizations, companies, and state or local governments. Remember, every bit of aid helps.
Plan for Personal and Travel Expenses
Remember that indirect costs—personal expenses and travel costs—will not appear on your student account bill, but they are a part of your college expenses. Be sure to budget for these additional costs in your financial planning.
Consider Work-Study Opportunities
Work-study programs are a great way to contribute to your indirect costs while gaining valuable work experience. Brown expects financial aid recipients to participate in work-study or campus employment. It's a win-win situation—you earn while you learn!
Be Economical with Your Spending
Living frugally can help stretch your budget. Consider buying or renting used textbooks instead of new ones, cooking meals instead of dining out, using public transportation, sharing living costs with roommates, and learning to distinguish between needs and wants.
Living economically does not mean sacrificing your college experience; instead, it's about making smart and sustainable financial choices.
Utilize Brown's Resources
Brown offers a range of resources to help students navigate their financial journey. Financial advisors, financial literacy workshops, budgeting tools, and more are available to students. These resources can provide valuable insights and strategies for students to manage their costs effectively.
Consider Optional Student Loans: Only if Necessary
While Brown's financial aid policy does not include loans, they offer two types of loans to meet unique needs for covering expenses: Federal Student Loans and Brown Institutional Loans.
Loans should be your last resort after exploring all other funding options. If you must borrow, make sure you understand the terms and have a plan to repay the loan after graduation.
Managing the cost of attendance at Brown does not have to be an overwhelming task. By staying informed, planning, and making smart choices, you can make your dream of attending Brown a financially sound reality.
Remember, the goal is not just to get through college, but to leverage this enriching experience into a platform for lifelong success.
Is Brown Worth It?
When it comes to deciding about higher education, one question often stands out: Is it worth it? This is particularly pertinent when considering elite institutions like Brown University, with its prestigious reputation and correspondingly high Brown cost of attendance.
This analysis will help you determine the answer to the common query among students, "Is Brown worth it?"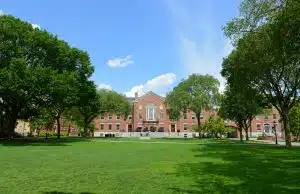 So, let's delve into the value of a Brown education, considering factors like academic excellence, campus life, networking opportunities, and career prospects post-graduation.
Outstanding Academic Programs
As an Ivy League institution, Brown offers rigorous academic programs with a plethora of courses across various fields, ensuring a well-rounded and diverse education. The Open Curriculum allows students the freedom to explore different areas of study, fostering intellectual curiosity and growth.
Diversity and Inclusion
Brown is committed to creating a diverse and inclusive environment, embracing students from all backgrounds and corners of the world. This richness in diversity translates into a wealth of perspectives, fostering an environment of open-mindedness and mutual respect.
Powerful Networks and Resources
A significant advantage of attending Brown is the powerful network you become a part of. With connections to influential alumni, cutting-edge research opportunities, and partnerships with leading organizations, you are set up for long-term success.
Financial Aid
Brown meets 100% of the demonstrated financial need of all accepted students through a comprehensive financial aid program. With a commitment to provide aid without loans, Brown ensures that financial constraints do not hinder a student's education through the Brown Promise and other initiatives by the institution.
Post-Graduation Outcomes
Graduates of Brown have been known to achieve highly successful careers, whether in academia, business, government, or the arts. The employability and success rate of Brown alumni demonstrate the university's ability to prepare its students for the real world.
Ultimately, whether Brown is worth it depends on your individual goals, circumstances, and values.
Choosing a university is a monumental decision, one that demands thoughtful consideration and careful research. While the Brown cost of attendance might initially seem high, the combination of world-class education, diversity of perspectives, a powerful alumni network, comprehensive financial aid options, and promising post-graduation outcomes make it an appealing choice for many students.
It is essential to evaluate not just the immediate financial implications but also the long-term investment in your future. Brown offers a unique educational experience and the promise of a bright future, making it a worthy consideration for prospective students worldwide.
As you weigh your college options, consider not just the price tag, but also the value, potential return on investment, and the opportunities that each institution provides. After all, your college decision is not just about the next four years, but about setting the trajectory for the rest of your life.
If you aspire to a top-tier education and the opportunities it presents, then Brown can indeed be a worthy investment in your future. However, given the highly competitive nature of the college admissions process, securing a spot at Brown University might present a significant challenge.
College admissions experts like AdmissionSight aim to help students secure admission into prestigious institutions like Brown University. At AdmissionSight, our services include a comprehensive approach that encompasses various aspects of the application process.
Our experts guide students in crafting compelling essays that truly reflect their personalities, achievements, and aspirations while showcasing their potential to contribute positively to the Brown community. They also assist in preparing for interviews, choosing the right courses and extracurricular activities, and strategizing to maximize the chances of acceptance.
Book an appointment for an initial consultation today!