Brown Early Decision Acceptance Rate
Does Brown Have Early Decision?
Students, who are prepared to make a commitment to the institution, might ask "Does Brown have early decision?" Those who are interested in receiving early information about their admission status have the chance to participate in Brown's Early Decision program.
If you decide to apply to Brown using the Early Decision program, you will be asked not to submit an application to any other institution using an early decision, single-choice early action, or restrictive early action plan. This is because Early Decision applicants are given preference in admissions decisions. If you are accepted through Early Decision plan, you will be asked to withdraw any and all applications that are still pending. This includes other applications that you may have already sent into regular, rolling, or (open) early action programs.
Do not make the mistake of believing that your chances of acceptance will rise just because you are applying under the Early Decision option. Under the Early Decision plan, the Board of Admission is responsible for making the identical judgments that it would make under the Regular Decision plan.
After you have sent in your Common Application, Brown will provide you with access to your applicant portal on a rolling basis.
Three potential outcomes could occur according to Brown's Early Decision plan:
If your application is accepted, you are required to withdraw all other applications you have made to colleges and universities. Your enrollment in Brown's first-year class is guaranteed, provided that you successfully complete your senior year of high school.
A final determination about your application will not be made at this time. Your qualifications will be reviewed once again in the context of the applicants who submitted themselves for the Regular Decision round.
Your application has been turned down. In the event that you are not granted admission through the Early Decision plan, you will not be able to reapply for admission through the Regular Decision plan within the same academic year.
When Does Brown Early Decision Come Out?
One popular query among students is "When does Brown early decision come out?" Applicants who make use of Brown University's early decision program should anticipate receiving a response from the college concerning its admissions decisions by the middle of December at the latest.
Upon the release of Brown early decision acceptance rate, early decision applicants for Brown have three different options available to them for the decision they receive. In addition to being told whether or not their application has been accepted, applicants may also find out that the decision about their application has been postponed.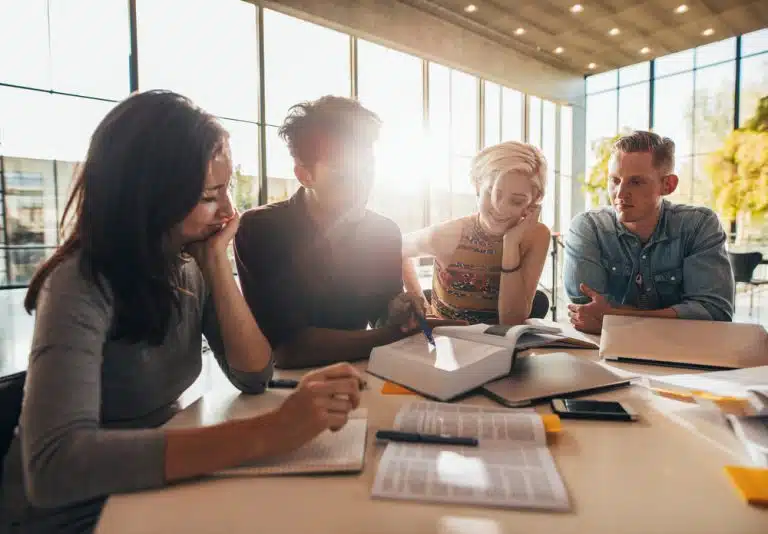 Students who have their applications rejected under the early decision plan are not eligible to reapply to the institution using the standard decision plan; rather, they are required to wait until the next application cycle, which will take place during the subsequent academic year.
Students who are offered admission will be forced to withdraw any applications they may have submitted to other educational institutions.
If they maintain their excellent academic performance throughout the rest of their senior year, they will be assured a place in Brown University's incoming first-year class.
If the student's application is deferred, it indicates that the examination of their file will be postponed until the regular decision admissions round, at which point the student will receive a definitive answer regarding the status of their admissions request. Applicants who submitted their applications through the regular determination process do not find out the admissions decision until the beginning of April.
After the student has finished filling out and submitting their application, they will be given access to their very own Brown Applicant Portal, which is another location where they may obtain the admissions decision once it has been made public.
What Is the Early Decision Acceptance Rate at Brown?
What is the early decision acceptance rate at Brown? Brown early decision acceptance rate's most recent information available shows a percentage of 14.58%. The university obtained 6,146 early decision applications for the incoming class of first-year students in the year 2026. There were 896 students from this pool of applicants that were issued admission offers.
This acceptance percentage is approximately twice as high as Brown's acceptance rate for those applying through the usual choice process.
Brown early decision acceptance rate in the most recent admissions cycle was lower than in previous years; specifically, it was lower by roughly 2.92% in comparison to the previous admissions cycle.
For instance, Brown University received 4,562 early decision applications for the incoming class of first-year students in 2025 one year earlier. The early acceptance percentage for this year's crop of candidates is 17.5%, which translates to 800 of these applicants being granted admission to the college.
The fact that Brown accepted 800 early decision candidates despite having an average first-year enrolment of roughly 1700 students indicates that the group that comprises over half of Brown's incoming freshmen class is comprised of applicants who submitted early selection applications.
The pool of 6,146 early decision applicants from which those students were admitted marked the University's most diverse to date. There were record numbers of first-generation college students, students from low-income families, and students of color. This reflects Brown's continued commitment to making a Brown education more accessible to students from every socioeconomic background and geographic location.
In comparison to the Class of 2025, there was an 11% increase in the total number of applications submitted through the early decision program. This program is designed for prospective students who have expressed a commitment to attend Brown University if they are accepted. That makes this year the fourth year in a row that there has been an increase in the number of applications, a trend that coincides with the launch of The Brown Promise initiative, which began in the 2018–2019 academic year and changed the makeup of all University-packaged undergraduate financial aid awards by replacing loans with scholarship funds.
Does Early Decision Increase Chances at Brown?
You may be wondering "Does early decision increase chances at Brown?" Although only a small percentage of applicants use the Early Decision process, it does have several benefits, including the following:
Brown early decision acceptance rates are often greater than those for Regular Decision (it is crucial to remember, however, that early submissions are typically quite outstanding).
You will find out the admissions decision sooner.
You will not have to stress about choosing a school.
You will have more time to spend enjoying your senior year if you are admitted early.
Early Decision does not come without its drawbacks:
Your application is due much sooner.
You can't apply to any other early program.
You can get deferred to Regular Decision.
You won't be able to compare financial aid at other institutions if you're accepted.
You're up against the generally fiercer competition, despite there being fewer applicants overall.
You're in a pool with a smaller number of applicants who are all applying early.
Early Decision could be the best option for you if the university of your first choice is Brown University, you are pleased with the predicted amount of financial aid you will receive, and you are confident that you can submit a flawless application on time.
Although it may appear, at first look, that students who apply early have a significant advantage over those who apply regular decision, it is essential to bear in mind other factors that affect these figures in order to get an accurate picture of the situation.
For instance, given that students who apply to ED have selected the institution as their top option, it is more probable that they will fit the profile of students who actually attend the institution. It's also possible that students who apply early are more forward-thinking than other applicants because they have more time to finish their applications than their classmates do. This is because early applicants have to turn in their materials first.
After reviewing the criteria for entry into Brown University and gaining familiarity with the application process, a conclusion is drawn that gaining entry into this exclusive Ivy League institution is not a walk in the park. The following are some suggestions that will make the procedure of application less uncomfortable and as trouble-free as is humanly possible.
Submit a Video Presentation
Make use of the fact that Brown University gives you the opportunity to upload an additional optional video of up to two minutes in length together with your application. In spite of the fact that they encourage applicants who wish to submit some additional information to do so, in our opinion, everybody ought to do so. Although it is not necessary, you should certainly devote some of your time and attention to considering it. While maintaining your commitment to professionalism, don't be afraid to let your individuality shine through.
Because Brown University does not conduct interviews as part of their undergraduate admissions process, this is the only opportunity you have to let them see and hear you, which can make a significant impact on your application.
Find Good Recommenders
The admissions committee at Brown University places a great amount of weight on recommendations made by teachers. They want to gain more than just a general impression of who you are from these letters of recommendation; they want to hear from a trustworthy source what you excel in and what makes you stand out; choose your recommenders wisely! Inquire with instructors who have a deep understanding of you and who are likely to write exceptional and sincere things about you.
Avoid Getting Obsessed with Admissions Data
Brown early decision acceptance rate or the regular round admission rate may appear to be simply too overwhelming to ignore. Gaining admissions might be an insurmountable task and the amount of information may be a lot to take, but you shouldn't allow the data to let you down. Instead, you should concentrate on your best qualities and the things you have to give. Switch from a pessimistic to an optimistic way of thinking; the first step toward achieving your goal is to convince yourself that you are capable of achieving it.
Spend a significant amount of time on the writings. You might already be aware of the fact that we place a significant amount of importance on planning and going through previous work. These two stages of the writing process are absolutely necessary in order to produce an excellent essay. If you want to have success in the admissions process, one of the biggest mistakes you can make is to wait until the last minute to start working on the essays.
Mention Family Members Who Have Graduated from Brown
Students at Brown University who have close family members who were also educated at the institution are referred to as "legacies," which is a very fancy term. You should make sure to highlight it in your application or your essays if you happen to have a parent who graduated from the institution.
This will give you a distinct advantage over other candidates who may have an academic background that is comparable to yours. It is important to let the admissions committee at an Ivy League school know if you are connected to somebody who has attended the school in the past. This will increase your chances of being accepted.
Get An Early Start on Your Application
When it comes to gaining admission to Brown University, your most reliable ally will be extensive preparation on your part. Get started as soon as you possibly can, whether you're gathering documents or coming up with ideas for the essay prompts.
What Kind of Students Does Brown Look for?
Because Brown University gets a large number of applications each year, students should familiarize themselves with the answer to "What kind of students does Brown look for?" In the admissions process at Brown University, the factor that is given the most consideration is academic performance. Students who demonstrate a continuing dedication to challenging themselves and broaden their perspectives will be accepted to Brown by the university's admissions authorities.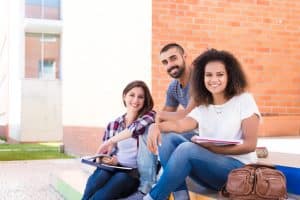 According to the website for Brown University, students are required to enroll in a minimum of four academically rigorous classes each semester, with the recommendation that they take a fifth class if they have the time. On their website, they also mention that students should participate in a diverse array of programs. This includes four years of English and mathematics, as well as three to four years of science, history, social studies, and foreign languages.
In addition to having strong academic credentials, Brown University seeks individuals who have spent their time in high school actively pursuing their various passions and interests. Brown University's academic programs are referred to as "concentrations," and the application process requires prospective students to list their three most compelling concentration options.
Even though Brown recognizes the fact that some students may not be ready to commit to a specific field of study, the university nonetheless asks candidates to indicate their preferred areas of academic study in order to gain insight into the applicants' academic interests and objectives.
Students should include information about what they are passionate about throughout the entirety of their application, as well as what they've done throughout high school to pursue these passions, and how attending Brown University will help them take these efforts to the next level.
Students should include writing that focuses on their academic interests as well as meaningful extracurricular activities in their portfolios. Rather of trying to "pad" their application with as many activities as possible, applicants should focus on highlighting a small number of interests and activities that they have actually cared about and to which they have devoted a substantial amount of time.
Brown University is frequently ranked among the top 20 universities in the country. Brown University is a member of the prestigious Ivy League, but its admissions process is significantly less academically competitive than that of the other Ivies, with the exception of Cornell.
The institution is well-known not only for its "open" curriculum, but also for its robust scientific programs, particularly in the fields of medicine, mathematics, and computer science. Brown University, like its peers in the Ivy League, can boast an amazing list of alumni.
If you are passionate about getting into this prestigious university, then Brown early decision acceptance rate won't overwhelm you. AdmissionSight has been guiding students during the tough college admissions to famous universities in the US. From academic profile evaluation to transfer students' applications, AdmissionSight has it all covered. We collaborate closely with you to develop an academic and extracurricular profile that is on par with that of an Ivy League institution, and we prepare a compelling application in the hopes of obtaining an acceptance letter. Feel free to browse our website or set up an initial consultation to find out more about what we can offer.