Brown Letters of Recommendation
How Many Letters Of Recommendation Does Brown Require?
According to a poll conducted by the National Association for College Admission Counseling, recommendation letters from teachers and counselors were given greater weight in the admissions process than the student's class rank or extracurricular involvement. As a result, Brown letters of recommendation can give the admissions officers more information and a better impression while reviewing your application.
So, how many letters of recommendation does Brown require? Here are the recommendation letters you need to submit before the application deadline.
Counselor Recommendation: Please be aware that the Common Application's School Report and Counselor Recommendation sections are distinct from one another. Make sure to "invite" your school counselor to finish both forms.
Two Teacher Evaluations/Recommendations: You must submit two letters of recommendation through the Common Application, by email, or by fax, from instructors who have instructed you in the core academic subjects (science, social studies, mathematics, a foreign language, or English).
 Bachelor of Science and PLME Recommendations: At least one recommendation from a math or science teacher is required if you are thinking about the Program in Liberal Medical Education (PLME) or a STEM focus.
According to admissions officers' experience, the mandatory counselor recommendation plus the recommendations from two teachers are sufficient for them to make a well-informed admission decision. However, you are welcome to have another person write on your behalf if they have specific knowledge of your skills or accomplishments that would not be covered in the required Brown letters of recommendation. You are allowed to request one additional recommendation through the Common Application in addition to the required recommendations.
Beyond this, additional letters of recommendation must be supplied directly by the recommender and cannot be submitted through the Common Application. In these situations, kindly ask your recommender to fax or email their letter to 401-863-9300 or [email protected] To connect the additional letter to your application, be sure to ask your recommender to include your full name, date of birth, and high school in their letter.
What Should Be In A Brown Recommendation Letter?
What should be in a Brown recommendation letter? A recommendation letter should include information on who you are, your connection with the person you are recommending, why they are qualified, and the specific skills they have.  The document should be both an endorsement and a pitch to assist you in gaining admission to Brown.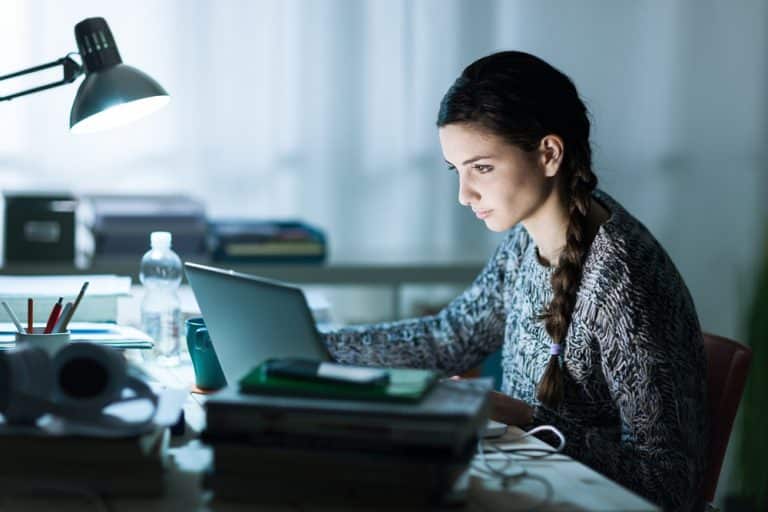 The following are some points that should be included in the Brown letters of recommendation:
Your Relationship With the Recommender
The recommender should explain how and for how long you know each other at the beginning of the recommendation letter. He/she should indicate how many of his/her classes the student has taken. Describe the student's role in the class and accomplishments while taking your classes.
Specific illustrations
It's beneficial that particular stories and examples are provided by the recommender to support their remarks. For instance, the recommender can note that a student published an essay that won a prize rather than just saying "he/she is a strong writer." Mention any honors or unique accolades the student has received for their achievements.
Positive Remarks
The instructor should mention how he/she considers the student to be a strong applicant for the institution. He/she might say something like, "I recommend this individual without reservation." This should be emphasized twice; at the start and end of the letter to make the student stand out.
Match Between the Student And the School
Writing an impressive recommendation is important to help a student get accepted. The recommendation letter should explain how the candidate's qualifications and skills align with the school's mission.
Avoiding Clichés
On recommendation letters for students, there are numerous typical clichés, including nebulous terms like "hard worker" and "diligent student." These cliches should be avoided and the teachers should always provide concrete examples to support their claims about the student they are recommending.
The Recommender's Contact Details
The recommender must give the admissions officers a means to get in touch with him/her if they have any additional queries. To conclude the letter, the teacher should include his/her email address, phone number, or both.
Writing letters takes time and effort, especially since faculty members must submit dozens of letters each year for current and former undergraduate and graduate students. To ensure that you can still obtain the finest Brown letters of recommendation, kindly adhere to the recommendations below.
Pick professors with whom you have had the most interaction. Since they are the ones who know you the best, they can describe your advantages in detail.
Steer clear of urgent requests (i.e., any request less than one week before the deadline). Most likely, the professor will be unable to accommodate you. Even if they currently have a letter on file, they might wish to update the letter. The teachers typically need at least three weeks' notice to comply with your request. Never presume at the last minute that letters can be faxed or emailed. Give these requests the same length of time as you would for mailed letters.
Include a copy of your résumé and academic records in your request to your instructor (unofficial will do). Describe in one or two paragraphs why you are applying, and what you aim to achieve.
When the faculty member grants your request, submit hardcopies or digital copies of the following documents, as appropriate (it's best to ask):
Your CV
Your transcript
Any statement of purpose or application essay
Past assignments for the letter writer or even assignments from a different class
If necessary, send a "gentle reminder" email one week before the deadline.
Double-check the submission deadline and discuss with your recommender to ensure that the letter will reach the admissions office on time. Make sure you adhere to any requirements, particularly on where to submit it and when, as well as the format (for example, PDF, physical letter, etc.), and inform your recommender.
What Is the Deadline For Brown Recommendation Letters?
What is the deadline for Brown's recommendation letters? For students who are prepared to commit and would want early news of their acceptance status, Brown offers an Early Decision application. The deadline for early decision applications is November 1 at 11:59 p.m. local time for the applicant. On the other hand, the deadline for applications for the Regular Decision is January 5 at 11:59 p.m. local time for the applicant.
Be sure to fill out your portions of the forms and give your recommenders enough time to finish and submit the Brown letters of recommendation. The best course of action is to make sure that all application materials are submitted by the deadline. Though there are times it is allowed for some of your supporting documents (transcripts, test results, letters of recommendation, etc.) to arrive the next week given that the application and the application payment/fee waiver are filed by the deadline.
What Are the Requirements To Get Into Brown?
What are the requirements to get into Brown? You need to submit numerous documents with your application if you want to attend Brown University. Use the Common App to finish the application; it's especially handy if you're applying to multiple universities. For undergraduate admissions, most universities use the Common App.
To begin, you must register for a Common Application account, which you will use to submit all your college applications. You must add Brown University to your list of colleges after creating your account.
The Common Application is divided into three sections:
Personal details that pertain to all the schools you're applying to (expand on it)
Brown University specific-questions
Documents presented to schools by your academic advisor and teachers
The "questions" sections are where you will discover the questions that are special to Brown. You must also complete program-specific essays if you are applying to the Brown-Rhode Island School of Design Dual Degree Program or the Liberal Medical Education Program.
You will be given options to request documents and references from teachers and administrators online or on paper along with the application. The earlier this procedure starts, the more time there will be for them to answer before the deadline.
The following documents are necessary:
Transcript: Your school counselor or another official must send an official copy.
School report: Your school counselor or another authority must complete and submit the school report form, which can be found on the Common Application website.
Midyear school report: This can be filed online and should include your final fall course grades as well as a schedule of your upcoming spring courses. Typically, the deadline falls in late February.
Recommendation Letters: These include counselor recommendations, two instructor evaluations or recommendations, and Bachelor of Scientific and PLME recommendations.
Your first trimester or quarter grades: If you are submitting your application through the Early Decision program, you must have your counselor send the first trimester or quarter grades as soon as they become available. Midyear or second-trimester grades for all candidates should be submitted as soon as they are available.
You must provide a $75 non-refundable application fee or a fee waiver to finish your application.
Although Brown University has no minimum GPA or test score requirements, it is a good idea to pay attention to the average GPA and test scores of admitted students as they can help you understand the kind of achievement the school is seeking.
The level of academic rigor you demonstrated during your senior year is among the most crucial prerequisite to being admitted to Brown University. It is highly preferred that applicants continue to perform well in their final year of high school while taking more difficult courses. Brown meticulously examines the transcripts of each applicant to make sure they maintain their high standards of performance.
They prefer students who have taken a more rigorous approach to their high school education since they value quality over quantity, which typically implies the AP or IB version of a subject rather than Honors or College Prep options.
What Does Brown Look For In Applications?
What does Brown look for in applications? Brown examines how your special skills, achievements, vigor, interest, viewpoint, and identity might be woven into the dynamic fabric of Brown University. If you are drawn to Brown's distinctive combination of demanding academics and interesting culture, you are encouraged to apply. The University is eager to get to know you.
Each student will be prepared to "flourish as an independent thinker, innovative collaborator, and an active global citizen," according to Brown's declared educational philosophy.
The institution values independent learners who:
Have the intense intellectual curiosity and initiative to build and navigate their own academic trajectories.
Accept challenges and take chances both inside and outside of the classroom.
Are motivated to improve the world and are at ease leading and collaborating.
Brown is looking for individuals who will fully utilize the Open Curriculum to pursue their hobbies and create connections between many academic fields. Students who participate in the liberal arts are valued at Brown, including those who want to major in STEM. A strong candidate, for instance, would try to integrate classics and computer science to employ digital modeling to recreate historical relics.
Given Brown's commitment to "serve the community, the nation, and the world," the university is looking for applicants who are driven and able to work collaboratively with teachers and other students to face the "challenges of a complex and changing world."
The school takes pleasure in having a multicultural population of enthusiastic people. Brown also values artistically inclined resumes, such as those in the visual arts, writing, acting, etc. It should come as no surprise that the institution demands strong, creative personal essays from applicants.
Furthermore, your resume for extracurricular activities plays a significant role in your application. Brown is searching for students with unique and/or profound experiences that demonstrate dedication, tenacity, and personal growth above and beyond academic success. This is not a school where you "check the boxes."
Each student's accomplishments within the context of their available options are the main emphasis of Brown's application screening process. They are evaluated based on the successes and success possibilities of each student. There is no such thing as a "perfect" applicant for admission.
Students enrolled at Brown are like the Open Curriculum, and they are all inquisitive, smart, and free spirits. Brown University students are accomplished, passionate about their hobbies, and supportive of one another's passions. The pupils at Brown do not simply conform. Instead, they favor forging their paths and broadening their horizons.
If this describes you, you should apply to Brown without a doubt. But keep in mind that Brown accepts just a small portion of applicants. Make sure to prepare early and keep your academic performance and extracurricular involvement high in secondary school. Craft strong, impressive essays and secure well-thought Brown letters of recommendation from your high school instructors. If you need further assistance from experts in the college admissions field, you may consult with AdmissionSight.
At AdmissionSight, we have over 10 years of experience guiding students through the competitive admissions process to get accepted to the top universities in the world. On average, 75% of our students are admitted to an Ivy League university, Stanford, MIT, UChicago, and Caltech, one of the highest track records in the industry. Feel free to set up an appointment today to book your initial consultation.