Brown Spring Break 2023
Brown University, located in Providence, Rhode Island, is a renowned Ivy League institution known for its rigorous academics and diverse student body. While the university places a strong emphasis on intellectual pursuits, it also recognizes the importance of rest and rejuvenation, which is why it offers students a well-deserved Brown spring break.
In addition, we will be discussing a bonus topic: What are the best ways to save money on food and dining during spring break??
When is spring break at Brown?
When does Brown have their spring break? At Brown University, the spring recess typically lasts for one week, providing students with ample time to pursue their interests and recharge.
The specific dates for spring break may vary from year to year, but students can typically expect to have the entire week off from classes and academic obligations. For this year, spring break/spring recess for Brown falls on March 25 to April 2, 2023.
Many students choose to take advantage of this break to travel, whether to nearby destinations or international locales. Some students may visit family members, while others may take a group trip with friends or participate in a university-sponsored travel program.
These programs may include opportunities for students to study abroad or participate in service projects or internships.
What are the educational and recreational activities available during Brown spring break?
During Brown University's spring break, what sorts of educational and recreational opportunities are available? Spring break at Brown University offers a variety of educational and recreational activities for students who choose to remain on campus. These activities range from workshops and seminars to outdoor recreation and social events, allowing students to take advantage of the break to learn, grow, and have fun.
Alternative Spring Break
The "Alternative Spring Break" program is one of the most well-liked things to do during Brown spring break. Students are given the option to participate in community service initiatives on both a local and national level through this program.
Students have the opportunity to have a real effect while also developing their leadership abilities and a feeling of civic duty via participation in a variety of service projects. These projects may include working with marginalized populations or preserving the natural environment.
Workshops
For those students at Brown University who would rather not venture off campus in search of educational opportunities, the university offers a diverse selection of workshops and seminars on a broad variety of topics, ranging from economics to social activism.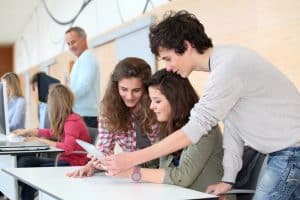 Throughout the course of these workshops, which are led by members of the teaching staff in addition to other experts working in their respective fields, students are provided with the opportunity to study as well as take part in talks with their fellow classmates and mentors.
Social events and activities
In addition to workshops, Brown also hosts social events and activities during spring break. These events may include outdoor activities like hiking and kayaking, as well as movie nights, game nights, and other social events. These activities provide students with a chance to unwind and connect with their peers, strengthening their sense of community and social support.
For students who are interested in the arts, Brown also offers a variety of cultural and artistic events during spring break.
These may include musical performances, theater productions, and art exhibits. Additionally, the university's libraries and museums may offer special exhibits or events during the break, allowing students to explore and learn more about various subjects of interest.
One unique feature of Brown's spring break is the "Spring Weekend" event, which typically takes place at the end of the break. This event features concerts, comedy shows, and other entertainment, providing students with a fun and memorable way to cap off their break and return to their studies reinvigorated and ready to tackle the remainder of the semester.
Bonus topic: What are the best ways to save money on food and dining during spring break?
During the week when school is out for spring break, what are the best ways to cut costs on food and dining out? Spring break can be an expensive time, with many students choosing to travel or participate in recreational activities. However, one area where students can save money is on food and dining.
During Brown's spring break, as well as throughout spring break in general, students may eat healthfully without blowing their budgets by practicing mindfulness and making informed decisions.
Cook meals at home
One of the least complicated and most effective ways to reduce expenses related to food is to prepare more of your own meals at home.
Even though eating out at restaurants is something that may be extremely enticing to do, the costs associated with doing so can quickly add up and become a significant expense. Alternately, students have the option of preparing their own meals in the convenience of their own flats or dorm rooms by making use of low-cost ingredients and clear instructions for preparation.
By shopping at local grocery shops and cooking food in bulk, students have the opportunity to reduce their spending on food without sacrificing the quality of the meals they consume or their contribution to their overall well-being.
Take advantage of the meal plan
Students at Brown University have the opportunity to cut down on the amount of money they spend on meals over Brown spring break by making use of the meal plan that is made available to them by the university.
A widespread misunderstanding exists among students, who believe that their food plan may only be used when they are physically enrolled in classes. Yet, there are certain meal plans that may also be utilized during the school's breaks from classes and other activities.
This may be a highly cost-effective solution, particularly for students who live on campus, to have access to meals that are both nutritional and delicious, and they would be available to them.
Look for student discounts and coupons
For those students who have settled on the option to dine out while on spring break (say Brown spring break), there are still ways to reduce the amount of money spent on their meals.
You may try looking for student discounts and coupons, which are sometimes available at local restaurants and cafes. If you are successful, this could save you some money. This is one option available to you.
You also have the option of eating at establishments that offer meals at more affordable prices, such as food trucks, cafes, or restaurants that specialize in casual dining, as opposed to spending a significant amount of money at upscale fine dining establishments.
Sharing meals with friends or roommates
Another fantastic method for students to reduce the amount they spend on food and save money is to eat their meals with their friends or roommates.
When students share the cost of their meals, they not only get to experience a wider variety of cuisines, but they also save the amount of money they spend on their own meals, which is a significant financial benefit.
Being mindful of their eating habits
One way for students to cut down on the amount of money they spend on food is to pay greater attention to the patterns of their eating habits.
Students, for example, can save money by bringing their own snacks and drinks on extended field trips or days spent exploring their surroundings, rather than purchasing pricey snacks while they are out and about in the world. This allows them to spend more time learning about the world around them and less time worrying about where their next meal is coming from.
Postscript
In conclusion, there are many ways for students to save money on food and dining during Brown University's spring break. By cooking at home, taking advantage of meal plans, looking for discounts, sharing meals with friends, and being mindful of their eating habits, students can enjoy delicious and nutritious meals while also saving money for other spring break activities.
With a little planning and creativity, students can make the most of their spring break without breaking the bank.
AdmissionSight is willing to help
Overall, Brown spring break offers students a well-deserved opportunity to rest and recharge, while also providing opportunities for personal and academic growth. Whether students choose to travel, participate in on-campus activities, or simply relax and reflect, the spring recess serves as a valuable part of the academic calendar and a reminder of the importance of self-care and balance in the pursuit of academic excellence.
If you have your sights set on attending Brown, it is in your best interest to consult with experts in the field of college admissions, such as those at AdmissionSight, to improve your application and maximize your likelihood of being accepted.
As a result of more than a decade of helping students just like you obtain admission to their top- and bottom-choice schools, AdmissionSight has become the most reputable name in the industry of college admissions counseling.
If you're interested in arranging a no-cost initial consultation, please get in touch with us as soon as possible.