Brown University's Experiential Education: Rome, Italy
Step into a world where your education transcends traditional boundaries and transforms into an adventure! With Brown University's Experiential Education program in Rome, Italy, you're on your way to a life-changing journey. Immerse yourself in a city steeped in history, culture, and innovation. Prepare to explore, learn, and grow in the heart of one of the world's most ancient and vibrant cities. Let's unfold the story of how your academic pursuits can merge with the rich tapestry of Roman life, creating an unforgettable chapter in your pre-college story.
What is Brown Experiential Education: Rome, Italy?
Dive into the heart of Rome's history and culture with this dynamic two-week program, where you'll enhance your Italian language skills and explore the city's iconic past. As you settle into the charming Monteverde Vecchio neighborhood, the vibrant capital of Italy becomes your classroom. Engage in an interactive learning experience, from savoring a cappuccino to embarking on a scavenger hunt, all while honing your Italian language skills in real-world scenarios.
Your academic journey in Rome includes two enriching courses: Beginner Italian and Making of an Eternal City, both offered through a partnership with the Intercollegiate Center for Classical Studies (the Centro). These courses provide a unique blend of language education and historical exploration.
Each day presents a new opportunity to visit renowned historical landmarks, from the awe-inspiring Colosseum to the majestic Palatine Hill and the sacred St. Peter's Basilica. These excursions are more than just sightseeing; they're an in-depth study into how these sites have shaped Rome's unique identity, influencing both its institutions and people over centuries. This program isn't just about learning; it's an immersive experience that connects you to the essence of one of the world's most fascinating cities.
Immersive Beginning Italian – First of Two Courses
Why confine your Italian learning to a classroom when you're surrounded by the vibrancy of Italy? In Rome, the city itself becomes your learning space, offering a unique and engaging way to master the language. This course takes you beyond traditional methods, focusing on organic learning through active listening, reading, and speaking. You'll find yourself ordering cappuccinos and gelato or participating in a lively scavenger hunt in Rome's Monteverde neighborhood, all while practicing elementary Italian. The course is designed with exciting communicative activities and interactive language exercises, encouraging you to use your newfound Italian skills in real-world situations.
Making of an Eternal City – Second of Two Courses
Rome, known as the Eternal City, boasts a continuous human presence since the 8th century BC, making it a living testament to history's layers. This course dives into Rome's historical significance and its influence on modern culture and society. You'll embark on a journey through time, visiting archaeological sites, museums, and churches, analyzing their socio-historical contexts and their role in shaping Rome's unique identity.
The course unfolds over two weeks. In the first week, you'll explore key ancient sites like the Colosseum, the Palatine, and the Forum. A walking tour of Rome's numerous fountains and obelisks, supplemented with maps and images, will help you understand the city's layout. The second week takes you to the Vatican Museums and St. Peter's Basilica, revealing the 'layers' of Rome at the historically rich church of San Clemente. This week also includes a visit to the stunning Villa Borghese, featuring a tour of its exquisite art collection.
Throughout the course, you'll gain insights into Rome's historical landscape, focusing on how power and influence have been expressed through architecture, both in the past and present. The course encourages you to contemplate the impact of local history and topography on the lived experiences of communities, offering a comprehensive introduction to Rome's history and its enduring influence.
Enrollment for Courses Begins: Monday, January 22, 2024
Why Should You Go to the Brown Experiential Education: Rome, Italy?
Immerse yourself in the vibrant Italian culture and language while exploring the historic wonders of this captivating capital city. As a high school student, you have a unique opportunity to join a community of young scholars. Together, you'll delve into the interconnected nature of our global community, experiencing firsthand the richness of another country.
This journey is an avenue for you to develop the essential knowledge, skills, and attitudes to navigate the complexities of the 21st century. As you traverse new places and embrace diverse perspectives, you'll gain a deeper understanding of the world around you.
One of the key features of this program is its focus on experiential learning, free from the pressures of formal grades. This approach allows you to concentrate fully on absorbing and understanding the material without the stress of traditional academic assessments.
Upon completion of the program, you won't just leave with memories and experiences. You'll receive a Course Performance Report and a Certificate of Completion, tangible acknowledgments of your learning journey and the new insights you've gained during your time in Italy. This experience promises to be both enriching and enlightening, offering you a unique perspective on the world and your place within it.

Exploring Italy Brown University's Experiential Education in Rome, Italy
Site visits are your gateway to diving deep into the heart and soul of Italian culture and language. During your time with the program, you will visit the following spots:
Colosseum: Ever heard of "bread and circuses"? Here's where it comes alive! The Colosseum, an iconic Roman amphitheater, offers a journey through its fascinating history that you'll explore in detail.
Forum of Augustus Light Show: Step into the daily life of ancient Romans at the heart of the city, crafted by its first emperor. Experience a captivating light show that brings to life the architectural splendor of antiquity.
San Clemente: Uncover the historical layers of Rome at the Basilica of S. Clemente. This 11th-century church is not just a religious site; it's a portal to Rome's rich history and among the city's most stunning.
Saint Peter Basilica: Witness the grandeur of one of Rome's most magnificent churches. With its imposing dome and expansive colonnade framing the vast piazza, this Renaissance masterpiece is a sight to behold.
Palatine's Hill: Explore the remnants of Emperor Augustus's palace. Admire ancient wall paintings, learning about historical art styles and techniques used in these timeless works.
Tivoli: Embark on a day trip to Tivoli, a picturesque town outside Rome. Discover the Renaissance elegance of Palazzo d'Este, its lush gardens, and the ancient marvels of Hadrian's Villa.
Rome's Fountains: Journey through Rome to marvel at its renowned fountains. Understand the functioning of the ancient Roman aqueduct system that still powers these waterworks.
Isola Sacra: Visit one of the best-preserved Roman sites. The funerary grounds near Ostia offer a unique glimpse into how ancient Romans commemorated life and death.
Palazzo Massimo: Explore one of Rome's hidden treasures! This lesser-known museum showcases an impressive collection of Roman art and frescoes, a real treat for art enthusiasts.
Each of these sites offers a unique perspective on Rome's history, culture, and art, making your learning experience both enriching and unforgettable.

How Do You Get into the Brown Experiential Education: Rome, Italy?
The Brown Experiential Education program is designed for students who have completed grades 10 through 12, catering specifically to young scholars between the ages of 16 and 18 as of June 16, 2024.
This opportunity is tailored for high school students at this crucial stage of their academic journey, offering them a unique and immersive learning experience that aligns with their educational development and age group. It's an ideal program for those seeking to enrich their knowledge and experience as they prepare to transition into higher education or further stages of their academic careers.
They are in search of students who excel academically and can showcase their intellectual inquisitiveness, social maturity, and self-motivation through a thoughtfully composed application essay. In evaluating applications, they adopt a holistic approach.
They consider various aspects, including academic achievements, motivation, personal interests, and proficiency in the English language, to determine their suitability for admission.

How to Apply to the Brown Experiential Education: Rome, Italy?
Application Start Date: Wednesday, January 17, 2024
Ready to Apply? Here's a step-by-step guide for the Brown Pre-College Program application. Let's get you started!
Understanding Program Preferences: When applying to Brown's Pre-College or Pre-Baccalaureate Programs, you can indicate a program preference. However, this doesn't guarantee placement in a specific course.
Preparing Your Writing Sample: Before beginning your application, craft a thoughtful essay between 250-500 words based on one of the two prompts available on the website's Apply Checklist page.
Submitting Grade Reports: Provide academic grade reports for the current year and the previous one (even if it's from 8th grade). Accepted formats include report cards or progress reports with your name and school year.
Showcasing Your Qualifications: Demonstrate your academic excellence, well-articulated intellectual curiosity, social maturity, and self-motivation through your application. Remember, applications are reviewed holistically, considering factors like academic performance and English proficiency.
Starting Your Application: Visit precollege.brown.edu to begin. New students will create an account while returning students can log in with existing credentials. Start a new application in the Student Portal.
Filling Out Application Components: Complete initial sections with personal information. For schools not listed, choose "Unknown School". Upload transcripts as JPG or PDF files under 20MB.
Finalizing Your Application: Submit your essay and any additional information relevant to your academic journey. Recommendations are optional for Pre-College but required for Pre-Baccalaureate.
Selecting Academic Interests: Indicate your preferred learning experience (on-campus, online, etc.) and primary academic interests, though these don't guarantee enrollment in a specific area.
Providing Feedback and Requesting Fee Waiver: Share your application experience and request an Application Fee Waiver if applicable.
Submitting Your Application: Pay the application fee and complete the final verification step. Track your application's progress in the student portal.

Enrollment Process Post-Application
Admission Decision: After submitting a complete application, you'll receive an admissions decision via email.
Paying Enrollment Deposit: If admitted, proceed to submit your non-refundable enrollment deposit.
Course Enrollment: Once the deposit is submitted, you can enroll in available courses suitable for your age and grade level.
This streamlined process is designed to guide you smoothly through applying to Brown's Pre-College Program, ensuring a clear path toward an enriching educational experience.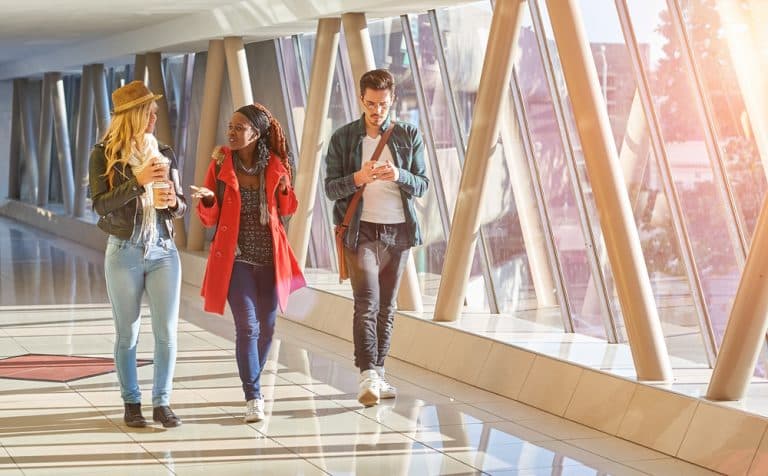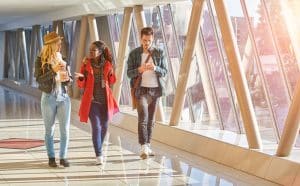 How Hard Is It to Get into the Brown Experiential Education: Rome, Italy?
When you apply to Brown University's Pre-College Program, keep in mind that following your admission, you will be required to pay a non-refundable deposit of $300. After this payment, you'll have the opportunity to enroll in any available course within the full range of Brown Pre-College academic programs.
Your eligibility for specific courses will be determined by your age and grade level. Before making your non-refundable deposit, it is advisable to look through Brown University's Course Catalog. This will allow you to check the availability of courses and understand the specific age and grade level prerequisites for each course.
It is necessary to provide your grades from both the current academic year and the previous academic year when submitting your application. These grade submissions should be presented in English and must include your complete name along with the specific academic term they represent. It's important to note that there's no need to submit official transcripts; however, the grade reports provided should be clear and comprehensive.
To get into Brown University's Pre-College Programs (Experiential Education is under this main program), students need to possess a proficient level of English. This proficiency is vital not only for academic success but also for safely and efficiently moving around the campus and effectively using the Canvas learning management system.
International students for whom English is not the first language are required to include a language assessment with their application. This can be either a Duolingo or InitialView assessment, ensuring they have the necessary language skills for the program.

When Is the Deadline to Apply to the Brown Experiential Education: Rome, Italy?
The final date for submitting applications for the program is set for May 10, 2024, with the cutoff time being precisely at 11:59 p.m. Eastern Standard Time (EST). Applicants are encouraged to ensure that all parts of their application, including any required documents and essays, are submitted by this deadline to be considered for admission.
Late submissions or incomplete applications as of this date and time may not be eligible for review, so it is crucial to adhere to this deadline for a successful application process.
When Do I Find Out About My Application to the Brown Experiential Education: Rome, Italy?
Typically, admission decisions for the program are reached within a span of 15 business days following the receipt of a fully completed application. It's essential for applicants to understand that for their applications to be considered and reviewed by the admissions committee, they must be complete, including all necessary supporting materials. Any application submitted without these required components may face delays in processing or may not be eligible for evaluation. This ensures a fair and thorough review process for all candidates.
Starting Monday, January 22, 2024, admission decisions will be issued on a rolling basis as they are determined.
Last Day for Admission Notifications: Friday, May 24, 2024

Where Is the Brown Experiential Education: Rome, Italy?
The program is hosted in the heart of Rome, Italy. You'll be living and studying in a city that is a living museum, a bustling metropolis that seamlessly blends the ancient and the modern. The location is not just a backdrop for your studies; it's an integral part of the learning experience.
Nestled in the charming Monteverde Vecchio neighborhood, the Intercollegiate Center for Classical Studies (the Centro) serves as both the academic and residential hub for the program. Perfectly located on one of the Janiculum's main thoroughfares, the Centro is conveniently close to a variety of shops and cafés and just a short distance from Piazza Venezia, Vatican City, and the heart of Rome.
The Centro's facilities are well-equipped to cater to your educational and living needs. It houses several classrooms, a well-stocked library, a kitchen, a dining area, and residential rooms. Accommodations include shared double rooms, organized according to gender identity, with access to communal bathrooms. Noteworthy amenities to enhance your stay include:
Air-conditioned classrooms for a comfortable learning environment.
Provided linens, including sheets, pillows, blankets, and towels.
A laundry room to take care of your clothing needs.
Wi-Fi access throughout the building ensuring you stay connected.
You will share a room with one to four peers, grouped by gender identity, fostering a community atmosphere.
The On-Site Director, Coordinator, and Student Life Managers also live in the residence hall. Their presence creates a supportive atmosphere that focuses on building a sense of community and fostering individual responsibility among students.
Regarding meals, the program caters to your dietary needs throughout the week. Breakfast, lunch, and dinner are served in the dining hall at the student residence. During the weekend excursion to Tivoli, you'll have the opportunity to dine at local restaurants, providing a taste of authentic Italian cuisine. This comprehensive setup ensures a comfortable, enriching stay as you explore the wonders of Rome.
When Does the Brown Experiential Education: Rome, Italy Take Place?
The Brown Experiential Education program in Rome, Italy, is scheduled to take place from Monday, June 24, 2024, through Friday, July 5, 2024.
How Long Is the Brown Experiential Education: Rome, Italy?
This enriching educational experience spans over two weeks, offering an immersive journey into Italian culture, history, and language during this summer period. Participants will have the opportunity to engage in a variety of learning activities and explorations in one of the world's most historically rich cities, all within this specifically tailored timeframe.
Bon Voyage, Young Explorer
As you stand on the brink of your college journey, the Brown Experiential Education program in Rome presents a unique opportunity. It's more than just a study abroad program; it's a gateway to personal and academic growth, set against the backdrop of one of the world's most historically rich cities. If you're ready to challenge yourself and expand your horizons, this could be the life-changing experience you're looking for. Dive into the heart of Rome and let your educational adventure begin!
This comprehensive guide is crafted to ignite your curiosity and guide you through the process of joining one of the most enriching educational experiences available to college students today. Remember, your journey through academia is not just about the degrees you earn but also about the experiences that shape who you become
Looking for expert advice on pre-college program applications? Think about collaborating with college admissions experts such as AdmissionSight. Our extensive experience has led countless students to gain admission into prestigious universities worldwide. Begin your educational journey today – schedule a consultation with us now!