Brown University vs. Stanford: Which School is Right for You?
Are you struggling to decide between Brown University and Stanford? This article will provide a detailed comparison of Brown University vs. Stanford, covering everything from their history and location to academics, admissions, and student life. By the end of this article, you will have all the information you need to decide which school is the best fit for you.
Introduction: Choosing the Right University for You
Choosing a university is a big decision and one that will have a significant impact on your future. There are many factors to consider when selecting a school, including its location, academic reputation, campus culture, and more. In this article, we will compare Brown University and Stanford to help you determine which school fits you best.
One important factor to consider when choosing a university is the availability of extracurricular activities. Both Brown and Stanford offer a wide range of clubs and organizations for students to get involved in, from sports teams to cultural groups to academic societies. These activities can help you make friends, develop new skills, and explore your interests outside of the classroom.
Another important consideration is the cost of attendance. While Brown and Stanford are prestigious universities, they have different tuition rates and financial aid packages. It's important to research the cost of attendance and available scholarships and grants to determine which school is the most affordable option for you and your family.
History and Background of Brown University and Stanford
When it comes to history and tradition, both Brown University and Stanford have rich legacies.
Brown, founded in 1764, is one of the oldest universities in the country and has a distinguished history of academic excellence and innovation. Stanford, founded in 1885, is a relatively young university compared to Brown. However, it has quickly established itself as one of the world's leading research institutions, renowned for its cutting-edge technology and entrepreneurial spirit.
Brown University has a long-standing commitment to diversity and inclusion. It was the first Ivy League institution to accept students of all religious affiliations and the first to admit women. Today, Brown continues to prioritize diversity and has implemented various initiatives to support underrepresented groups on campus.
Stanford University has a strong focus on interdisciplinary research and collaboration. Its renowned Stanford Research Institute (SRI) has been responsible for numerous technological breakthroughs, including the development of the computer mouse and the first artificial intelligence program.
Stanford also has a thriving startup culture, with many successful companies, such as Google and Hewlett-Packard, having been founded by Stanford alumni.
Brown University vs. Stanford: Location and Campus Life
The location of a university can be a significant factor in deciding where to attend school. Brown is located in Providence, Rhode Island, a city known for its vibrant arts scene, historic architecture, and gourmet food.
Students at Brown enjoy easy access to Boston and New York City, making it an ideal location for those who want to explore the Northeast. Stanford is located in Palo Alto, California, in the heart of Silicon Valley.
The area is known for its beautiful weather, outdoor activities, and proximity to San Francisco. Students at Stanford have easy access to Silicon Valley's tech industry and the startup culture that surrounds it.
Providence is also home to several prestigious universities, including Rhode Island School of Design and Johnson & Wales University. This creates a diverse and intellectually stimulating environment for students at Brown, who can take advantage of cross-registration opportunities and attend events at other institutions.
In addition, Providence is a relatively affordable city compared to other major metropolitan areas, which can be a significant factor for students who are concerned about the cost of living.
On the other hand, Palo Alto is known for its high cost of living, which can be a challenge for some students. However, the area is also home to some of the most innovative and successful companies in the world, including Google, Facebook, and Apple.
This creates unique opportunities for students at Stanford to intern and network with industry leaders, which can be invaluable for their future careers. Additionally, the natural beauty of the surrounding area, including the nearby Santa Cruz Mountains and the Pacific Ocean, provides ample opportunities for outdoor recreation and relaxation.
Brown University vs. Stanford: Academics
Brown and Stanford are both known for their academic rigor and excellence. Brown offers over 80 majors across a wide range of disciplines, from neuroscience and computer science to Africana studies and theater arts.
Stanford also offers a diverse range of majors, with an emphasis on STEM fields such as engineering, computer science, and biology. Both schools have a reputation for interdisciplinary programs and a commitment to innovation and research.
In addition to their wide range of majors, both Brown and Stanford offer unique and innovative programs that allow students to explore their interests and passions. Brown's Open Curriculum allows students to design their own course of study, with no required courses outside of their chosen major.
Stanford's Bing Overseas Studies Program offers students the opportunity to study abroad in over 50 countries, with programs ranging from language immersion to internships and research projects. Both schools also prioritize undergraduate research, with opportunities for students to work alongside faculty members on cutting-edge projects in their field of study.
Faculty: Teaching Style, Research, and Reputation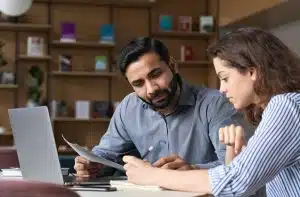 The faculty at a university can have a significant impact on the quality of education students receive. Brown and Stanford both have world-renowned faculties, with professors who are leaders in their fields of study. Both schools are also committed to providing students with personalized attention and opportunities for individual research and exploration.
Additionally, both Brown and Stanford prioritize diversity and inclusivity in their faculty hiring and retention practices. This means that students have the opportunity to learn from professors with a wide range of backgrounds and perspectives, which can enhance their educational experience and prepare them for success in a diverse and globalized world.
Brown University vs. Stanford: Student Body
The student body at a university can greatly affect the campus culture and atmosphere. Brown and Stanford both have diverse student populations, with students from around the world and from a variety of backgrounds. Both schools also have an active and engaged student community, with a range of clubs, organizations, and activities to get involved in.
Additionally, both Brown and Stanford prioritize creating a welcoming and inclusive environment for all students. They have resources and support systems in place for students from underrepresented backgrounds, including first-generation college students, low-income students, and students of color.
This commitment to diversity and inclusion not only enhances the student experience but also prepares students to be global citizens and leaders in their respective fields.
Admissions: Acceptance Rates, Requirements, and Deadlines
Admissions can be a daunting process, but it's an essential part of the university experience. Brown and Stanford both have highly selective admissions processes, with acceptance rates in the single digits. However, both schools also offer need-blind admissions and generous financial aid packages to ensure that all students have access to a world-class education.
It's important to note that while acceptance rates and financial aid are important factors in the admissions process, meeting the requirements and deadlines is equally crucial. Brown and Stanford have different application deadlines and requirements, so it's important to review each school's website and application materials carefully.
Additionally, both schools require standardized test scores, essays, and letters of recommendation. It's important to start the application process early and give yourself enough time to gather all the necessary materials.
Brown University vs. Stanford: Financial Aid
Attending a university can be expensive, but both Brown and Stanford are committed to making education accessible to students from all backgrounds. Both schools offer a range of scholarships, grants, and student loans to help students finance their education. Additionally, both schools have strong alumni networks that provide a range of career opportunities and connections.
At Brown University, students can apply for need-based financial aid, which takes into account their family's income and assets.
The university also offers merit-based scholarships, which are awarded based on academic achievement, leadership, and other factors. In addition, Brown has a program called the "Brown Promise," which guarantees that all undergraduate students will receive scholarship funding to cover their demonstrated financial need.
Similarly, Stanford University offers need-based financial aid as well as merit-based scholarships.
The university also has a program called the "Stanford Funded Loan," which provides low-interest loans to students who demonstrate financial need. Additionally, Stanford has a program called the "Stanford Summer Session," which allows students to take courses during the summer and earn credits towards their degree while also reducing their overall tuition costs.
Alumni Network: Connections, Career Opportunities, and Success Stories
The alumni network at a university can be a valuable resource for students and graduates. Both Brown and Stanford have strong and active alumni networks, with graduates who have gone on to success in a wide range of fields. Both schools also offer a range of career services to help students and graduates connect with potential employers and explore career opportunities.
Additionally, alumni networks often provide opportunities for mentorship and networking events, allowing students and graduates to connect with professionals in their desired fields.
These connections can lead to valuable insights, job leads, and even job offers. Many alumni also give back to their alma mater by donating their time, resources, and expertise to support current students and recent graduates. Overall, the alumni network is a powerful tool for anyone looking to build a successful career and make meaningful connections in their industry.
Brown University vs. Stanford: Campus Resources
When it comes to campus resources, both Brown and Stanford have state-of-the-art facilities and services to support student's academic, social, and personal development. Both schools have extensive library collections, modern research facilities, and a range of support services to help students navigate the challenges of university life.
In addition to the standard campus resources, both Brown and Stanford offer unique facilities and services that cater to the specific needs and interests of their student populations.
For example, Brown has a dedicated center for entrepreneurship and innovation, which provides students with resources and mentorship to launch their own startups. Stanford, on the other hand, has a world-renowned medical center that offers cutting-edge research opportunities and clinical experiences for students interested in healthcare fields.
Athletics: Sports Teams, Facilities, and Fan Culture
For many students, athletics is an important part of the university experience. Both Brown and Stanford have competitive varsity sports teams that compete at the highest levels of collegiate athletics. Both schools also have modern sports facilities, enthusiastic fans, and a strong culture of athletic excellence.
At Brown, the athletics program is known for its emphasis on inclusivity and diversity. The school offers a wide range of club and intramural sports, allowing students of all skill levels to participate in athletics. Additionally, Brown's athletic facilities are not just limited to varsity sports teams.
The Nelson Fitness Center offers state-of-the-art equipment and fitness classes for all students, while the Olney-Margolies Athletic Center has indoor and outdoor tracks, tennis courts, and a pool available for use.
Brown University vs. Stanford: Extracurricular Activities
Beyond athletics, both Brown and Stanford have a wide range of extracurricular activities for students to get involved in. Whether it's joining a club, volunteering in the community, or attending a cultural event, both schools offer ample opportunities for students to explore their interests and passions.
At Brown, students can participate in a variety of student-run organizations, such as the Brown Debating Union, the Brown Political Review, and the Brown University Orchestra. Additionally, the school hosts numerous events throughout the year, including the Spring Weekend music festival and the Ivy Film Festival.
Similarly, Stanford offers a plethora of clubs and organizations, such as the Stanford Solar Car Project, the Stanford Daily newspaper, and the Stanford Women in Business organization. The school also hosts a number of events, including the annual Viennese Ball and the Stanford Powwow.
Study Abroad Opportunities: International Programs and Experiences
For students who are interested in studying abroad, both Brown and Stanford offer a range of international programs and experiences. Whether it's studying in Europe, Asia, or Latin America, both schools provide students with opportunities to explore new cultures and gain valuable international experience.
These study abroad programs offer not only academic benefits but also personal growth and development.
Students can learn a new language, make international connections, and gain a global perspective that can be applied to their future careers. Additionally, many programs offer opportunities for students to participate in internships or service projects, allowing them to gain hands-on experience in their field of study while positively impacting the local community.
Conclusion: Making Your Decision between Brown University and Stanford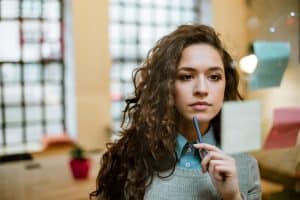 Choosing between Brown University and Stanford can be a challenging decision, but by considering the factors discussed in this article, you can make an informed choice that's right for you.
Whether you're interested in the historic charm of Providence or the high-tech landscape of Palo Alto, both schools offer world-class academics, innovative research opportunities, and a vibrant campus community.
However, there are some key differences between the two universities that may influence your decision. For example, Brown University has a strong focus on undergraduate education, with small class sizes and a liberal arts curriculum that encourages interdisciplinary learning.
On the other hand, Stanford is known for its cutting-edge research and graduate programs, particularly in fields like engineering, computer science, and business.
Another factor to consider is location. While both universities are located in beautiful areas of the country, they offer very different lifestyles. Brown University is situated in the heart of Providence, a bustling city with a rich cultural scene and easy access to other major cities on the East Coast.
Stanford, on the other hand, is located in the heart of Silicon Valley, with easy access to some of the world's most innovative companies and startups.
Are you feeling overwhelmed by the college admission process? Look no further! AdmissionSight is here to guide you toward success. With our specialized college admission consultation service, we offer personalized assistance tailored to your unique goals and aspirations.
Our experienced consultants will provide expert advice on crafting a standout application, selecting the right colleges, and navigating the complex admissions world. Don't let stress hold you back—let AdmissionSight be your trusted partner on your journey to higher education. Contact us today to take the first step toward a brighter future.