Brown's Graduation Requirements
What are the graduation requirements for Brown?
What are the requirements to graduate from Brown University? Students must fulfill Brown's graduation requirements that are indicated below:
Complete at least 30-course credits.
In order to fulfill Brown's graduation requirements, students must earn a minimum of thirty-five academic credits.
They are expected to obtain a minimum of 30-course credits from Brown University or their equivalent from transfer courses that have been approved.
This criterion can be satisfied by counting up to a combined maximum of 15 credits earned through transfer courses and no more than four credits earned through summer courses (taken at Brown or elsewhere) or winter courses (completed at Brown).
Complete a major of concentration.
Nearly 80 different conventional major concentrations can be pursued by students at Brown.
You also have the opportunity to design your own independent concentration, provided that it is approved by the College Curriculum Council.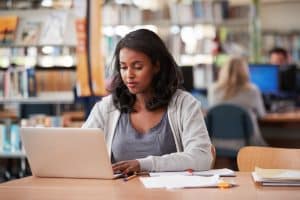 The website brown.edu provides access to detailed information on all of the various concentration programs. You can discover the Brown University resources that allow you to investigate the various concentration possibilities available to you, as well as the steps required to declare a concentration.
Demonstrate writing proficiency.
The maturation process that takes place over time includes learning how to write effectively. As a result, you are required to put in at least two separate efforts toward improving your writing: the first time during your first two years of schooling, and again during your junior or senior year.
During your first two years of study at Brown, you are required to successfully complete an approved writing course. If you are a transfer student, you may be eligible for credit articulation exceptions; alternatively, you may be able to fulfill this component of the requirement by transferring from your previous school an appropriate course that was completed in the subjects of English, comparative literature, or literary arts.
Moreso, you are required to show that you have improved your writing skills by working on them again in one of the Brown courses that you have taken when you are a junior or senior.
To fulfill this portion of the requirement, you have the option of enrolling in an additional writing course that has been granted approval, or you may submit a major piece of writing that you have generated while pursuing the concentration. The second part of the writing requirement will not be satisfied by writing performed in courses taken at another institution.
Even if you have finished at least two writing-designated or approved classes (English, comparative literature, literary arts), if you have an unfinished writing check, you will not be able to graduate.
Complete the eight-semester enrollment requirement.
It is required that you be enrolled for the academic equivalent of eight full-time semesters of study, with at least four of those semesters spent in residence at Brown University during the autumn and/or spring terms.
Standard tuition charges result in the accumulation of 32 enrollment units since they are based on the norm of 32 courses, which is four courses in each of the eight semesters.
Students who are unsure how to fulfill this requirement if they have not attended Brown for a minimum of eight full-time semesters are encouraged to schedule an appointment with a Degree Completion Dean (degreecompletiondeans@brown.edu).
What GPA do you need to graduate from Brown?
What is the minimum grade point average required to graduate from Brown? When you enroll in a class at Brown as an undergraduate student, you have the option of taking it either for a grade or for satisfactory/no credit.
At the time that you register for a class, you will be required to select either the grade (ABC/NC) or the satisfactory/no credit (S/NC) option for your final grade.
Using the online registration system, you have the ability to make a modification to the grading system you select for a class during the first four weeks of the semester.
After the first four weeks of each semester, students are not permitted to change their grade selection.
The teachers of a select few classes require students to sign in and out of class on their own accord. The official transcript and the internal academic record both include an asterisk next to the names of any classes that cannot be taken for the purpose of receiving a letter grade.
It is possible for a student to receive a mark of S with Distinction if they have performed exceptionally well in a course that was taken on a Pass/No Credit basis, which is described by the Faculty Rules as being equivalent to an A.
Your S grades that were earned with a distinction will not appear on either your Brown transcript or your internal academic record. They are taken into consideration when determining whether or not a student is qualified to receive Phi Beta Kappa and College honors upon graduation.
In order to facilitate these processes, the Office of the Registrar keeps a record of grades that get an S with Distinction designation.
Brown does not compute grade point averages for its students in order to be true to the principles underlying the Open Curriculum.
Students must speak with an academic advising dean if they have any questions regarding how to properly complete applications for opportunities outside of their current institution (such as graduate or professional school, or fellowships).
How does Brown's graduation work?
How does the graduation process work at Brown? Prior to the completion of Brown's graduation requirements, it is time for students to celebrate!
In order to make room for the more than 15,000 friends and family members who are in attendance, the graduation ceremony for Brown University's undergraduate students takes place outside, on the historic College Green.
The festivities get underway at 9:45 in the morning when the graduating seniors make their way through the Van Wickle Gates and down the hill to the First Baptist Church in America, which is the location of the senior ceremony.
Members of the celebrant's family and friends line the walkway, and they also have the option of watching the events on the enormous TV screens that are set up on the College Green.
The ceremony for the University will begin at about 12:45 p.m., immediately following the event for the College.
On the video simulcast of the Commencement ceremonies, which is also carried into the Salomon Center, Sayles Hall, and the Pizzitola Center, real-time captioning is given for those who are hearing impaired.
After the ceremony held by the university itself, separate commencement exercises are held for each academic department. These ceremonies, which are held indoors in the event that the weather is poor, create an environment that is more conducive to interaction between families and older people.
At Commencement ceremonies, a hat and gown, often known as academic regalia, are required to be worn. After May 1st, the Brown Bookstore will charge a small price for the academic regalia that students wish to purchase.
Contacting the Office of University Events as far in advance as possible is recommended for people with disabilities who require accommodations for any event taking place during Commencement weekend.
Brown University has a policy that encourages student involvement at Commencement that is open and welcoming to all students. Every student who began their academic career with a certain class has the option of participating in the Commencement exercises with that class unless they were expelled or suspended for disciplinary reasons.
Moreover, during departmental ceremonies, academic departments are encouraged to make any welcoming words they see suitable to students who may or may not actually be getting degrees. These statements can be anything they want them to be.
It is up to the various departments to decide whether or not they want to recognize each student specifically. Shortly after Commencement, students who have fulfilled all of the criteria for their degrees are sent their diplomas in the mail.
Completing all of Brown's graduation requirements might be difficult. However, regardless of how difficult the process is, the end result is always worth the investment of both time and work.
We at AdmissionSight, are confident in your ability to thrive at Brown and earn your degree, regardless of any future difficulties. However, getting into school is the most important thing to do right now.
AdmissionSight has proven to be a valuable resource for anyone attempting to navigate the tough and competitive college admissions process. We'd appreciate it if you could get in touch with us as soon as possible so that we can set up an appointment.